Under my more theme park-oriented hat, I'm often asked by Universal Orlando Resort guests if it's worth visiting Universal Studios Hollywood, and my answer is yes, absolutely. Sure, there are some similarities, but there are plenty of reasons to make it worth visiting – to assume otherwise could cause you to miss out on what may have been an amazing experience.
Therefore, I'm doing my part to bring to light some of the worthwhile differences between Universal's West and East Coast locations. Grab some snacks and buckle in, readers – we're diving into some deep theming waters here.
Universal Hollywood vs. Orlando – the basics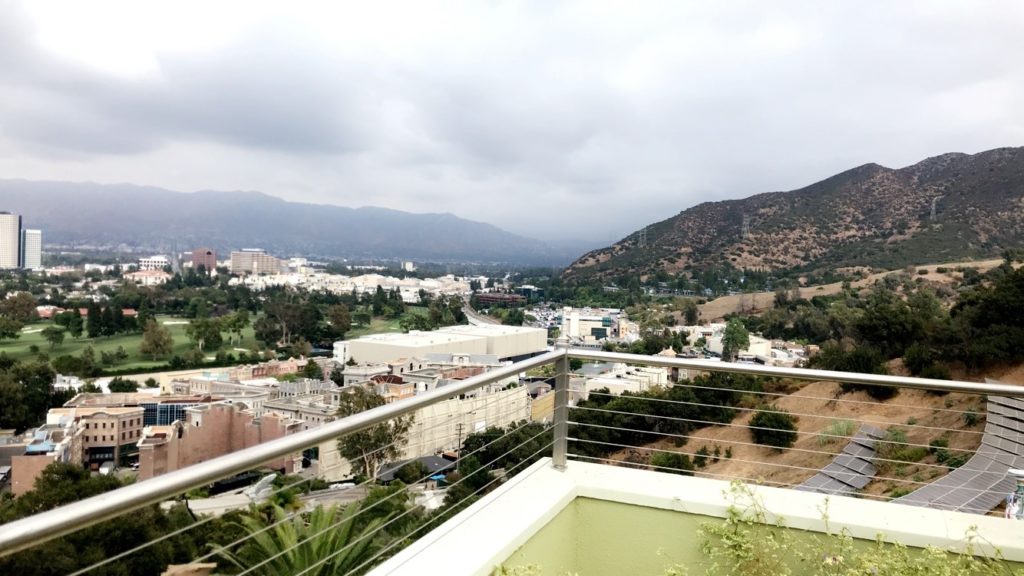 I'll ease us in with who did it first.
Universal Studios Hollywood is the original theme park, having opened on July 15, 1964. Without getting into the detailed history, I'll just say that Universal dug its first roots into the West Coast with a studio tour, and it blossomed over the years into a fully-fledged theme park. Given these humble beginnings, it's fair to say Universal Hollywood maintains a balanced focus on its park and studios; in contrast, Universal Orlando centers itself more on the rides and attractions. Yes, there are active studios in the aptly named Universal Studios Florida section of the property, but only the cast and crew have access to them when they're being utilized. (The only exceptions being when they're dressed up as haunted houses for Halloween Horror Nights or during productions involving a live audience.)
We should also talk about the size differences of the two. Universal Studios Hollywood is one park that's separated into upper and lower levels due to its mountainside setting. At a count of 21 rides and attractions, this makes the theme park an easy feat to accomplish within a day – there may even be time to catch some amazing views of the area! On the other hand, Universal Studios Florida and Islands of Adventure are two separate theme parks containing 31 different rides and attractions (of course, this is not including Volcano Bay and the upcoming Epic Universe). This makes them the heftier experience to complete in a day without an Express Pass, especially during busier seasons.
Now that we've covered the easier parts, let's venture further into the good stuff.
Universal Hollywood vs. Orlando – differences in the rides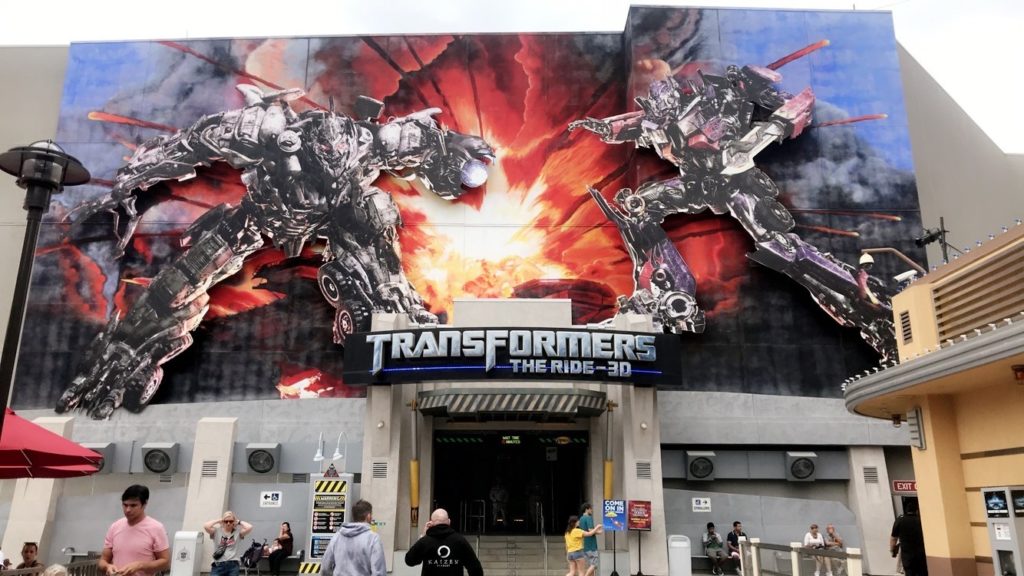 If I had to put a finger on the closest examples of attractions that are coastal transplants, they would be Transformers: The Ride – 3D and The Simpsons Ride. Aside from the entrance and queue of Transformers and Hollywood's Springfield facade, Orlando's iterations are near-copies of their Western counterparts. (Technically, we could also count Fast and Furious – Supercharged and Skull Island: Reign of Kong, as these were essentially queues built around the Fast and Furious and King Kong: 360 3D portions of the Studio Tour in California.)
Previously, the same could be said about Jurassic Park; however, Universal Hollywood updated that area with a Jurassic World makeover. The re-theming features a Caribbean-based menu at Jurassic Cafe and Isla Nu-Bar, which is the new bar just across from the restaurant. The ride itself was given its own revision, with the addition of splash effects and new dinosaur encounters, including a few surprise Indominus Rex attacks just before the revamped T-rex drop finale.
A prime example of an attraction bearing the same name with a different execution would be Revenge of the Mummy. We all know the Orlando version involving Brendan Fraser, Imhotep's curse, and the unfortunate fate of a well-meaning intern. Hollywood's adventure exchanges Brendan and the movie set for a 1944 archaeological dig site, and instead of the intern, Warden Gad Hassan from 1999's The Mummy warns you of the curse and is subsequently devoured by scarabs. As the car makes its way to the treasure room, the ride gets creepier as the dead come to life and start reaching out from all angles just before you encounter Imhotep himself.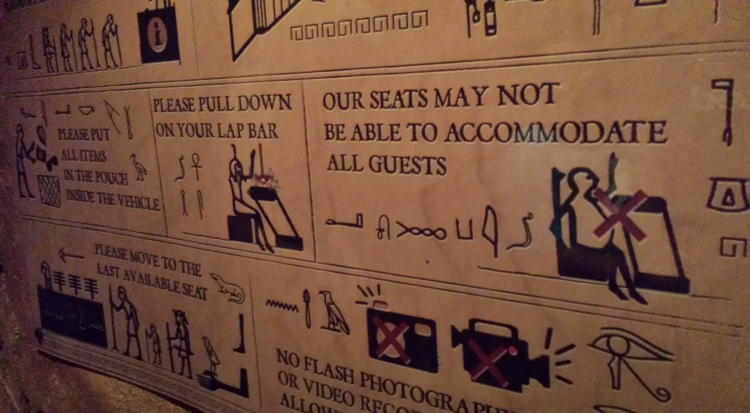 (Personally, I dig both interpretations. As opposed to Florida's tongue-in-cheek take, Hollywood's is a more serious approach – this heightens the ride's intensity to the point that there's no need for that cup of coffee Mr. Fraser demands at the end of the East Coast version.)
Of course, we can't talk about anything Universal without mentioning The Wizarding World of Harry Potter. I can confidently say that Universal Studios Hollywood's Hogsmeade closely mimics its Orlando predecessor with one notable exception that lies in its Harry Potter and the Forbidden Journey: the overall experience is nearly the same, until you get to the Chamber of Secrets portion of the attraction – after being attacked by what seems to be the final, soul-sucking Dementor, Harry shouts for it to let you go as he comes to your rescue. The bench makes its tilt back to enter the next scene, only to flash a quick light revealing the looming, physical horde of Dementors you've been surrounded by! By my count, I saw between 15 and 20 Dementors as opposed to the small handful in Islands of Adventure, but I read other accounts that guessed the true number was more.
It brings a chill to me (no pun intended) every time I look back on it, and it's probably my favorite difference between the parks. You seriously cannot miss it.
Universal Hollywood vs. Orlando – differences in the other experiences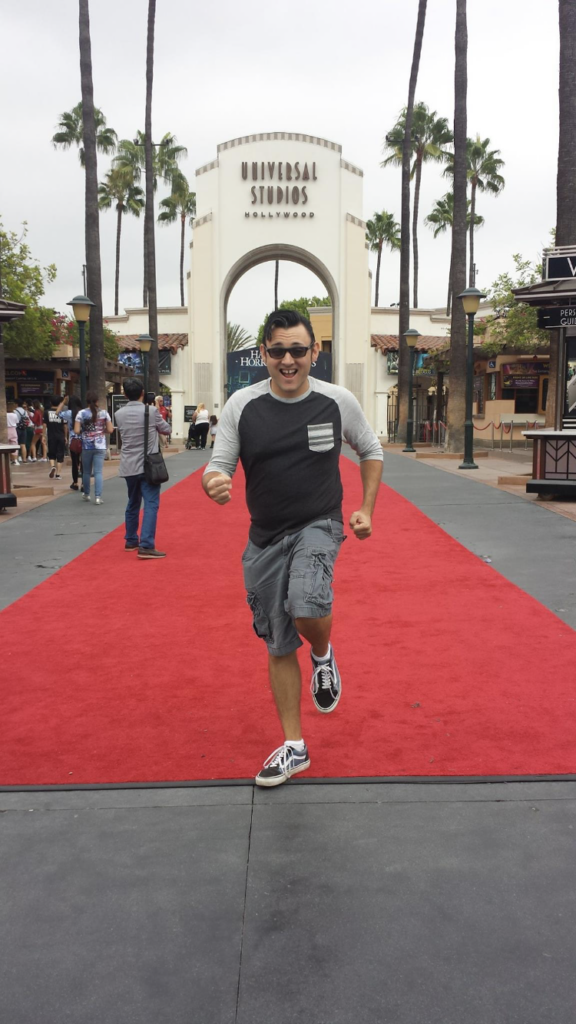 The coastal differences are more than just the rides and attractions – they encompass the entire theme-park experience. On a daily basis, Universal Hollywood literally rolls out the red carpet for its guests. As part of the "celebrity experience," it has the entrance to its park manned with team members who'll happily double as paparazzi and photograph your family by its iconic fountain.
Additionally, while guests can meet characters like Beetlejuice, the Minions, and Blue from Jurassic World at either side of the United States, each park does have unique meet-and-greet opportunities. Since Hollywood no longer has its Marvel characters, it's utilized its stable of other licensed and original properties; visitors can snap a picture and interact with Frankenstein's Monster or Dracula, for instance, or, for a limited time recently, meet Toothless from the How to Train Your Dragon franchise and ride him via a virtual experience. Similarly, Universal Orlando debuted She-Rah at Islands of Adventure as one of its characters earlier this year. Her meet-and-greet only happens on select dates, but it's still neat that they'd include such an icon.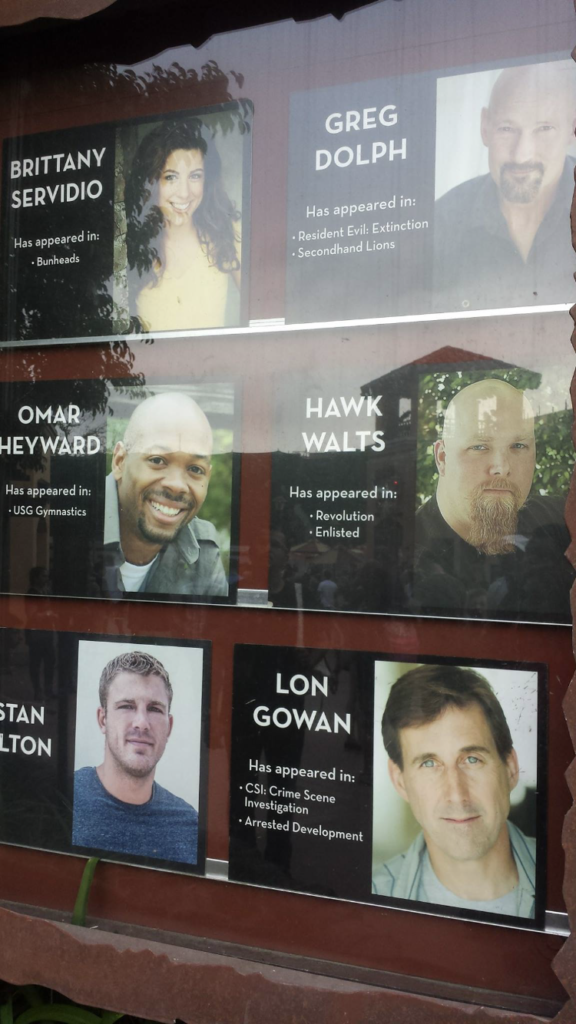 Fans of Universal's stunt shows won't feel left out, as Hollywood has an awesome one of its own. Based on the 1995 movie Waterworld, this show involves tons of action, explosions, and aquatic chases, and it even sprinkles in some cheesy humor. At times, there's a chance audiences can catch actors and actresses they may have seen in smaller, television roles performing in it; during our viewings, we managed to see a few from programs like General Hospital and NCIS. (When they're present, the actors' headshots will be displayed on the playbill signage at the show's entrance.)
Unfortunately, one of the smaller experiences we weren't able to experience was The Walking Dead Attraction, as it was exclusive to Halloween Horror Nights for the Halloween season. However, I'm keeping this on my list for our next visit, as it's still specific to Universal Studios Hollywood and, from what I hear, worth checking out as a year-around maze.
Universal Hollywood vs. Orlando – the Studio Tour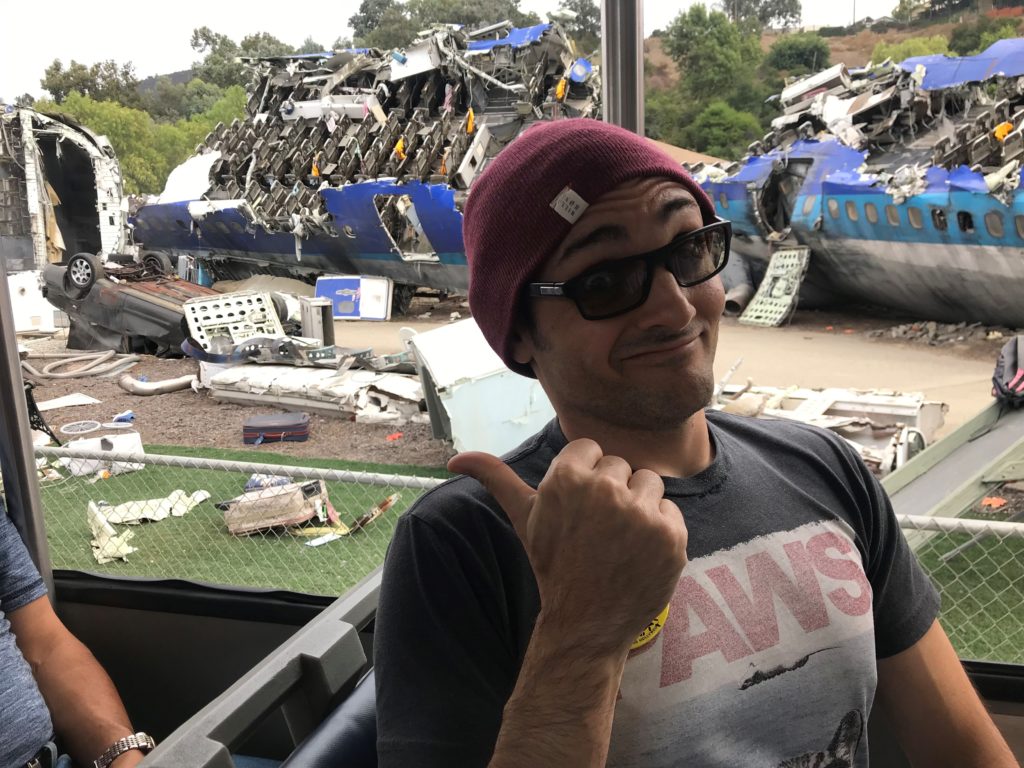 While we're talking about the contrasts between parks, we should shift our focus to what truly sets California apart from Florida, which is its Studio Tour! Once boarded on the trams, guests are taken through production sets spanning four acres while being entertained and informed by a live tour guide and your video host, Jimmy Fallon. Even the mildest movie fan will get a kick out of seeing the set where the Grinch was brought to life and passing by the house from Psycho or a wrecked Boeing 747 aircraft from Steven Spielberg's War of the Worlds, among other sets and relics. Long-time Universal Orlando fans will be happy to know that nostalgia is alive and well on the tram tour: fans of the former Jaws ride will enjoy taking a trip through Amity to visit our fishy friend or stopping by the film set of Hill Valley, where Doc and Marty's adventures through time took place in Back to the Future.
As part of the experience, the tram flexes some additional muscles along the way. Aside from the aforementioned Fast and Furious and Kong 360 portions, both of which involve a track in a video tunnel, guests may recognize the recreation of a certain "disaster" while they're on the tour, and given that Hollywood is home to highly active studios, there's a chance that one could cross paths with celebrities of any caliber – nothing is guaranteed, but so far I've seen Bob Gale's car parked in front of the studio offices and had our tram greeted by Mariana Tosca, who plays Heather on Superstore.
It's worth mentioning here that guests of Hollywood's VIP Tour have the added perk of a private tour of these production sets with a guide and their personal trolley. They'll also have access to other non-public areas, like the soundstages and the world-famous Property Department. That's in addition to perks similar to Universal Orlando's, like the VIP Lounge, a provided meal, and escorted Express access for the theme-park attractions.
–
The evidence is clear by anyone's verdict as to why each of the parks is worth visiting – both Universal Studios Hollywood and Universal Orlando Resort have similar and unique characteristics equally making them must-dos for die-hard and new Universal fans alike. Hopefully, the wife and I will see some of you out on the West Coast during our next visit. Until then, readers – that's a wrap!
Discuss these differences – and everything else Universal Orlando-related – with 80,000+ vacation-planners and enthusiasts in our OI Community Facebook group. And then don't forget to follow Orlando Informer on Facebook, Twitter, and Instagram for the latest news and tips at Universal Orlando, Walt Disney World, and other Orlando experiences.