There's a certain mystique about Hollywood. It's a world of glamorous stars and big blockbusters. Behind the curtain, it's a dazzling dance of cast, crew, writers, producers, art directors, and thousands of others working long days in order to make a cinematic story.
The original Studio Tour at Universal Studios Hollywood was not only one of the early ways for people to see how movies are made, but also where. There's a thrill to seeing the actual Bates House from Psycho and the town square where Back to the Future was filmed. And when Universal decided to get a piece of the Central Florida theme-park scene, it set out to further showcase the behind-the-scenes wonder of filmmaking. When Universal Studios Florida opened in 1990, it billed itself as a park that doubled as a working production studio. This "flipped the script" on the Hollywood original, which is a working studio that eventually expanded into a theme park.
A major component of Universal Studios Florida was Nickelodeon Studios, a series of "soundstages" where Nick television shows, such as Double Dare and Clarissa Explains It All, were shot. Guests could tour the facility and, even, take the larger Production Studio Tour to get the full filmmaking experience. In the park's very earliest days, guests may have also been able to see the first full production that took place there, Psycho IV.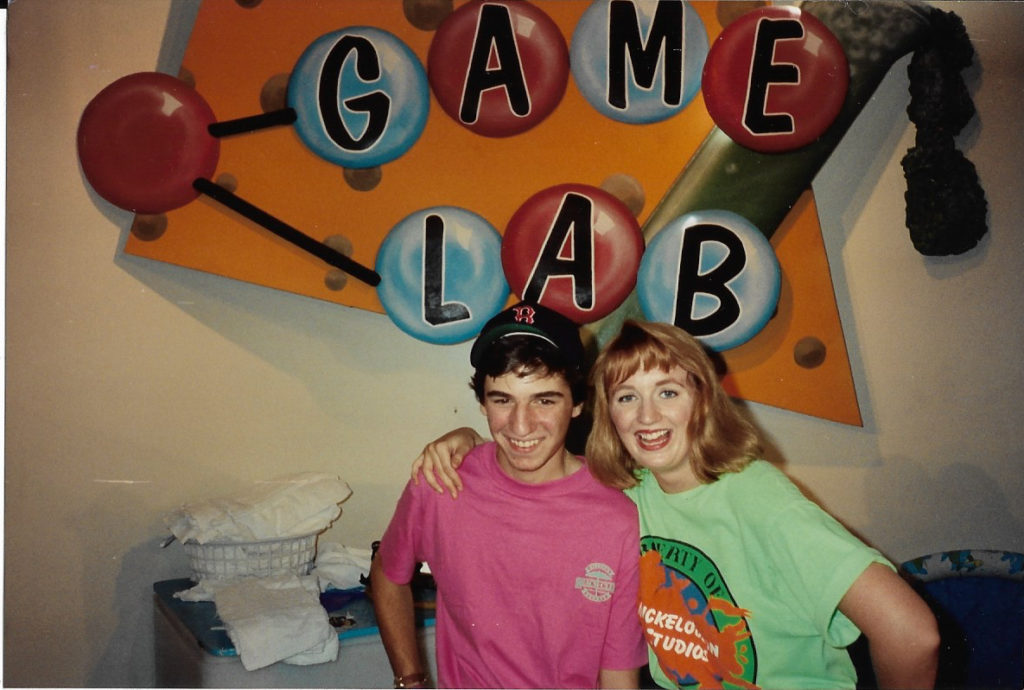 In addition to the Studio Tour, Universal filled its Orlando location with attractions that demystified the filmmaking process. Shows like Alfred Hitchhock: The Art of Making Movies or the Murder, She Wrote Mystery Theater (it's really freaky to think an Angela Lansbury series for adults was placed inside a theme park) were designed to educate guests on pre-production, shooting, and post-production. Even the rides, like E.T. Adventure, had a filmmaking angle to them; Steven Spielberg was your host, and there were studio-set props of lights and a director's chair placed inside the queue.
Along with the nearby Disney-MGM Studios park (which today is known as Disney's Hollywood Studios), Universal Studios Florida was poised to make Orlando into "Hollywood East." Guests would mix behind-the-scenes shows with glimpses of soon-to-be seen blockbusters being filmed nearby – Disney even invested in a full Feature Animation Studio tour. But, like many Hollywood projects, this dream bombed. Over time, the number of film and television productions tanked. And producers didn't want to film in the state, either – the expense of moving/housing everyone to/in Central Florida, as well as the area's lack of crew, facilities, and production resources, did not appeal to them.
This reality caused a chain reaction throughout Universal's park. The Production Studio Tour – the perennial jewel in Universal Studios Hollywood's crown – was closed after only five years of operation. Nickelodeon packed up for California in 2005. Smaller productions and local commercials continued to shoot at Universal Studios, but those were too rare for visitors. Also – it wasn't something that could pull people away from Disney. A new approach was needed.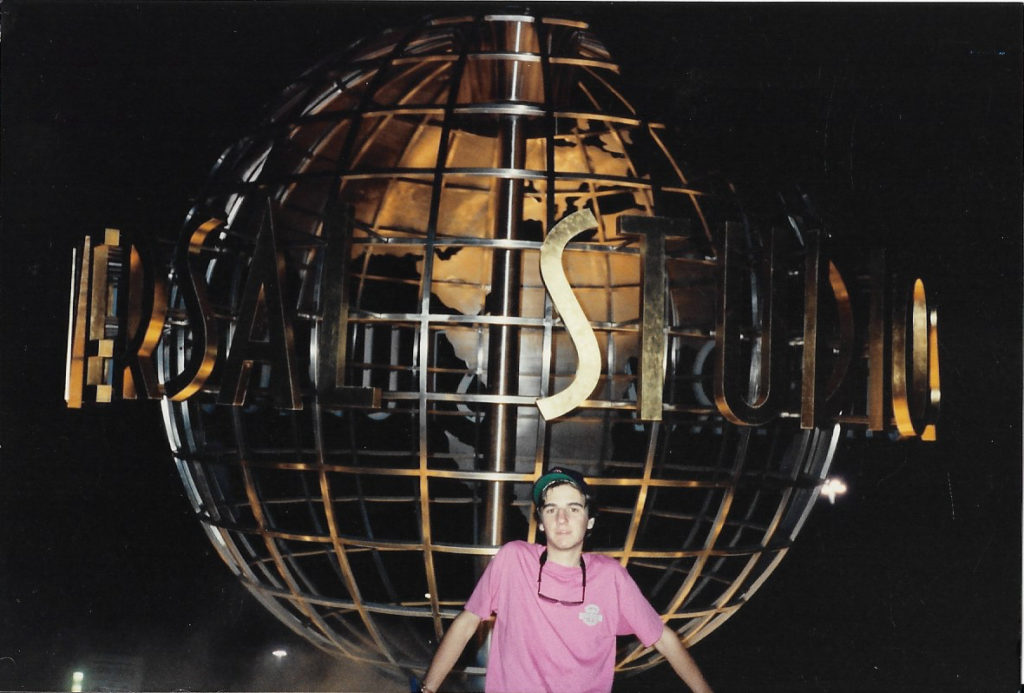 Universal tapped its vast catalog of films for its first round of new attractions that would employ only oblique filmmaking angles. Revenge of the Mummy (which opened in 2004) is a thrill ride that drops guests into the world of the Mummy movies. Its story is about being on set with the director, actors, and a hapless PA (where is my cup of coffee?!), and how their on-location filming sets off Revenge of the Mummy's wacky hijinks. Twister… Ride It Out (1998) removes the fourth wall entirely, having the cast and crew directly addressing you. Disaster: A Major Motion Picture Ride… Starring You! (2008) is grounded in the financial aspects of show biz, to comic – rather than documentary – effect.
The park's transition from "riding the moviemakers' rides" to "ride the moves" hasn't been an entirely linear one. For years, Universal has been utilizing its movie backlog for attractions completely void of the filmmaking angle – Kongfrontation (1990), Back to the Future: The Ride (1991), and its successor, The Simpsons Ride (2008), had absolutely nothing to do with Hollywood. Terminator 2 3D: Battle across Time (suuper) (1996) and Men in Black Alien Attack (2000) further shoved the whole behind-the-scenes approach into the past. And 1999's Islands of Adventure was the company's attempt at an unreservedly transitional theme park with no "you're in a backlot" marketing angle at all.
While Universal Studios Florida may have had an identity crisis in the early 2000s, a certain Boy Wizard steered the park into its current – and permanent – state. The two halves of The Wizarding World of Harry Potter, Hogsmeade (2010) and Diagon Alley (2014), pushed us directly into Harry's wondrous world – we could walk into Hogwarts Castles and down a pint of Butterbeer at The Three Broomsticks. Other additions, such as Transformers: The Ride – 3D (2013) and the upcoming Jurassic World VelociCoaster (2021), further push us into first-person hero's-journey roles.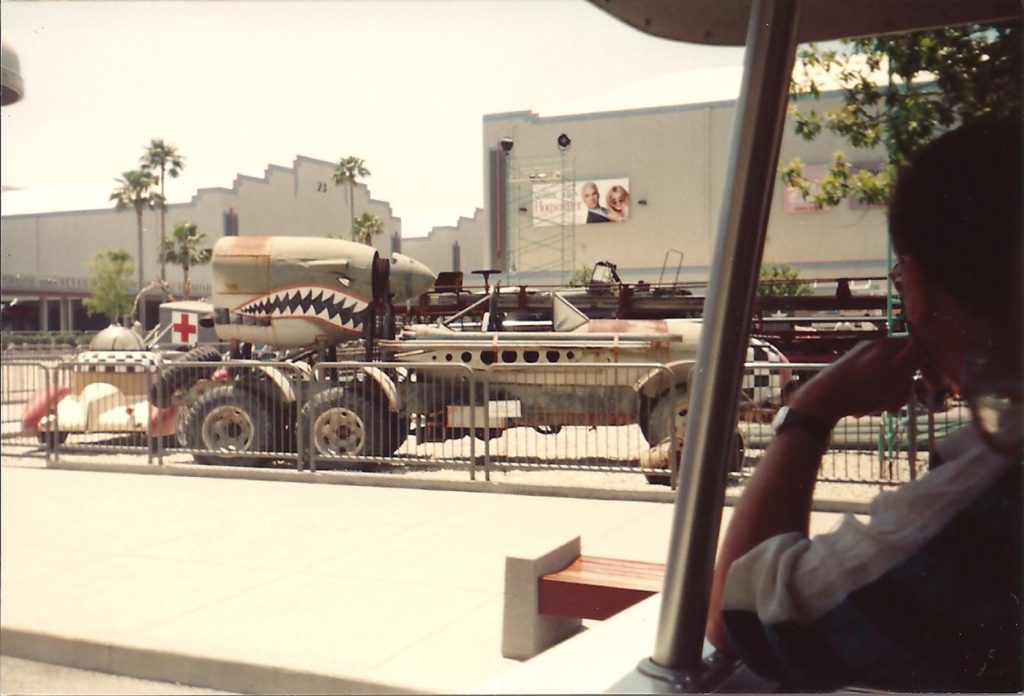 Today, the Universal Studios that thrills millions of visitors a year hardly resembles the one introduced to the world in 1990. While the Hollywood and San Francisco facades, soundstage-themed exteriors, and general layout remain, the park doesn't pretend to immerse you in the filmmaking process. That's okay. We only need to fire up YouTube or watch the special features included on our copy of Jaws or King Kong to get an idea of all that. The mystique of making movies isn't as strong as it once was; technology and the internet have broken down walls, allowing us to make movies if we so choose.
We clamor for themed entertainment experiences to lose ourselves in other worlds – to step into the past or the future, to walk to the edge of death before being pulled back at the last second. Ask anyone that has zoomed through the Forbidden Forest on Hagird's Magical Creatures Motorbike Adventure (2019) or come face-to-face with Kong on Skull Island: Reign of Kong (2016) – living the adventure is much more visceral and emotional than seeing how your favorite film or show is made.
Sorry, Angela Lansbury. It's true. There – I said it.
---
What's your favorite attraction or experience from Universal Studios Florida's hallowed past? Tell us – and 150,000+ other die-hard Universal fans – in our Orlando Informer Community on Facebook.
And be sure to follow Orlando Informer on Facebook, Twitter, and Instagram for the latest news, tips, and more at Universal Orlando, Walt Disney World, and other Orlando attractions.