Have you been following the progress of Universal Studios Beijing, the currently-under-construction theme park in China? We couldn't blame you if you said no – Universal only recently took full ownership of Universal Studios Japan, attempting to upgrade it to the new standard currently being set by Universal Orlando Resort, and Universal Studios Singapore remains both tiny (it's only some 50 acres in size, total) and immune to NBCUniversal owner Comcast's global expansion plans, after all.
But the company's third Asian park has always promised to be something special – it'll be the only other location besides Florida to (eventually) be a proper resort, with multiple parks and on-site hotels and a substantially-sized CityWalk. Then there's the fact that Universal has been increasingly sharing its attractions with all of its theme parks around the globe (a note we made when word hit regarding Japan's Minions expansion), and when combined with today's just-dropped news regarding Beijing's increased – not to mention record-breaking – financial scope, China's future may increasingly resemble Orlando's, as well.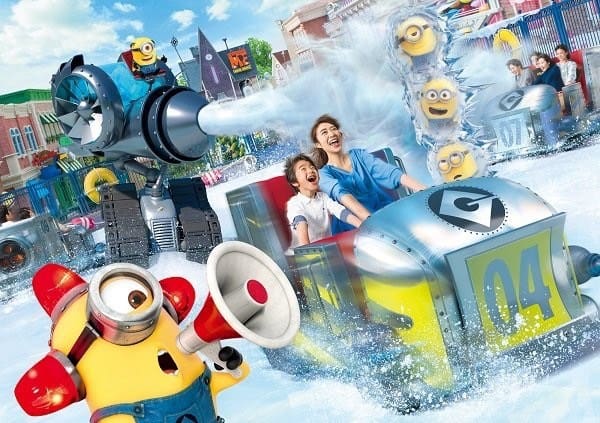 Let's get to that little news item. According to the Wall Street Journal, the constellation of various companies backing Universal Studios Beijing has been so suitably impressed with Shanghai Disneyland's first year of operations, which ended on June 16, 2017, they've decided to double their new endeavor's budget, to an unprecedented $6.5 billion – a full billion more than what Disney spent on its newest park, which was previously the most expensive in themed history (and at 17 years in the making, it's also one of the longest-in-development, to boot).
It might behoove us to stop for just a moment and put this in a bit of context. The latest Disneyland's attendance came in at just over 11 million guests, which may only be nearly half of what Magic Kingdom receives but is still one million more than what either Universal Studios Florida or Islands of Adventure saw in 2016. Furthermore, half of those Shanghai Disneyland attendees came from outside of the mammoth Shanghai region, which is nearly 25% more than what Disney initially expected – the American theme-park model, it seems, is surprisingly successful with China's ever-growing middle-class, along with (possibly) other corners of Asia, as well. And with the park's new Toy Story Land having just opened on April 26, that attendance figure is only expected to rise – much like how the presence of The Wizarding World of Harry Potter helped boost Universal Studios Japan's visitors to some 14.5 million, making it the most successful Universal location in the world and landing it in fourth place globally (behind only the Disneyland parks in Orlando, Anaheim, and Tokyo, respectively). It's easy to see how increasingly important Universal Studios Beijing will be to both Universal and Comcast.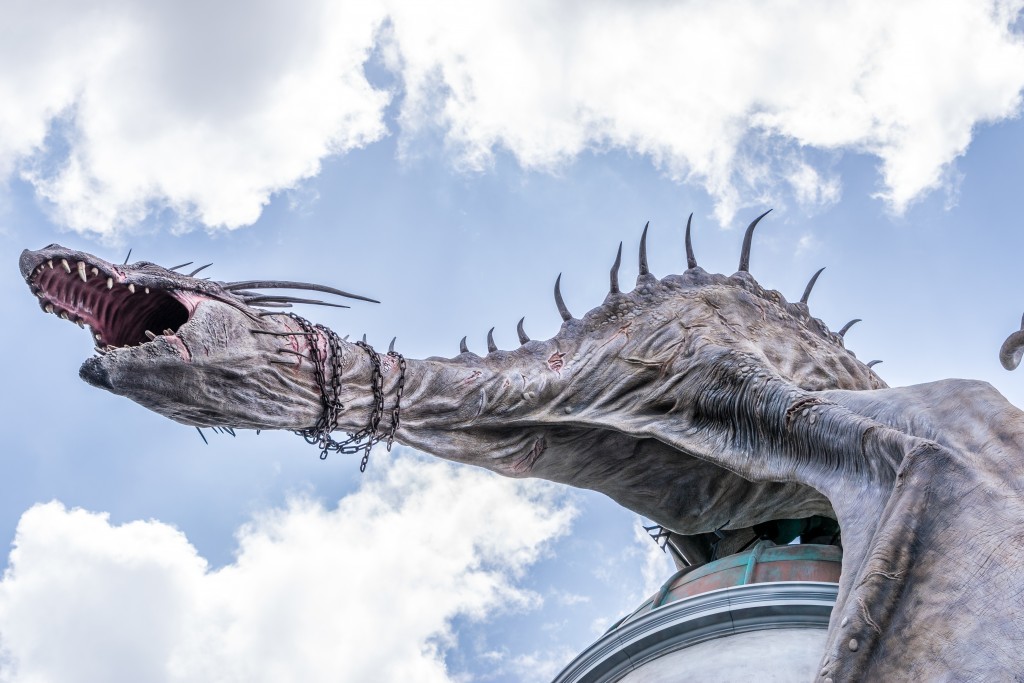 What will all these new billions of dollars go towards? According to the WSJ article, on exactly what one would expect in a new themed venture: rides and a more robust CityWalk, which could potentially be even bigger than Universal Orlando's 30-acre version. Thus far, Universal is remaining mum on the 300-acre USB's lineup of experiences (well, save for confirmation that Universal Studios Florida's just-opened Fast & Furious – Supercharged will be getting imported), but early concept art featured a veritable smorgasbord of pre-existing attractions and lands, ranging from Transformers and the Music Plaza to, of course, Hogsmeade and, even, Diagon Alley – and while this was largely seen to be just placeholder art in order to sell an overall vibe or sense of excitement, it's entirely possible that more than just a few will actually end up materializing (especially Harry Potter!). Should Beijing bring in anywhere near the numbers of Shanghai Disneyland or its Osaka sister park (current estimates are supposedly set for 10 million, which certainly would place it within the ball park), it's not beyond the realm of possibility to see a slew of new prototype experiences, such as USJ's revolutionary new projection-mapping parade, debut first here and then subsequently trickle out to Hollywood, Orlando, Japan, and, possibly, Singapore.
If The Walt Disney Company is being out-spent on a theme park for the very first time in history, this would have to be the case – and if China's themed industry will outperform America's by the time USB opens in 2021, as most analysts currently are predicting, that would just be the icing on the incentive cake. Florida's future would increasingly be found in the East.
Universal Studios Beijing has already broken ground, with actual construction expected to begin sometime this year. It's expected to open in 2021.
–
Be sure to follow Orlando Informer on Facebook, Twitter, and Instagram for more on Universal Orlando, Disney World, and other Central Florida experiences.