Last month, Disney confirmed long-standing rumors that it was interested in instituting its own Uber-like on-demand ride service; called Minnie Vans, the electric vehicles take guests willing to pay the $20-per-ride fee anywhere they want on Walt Disney World Resort property. Not only have the vans already been deployed, their presence has been steadily expanded, to boot.
Now, it seems, Universal is interested in offering a similar service for its own on-site guests.
A recent survey sent out to customers asks several detailed questions about a "ride-sharing service (like a taxi, Uber, or private car) offered by Universal Orlando" that would feature a plethora of different price points and offer a variety of possible destinations, not only on Universal's property but also around the greater Orlando area. Most intriguingly, one of many different potential scenarios sketched out in the questionnaire included the possibility of having these "Minion Vans" (our in-house joke name, not theirs) take patrons to Disney World – for free.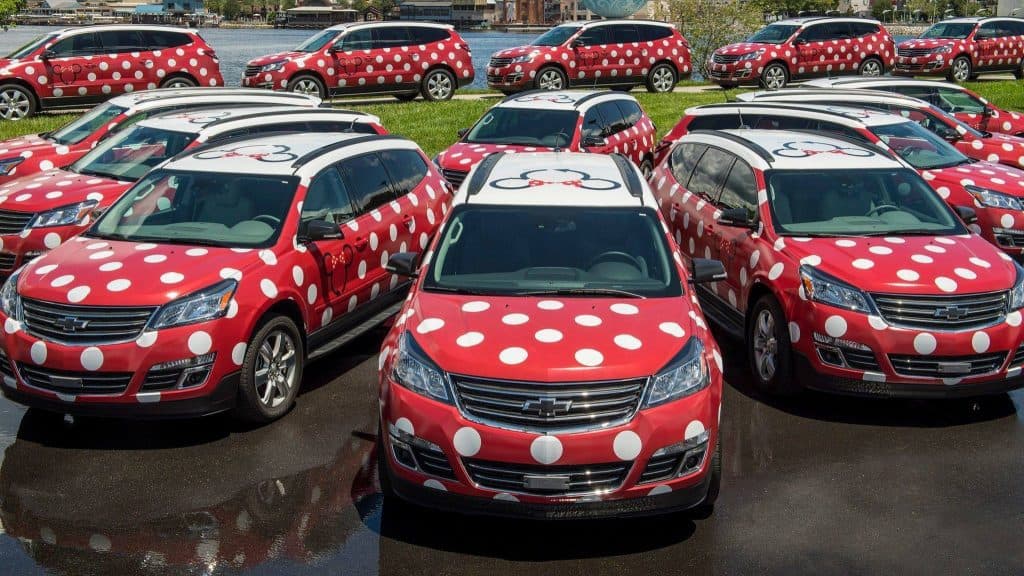 If it sounds like an incredibly strange move, consider the following: by offering free transportation, particularly to such nearby stops as Disney, SeaWorld, and area beaches, Universal is toying with the possibility of getting more and more tourists to stay at its on-site hotels; if someone wants to go to Disney, after all, she's going to go either way, so why not try to turn that to the company's advantage? This hypothetical situation is made all the sweeter if Universal can siphon off some of Disney's many thousands of on-site guests, though how realistic it may end up being is something of an open question – how many people who plan on spending most of their vacations at Disney World will be willing to make the (comparatively) long drive from, say, Cabana Bay Beach Resort nearly each and every day, even if it is free?
Let's say this doesn't end up coming to fruition, but that Universal opts to go ahead with its fleet of Minion Vans strictly on its own property and at a premium, anyway. This would still prove to be an interesting – and, arguably, necessary – addition to the resort and its ever-expanding lineup of offerings; yes, Universal Orlando is only one-thirteenth of the size of Walt Disney World, and, yes, it may already offer complimentary water-taxi and bus services, but the presence of Volcano Bay has proven to add a distinctly Disney-like wrinkle to the proceedings. While on-property guests may take a shuttle from their hotels to the new water theme park, all other visitors have to make the journey from the bottom of CityWalk's massive parking garage – not the most ideal of arrangements, especially on busy days (which, so far this year, has been most of them). And looking forward to the resort's future, Universal will be in desperate need of connecting its "off-site" attractions with its on-site ones, including two new hotels on the former Wet 'n Wild plot and that third theme park on the recently-acquired 474 acres of land down by the Orange County Convention Center.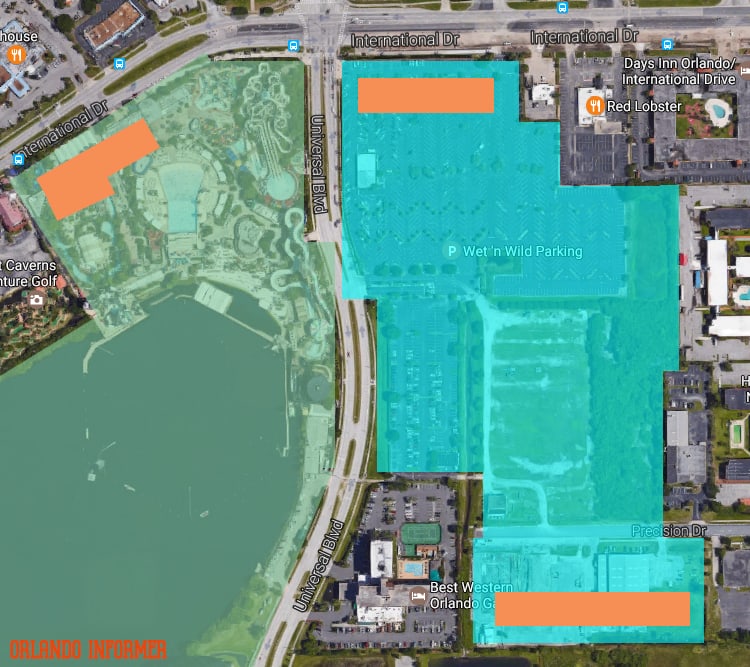 There is one final consideration to address here, one that makes this possible development all the more notable: this isn't the only announcement to come out of July's D23 Expo that Universal has been interested in at least researching a potential response to. The company has already been sniffing around its rival's Star Wars hotel move, which has resulted in the (increasingly-likely?) possibility of seeing a themed in-park hotel, whether that be based on Nintendo or, more promisingly, Harry Potter.
And more on-site hotels, of course, will result in the need for more transportation options.
Note: "Minion Van" concept created in-house for illustrative purposes.
–
Be sure to follow Orlando Informer on Facebook, Twitter, and Instagram for the latest news, tips, and rumors at Universal Orlando, Walt Disney World, and other Orlando attractions.