Universal Preferred/Premier Annual Passholders receive Early Park Admission now through April 30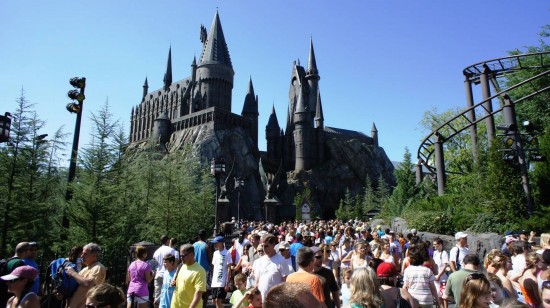 Universal quietly announced in their monthly Preferred/Premium Annual Passholder ePASSPORT newsletter that we get Early Park Admission now through the end of April. If you remember, Universal did the same thing for most of January.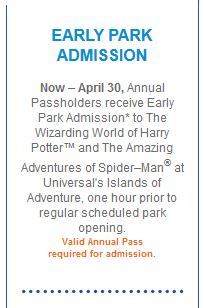 This is a little more significant than last time because right now The Amazing Adventures of Spider-Man attraction is included in Early Park Admission. That makes the offer quite a bit more appealing.
Before you go running to the park at 8:00am, keep in mind that Early Park Admission starts at 7:00am now through April 14. After that it returns to 8:00am.
Lastly, remember that the offer is for Preferred and Premier Passholders — sorry Power Passholders!
View the full ePASSPORT newsletter
Learn about Early Park Admission
WWoHP Spring Break 2012 crowds – HD video
Click the play button to start the video. Note: Our videos do not stream in HD by default to ensure fast performance. If you would like to view the video in HD, start the clip and then adjust the bitstream to 720p or 1080p.
By the way, this video looks a little Matrix-y because of YouTube's new anti-shaking edit tool. The tool works extremely well at removing all the shakiness that happens when you record and walk at the same time — but it also creates some wraped views.
[youtube_video]jxMErBXdxtI[/youtube_video]