We had reported some time ago that our little birds at Universal indicated that the company was likely to announce its next on-site hotel – yes, that would be its sixth – even before its fifth, Sapphire Falls Resort, opened its doors (which, incidentally, happens this month). It seems like our sources were half-accurate: Universal may not be officially making announcements (just yet, at least), but word has certainly leaked that it's already made moves on this project.
So, what do we know? It's admittedly not much, but what is there is certainly exciting – Universal just isn't resting on its laurels at all – and provides more than enough to start speculating on.
What we know so far
Let's start with what details have already been leaked, shall we?
The basics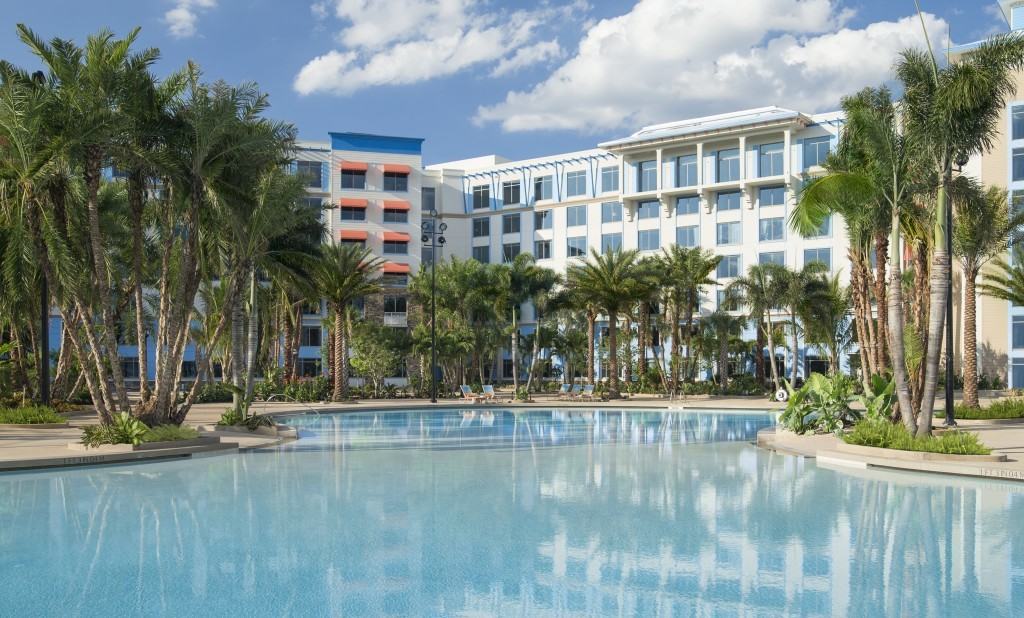 Thanks to permits being filed with the city of Orlando – and thanks to super-sleuth journalists such as the Orlando Business Journal – we know that a sixth hotel is currently being slotted for construction right next-door to (and just south of) Sapphire Falls. It will sit on just 5.87 acres, seems to consist of one tower (which will house 600 rooms), and will feature a brand-new parking garage. A trademark for the name "Aventura Hotel at Universal" was also uncovered – a dead giveaway for the new property's official appellation if ever there was one (although it should be noted that trademarks can – and often do – change; Volcano Bay, Universal's new "water theme park," was originally WonderSea Island, for instance).
Let's put this all in perspective. While Aventura will definitely be the smallest resort on-property in terms of both physical footprint and number of rooms, it's actually not that much smaller at all than its predecessors; Portofino Bay Hotel brandishes only 750 rooms, and Hard Rock Hotel is at 650 – barely a difference at all. (Royal Pacific Resort, Cabana Bay Beach Resort, and Sapphire Falls all have at least 1,000, and an expansion to Cabana will tack on another 400 rooms.) Even with the limitations of real estate and the proximity to Sapphire, the ability to create an intimate, beautifully-themed space, especially given Universal Creative's track record as of late (Skull Island is similarly small but oh-so-exotic – and immersive), is undoubted.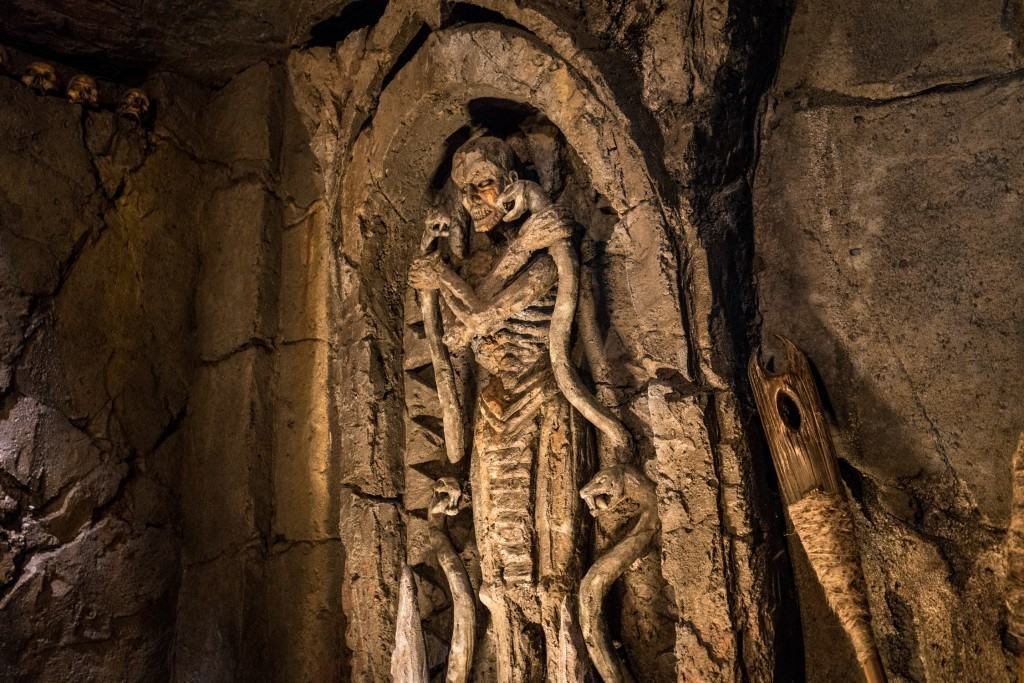 And whether 600 or 6,000 rooms, this move plays into Universal's overarching occupancy goal for its Orlando resort. Before this apparently-never-stopping round of hotel construction that was brought about by the presence of The Wizarding World of Harry Potter – Diagon Alley in 2014, Universal Orlando had 2,400 rooms. Now, once Aventura debuts, the resort will be looking at 7,200 – and that's literally only half of what the company's stated goal is (crash-course reminder: some four years ago, new corporate owner Comcast gleefully announced its grand goal of amassing some 15,000 hotel rooms in its Orlando empire). For this reason, don't be surprised when the company announces its seventh hotel before Aventura even opens for business.
(A brief aside: is 15,000 rooms too much? Probably not, actually – at certain peak times of the year, such as Halloween Horror Nights, all resorts sell out across the entire property.)
Location, location, location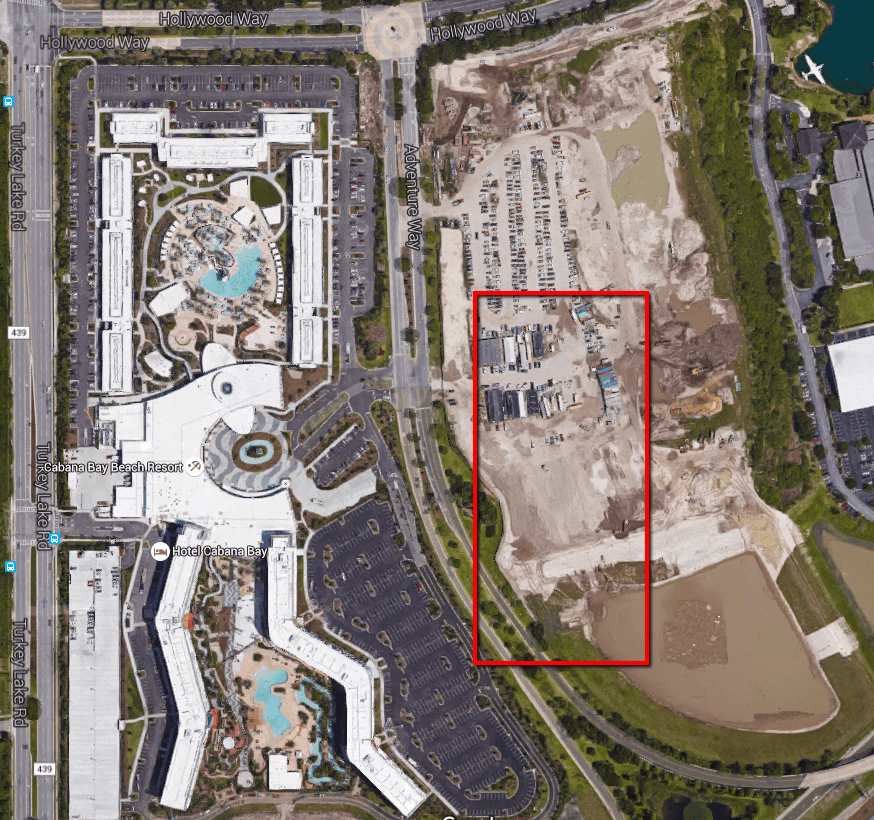 The fact that Universal will be squeezing Aventura in where it (apparently) is is actually very telling. There is, of course, the little fact that the company has precious little other developable land across the 840 acres of its main Universal Orlando location, but there's also the push to have this particular spot – which the company has owned for the past 30 or so years and which has been patently ignored until recently – become not the nexus of all activity at the resort, but to certainly become the second-biggest hub; this is where Cabana Bay, Universal's biggest hotel in the world, was first opened two years ago, where Sapphire Falls is now located, and where Volcano Bay will debut next summer. Adding on to this swath only reinforces the hubbub and distributes all guests more uniformly throughout Universal Orlando.
There's another potential, more practical reason behind this, as well: by locating as many hotel rooms – and, perhaps more importantly, parking spots – as possible right next to Volcano Bay, it'll lessen the strain on the transportation system that will be running from CityWalk to the water park (if, indeed, this is the route that Universal ultimately plans on taking for Volcano's shuttles).
Speculation and analysis
Now it's time for the really good stuff to get happenin'.
Price point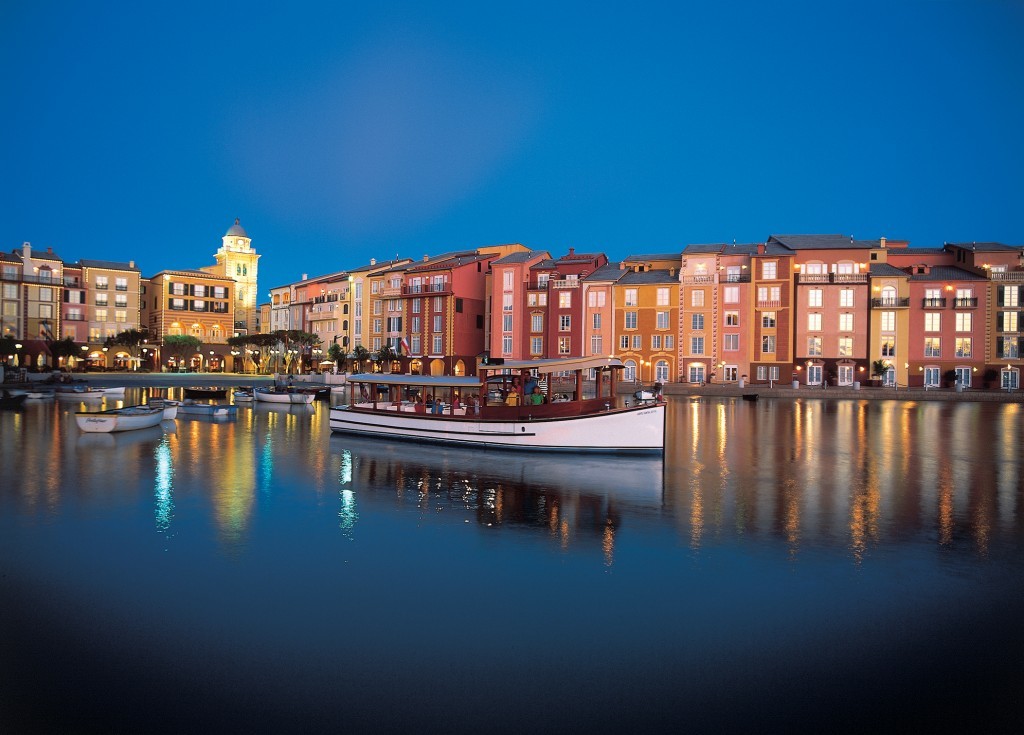 The five pre-existent (or, well, soon to be pre-existent) Universal Orlando hotels fall into three different pricing categories: premiere (Portofino and Hard Rock), preferred (Royal Pacific and Sapphire), and prime value (Cabana), with prices and assorted perks decreasing from the top on down. It's very likely that Universal will insert Aventura into one of these classifications – with its next-door neighbor being preferred, it's easy to see the new venue being the same.
But it's also a distinct possibility that Universal will opt to create a fourth tier; the rumor mill has been buzzing with the speculation that a small, posh, ultra-deluxe resort would be next on Universal's docket, something to compete against the grandeur of Walt Disney World's Grand Floridian Resort or the exotic beauty of Polynesian Village Resort (both of which start at several hundred dollars per night). And there's the likely plans for where Wet 'n Wild Orlando, the old(er) water park that Universal purchased some 18 years ago, currently sits, which, we believe, calls for the addition of one or possible two value hotels that would be the cheapest rooms on Universal's two plots of land, thanks to their being a longer bus ride away from the parks (and thanks to the company being allowed to build high-rise towers, since it doesn't have to worry about obstructing the main resort's sight lines).
Although it's almost impossible to tell at this early stage in the game where Aventura will fall, our money would be on the "ultra-premiere" designation, as opposed to any of the (real or hypothetical) others. The canal that services the higher-end hotels' water taxis can always be rerouted for Aventura (just as it recently was for Sapphire Falls), and even if it couldn't, there's always another way for Universal to make it up for its deluxe guests – exclusive character meet-'n-greet experiences, perhaps.
Theme
This is the real heart of the matter – and the greatest unknown.
There are several different themes that Universal could pursue with this smallest (and most luxurious?) resort, starting with the most obvious option: given that Sapphire Falls follows a continuation of the South Pacific theme that its partner hotel, Royal Pacific, features, and given that Aventura will be right next-door to Sapphire, it's only logical to conclude that the sixth hotel will similarly follow suit.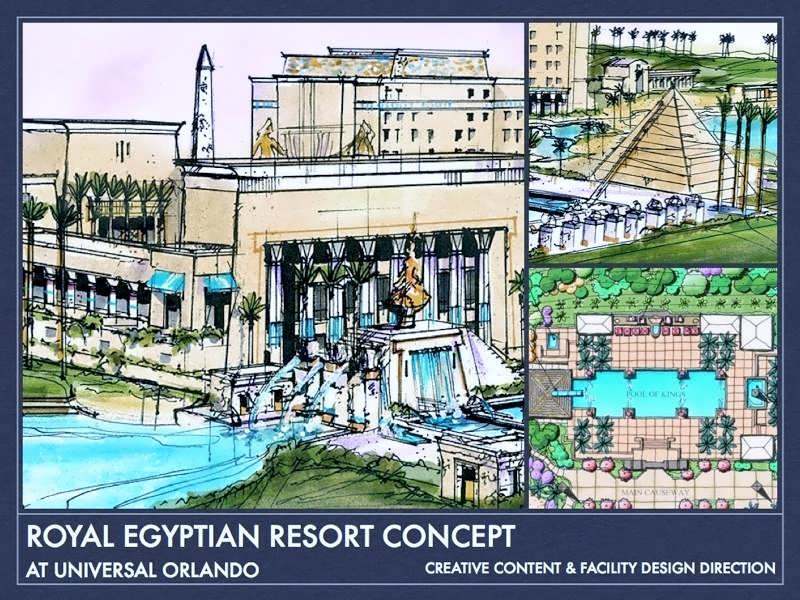 But that, of course, would be the most boring option, and, as it happens, there are several more tantalizing possibilities out there – including two that have been extremely well-defined over the past decade-and-a-half, as they were concepts that ended up being abandoned by Universal as it continued to develop its on-site lodgings. We've actually already written in-depth about them before, but it's worth repeating the basics here: Royal Egyptian Resort would've been an "adventure destination" (sound familiar?) devoted to the at-the-time-successful Mummy franchise, and Silverscreen Resort would've been dedicated to the "golden era of cinema." Either one of these would make for an excellent upscale getaway, one that would actually benefit from the more intimate size of Aventura's grounds instead of detracting from it.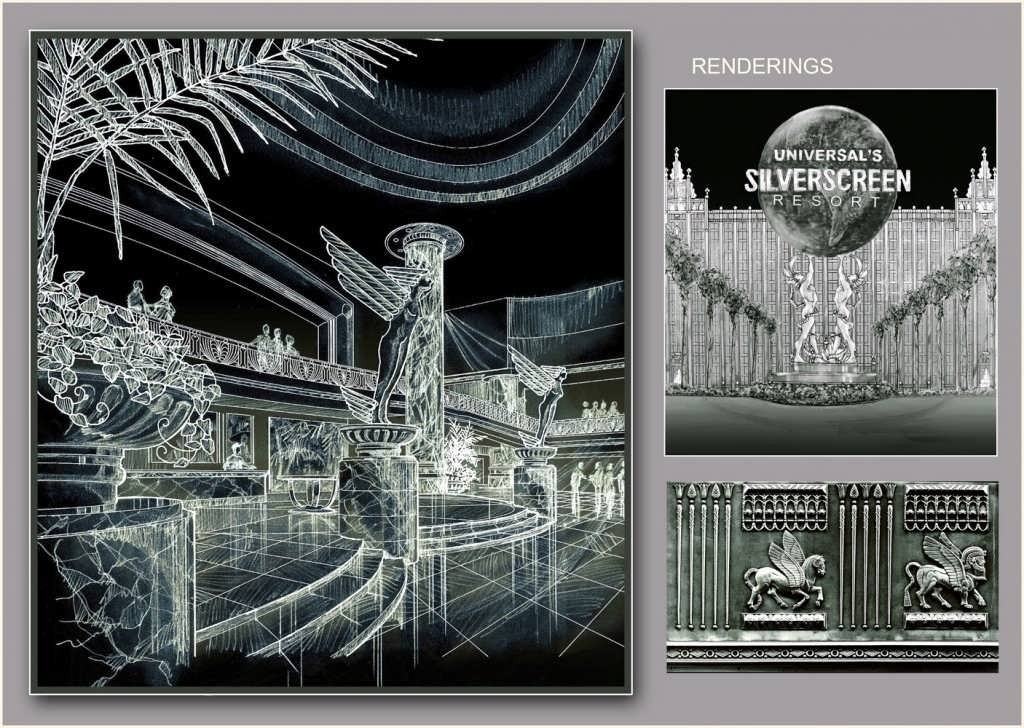 The third and final option would be a brand-new theme, one that has never been worked on by the company before. The sky's well and truly the limit here, running the gamut from a Swiss Alps lodge to a Spanish colonial paradise (hence the Spanish name "Aventura") – just don't expect anything related to a specific intellectual property, as Universal has proven that it prefers real-world inspirations instead of licensed ones (sorry, all you Harry Potter fans!).
What do you want Universal's sixth on-site hotel to be? Let us know in the comments.