Universal Studios Hollywood may have started the whole shebang off, Universal Orlando Resort may be the company's crown jewel, and Universal Studios Japan may be the newly-acquired property, but Universal Parks and Resorts has long been contemplating other theme park locations around the world, stretching all the way back to the period right after USJ first opened its doors on March 31, 2001.
Of course, the company has unfortunately had a string of bad luck since then, with Universal Studios Dubailand stalling out after construction first started in 2008 and a number of other projects being infinitely delayed; indeed, Universal Studios Singapore (which bowed in 2011) is the only project to successfully come to fruition, and it's not even owned by NBCUniversal parent Comcast. But this troubled stretch may have just come to a close: as previously noted, Comcast has just announced its plan to purchase all 100% of Japan's Universal digs; Universal Studios Moscow, the first American theme park to land in Russia, is currently scheduled to open in 2022; and two new resorts (yes, just like the one in Florida) are being built in both Beijing and South Korea and are expected to open within the next three years.
https://www.youtube.com/watch?v=hrYlCwoepIM
Universal's determination in seeing all these new properties through to completion is underscored by its careers page:
Universal Creative has a job posting and mentions "new destinations planned for Europe, Asia, and the United Arab Emirates." pic.twitter.com/hHxpc7ZnG3

— Andrew Hyde (@OnlineHyde) February 28, 2017
Thanks to Andrew Hyde's eagle eye, we now have "confirmation" that properties in Asia, Europe, and, even, the United Arab Emirates (could that be you, Universal Studios Dubailand?) are being developed by Universal Creative, the theme park design group that is the company's version of Walt Disney Imagineering.
This is incredibly exciting news; even though Universal Studios Moscow is all indoors (thanks to the cruel Russian winter) and will likely prove to have the smallest themed footprint in Comcast's global empire, to boot, both of the Asian locations have a scope that will not only match that of Universal Orlando, but just may end up besting it, as well, with (potentially) larger CityWalks, spruced-up versions of Volcano Bay, and some expanded amenities – such as sporting complexes and large conference areas – that were only dreamed of for Orlando. If the concept art for Universal Studios Beijing or South Korea alone is anything to go by (and remember that this is only one of what could ultimately be three parks situated at either location), the de facto leader status that the Florida resort has enjoyed for the past 18 years may finally come to a resounding end.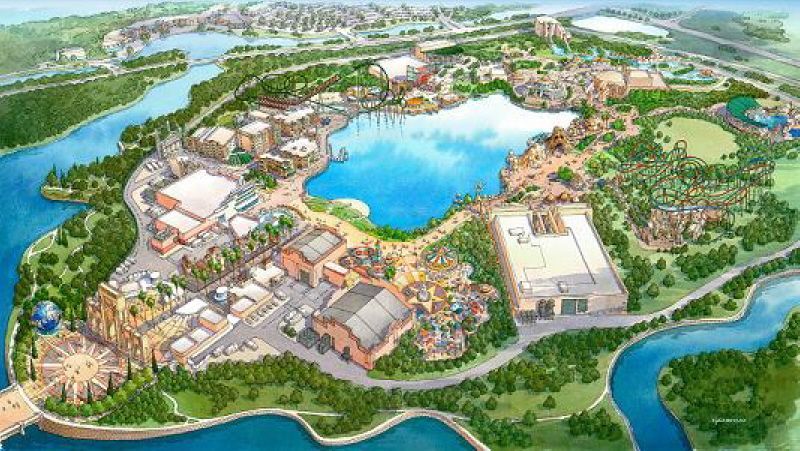 It's important, however, to not get too far ahead of ourselves. As Mark Woodbury, the president of Universal Creative, has previously said, his department has a dedicated team that continually blue-skies overseas projects:
Woodbury says they have a team that is looking into international developments every day. Some areas may not be ready.

— Orlando Informer (@OrlandoInformer) November 16, 2015
The listing for planned "new destinations" on the other side of the world could simply be an external indication of this internal reality, and not evidence of new theme parks born from the same Comcast fire that has seen its first three locations be almost totally remade from the ground up (as Harry Potter, The Walking Dead, and Minion Park can attest to).
–
For the latest news, tips, and more at Universal Orlando, Disney World, and other Orlando attractions, be sure to follow Orlando Informer on Facebook, Twitter, and Instagram.