It is time to wave goodbye to the attractions dedicated to Curious George, Woody Woodpecker, Feivel, and various DreamWorks friends as Universal Orlando Resort has announced the scheduled, permanent closure of many Woody Woodpecker's KidZone attractions to make way for new experiences. Fievel's Playland, Woody Woodpecker's Nuthouse Coaster, Curious George Goes to Town, DreamWorks Destination, and Shrek and Donkey's Meet & Greet will be closing on January 16, 2023. Their last day of operation will be January 15, 2023. While a replacement has not yet been announced, we anticipate hearing about new offerings coming to Universal Studios Florida.
We want to note that E.T. Adventure, Animal Actors on Location!, SpongeBob StorePants, and KidZone Pizza Company will remain open to guests despite their neighbors' departure in January 2023.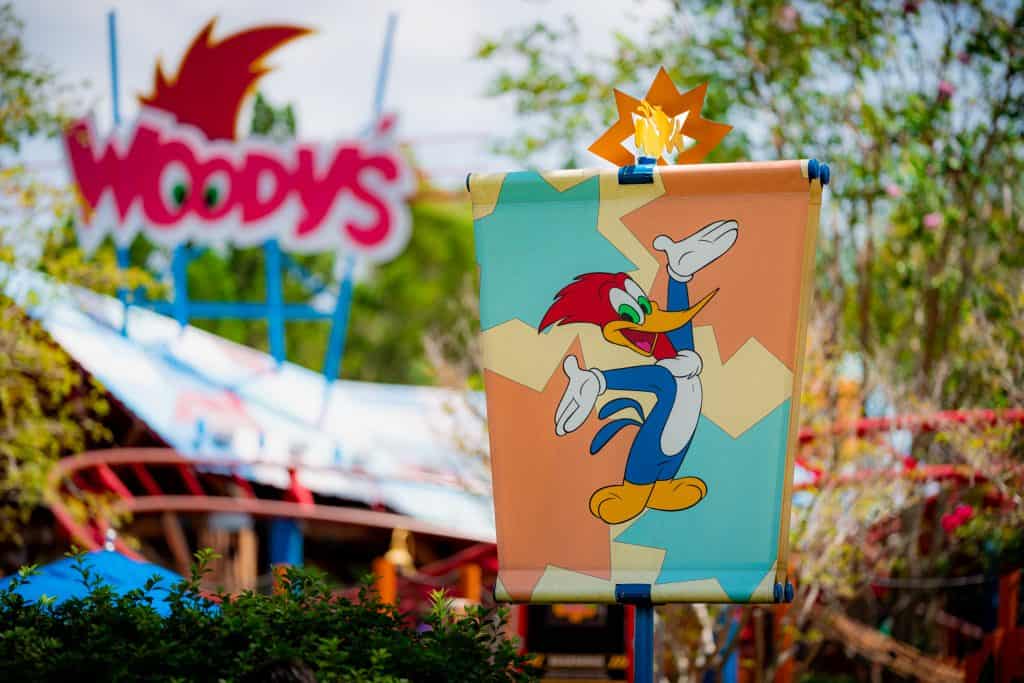 This spot will be remembered as a dream destination for families with little ones. Guests who don't quite meet the height requirement, or prefer to opt out of the thrills, could make their way toward Woody Woodpecker's KidZone for a plethora of fun. From a mini-coaster to meet and greets, a variety of these options have awaited guests in this land.
Many of these departing attractions have made Woody Woodpecker's KidZone their home for over 20 years. Fievel's Playland was the first to arrive on the scene in 1992 and shrinks guests down to mouse height to explore a fun-filled play area inspired by the movies An American Tail and Fievel Goes West. Little ones can climb rope bridges, splash through water effects, and even slip down a water slide in an area made for mouse-sized humans.
Curious George Goes to Town was opened six years later in 1998, giving younger guests even more opportunities to play during their theme park day. This storybook-themed area has various water features – perfect for cooling off on a hot Florida day. For those who didn't pack an extra set of dry clothes for their day in the parks, the Man with the Yellow Hat's Ball Factory is filled with soft-foam balls for safe launching and throwing.
Countless guests remember Woody Woodpecker's Nuthouse Coaster as their first rollercoaster experience. With a tame speed and a tame track design, this coaster has been our personal favorite suggestion for those first-time thrill seekers visiting Universal Studios Florida. With a 36" height requirement, Woody Woodpecker's Nuthouse Coater has been accessible to many children, including older toddlers.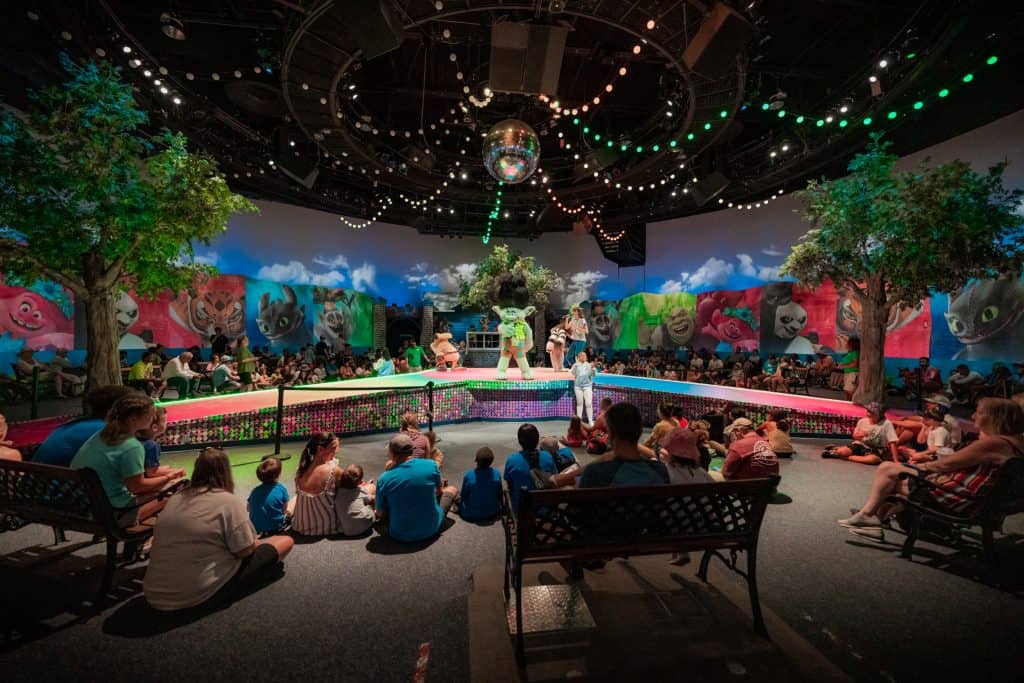 While DreamWorks Destination and Shrek and Donkey's Meet and Greet is the newest addition to Woody Woodpecker's KidZone and currently allows guests to create memories with some of their favorite characters, this theater and its courtyard once held the adventures of everyone's favorite purple dinosaur. A Day in the Park with Barney and Friends dazzled audiences of all ages from 1995 to 2021 with classic kid songs, dancing, and appearances of Baby Bop and BJ, alongside Barney himself. In 2021, the theater transitioned toward a hub where familiar characters from DreamWorks Animation would greet guests. This seemed to be an effort on Universal Orlando Resort's part to align with the direction their theme park offerings were going, as the friendly dino hasn't graced television screens since 2010. With its comparatively short lifespan, DreamWorks Destination is the collective space for characters like Poppy from Trolls, Po from Kung Fu Panda, King Jullian from Madagascar, and more.
Parting is always such sweet sorrow, but we can't wait for Universal Orlando Resort to release the details of what's next for this area. Plan a visit to experience these attractions before they go by purchasing discounted admission through Orlando Informer!
We are grateful to have had many memories of these well-loved experiences, as many others have. Share your memories with 150,000+ other Universal die-hard fans in our Orlando Informer Community on Facebook. And be sure to follow Orlando Informer on Facebook, Twitter, and Instagram for the latest news, tips, and more at Universal Orlando, Walt Disney World, and other Orlando attractions.