My boyfriend Don and I have annual passes to Universal Orlando, and we go to the parks often when we're celebrating or just want to get away and play. Last year, Don planned the most amazing surprise for my Valentine's Day birthday, which included my own Hogwarts letter and a wand customized to my Pottermore.com specifications. Everyone joked that there was no way he could possibly compete with the high bar he'd set that first birthday weekend. Oh, how wrong they were!
This year, Don again invites me to Universal Orlando for my birthday. He gets a room for one night at Portifino Bay Hotel and takes me out to dinner and Cirque du Soleil.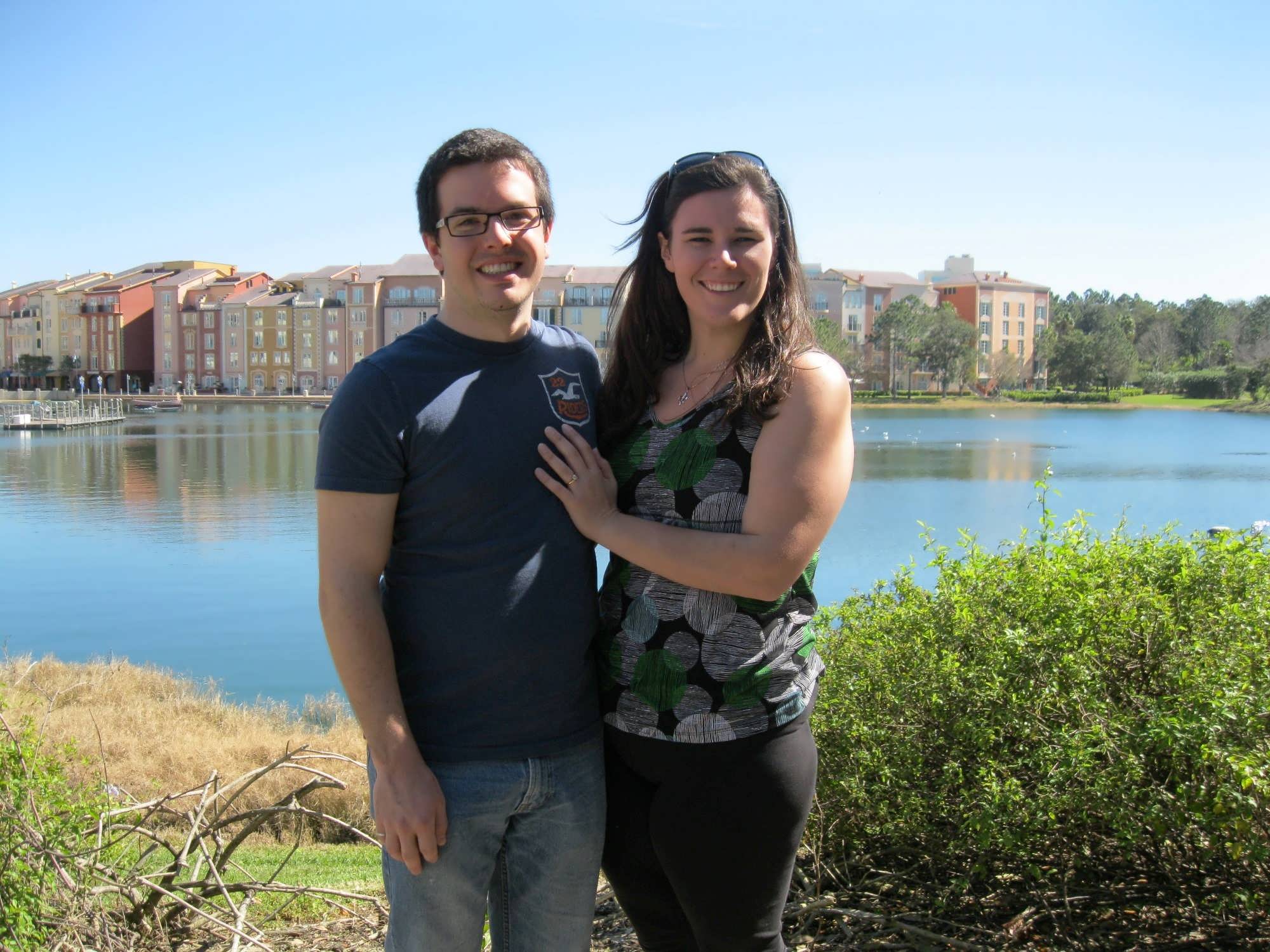 The next morning, we pack up the hotel, load the car, and head to the park to utilize our second day of unlimited Express Pass access. I want to see the construction progress at Diagon Alley inside Universal Studios Florida, but when I tell Don, he asks if we can start the day at Islands of Adventure and ride the Hulk. "Why not?" I think, and off to the parks we go.
On the way, we make the most of our Photo Connect Star Card package for Annual Passholders by stopping for photos wherever there is a Universal photographer.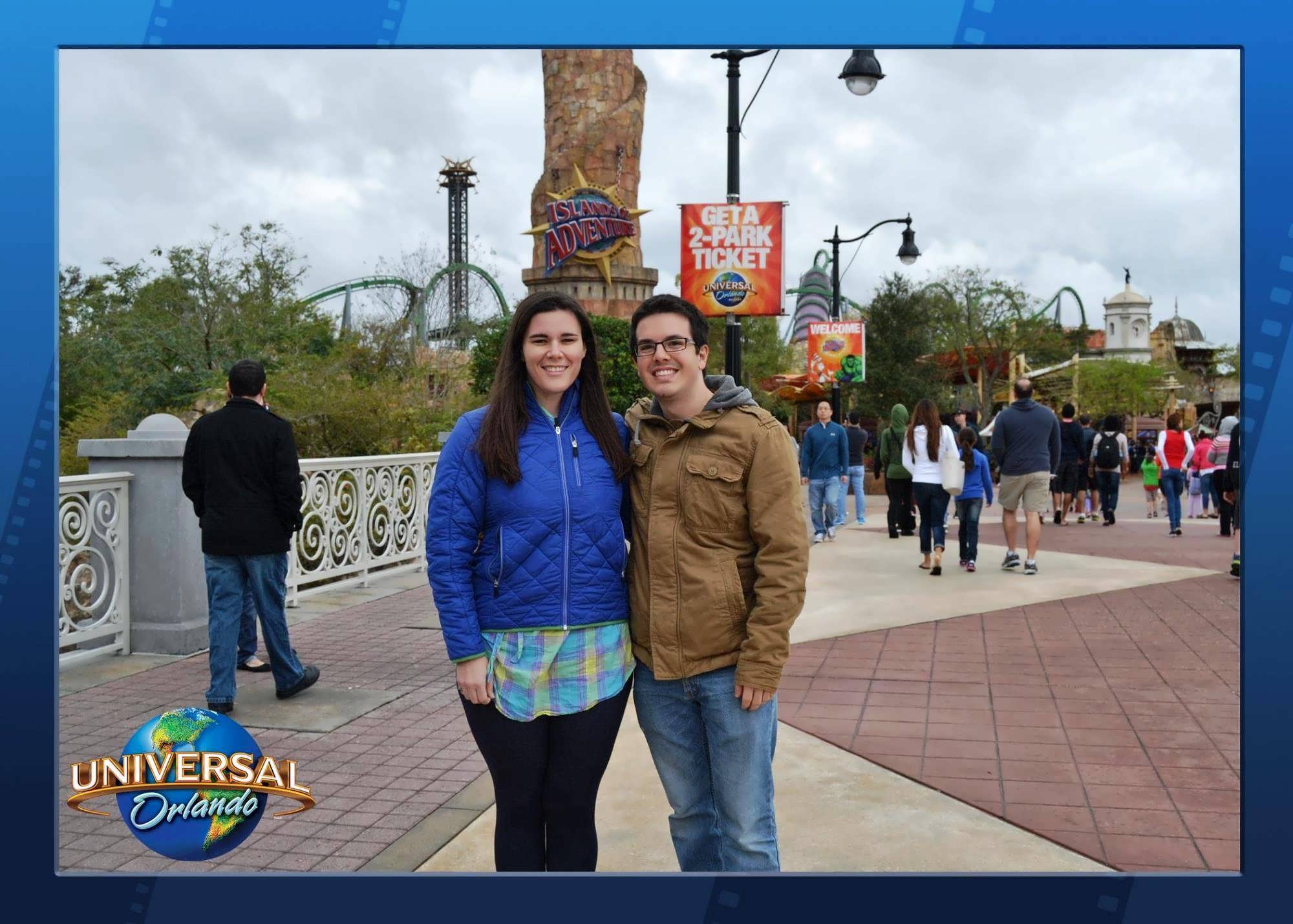 When we get to the Hulk bridge, I notice there is a photographer stationed there.
We've never snapped a photo on the Hulk bridge before, so we eagerly ask the photographer to take our picture. He obliges by taking a first photo, and then, for the next picture, Don instructs me, "All right – you move toward me like this…." and turns my body toward his. He then looks at me, drops to one knee, and pulls out a ring, proclaiming, "…and I'll do this!"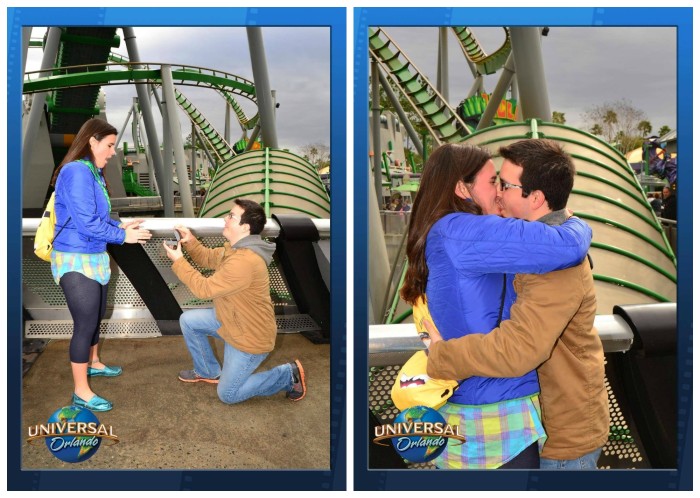 <script async src="//pagead2.googlesyndication.com/pagead/js/adsbygoogle.js"></script>
After I recover from the shock of the moment and kiss my new fiancé, Don tells me to look at the inscription on my ring. It says, "Let the…" Before I can feel too guilty about being clueless about what the phrase means, he adds, "There's a matching wedding band. It says '…adventure begin!'"
Later I learned, as you may have suspected, that the whole event had been carefully coordinated by Don. The photographer was there for us, just as Don had planned, to capture the moment when he asked me to be his wife.
Before Don and I stop to call our family and friends, or do anything else, we ride the Hulk together. The ride photo captures my ridiculously elated smile and proud display of my ring.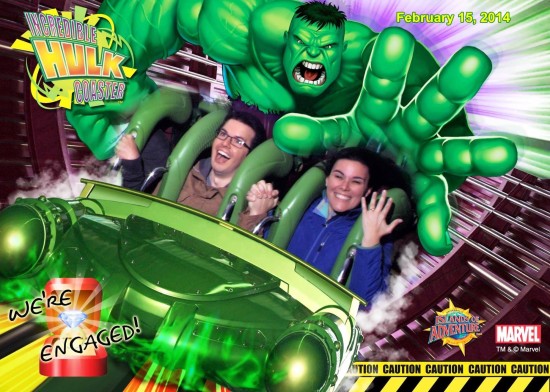 We spend most of the day riding rides, taking pictures, and phoning friends and family to share the good news.
Don also reveals that he's a sneaky trickster – we actually have the hotel for another night. In addition to that, we have a dinner reservation at the Palm restaurant at Hard Rock Hotel. He rounds out the surprise when we return to the hotel room, where we have a balloon bouquet, chocolate-covered strawberries, and ice-cold champagne waiting for us.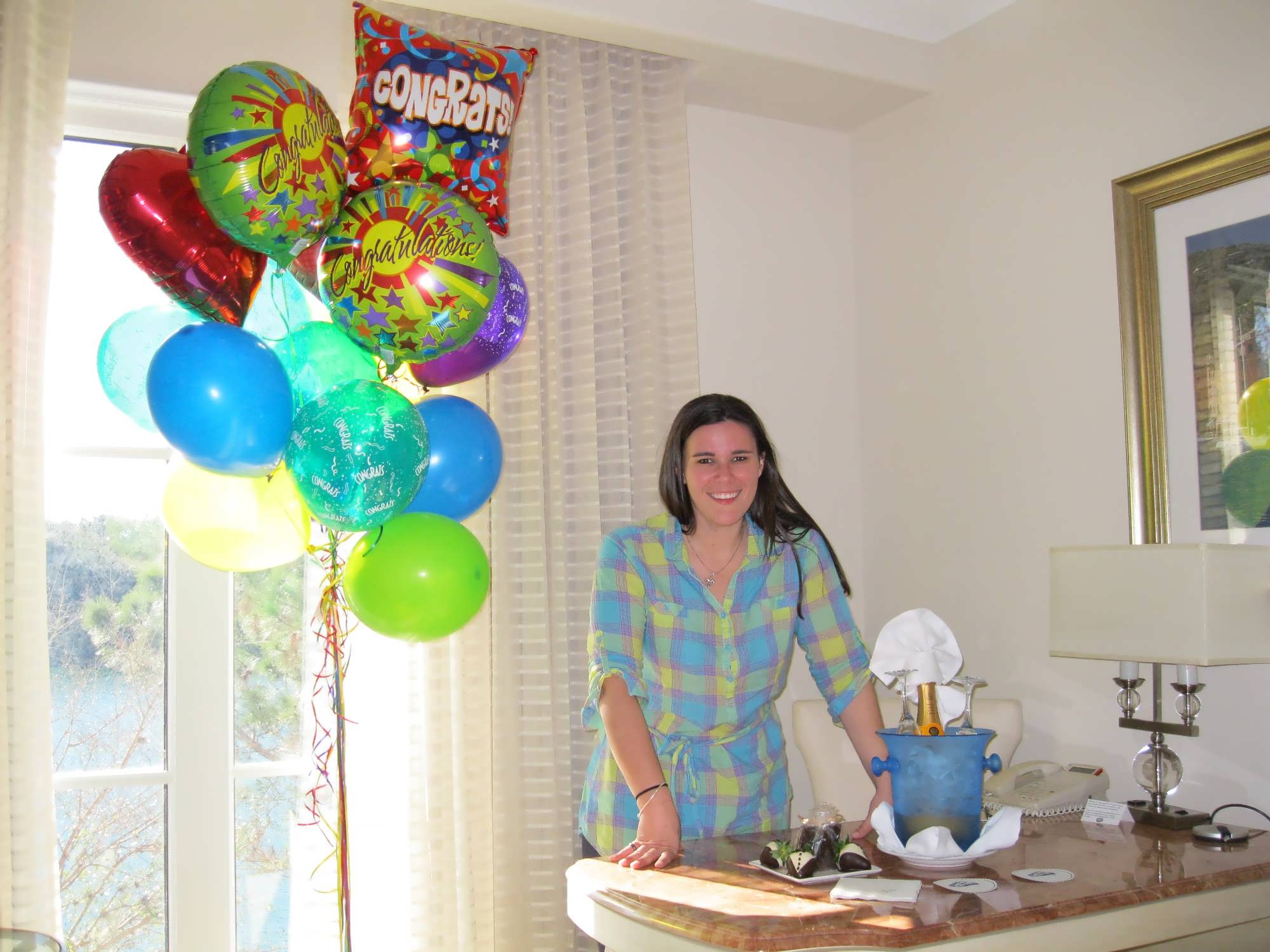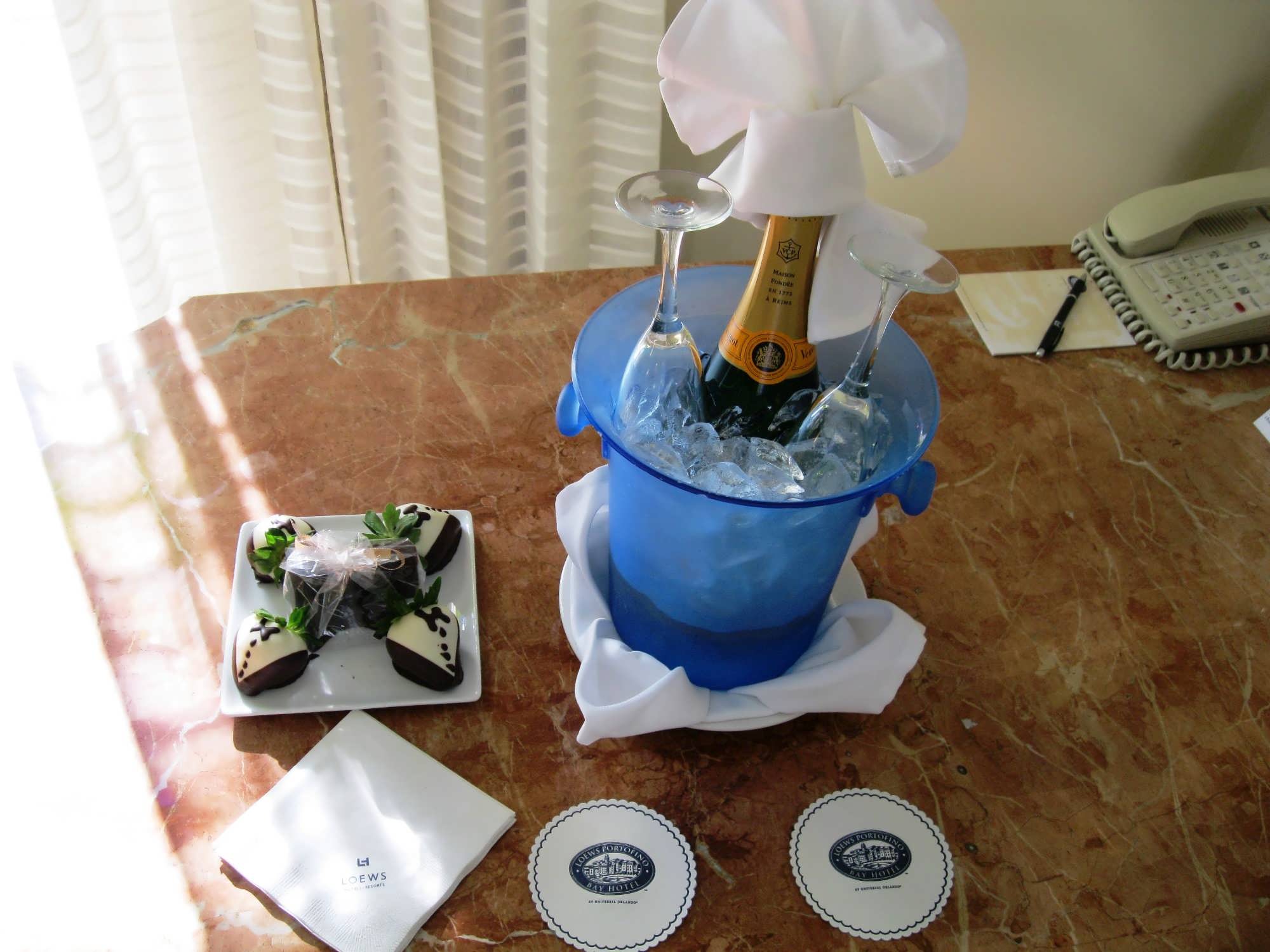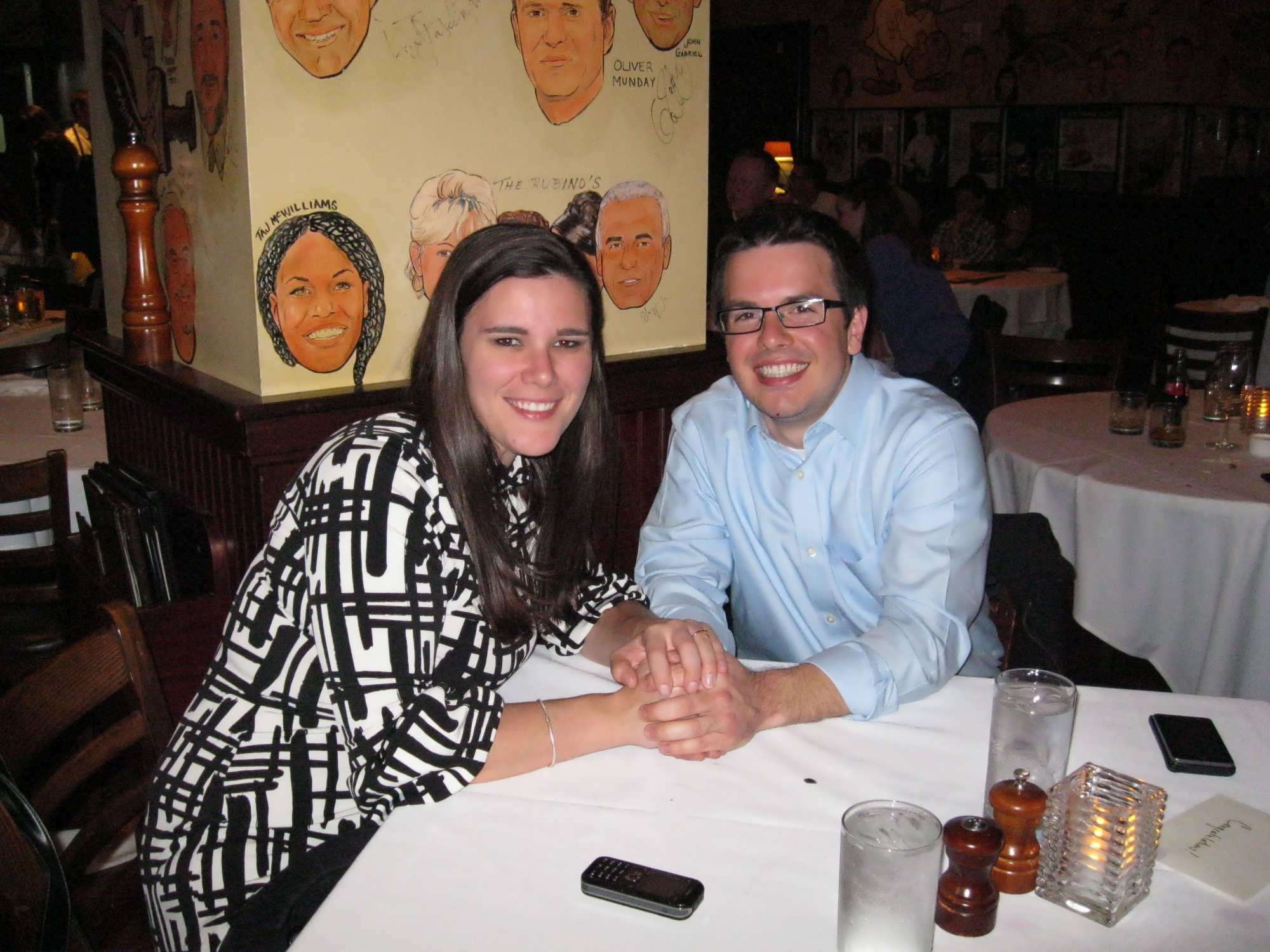 It's an epic day, and a great start to our adventure together!
– Frances Mouton
Editor's note: thank you, Frances, for sharing your Universal Orlando engagement with us – it looks like the the perfect opening chapter to the story of your lives together. For our readers who are curious about the Photo Connect Star Card package, which Frances mentioned, be sure to visit our Photo Connect page in the OI Universal Center. If you're interested in setting up something like this for your loved one, a good first step is to contact Guest Services, which you can do via this online form.
Have your own special story to share while at Universal? Let the world know below.