The two Wizarding Worlds of Harry Potter – that's both Hogsmeade at Islands of Adventure and Diagon Alley at Universal Studios Florida – have some of the most magical (no pun intended) attractions to be found anywhere on the planet, from rides to stage shows to shopping (yes, shopping – Potter broke new theming ground by having every single experience within its lands be part of the overarching, immersive experience). A family could easily spend six hours in each of the two areas and still not quite manage to uncover every secret.
But what if you don't have that much time on your vacation to exclusively dedicate to the Wizarding Worlds? What if you only have the time – or the inclination – to experience the top three or four attractions? (Or what if you just really like ranking items in general?) We're here to help: here are all 11 Harry Potter attractions, ranked from "worst" to best, for your theming pleasure.
11. Triwizard Spirit Rally/ Frog Choir (stage show)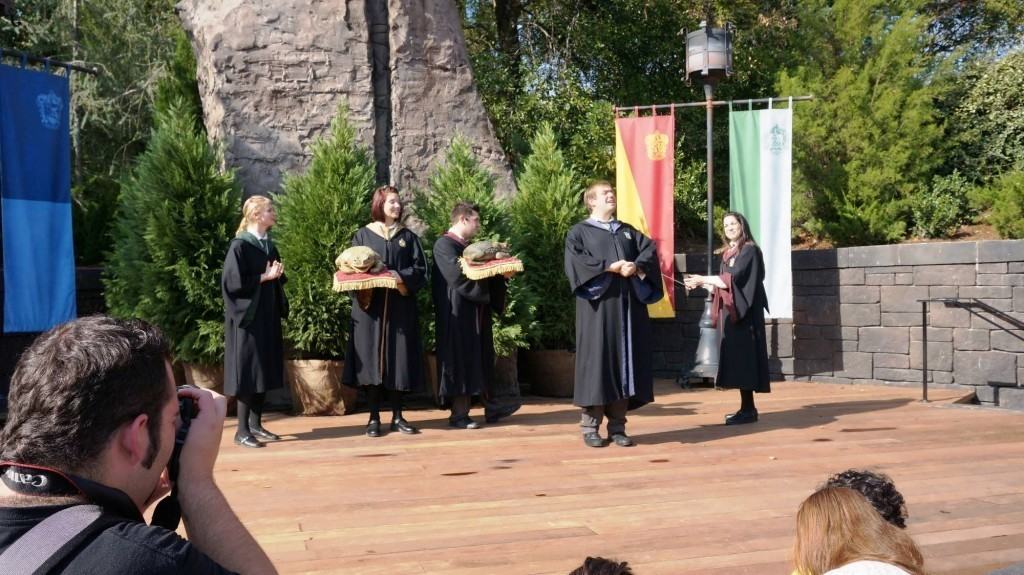 Hogsmeade's two stage shows, to be perfectly blunt, feel like an afterthought, or like author J.K. Rowling didn't want to give Universal the leeway to do an original, substantive performance (which is actually what exactly happened). The two plays – which feature either the Hogwarts Students' Frog Choir (as seen for precisely one minute in Harry Potter and the Prisoner of Azkaban) or a spirit rally for the three-school Triwizard Tournament (from Goblet of Fire) – are short, confined to what was already depicted on-screen, and are, well, pretty barebones (there wasn't even a dedicated stage for the performances until some two years after the land opened).
This is the only attraction in either of the Wizarding Worlds that we can genuinely recommend skipping altogether, although either children or die-hard Potter heads are sure to find enjoyment out of seeing certain scenes or songs (loosely) reenacted in front of their eyes.
10. Train Conductor (meet-'n-greet)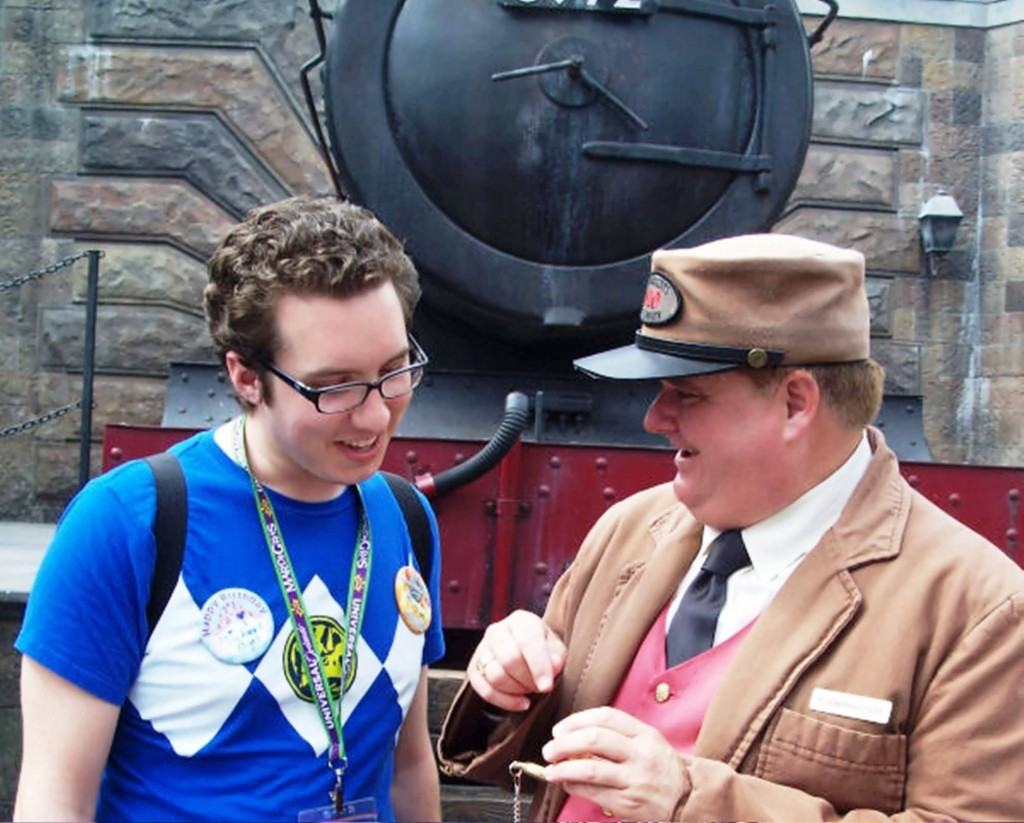 Although character meet-'n-greet options are limited in either Diagon Alley or Hogsmeade (Rowling asked Universal to refrain from hiring actors to play those characters who are already represented in the film franchise, in an effort to keep authenticity as high as possible), what is there is a fun and thoroughly enjoyable experience.
At Islands of Adventure, the encounter takes the form of the Hogwarts Express Train Conductor, who is as jovial as he is photogenic. For many guests, stopping by to chat with him is a highlight of their wizarding trip – especially if you challenge him to some Harry Potter trivia (spoiler: you'll lose). Look for him when you first enter the area, to the right of the front gate right next to – what else? – the stationary Hogwarts Express replica.
9. Knight Bus Conductor (meet-'n-greet)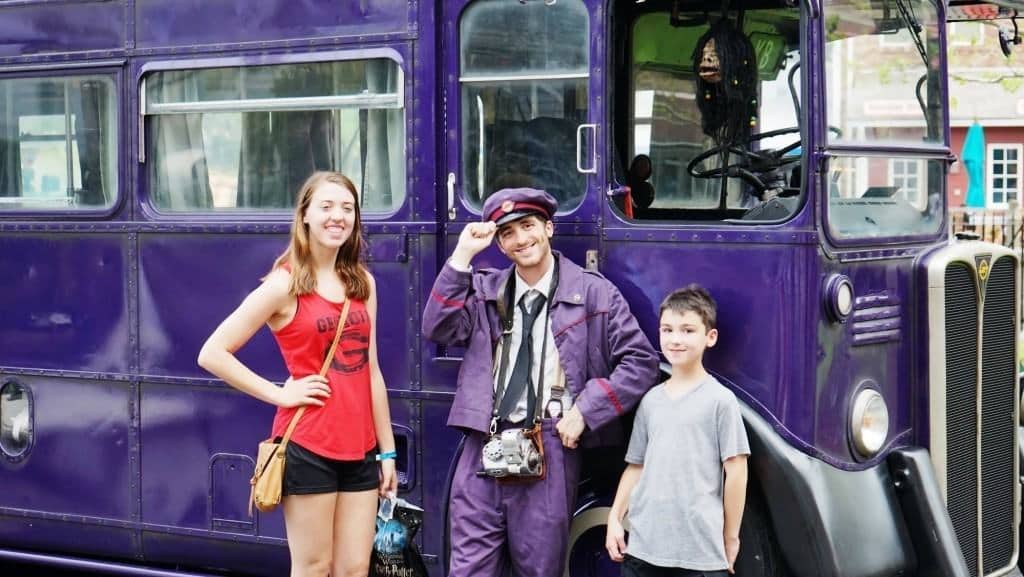 Diagon Alley's take on the Harry Potter character meet-'n-greet is essentially the same as Hogsmeade's Train Conductor, but with a few extra sweeteners thrown in.
For starters, the Knight Bus Conductor has the benefit of being (loosely) based off of Stan Shunpike from the movies and books both, meaning it feels a little bit more like you're actually staring in the HP films. But more important is his audio-animatronic partner-in-crime, the Shrunken Head that is stationed above the Knight Bus's dashboard; the tag-teaming they can give visitors is thoroughly delightful, and even on the off chance that you pass them by while they're not entertaining any guests, their banter with one another is hilarious.
Needless to say, stopping at the giant purple triple-decker bus is a must-do for any family, and it's one of the best possible ways to build anticipation to entering Diagon Alley proper – a slam-dunk on Universal's part.
8. Ollivander's Wand Shop (stage show/shopping)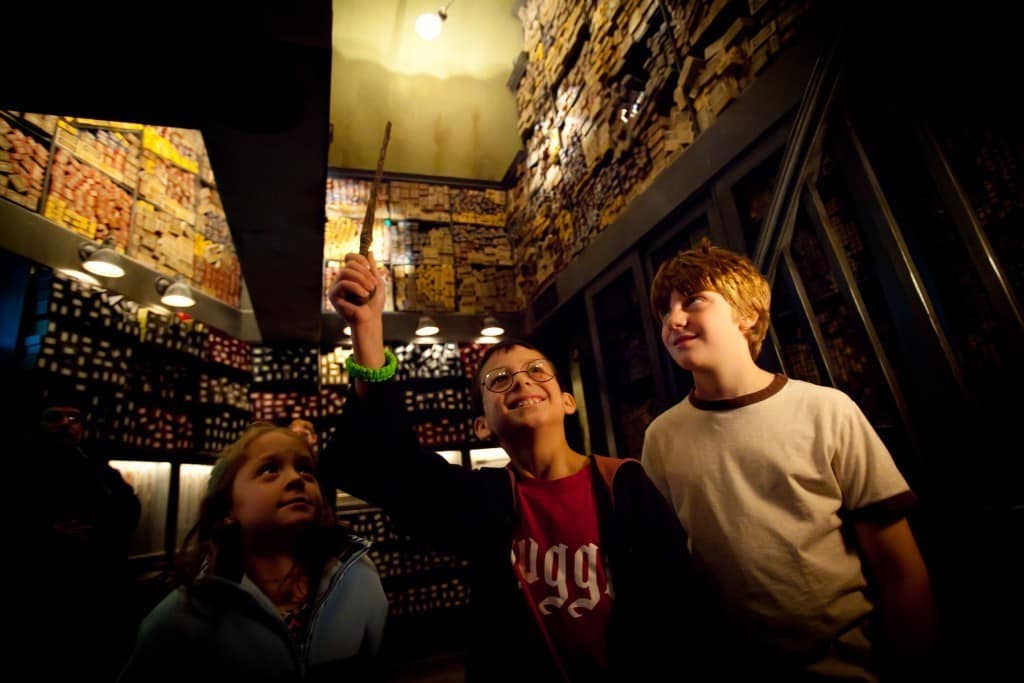 The two different Ollivander's Wand Shops are cute, and they certainly contain their fair amount of fun, but they're only marginal affairs compared to the bigger, more in-depth attractions waiting around the corner, and they contain a set of limitations that can actually work against their level of fun – namely, the fact that only roughly a dozen guests or so at a time can partake in a performance, which means that wait times can skyrocket during the busier times of the year.
Still, not unlike the Triwizard Tournament and Frog Choir shows, this is an experience that will most definitely be entertaining for kids and for die-hards – I mean, even if you're a marginal Harry Potter fan, how can you miss your chance to have a wand pick you? – and, therefore, it'll be considered not-to-be-missed for most visitors. Our recommendation is to skip the one in Hogsmeade and instead head out to Diagon Alley's location – it's bigger, has more performance rooms (which means much shorter lines), and features a more expansive shopping area, including a far bigger selection of wands to choose from.
7. Flight of the Hippogriff (ride)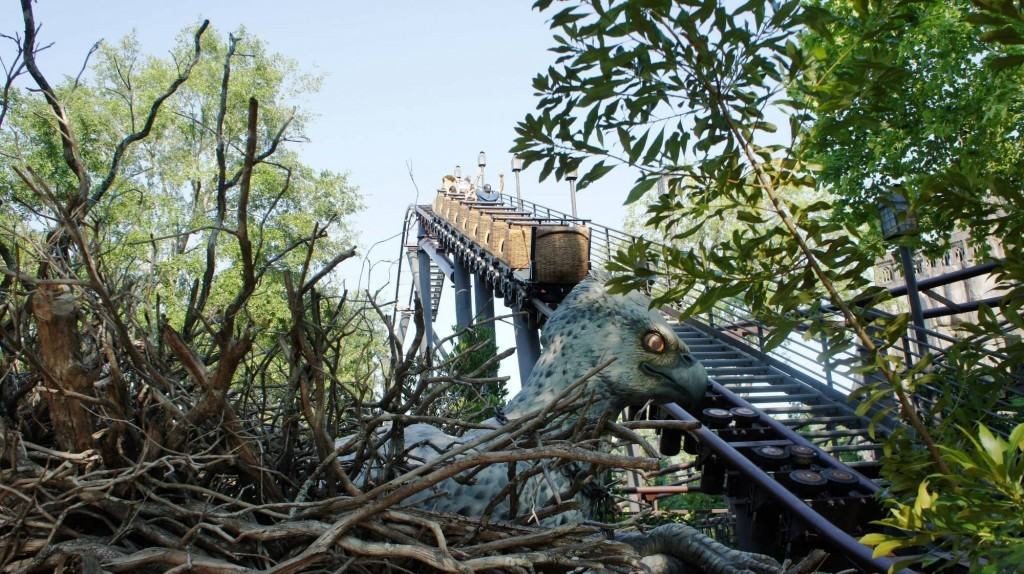 A kiddie coaster, Islands of Adventure's Flight of the Hippogriff is, obviously, best suited for those little tykes who aren't yet big enough to tackle most of the other Potter attractions – it's not too steep, not too fast, and not too long.
But here's the thing: there's actually quite a bit for older riders to enjoy, as well, starting with the fact that Hippogriff provides some absolutely beautiful views of both Hogwarts Castle and Hogsmeade Village – especially at night – and ending with the few extra goodies that are contained in the ride and its queue, such as Hagrid's hut and a (pretty-basic-but-nonetheless-fun) audio-animatronic figure of Buckbeak, the Hippogriff. No, this isn't vacation-make-or-break material here, but it'll nonetheless add a little extra something to your visit to the Wizarding World, and it'll be a must for completionists to check off on their lists.
6. Stores (shopping)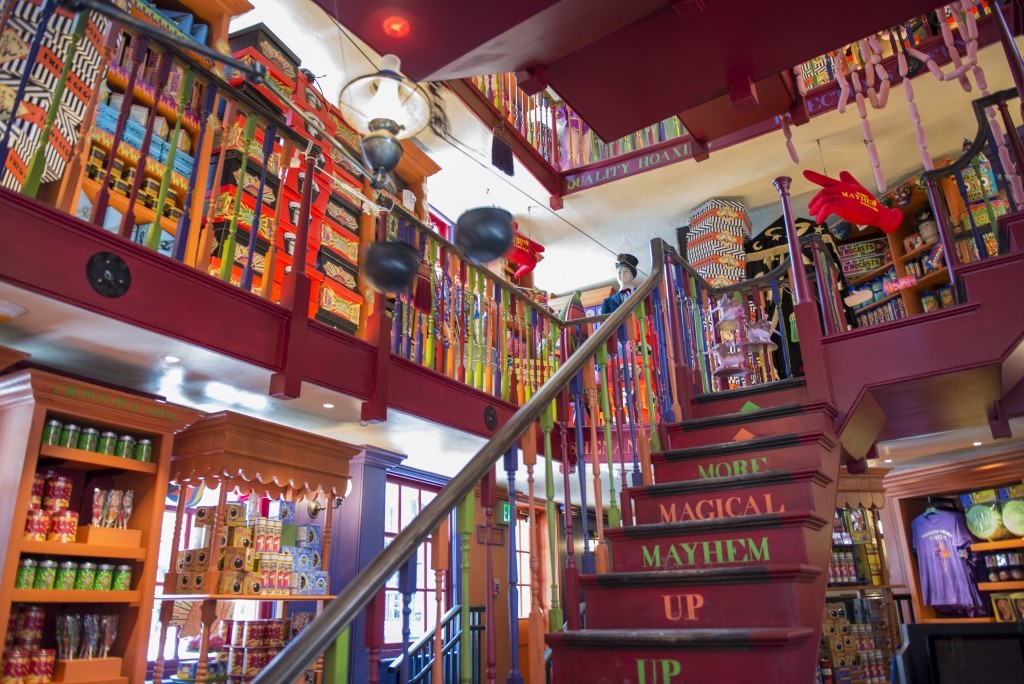 Is it possible for the simple act of shopping to be even more enjoyable than seeing stage shows, meeting with characters, or, even, riding a roller coaster? The answer is a resounding yes.
Small, intimate, and thoroughly detailed (oh – and let's not forget that many of the thoroughly-in-character employees essentially act as a series of mini-meet-'n-greets in and of themselves), each of the dozen or so stores spread across both Hogsmeade and (especially) Diagon Alley are some of the most authentic HP experiences to be had anywhere on the planet. Finding Easter eggs in nearly every nook and cranny, purchasing exclusive merchandise that is designed to actually reinforce your immersion rather than just take money out of your wallet, and – of course – drinking all the myriad varieties of butterbeer are really the cornerstone of the Wizarding Worlds, and they rarely disappoint.
Ignore these shops at your own vacationing peril.
5. Tales of Beedle the Bard/Celestina Warbeck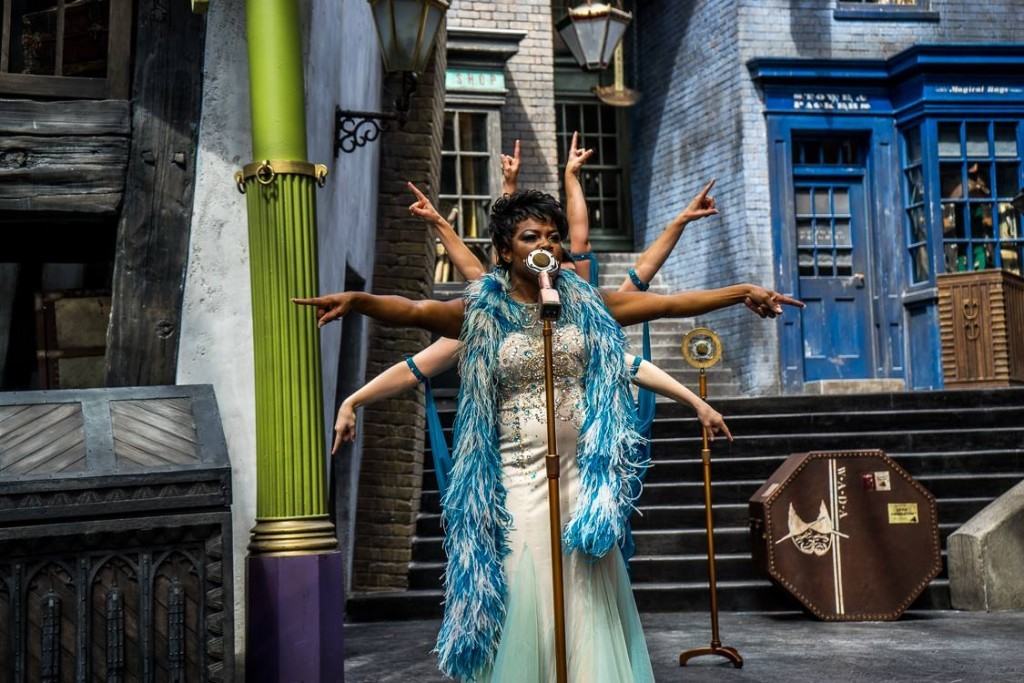 The two stage shows at Diagon Alley are everything that their predecessors over in Hogsmeade are not: original, inventive, lavish, and thoroughly captivating. Celestina Warbeck and the Singing Banshees and the Tales of Beedle the Bard benefit from having an elaborate (and covered!) stage built right into the theming of the new Wizarding World, but not nearly as much as by the extra freedoms that J.K. Rowling afforded Universal after the company had proven itself four years earlier with Hogsmeade.
So what do these two experiences entail? Four performers from the Wizarding Academy of Dramatic Arts use puppets and some props to recreate two Tales from Beedle the Bard ("The Three Brothers" and "The Fountain of Fair Fortune," both of which can be found in book form), while Celestina Warbeck herself comes on stage to sing her most famous songs for her half of the show. In either case, viewers are treated to additional narrative material instead of just seeing slivers of scenes attempted to be replicated (in inferior form).
4. Dragon Challenge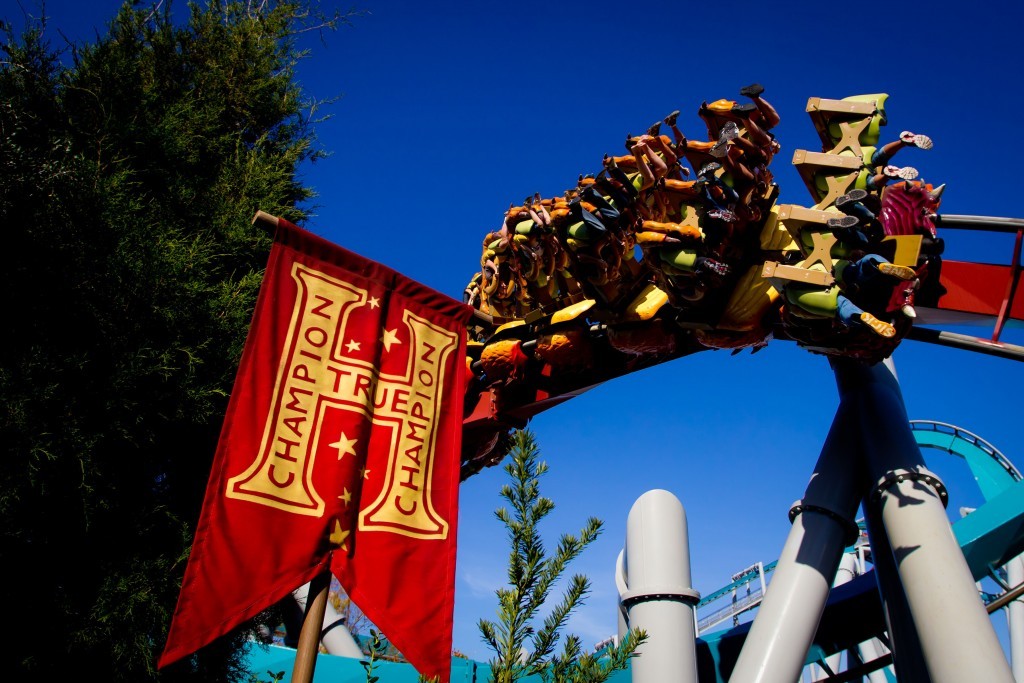 Let's get this out of the way up front: Dragon Challenge is a giant, all-out roller coaster that has more to do with thrills and loops than it does with Harry Potter. (Actually, it's two rides in one, as the two different trains – the Hungarian Horntail and the Chinese Fireball – afford different experiences, which makes the coaster all the more enjoyable and, of course, re-ridable.)
With that said, however, the queue is certainly worth experiencing all on its own, as it entails non-stop Potter references – the Weasleys' flying car is couched in the trees of the Forbidden Forest, the Goblet of Fire sits proudly on display, and Professor Dumbledore's grand speech can be heard while moving through the Triwizard champions' tent. Combine the two together and you have a one-two punch that will knock most Muggles flat on their non-magical rumps.
3. The Hogwarts Express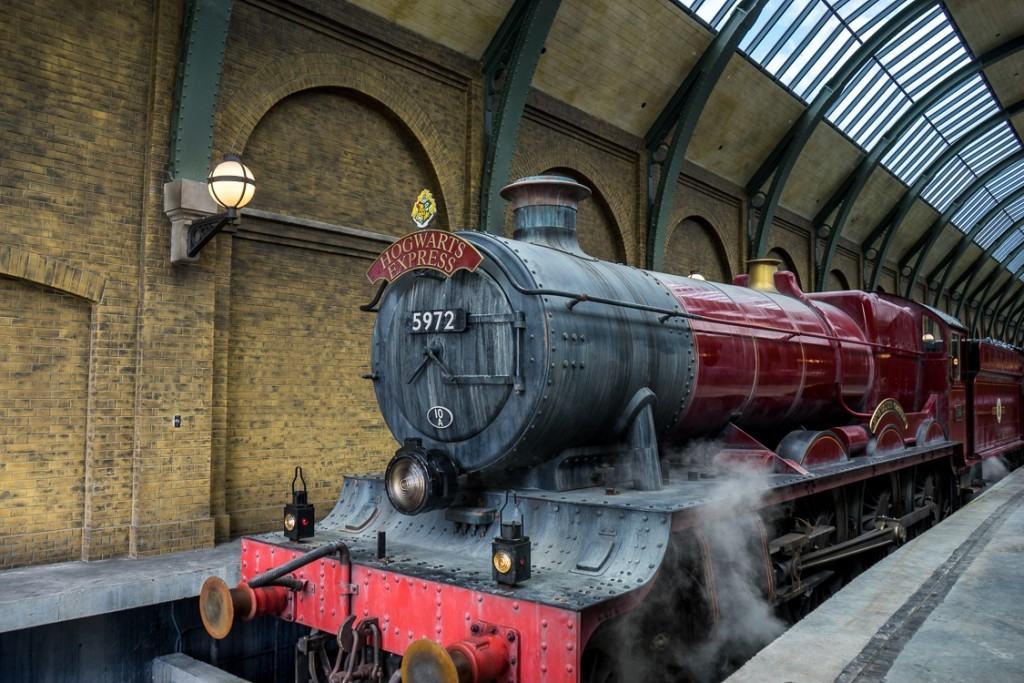 The Hogwarts Express may not have the action or the visceral jolts of its Wizarding World brethren, but it is arguably the single most immersive experience to be had at any Harry Potter location anywhere in the world. Entering King's Cross Station, slipping onto Platform 9¾, boarding the Express itself, seeing all the HP characters out the window on the way to Hogsmeade – it all adds up to the closest guests can ever possibly get to actually and literally slipping into Harry's wondrous world.
What makes it all the more special is the hidden treats that Universal has managed to slip all throughout the attraction: buskers perform on the London street, a concession stand is tucked away into the queue itself (yes, you can bring your food and [alcoholic] drinks onto the train), and there are a few Easter eggs in the ride video (can you spot Lord Voldemort?).
2. Harry Potter and the Escape from Gringotts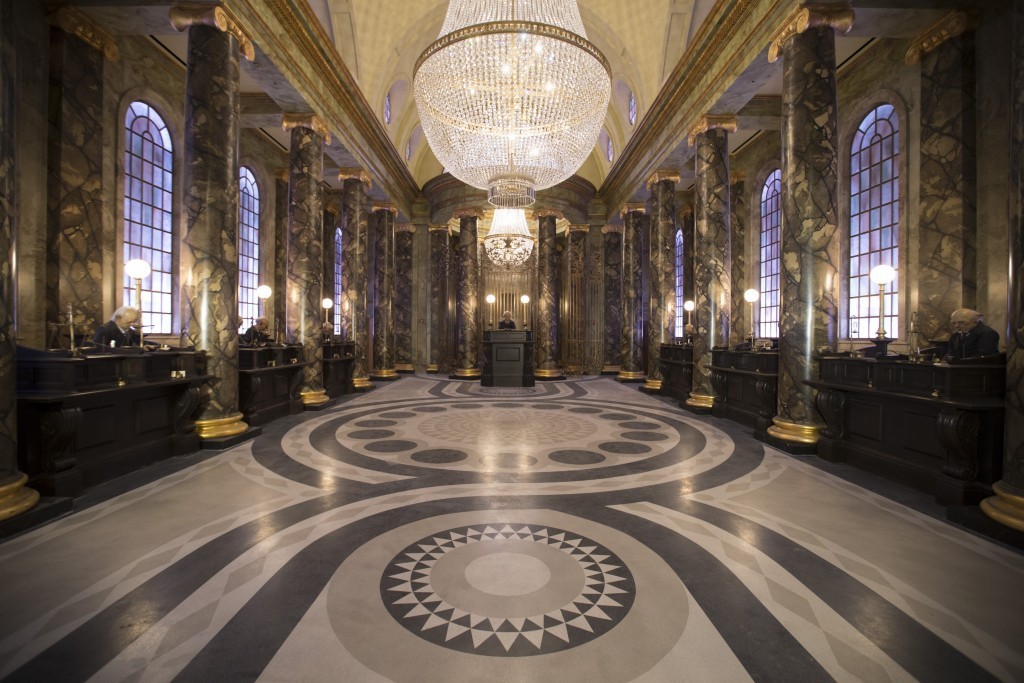 This was the single hardest call to make – where to put the flagship ride of Universal Studios Florida, Harry Potter and the Escape from Gringotts, in the rankings? It has all the hallmarks of being one of the greatest theme park attractions ever devised: one of the most gorgeous queues in history (seriously – look at that chandelier!), a ride experience that sneaks in the occasional thrill amongst all the high technology, and a story that intertwines with the films and novels in surprising ways.
Is there anything bad to be said about Gringotts? Actually, no, there isn't, and that alone would normally make the ride automatically jump to the top spot – and the fact that it didn't speaks even more about the attraction that did manage to squeeze it out.
1. Harry Potter and the Forbidden Journey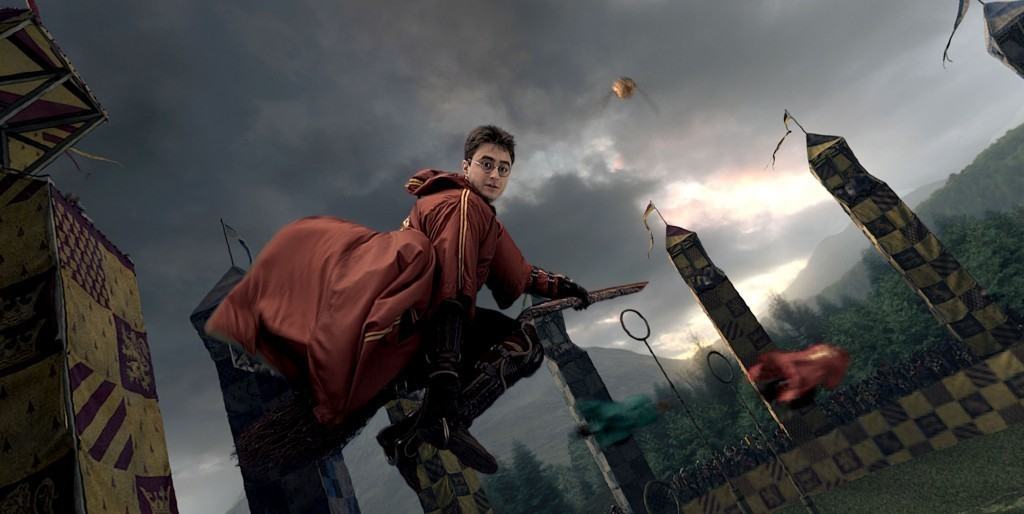 Unlike its counterpart in Diagon Alley, Harry Potter and the Forbidden Journey does have some marks that stand against it, most notably its lack of an overarching narrative (it's actually just an ad hoc patchwork of greatest hits from the movies).
The simple, inescapable fact, however, is that its drawbacks don't really matter in the slightest. Forbidden Journey's extremely novel ride vehicle (mobile Kuka robotic arms that zoom your "bench" through a combination of physical sets and 3D film footage), its edge-of-your-seat scenes, and, of course, its opening tour through Hogwarts Castle that doubles as its queue all combine to provide some of the most fun you'll have at any theme park anywhere in the world.
It's hard to imagine how Universal will ever be able to top this, Harry Potter-related or not.
Disagree with our rankings? Have your own that you want to share? Fire away in the comments below.