After originally announcing their partnership a year-and-a-half ago, Universal and Nintendo just today revealed the first details on their highly-anticipated Nintendo Land, which is now officially confirmed to be coming to Universal Studios Japan and Universal Studios Hollywood alongside Universal Orlando Resort.
"Revealed" is the appropriate word to use, as we now know more about the themed areas than we did previously, but it's perhaps a misleading one, as well – no individual attractions, restaurants, or stores were listed, and we still don't know which specific gaming properties will appear in the land other than the perennial Super Mario Bros. Still, hearing the language that the likes of Mark Woodbury, the president of Universal Creative, and Shigeru Miyamoto, the most legendary game designer in the industry, invoked has gotten us all kinds of twisted about on the inside.
Here's what we were able to glean from the announcement.
The lay of the land
It sounds as if Universal Creative is aiming to do nothing less than create a Wizarding World of Harry Potter – Diagon Alley-level of immersion for the forthcoming Nintendo Land, and it looks as if the company will pull every last trick out of its magical toolbox in order to do so.
Here's what guests should be able to expect come opening day:
Lots and lots of detail – it sounds as if Nintendo Land will be "larger than life," as Universal talked about "gigantic" Piranha Plants and (floating?) Question Blocks dotting the landscape.
Character meet-'n-greets – multiple characters, both protagonists and nemeses, will be there to welcome guests into their worlds. While this doesn't automatically denote actual meet-'n-greet experiences with the likes of Mario, Peach, and Bowser, we'd be very much surprised if it didn't (along with other ways for individuals to interact with Nintendo's huge cast, of course).
Interactive – this one is, perhaps, the most ambiguous of the descriptors used, but it's also easily the most exciting. Both Diagon Alley and Hogsmeade employ special wands in order to trigger a host of interactive experiences, typically animated displays in store windows, but Universal just revealed a few months ago that the upcoming Volcano Bay water park will feature even more of these experiences, including the ability to start a series of water sprinklers or to make a star show light up in the titular volcano's caverns.
Lots to explore – the ultimate fun of the Wizarding Worlds is to discover a new Easter egg or other hidden secret almost literally around every corner, and it's clear that Universal is eager to replicate this with Nintendo Land, as well. The words "expansive," "authentic," and "immersive" keep popping up in the announcement, as does the promise to contain multiple attractions of the sort found in Hogsmeade Village and downtown London – along with the fact that every age group will find something to do.
When does Nintendo Land open?
Here's the kicker: neither Universal nor Nintendo has anything to say on the matter of opening dates, though they did make official what we had been hearing in the rumor mill for the past year – that the three different areas will open in the three different parks at different time periods (most likely a year apart from one another). According to off-the-record sources, we here at OI HQ have been told to expect Universal Orlando's version to be the very last to bow, probably sometime in 2020.
Don't feel too bad about the situation, however – to even out the deal, Florida will not only be getting the biggest Nintendo Land, but, we've heard, the best, as well.
Is that all?
Well, as far as the official word from the two companies goes, yes, that's all that dropped today. But our fearless sources have been hard at work sending us messages via Warp Pipe, and we have just a few more tidbits to help tide you all over until more concrete details can be unveiled.
For starters, the two game franchises that will make an appearance – at least, for now – in Orlando's Nintendo Land are Super Mario (but of course) and Donkey Kong. While we can't speak to what the latter may provide in terms of attractions, a Mario Kart ride has been all but publicly confirmed at this point for the former.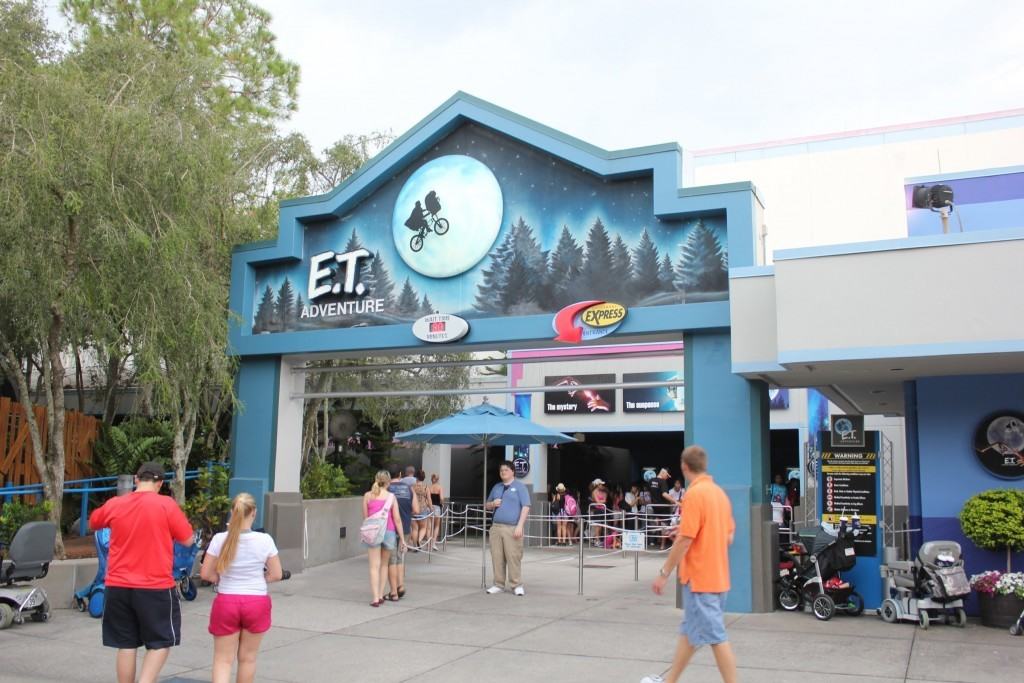 As far as location goes, it does, indeed, seem as if Woody Woodpecker's KidZone is heading the way of the dodo, as the vast majority of the (admittedly small) area will be razed to the ground for Nintendo Land. (Don't worry, all you old-school Universal Studios Florida fans – E.T. Adventure is safe, as Steven Spielberg continues to guard the attraction like Ganon hoards the Triforce.)
And, finally, we've left the most controversial tidbit for last: Nintendo's Floridian home will arrive in at least two different phases, with Mario arriving in the first.
Like what you've heard so far about Nintendo Land? Have some ideas as to how it can best be realized, or what other games should be included? Let us know in the comments below or in our special Facebook group.