When you're a (relatively) big, thriving theme-park resort like Universal Orlando is, one that receives hundreds of millions of dollars each and every year in new upgrades and improvements and for future expansions, you see quite a bit of change over the course of 12 months – attractions closing, hotels opening, and flurries of other such developments.
2018 was no exception to this – and, in fact, can be argued to have been the busiest year Universal has seen in quite some time. With a number of annual events getting shook up to one degree or another, new rides and experiences debuting, and new announcements dropping all throughout the year, 2018 was chock full of emotions for Universal Orlando fans, from one end of the spectrum to the other. Excitement? Frustration? Anticipation? They were all here, oftentimes in spades.
Let's start running through them now, reliving the year that was 2018 in chronological order.
Winter 2018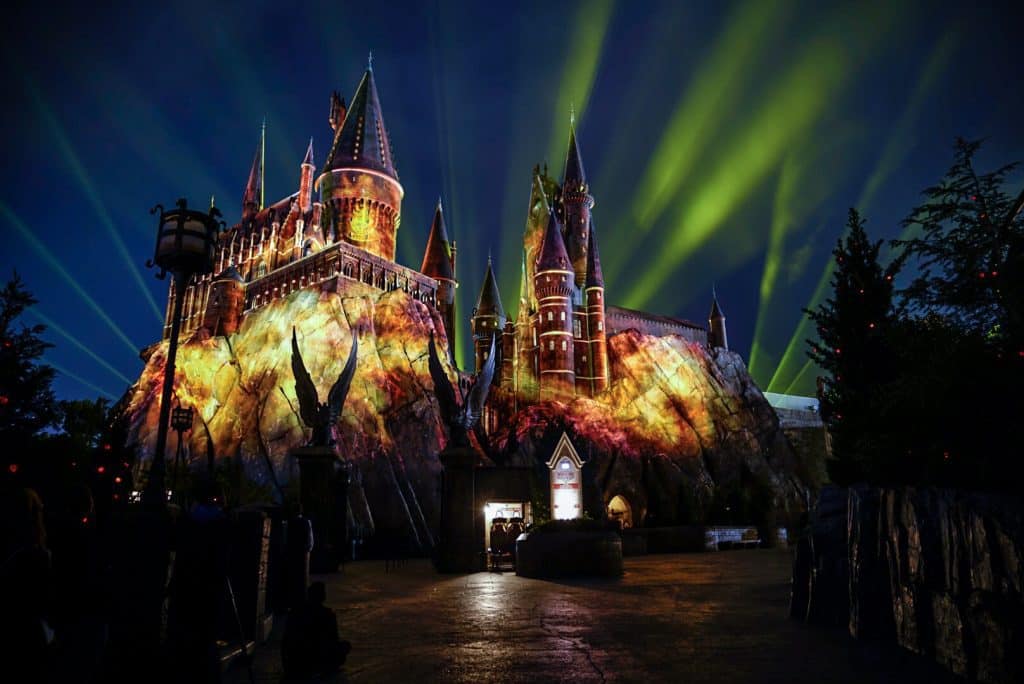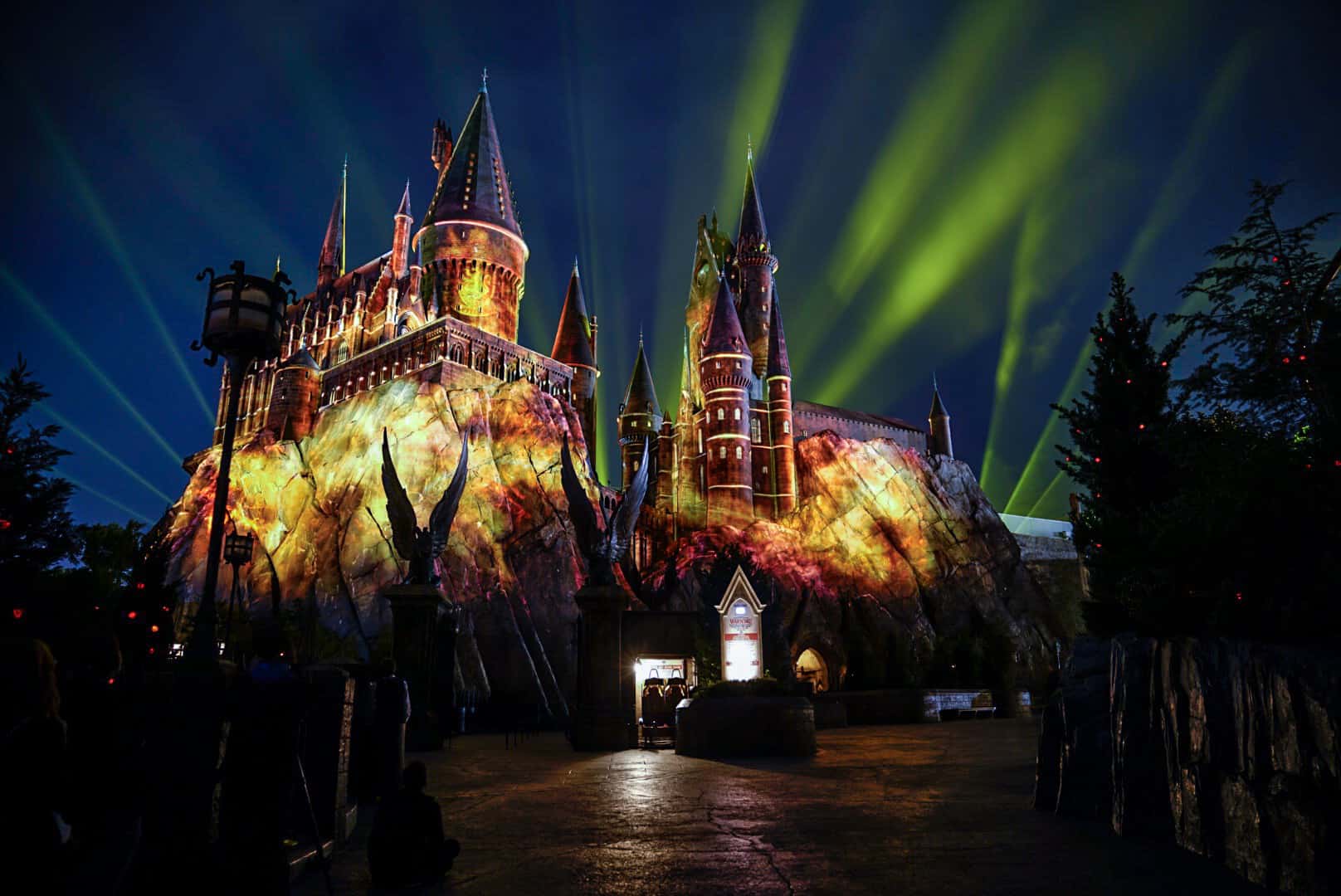 The first quarter of the year was its traditionally sleepy self, but, even here, there were some indications of just how stuffed 2018 would end up being. On January 13, a brand-new Despicable Me character breakfast debuted at Sapphire Falls Resort, allowing families to eat and take pictures with Gru, his three daughters, and – of course – the many Minions (on July 14, the meet-'n-greet would get moved to Royal Pacific Resort, taking residence in the space that was formerly occupied by Emeril's Tchoup Chop).
A Celebration of Harry Potter ran in its then-customary spot of the last weekend of January (the 26th to the 28th, to be exact), with traditional contents in the form of its guest celebrities and programming schedule but with the added excitement of a brand-new debut: The Nighttime Lights at Hogwarts Castle, the projection-mapping show that had been, up to that time, exclusive to Universal Studios Hollywood, was getting a sneak-peek for vacation-package holders.
The production had its first official showing for all Islands of Adventure guests on January 31 and ended up becoming a year-round attraction, playing all the way up to November, when Universal's Holidays celebration brought back the inaugural projection-mapping experience, The Magic of Christmas at Hogwarts Castle. (Though not yet officially announced, it's expected that the company will trot Nighttime Lights back out for a good swath of 2019, as well.) This has made permanent what many feared might only be a seasonal distraction, bolstering The Wizarding World of Harry Potter – Hogsmeade's lineup with a brand-new, slickly-produced, and badly-needed performance (sorry, Frog Choir and Triwizard Spirit Rally).
Rounding out winter's happenings was the familiar Mardi Gras annual event, which ran from February 3 to April 7 and which was expanded in both duration and activities – not only did the party in the park last longer than ever before, it featured an overhauled parade (with six new floats that were all themed to the zodiac), an expansive (and exclusive) food menu, and what has been considered to be one of the strongest concert lineups in the event's history (The Beach Boys! Macklemore! Foreigner!).
Spring 2018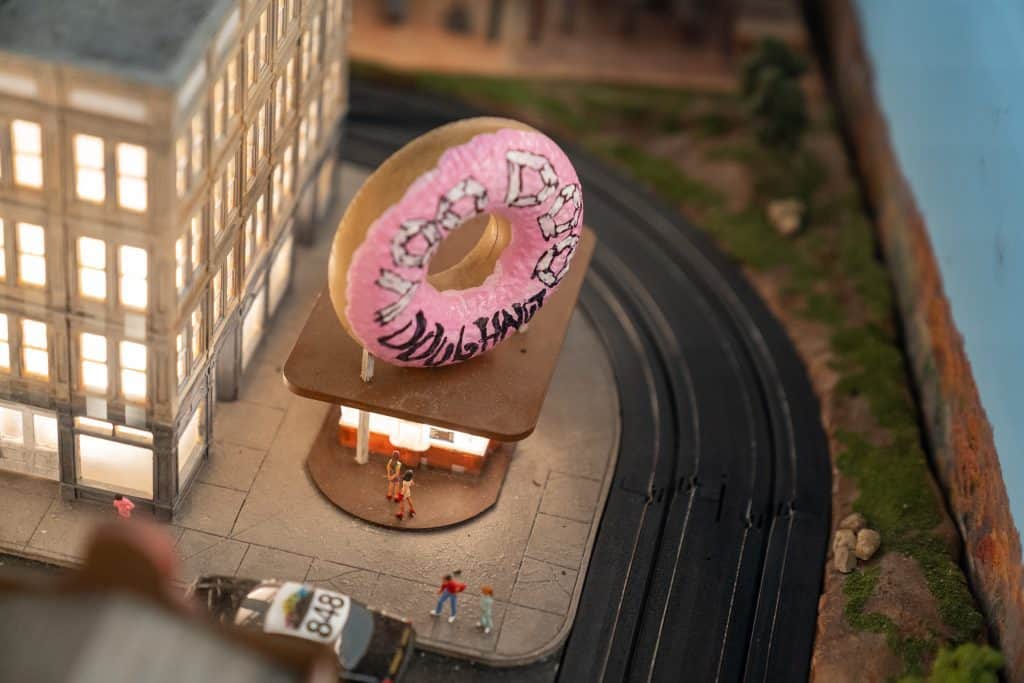 Spring brings lots of blooming flowers in the natural world and lots of blooming developments in the themed industry. For Universal Orlando, specifically, that resulted in what was initially billed as the big ride opening of the year: Fast & Furious – Supercharged, which is an imported experience from Universal Studios Hollywood's famed Tram Tour that got expanded into its own freestanding attraction (so expanded, in fact, it not only replaced Disaster, but also Beetlejuice's Graveyard Revue, as well – that's a huge footprint in Universal Studios Florida). By the time Universal was ready to throw open the doors to the Fast Family's new Orlando digs, however, it might have had second thoughts about the whole process; it ended up quietly announcing that Supercharged was open early in the morning on Monday, April 23, several days before the official grand-opening celebration was to be held.
The second quarter's other two big additions, thankfully, ended up being much more warmly received, both initially and in the months since. Over at CityWalk, the much-anticipated Voodoo Doughnut arrived on May 2, bringing with it a delicious and delectable lineup of outrageous doughnuts (including the occasional time-exclusive one, such as for Halloween and Christmas), proving that hype can, indeed, be lived up to. Islands of Adventure, meanwhile, received a souped-up version of its Raptor Encounter on June 4, replacing the more generic original dino with the character of Blue from the two Jurassic World films – an upgraded puppet that sported blinking eyes and more realistic-looking skin. It was the perfect way to not only help promote the then-upcoming Jurassic World: Fallen Kingdom (which bowed in theaters on June 22), but also the 25th anniversary of the original, classic Jurassic Park. (We should probably note here that Blue originally began meeting-and-greeting with guests over in Hollywood the month before, making this another West Coast export.)
Summer 2018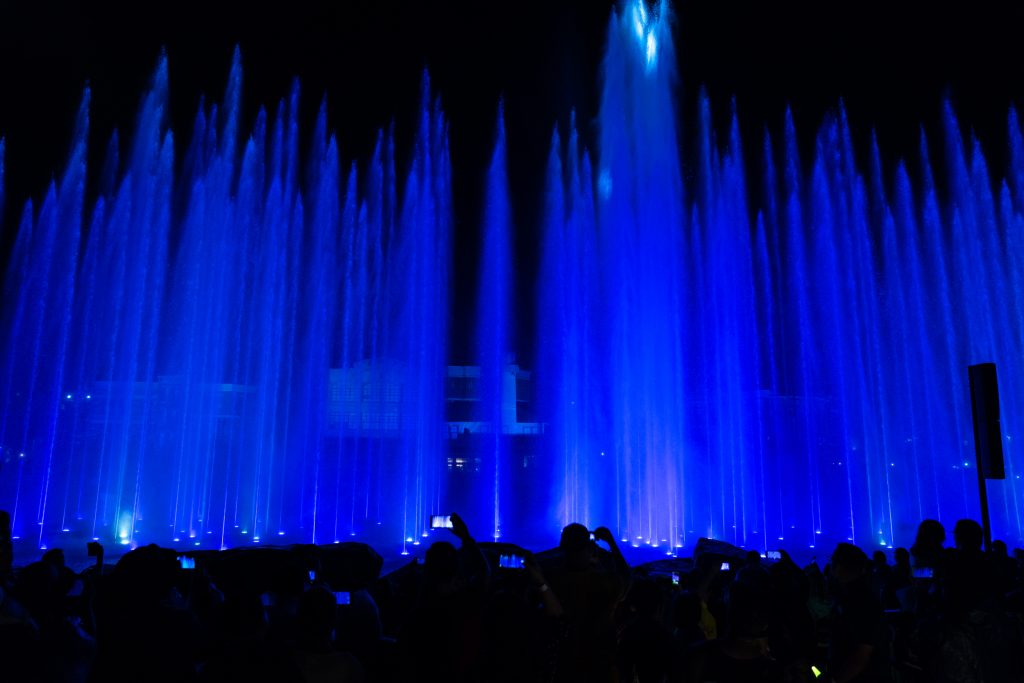 Now we're cooking – or, at least, starting to.
The busy, dog days of summer were when Universal made the most changes to its sprawling Florida empire, erupting in a veritable explosion of developments and announcements alike. Things actually got kicked off with the surprise closure of Emeril's, the veritable anchor of CityWalk since its very first day of operation nearly 20 years previously, on July 7; it was followed two days later by Revenge of the Mummy's lockers getting the much-needed transition from outside of the ride to inside its substantial show building (although, sadly, this resulted in the first room of the queue getting removed). Accompanying this relocation was the continued roll-out of brand-new lockers, ones that would be easier to operate – thanks to guests scanning their theme-park tickets (a speedy process) instead of their fingerprints (a slow one) – and which also came in two brand-new sizes: small and large (remember this, as it'll become important later on in the year).
(The Mummy lockers were so successful in conserving both space and time, Universal would end up replacing several other attractions' lockers throughout the rest of the year, such as Men in Black: Alien Attack and Dudley Do-Right's Ripsaw Falls over at Islands of Adventure.)
The absolutely immersive Cinematic Celebration, which is unquestionably the biggest and best nighttime spectacular in Universal Studios Florida's 28-year history, made its grand debut on July 16, incorporating Harry Potter into its cinematic proceedings – a major development, considering it's the very first time that author J.K. Rowling allowed her star creation to exist outside of the Wizarding World (excluding Universal Studios Japan's next-generation parade from earlier in the year, that is). The newly-resurrected TV series Deal or No Deal, once again starring Howie Mandel and now being broadcast on CNBC, started filming all 30 of its new episodes on July 20 in one of Universal Studios Florida's soundstages, while hard-packed Butterbeer ice cream arrived at Hogsmeade the very next day (previously, soft-serve Butterbeer ice cream was exclusively available at The Wizarding World of Harry Potter – Diagon Alley).
But all of these rapid-fire happenings couldn't compete with August's and September's developments. The sixth on-site hotel, Aventura Hotel, opened its doors – and its rooftop bar – on August 16. On September 10, another type of bombshell was dropped, though one that was extremely unwelcome news to most in the themed community: A Celebration of Harry Potter was getting cancelled, at least for its 2019 showing (to this day, nearly four months later, we still have no closure on this front); Universal's official explanation was that it was already in the midst of several new Potter-related developments, such as the aforementioned nighttime shows, and that, therefore, a wizarding-specific event was no longer needed.
September 12 saw yet another closure: AMC Universal Cineplex 20, which had resided in CityWalk for years. Three days later, on the 15th, the space was reopened as Universal Cinemark, and work has continued ever since on remodeling each of the 20 auditoriums to the new theater chain's standard, including Luxury Loungers and the addition of a Cinemark XD theater, which features a wall-to-wall screen and "custom engineered" surround-sound and projection systems (the latter of which features 35 trillion colors!). Work is expected to finish on the transition sometime in early 2019.
Just two days after the movie theater changes first began, Halloween Horror Nights started, delivering what was easily one of its strongest-ever showings across its 27 years of operation. But more than just its (stellar) haunted-house and (respectable) scare-zone lineups, Universal Orlando's premier annual event stood out in 2018 for a few more reasons, starting with its newly-expanded emphasis on food – the presence of Netflix's seminal Stranger Things was clearly felt here, given the abundance of waffle-related munchies – and ending with its similarly-expanding calendar of dates: originally 34 nights long, HHN 2018 would end up clocking in at an unprecedented 37 nights, primarily thanks (again) to the mega-popular Stranger Things heading up the haunt docket.
Finally, on the very same weekend as Horror Nights's kick-off, there was one last attraction closure to endure for the year: The Eighth Voyage of Sindbad was a stunt show that had opened with Islands of Adventure all the way back on May 28, 1999, though its response in fandom had never quite matched its longevity. Still, its cheesy spectacle earned it a devoted cult following, and it was one of the final stage shows to be found at the park; now, only The Wizarding World of Harry Potter – Hogsmeade's live performances are left standing. Sindbad ended its 19-year run on Saturday, September 15.
Fall 2018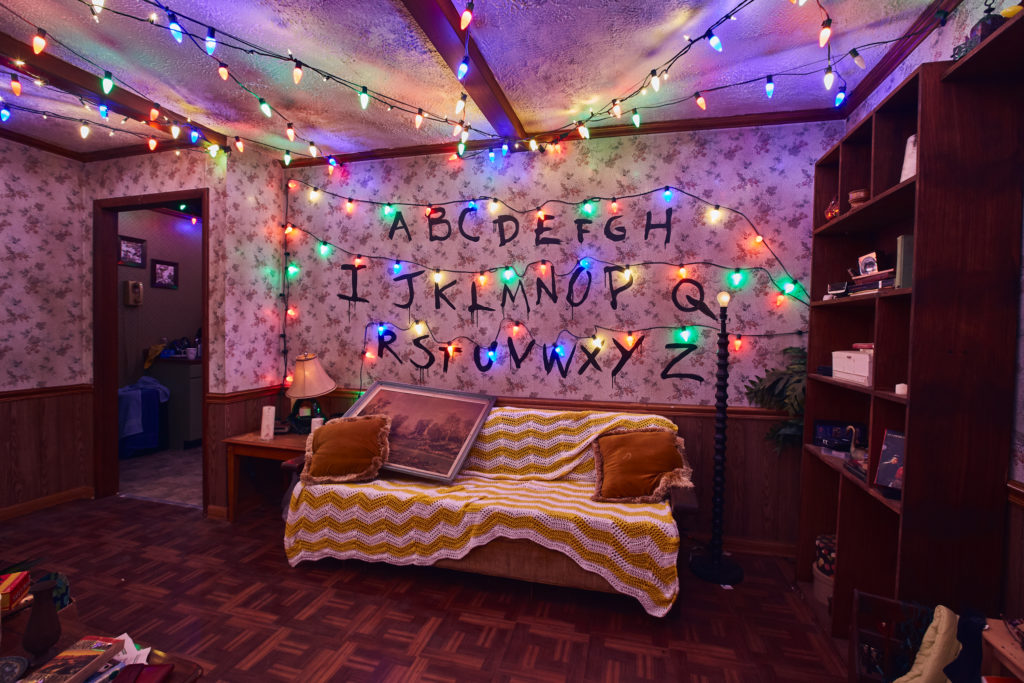 Universal rang in the most-crowded time of the year with something of an inadvertent surprise: concept art for the new Harry Potter roller coaster got published by Pottermore, J.K. Rowling's official Potter website, establishing that the new ride would take place in the Forbidden Forest and have at least a partial emphasis on the various magical creatures that populate it. The October 1 announcement came with a promise of more-solid information in the new year.
Globus Mundi followed on the 30th; this new Diagon Alley store, located in Carkitt Market, took Ollivander's third theater, which had become little-used four-and-a-half years after its initial opening, and converted it into a new retail space, with an emphasis on travel agents and traveling. (Globus Mundi is also a notable development due to its creation by Universal as opposed to Rowling directly, though the latter, of course, gave her consent and input.)
Halloween Horror Nights might have went out with a bang on November 3, but, it turns out, the mammoth annual event wasn't ready to go completely into the night just yet – an extra extra day was tacked on for November 6, with just the Stranger Things haunted house remaining open for nearly the entirety of the day; any guest who walked through Universal Studios Florida's front gates were welcome to visit Hawkins, Indiana and the Upside Down (and scarf down some of the ST-inspired food!), marking the first time that an HHN experience didn't require some sort of exclusive admission.
Another type of new experience was also rolled out in November: the Universal Orlando annual passholders lounge, which was similarly set up in Universal Studios Florida and which allowed APs the chance to relax, recharge their various electronic devices, and to try out the Arctic Coke Cooler, a device that crystalizes various Coca-Cola drinks for "even cooler, crisper, ice-cold refreshment." (The AP lounge is only a limited-time run, from November 14 to January 31, 2019.) On the heels of this turn, just three days later, the Holidays celebration kicked off, and it at least partially followed the lead established by the preceding Mardi Gras and Horror Nights by introducing an increased emphasis on food – waffles on a stick (sound familiar?) and holiday-themed alcoholic drinks were added to the menu, along with a first-ever dessert party that allowed guests the chance to nibble on some goodies while getting exclusive access to special viewing areas for both the Holiday Parade Featuring Macy's and Cinematic Celebration. The dessert party ends on December 30, while the overall event runs until January 6, 2019.
Last but certainly not least is the month of December, which saw its own mini-bevy of happenings. Not to be outdone by its on-site brethren with the new Despicable Me character breakfast, Hard Rock Hotel deployed the brand-new weekly Acoustic Brunch starting on the 2nd, offering up live acoustic performances alongside a carving station, salmon platter, and (upcharge) unlimited mimosas. In what was one of the more controversial moves of the year, Universal started charging for the larger of its two new locker sizes on the 4th – stashing your (smaller) backpack would now cost $2, with an additional $3 charged each additional half-hour after your ride was over. Yet another new Wizarding World of Harry Potter – Diagon Alley store was rolled out on the 7th – called the Owl Post, its primary function is to beautifully wrap (most of) your Harry Potter purchases and then ship them back home (it may sound limited, but it's actually quite intriguing and beguiling). And, finally, on the 9th, we got the earliest-ever announcement of the next Halloween Horror Nights dates, which, in this case, will be from Friday, September 6 through Saturday, November 2 (that's potentially 40 event nights – the longest run yet!).
–
Phew! Now that we've gone over Universal's big milestones for the year that was 2018, let's hear yours over at the OI Community. Fifty-thousand-plus vacation-planners and Universal Orlando fans will be eager to discuss them with you.
And be sure to follow Orlando Informer on Facebook, Twitter, and Instagram for the latest news and tips at Universal Orlando, Walt Disney World, and other Orlando destinations.