Welcome to our second article where we put Walt Disney World and Universal Orlando under the microscope. After discussing such topics as annual passes and dining last time, we're examining six new subjects this round – and declaring which resort (if either) does it better. We're also giving our thoughts on ways that they both could improve the guest experience.
Get caught up by reading the first outing (go ahead – I'll wait), and then let's plunge into round two.
A note about 2020
This article was written during the COVID-19 pandemic of 2020. Both Universal and Disney have had to make operational adjustments during this time. We looked at this post from a "when everything is running at full capacity again" angle but noted coronavirus-related operational adjustments that will be happening until well into 2021.
1. Family-friendly attractions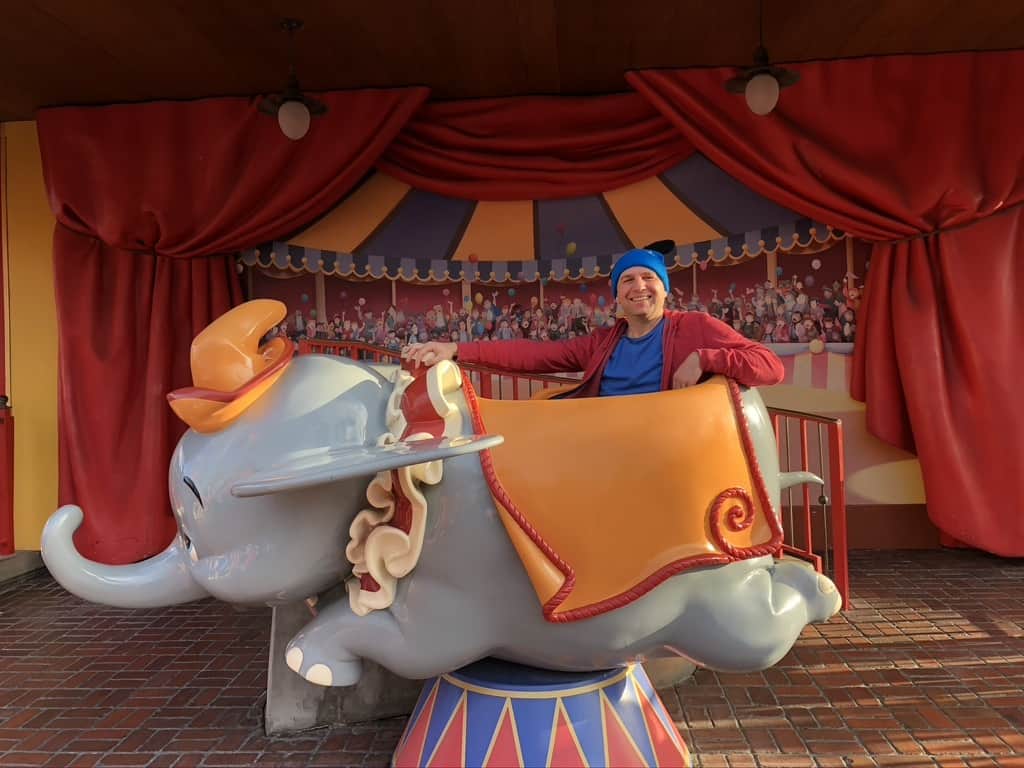 Walt Disney built Disneyland for families. That idea – attractions that everyone could enjoy – extended into Disney World a decade-and-a-half later. Universal went for thrills and teens; young children, grandparents, and even those with motion sickness or back/heart conditions can be left behind at Universal Orlando.
This carries over to both resorts' newer additions, as well. Walt Disney World's (such as Toy Story Land and Pandora – The World of Avatar) have a good mix of family-friendly and thrills. Universal's, meanwhile (The Bourne Stuntacular and Transformers : The Ride – 3D), can be too intense for young ones. But, looking to the future, the two locations are set to debut new coasters – Tron Lightcycle Power Run at Magic Kingdom and Jurassic World VelociCoaster at Islands of Adventure – that will probably leave someone in the family out.
Verdict: Disney
Disney World has way more family-friendly attractions than does Universal Orlando. That said, however, both parks seem to be steering more and more towards thrill rides. Height and health restrictions will no doubt limit enjoyment for families.
Room for improvement: Universal
There is a huge need for a Seuss Landing-equivalent area at Universal Studios Florida – Woody Woodpecker's KidZone is very limited. A theoretical land based on the works of either Illumination Entertainment or DreamWorks Animation, which would offer something for the little ones, is sorely needed. (Super Nintendo World should help when it arrives in a few years, but this will be stationed down at Epic Universe, the new theme park.)
2. Single riders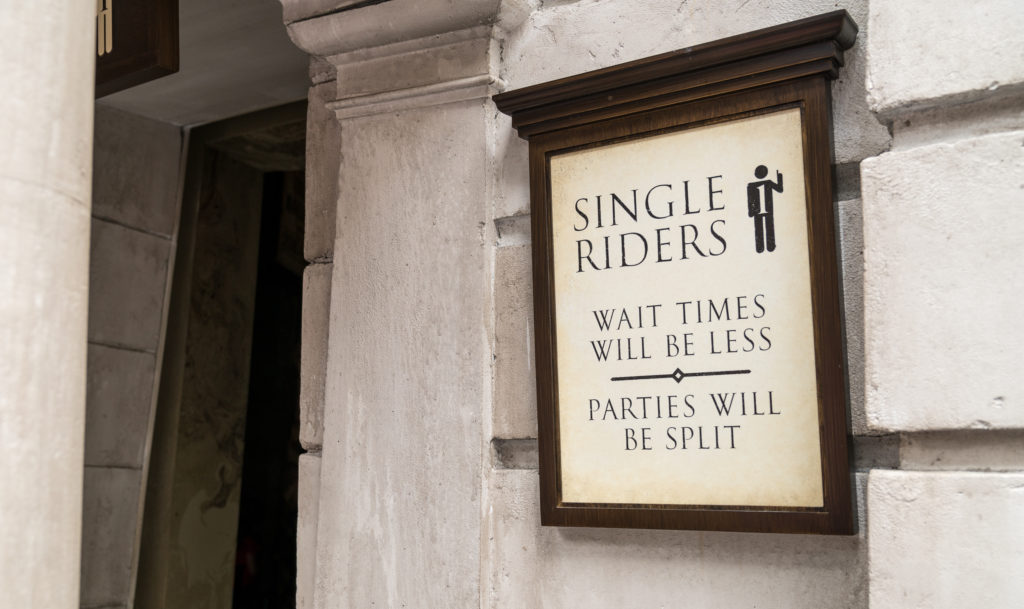 Far from a comment on your relationship status, the single-riders' line can reduce your wait time at select attractions. It's a ride-operations tactic – by filling in empty seats, cars/coasters are sent out full, shortening the line more quickly.
Disney features four attractions with single-rider options: Test Track, Rock 'n' Roller Coaster Starring Aerosmith, Millennium Falcon: Smuggler's Run, and Expedition Everest. Universal features 10 single rider-friendly experiences, including three of the rides in The Wizarding World of Harry Potter.
Verdict: Universal
If you don't mind breaking off from your party for a bit (and who doesn't?), you can save time in the single-rider line.
Room for improvement: Disney
It's not easy to reconfigure current queues to feature a single-rider's line. Ideally,  new attractions – such as Tron Lightcycle Run – will bring this option into the mix.
3. Classic attractions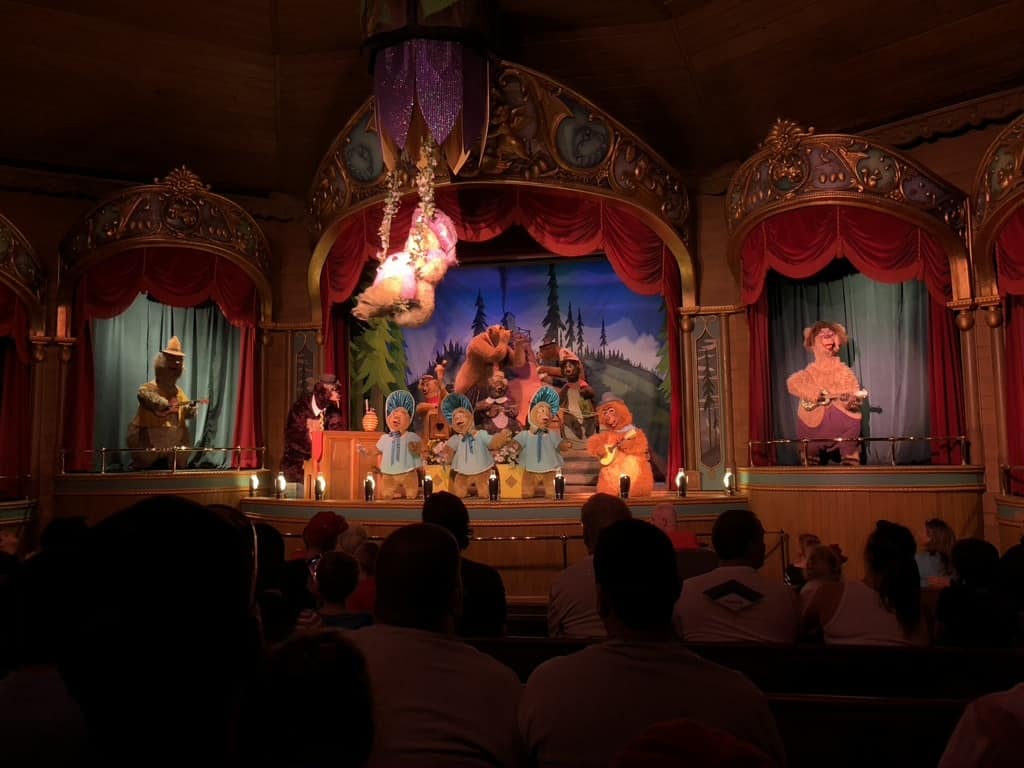 Admit it – you like It's a Small World. Beloved classics that entertain and enchant are found all over Walt Disney World. Haunted Mansion, Pirates of the Caribbean, Jungle Cruise, and Thunder Mountain are Magic Kingdom staples. Over time, attractions such as The Twilight Zone Tower of Terror, Spaceship Earth, and The American Adventure have achieved iconic status.
Universal, on the other hand, lacks nostalgic classics. Since Universal Studios Florida's opening, the company's said "hasta la vista" to such heavy hitters as Terminator 2 3D: Battle across Time, Jaws, Kongfrontation, and Twister… Ride It Out. The lone remaining legendary ride here is E.T. Adventure, and who knows how long until he phones home forever?
Verdict: Disney
They may receive tweaks and adjustments, but classic Disney attractions are here to stay.
Room for improvement: Universal
While icons may disappear, there's always the chance that the characters will return in a new form. Skull Island: Reign of Kong, for example, keeps the big ape around, years after Kongfontation took its final bow. 
4. Shows and entertainment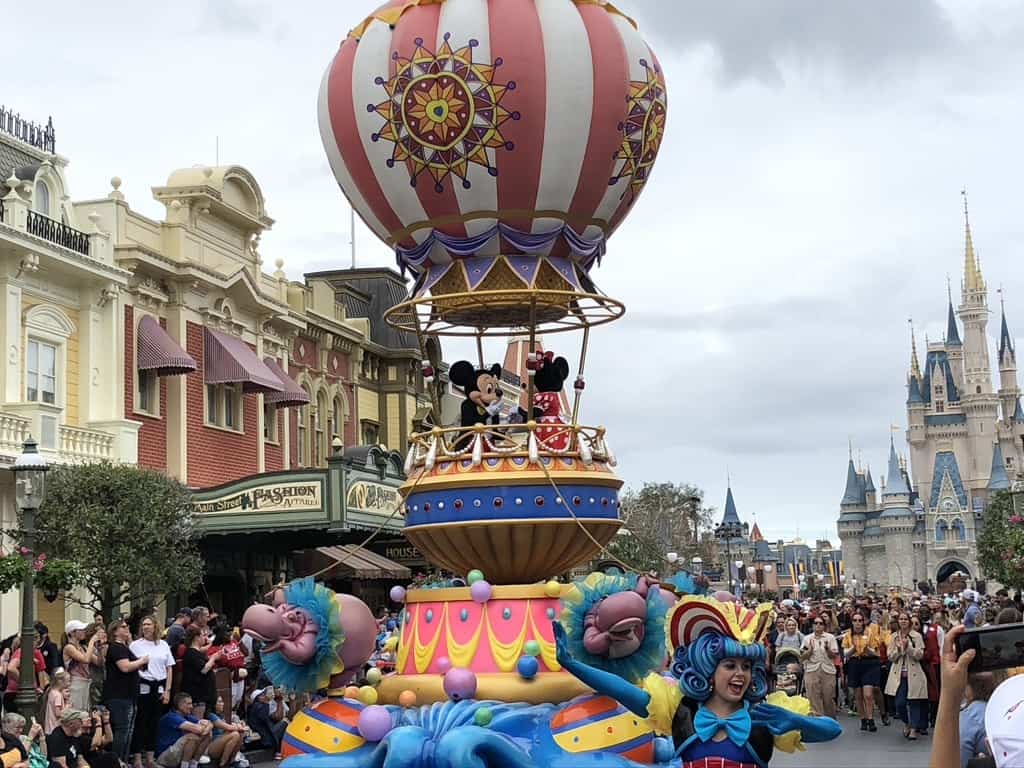 (Note: many shows, parades, and nighttime entertainment options are not running due to the impact of COVID-19.)
Live shows, parades, and nighttime spectaculars are key parts of a theme-park experience. Disney dazzles guests with shows like The Legend of the Lion King and Indiana Jones Epic Stunt Spectacular. The Festival of Fantasy parade rolls through Magic Kingdom while Happily Ever After, Fantasmic, and Star Wars: A Galactic Spectacular light up the night.
Universal Studios Florida features many shows, such as Blues Brothers and The Bourne Stuntacular. The park also has one parade and the nighttime Cinematic Celebration. Across the way at Islands of Adventure, there are smaller productions – Hogsmeade's entertainment and Oh! The Stories You'll Hear. There is no parade, but The Nighttime Lights at Hogwarts Castle is the evening show (throughout most of the year).
Verdict: Disney
With four parks full of shows and entertainment options, Disney is the clear winner.
Room for improvement: Universal
Space prevents any kind of parade from maneuvering through Islands of Adventure. Yet a night show in the lagoon seems like a no-brainer and would serve as a wonderful "kiss goodnight" that wraps up your day.  
5. Premium holiday events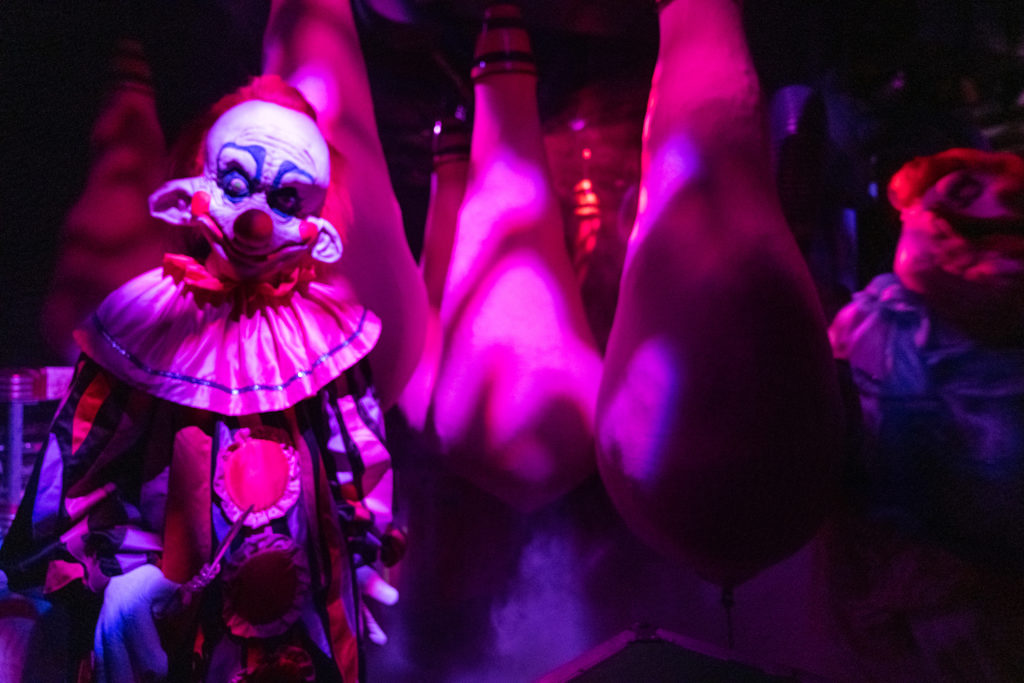 After-hours holiday events are some of the busiest – and best – times to visit the parks.
At Disney World, Mickey's Not-So-Scary Halloween Party and Mickey's Very Merry Christmas Party are big draws. These family-friendly events provide special holiday entertainment, characters, treats, and merchandise.
Universal Orlando's Halloween Horror Nights features Hollywood-level haunted houses, scare zones, and shows. HHN is the biggest and best Halloween haunt around, but it's not for everyone – especially the little ones.
Verdict: Universal
While you can't look at family-friendly versus scary as the factor, Halloween Horror Nights is what puts Universal on top – the detail, craftsmanship, costumes, scare actors, and talent on display is just world-class. Also, Horror Nights constantly changes year after year, while the Disney parties stay (mostly) the same.
6. Seasonal festivals and events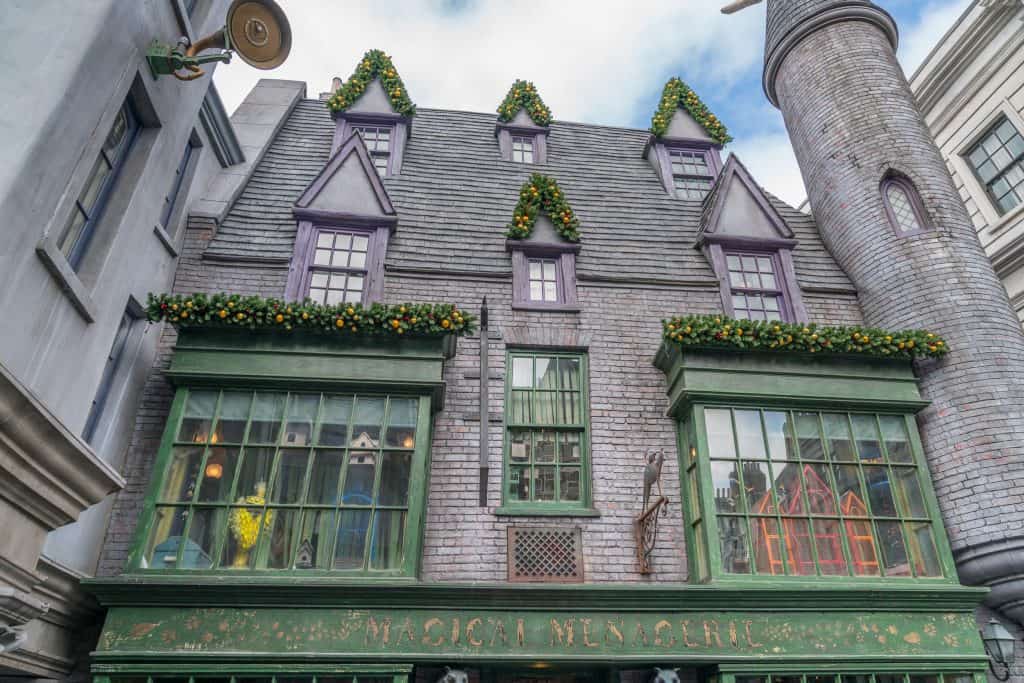 Seasonal events and festivals keep guests coming back beyond the traditional summer vacation. EPCOT is festival central, featuring International Flower & Garden, International Food & Wine, International Festival of the Arts, and International Festival of the Holidays. Universal counters with Rock the Universe, Mardi Gras, Grinchmas Who-liday Spectacular, and Christmas in The Wizarding World of Harry Potter.
Verdict: draw
The EPCOT festivals, while excellent, can feel repetitive. Universal doesn't offer as much, but the theming, detail, and festive foods that are sold are solid.
Room for improvement: Disney
Something that's not an EPCOT festival would be welcome and may tip the scales in the Mouse's favor.
---
With a final score of three to two (not including the draw, of course), Disney is the victor in round two. But when all 11 topics thus far are taken together, the two resorts currently stand tied – four and four. We'll have to see if the third and final mash-up will allow one company to pull ahead of the other.
What are your own picks? Head on over to either our Universal Community or Disney Community on Facebook to let thousands of other fans know. And then be sure to follow Orlando Informer on Facebook, Twitter, and Instagram for the latest news and tips at Universal Orlando, Walt Disney World, and other Orlando attractions.