Walt Disney World and Universal Orlando Resorts are the top theme-park destinations in Florida. While competitors, they drive one another to improve and innovate. There are similarities in the way they design and run their parks, hotels, and shops.
There are also many differences, and both resorts can improve the guest experience. That's what we're doing in these articles – we're going to compare different things about each, and declare which one (if either) does it better. We'll also give our thoughts on ways that they could upgrade these elements for their many visitors.
For this first (of three) rounds, we're going to tackle five specific areas and see who comes out on top at this early juncture.
A note about 2020
This article was written during the COVID-19 pandemic of 2020. Both Universal and Disney have had to make operational adjustments during this time. We looked at this post from a "when everything is running at full capacity again" angle but noted coronavirus-related operational adjustments that will be happening until well into 2021.
1. Queue bypass system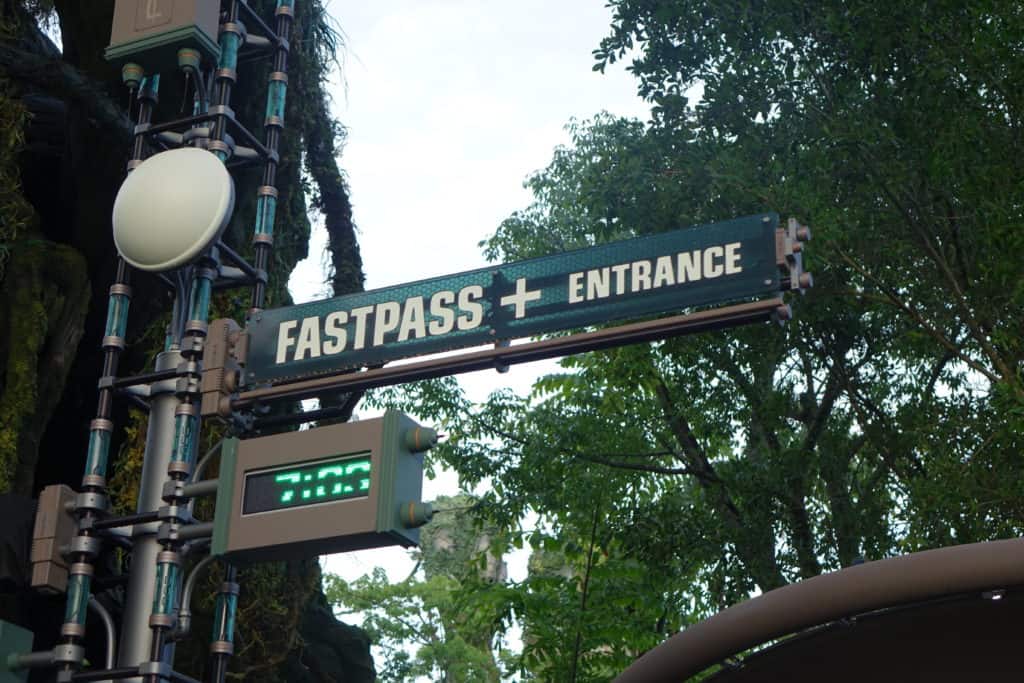 Disney World offers the free FastPass+ system (currently not in use due to COVID). There are rumors of a new system that will incorporate FP+ and Magic Bands in 2021. Universal has Virtual Lines for select attractions, as well as a paid upgrade – Express Passes. Basic Express lets you skip the regular line one time, while Express Unlimited is – surprise – unlimited at participating rides. While Disney's FastPass is free, you can get Universal's Express Passes for free if you stay at one of the resort's premier hotels.
Express access is helpful in busy times, but it's not necessary when the parks are slow. The price of Express changes day to day. Since everyone has free access to FastPass+, that can make the FP+ line longer than the Universal counterpart, which has a limit on the amount of passes sold per day.
Verdict: draw
The limited amount of Express Passes in the park can greatly reduce your wait time, but it's not very helpful on slower days. FastPass+ is free, but the amount of reservations you use is limited each day.
Room for improvement: Universal
Adding perks, discounts, or other incentives to Universal's Express on slow days would make this an extra fun value to have.
2. Annual passes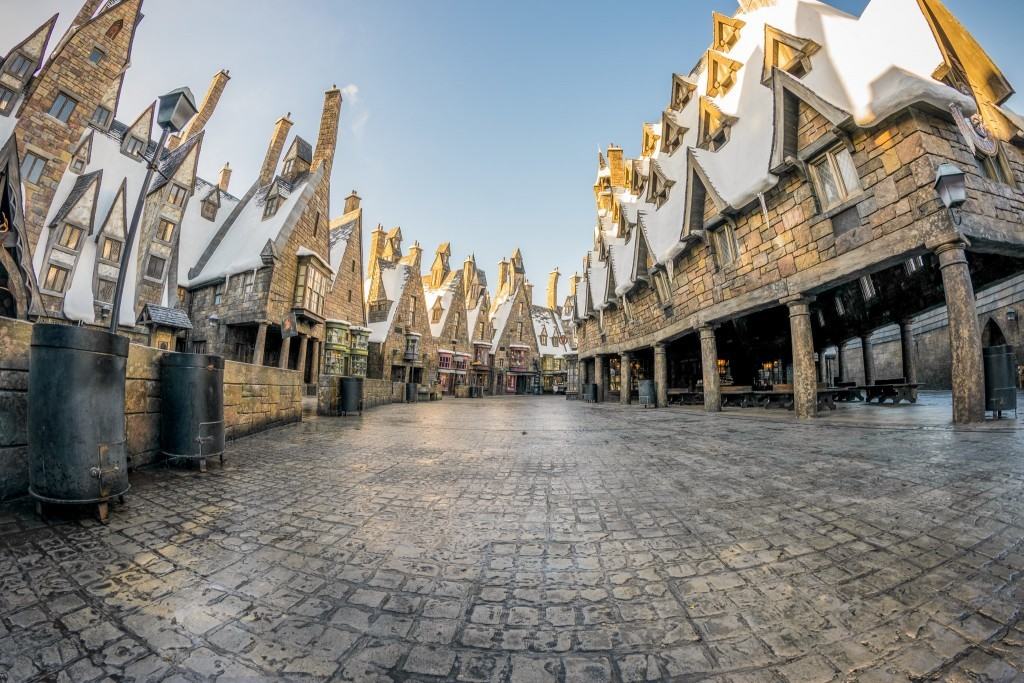 Walt Disney World has three tiers of annual passes: Platinum, Platinum Plus, and Water Parks. Each one gives you access to the parks for one year, with various blackout dates (except Platinum Plus, which has none). The passes also grant you perks; access to events; hotel, dining, and merchandise discounts; and free parking.
(Due to COVID-19, Disney is capping theme-park attendance. Guests must "reserve" a day though the Park Pass Reservation system. While there are slots set aside for annual passholders, it's possible you may not get access to a particular park on a high-attendance day. This isn't technically a blackout date, but some may think limited access with a Platinum Plus Pass is a deal breaker.)
Universal Orlando has four echelons of annual passes: Seasonal, Power, Preferred, and Premier. Each comes in a two- or three-park version, with that third park being Volcano Bay. The perks are fun – discounts on parking, dining, merchandise, and hotel stays, along with early admission to The Wizarding World of Harry Potter and, in the case of Premier, free Express access after 4:00 pm.
Verdict: Universal
With no equivalent to the Park Pass Reservation system in place, and the free Express Pass benefit, you can't beat the value of the Universal annual passes.
Room for improvement: Disney
Providing APs early entry into Star Wars: Galaxy's Edge or Pandora – The World of Avatar would be a big boost.
3. Dining program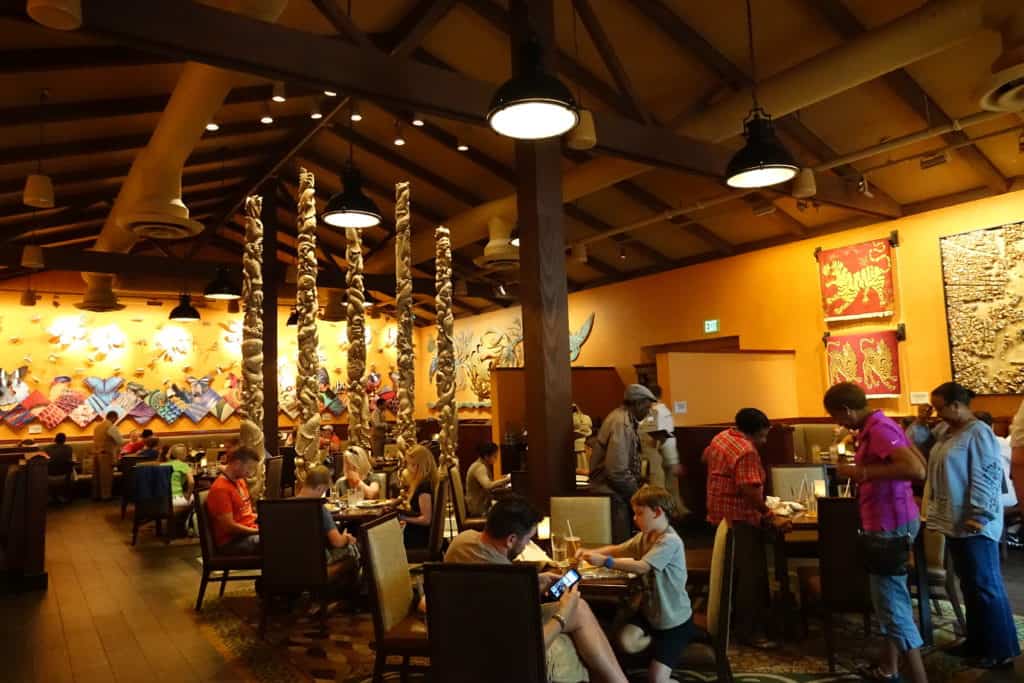 (Note: as of now, Disney is not offering its various Disney Dining Plans. They will likely return when current attendance and social-distancing guidelines are relaxed.)
The Disney Dining Plans are pre-paid dining programs. Some offer a set price for dining credits; as an example, the Quick-Service Plan allows you two quick-service meals and two snacks or non-alcoholic drinks per day. You also get a refillable mug to use at your resort.
Universal's Dining Plan – Quick Service offers one quick-service meal (with a non-alcoholic beverage), a snack, and another soft drink. There is an additional option that adds on a Coke Freestyle souvenir cup, granting you unlimited refills at select locations in the parks. The mainline Dining Plan, meanwhile, offers great flexibility, with over 100 locations, including many snack carts.
For Disney, it can be stressful to use all of your credits, and there's a lack of flexibility. If you ordered the Quick-Service Plan, you can't "upgrade" to a table-service meal. Also, you can't use the credits at every dining or outdoor vending venue.
Verdict: Universal
Universal's Dining Plan offers much more flexibility. (Be sure to look at our full article on how the cost breaks down.)
Room for improvement: Disney
Disney needs to expand the amount of locations and lower the price tag so that it's more closely aligned in value with Universal Orlando's.
4. Dining value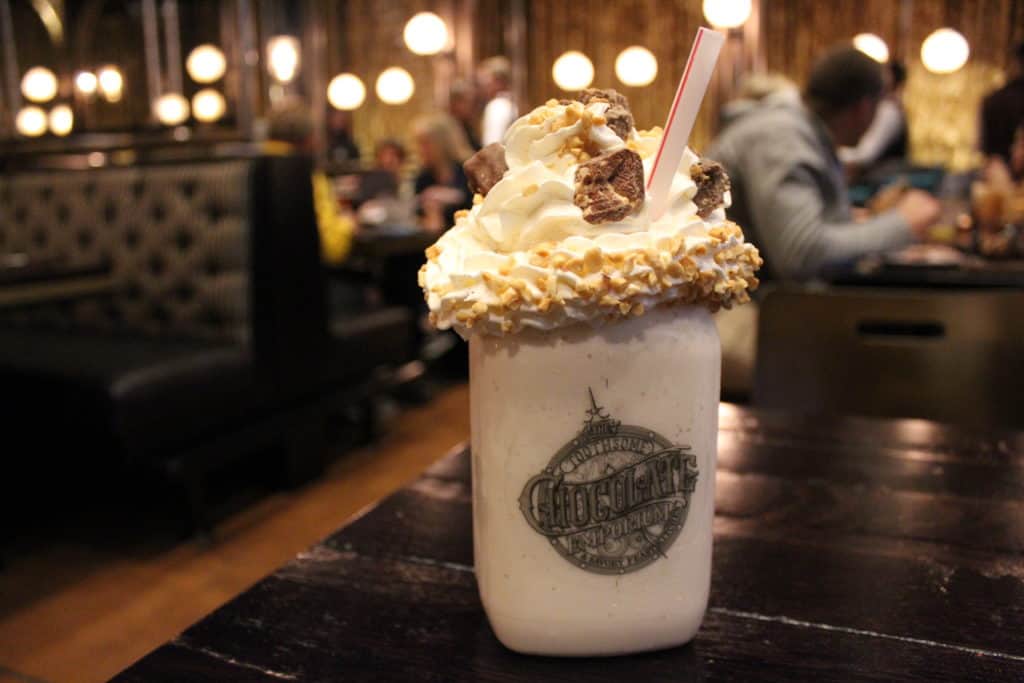 The Disney World hotels attempt to provide meals that satisfy every guest's budget. Quick-service options are priced comparatively between the resorts, with each offering more or less the same kinds of meals – sandwich, fries, salad, pizza. Portion sizes are just about the same.
Disney has far more table-service dining (with or without characters – we don't judge), but Universal's can be more affordable; you will be paying a lot more for a family of four to eat at the high-end Tiffins restaurant at Animal Kingdom than you will at Mythos in Islands of Adventure. Universal visitors can bring down their dining prices if they have some meals outside of the park. CityWalk has a wide range of price points, as does the nearby International Drive. Eating inexpensively outside of Disney theme parks is possible – but not as convenient. Disney Springs has plenty of table-service venues but way fewer quick-service or fast-casual options.
Verdict: draw
Both Universal Orlando and Walt Disney World offer plenty of options for dining value, though they may not be as convenient/tasty as you would hope.
5. Dining variety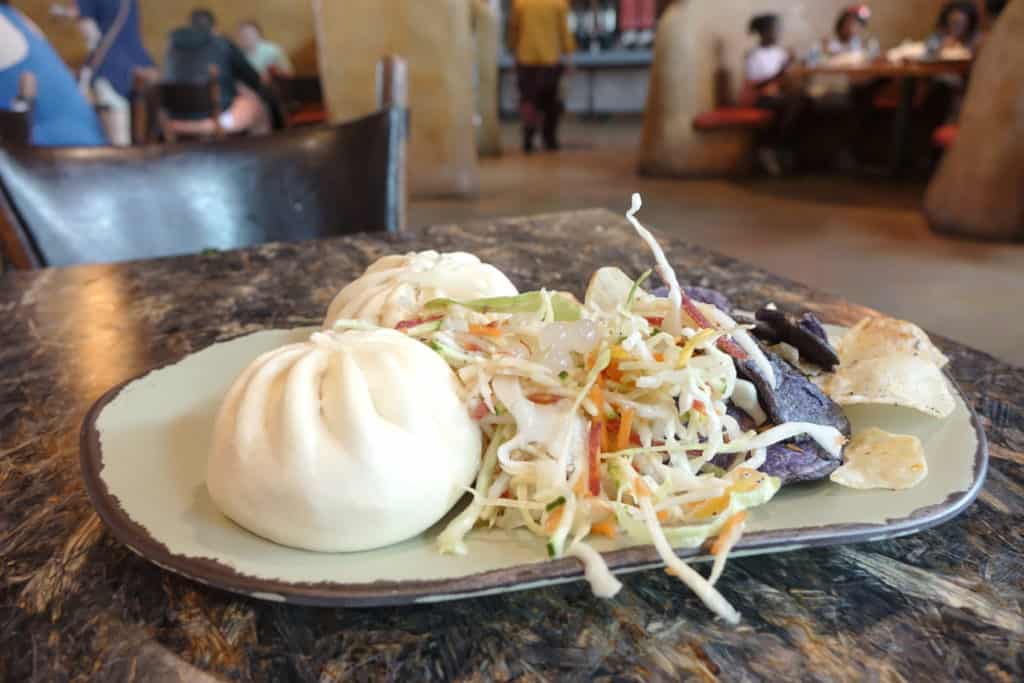 Over the years, both theme-park resorts have expanded the variety of food and flavors you can find.
Disney has upped its in-park game, with Satu'li Canteen offering unique-yet-familiar dishes. Table-service options include Tiffins, Be Our Guest, and Skipper's Canteen – each with its own kind of menu. At Disney Springs, restaurants such as Morimoto, Chef Art Smith's Homecoming, Raglan Road, and Rainforest Cafe cater to foodies and families alike.
Universal set a new standard in themed dining with The Three Broomsticks. While Mythos is an award-winning full-service eatery, the other in-park sit-down dining options are unspectacular. And CityWalk may feature many restaurants that are available in other cities – Jimmy Buffett's Margaritaville and Hard Rock Cafe, for instance – but it has ventured out into new flavors; Bigfire and The Toothsome Chocolate Emporium & Savory Feast Kitchen are bold and creative locations that revise the idea of theme-park dining.
Verdict: Disney
Whether in the park or outside of it, Disney has a wider variety of cuisine. There's also always something that is either familiar or adventurous.
Room for improvement: Universal
Finding celebrity chef-driven concepts to compete with Disney Springs can help up the ante. (Sorry, Emeril!)
---
With a final score of two to one (not including the draws, of course), Universal is now in the lead. But remember – we still have two more rounds left!
What are your own picks? Head on over to either our Universal Community or Disney Community on Facebook to let thousands of other fans know. And then be sure to follow Orlando Informer on Facebook, Twitter, and Instagram for the latest news and tips at Universal Orlando, Walt Disney World, and other Orlando attractions.