Universal Orlando has activated a new feature in their official app that allows you to reserve return time tickets for select attractions, Orlando Informer has learned.
Right now, the new feature only appears in the app for select users. In addition, it only appears as an option for Shrek 4-D.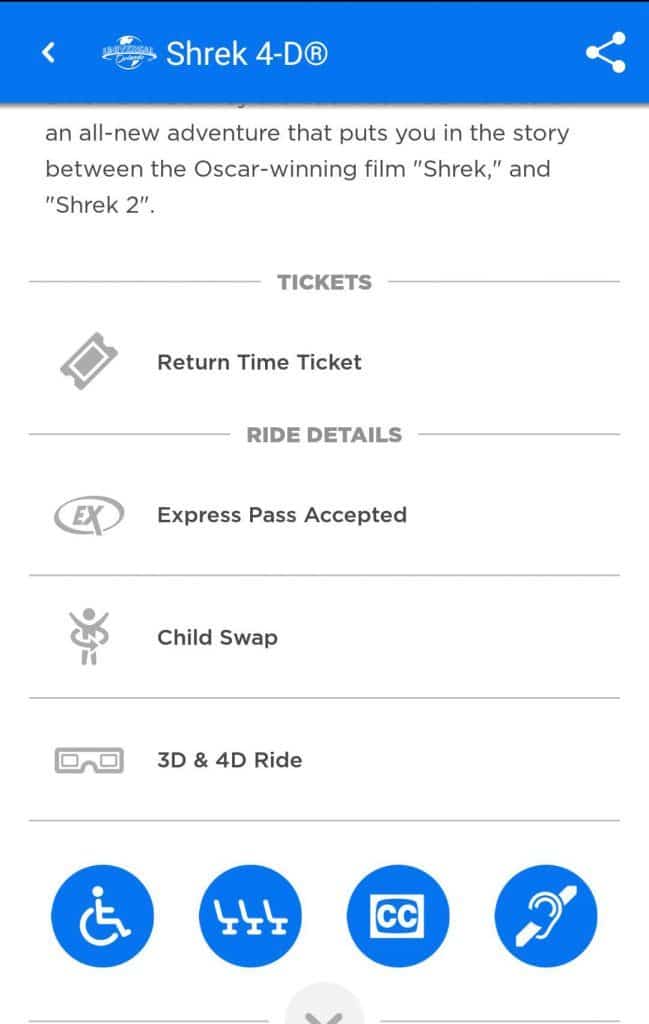 As this is being written prior to Universal Studios Florida opening, it's unclear if the test will begin today or if the feature was mistakenly activated early.
When a user taps the return time ticket button on Shrek 4-D, they are prompted to select how many people are in their party. Guests can choose up to 9 people. From there, they are asked what time works best. It's unclear if guests will use the express line when their return time arrives or if there will be a new form of entry created.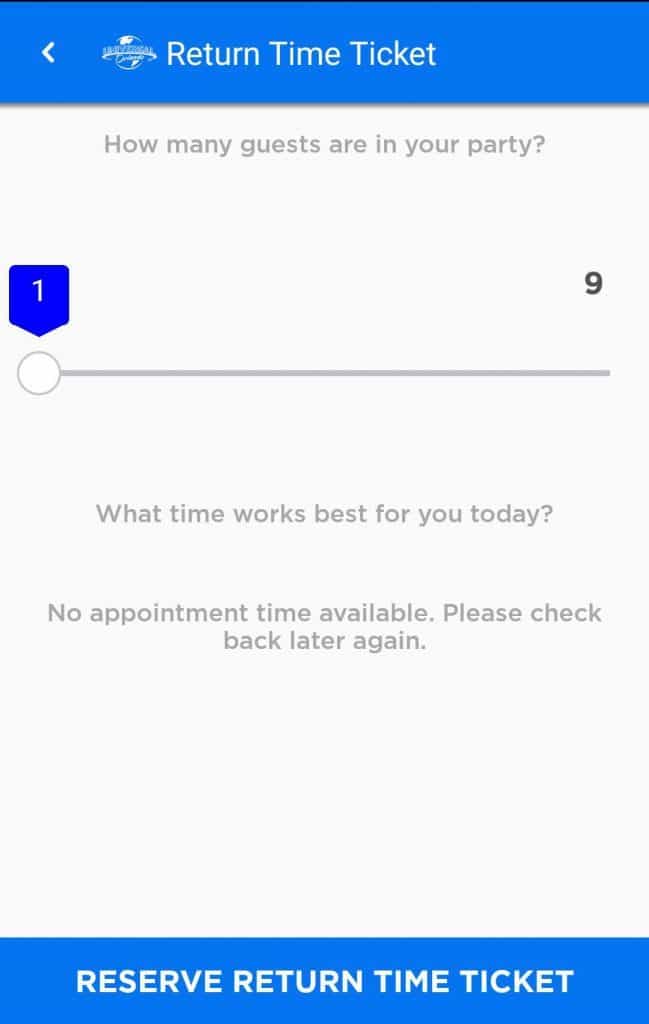 If the test is successful, it's likely the system will be introduced at other attractions. The neighbor to Shrek, Despicable Me, has a low capacity and notoriously long waits. It is towards the top of the list of attractions this system could come to.
This is a developing story, check back for updates.
Follow Orlando Informer on Twitter, Instagram, and Facebook.
Special thanks to Angelo F. and Gavin W. from our Universal Facebook Community for helping with this story.