Following an 80-day closure to the public, Universal Orlando Resort is once again open and ready to welcome back guests. It's certainly been a long few months, but, as it turns out, Universal has been putting all that time to good use by updating and improving the parks in a number of ways.
From brand-new additions to simple renovations, let's take a look at some of the improvements that guests can expect to see when they return to Universal's theme parks.
Raptor Encounter gets a new home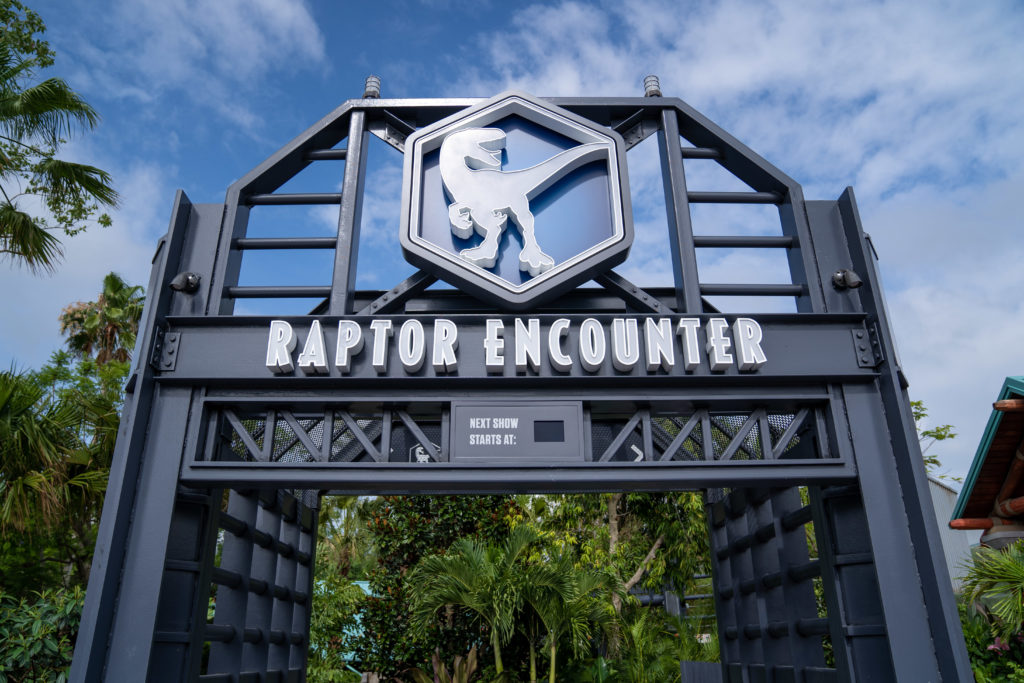 In preparation for the major additions soon to arrive in the Jurassic Park area of Islands of Adventure, Raptor Encounter has a brand-new home. You can now meet Blue the velociraptor at her paddock, located between Jurassic Park River Adventure and Pizza Predattoria. Interestingly, the theming of the new meet-and-greet aligns with the Jurassic World movies, which may suggest an increased effort to incorporate imagery and characters from the newer sub-series in Universal's land. (If you were a big fan of the old Raptor Encounter, don't worry – aside from the new location and cosmetic changes, this attraction is much the same as it was.)
On a related note, you may have also noticed increased construction work on a rapidly developing track in Jurassic Park (and out over the park's central lagoon). Be sure to keep an eye out for updates – we'll be the first to let you know as soon as Universal releases more information on this future addition!
Meet Sierra, a baby velociraptor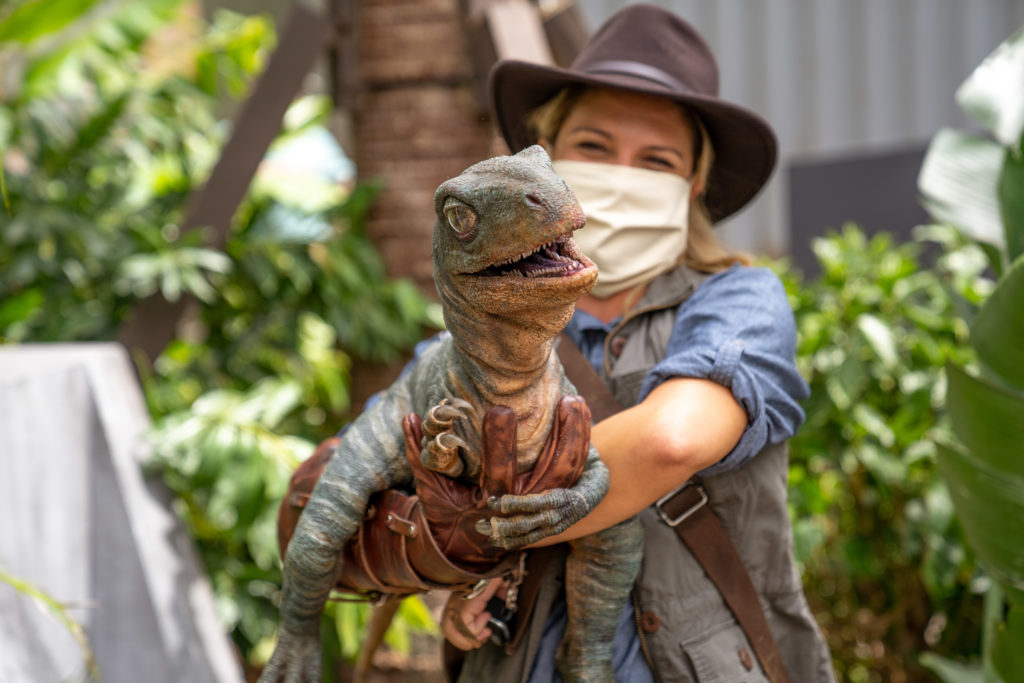 Speaking of Jurassic Park, another fantastic new addition to the area is a meet-and-greet with Sierra, a six-month-old velociraptor. Accompanied by her handler, guests can interact with her right next to Raptor Encounter. Although she's the first baby raptor to arrive at the Orlando parks, Sierra is notably similar in appearance to Tango, a baby velociraptor that debuted at Universal Studios Hollywood back in 2019.
Besides being generally adorable, the Sierra meet-and-greet is a great option for guests with small children who may not be quite ready for the intensity of the full Raptor Encounter experience. Here's hoping she sticks around for a while!
The Bourne Stuntacular prepares for action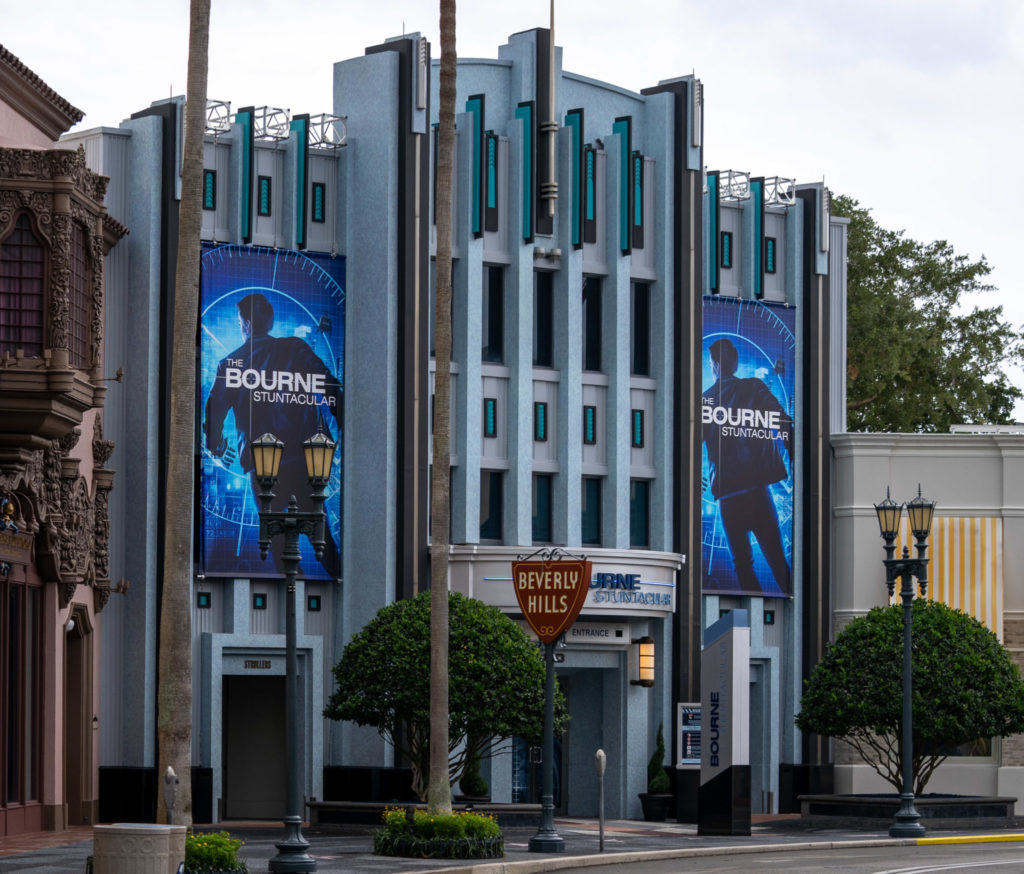 The long-awaited replacement to Terminator 2 3D: Battle across Time, The Bourne Stuntacular in Universal Studios Florida appears to be gearing up for action. An opening date has not yet been announced, but the newly added banners suggest that it's only a matter of time until guests will be invited inside to see a live show that, according to Universal, will "blur the lines between stage and cinema." Some elements of the production include performers, high-tech props, and a massive LED screen that will serve to meld together the live-action and cinematic elements. (If you need a refresher on the history of super-spy Jason Bourne, be sure to check out our in-depth breakdown.)
The mythical sea griffin of TLC gets some TLC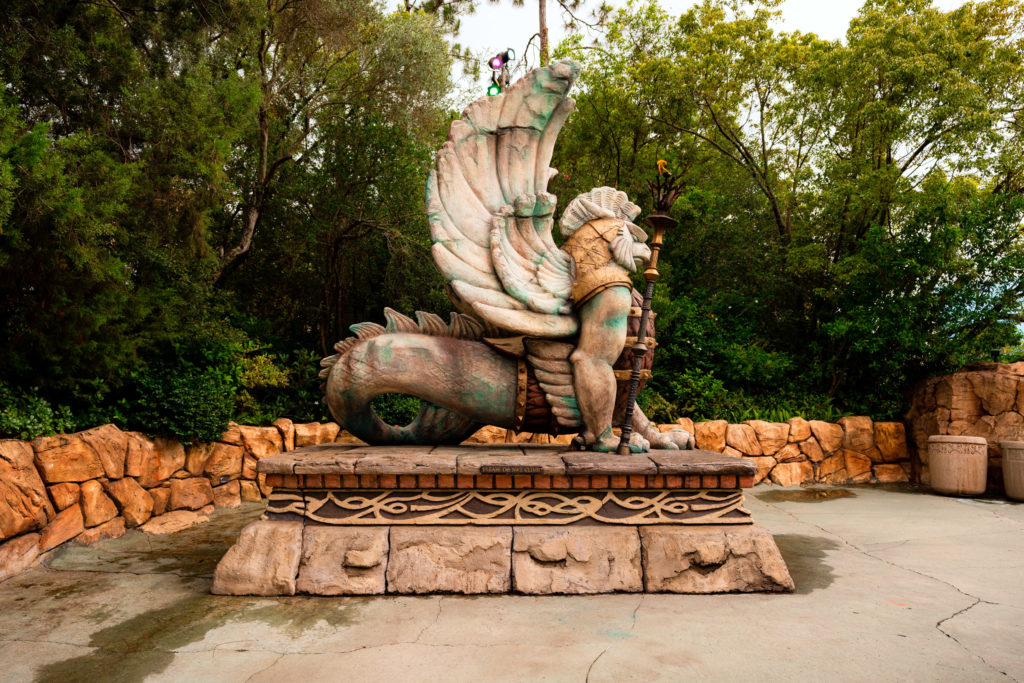 It's no secret that The Lost Continent in Islands of Adventure doesn't always get the attention it deserves, but we're happy to report that Universal at least gave one of the area's icons a little bit of love!
The mythical sea griffin that guards the entrance to the land now has a brand-new coat of paint, and it makes a huge difference. In particular, the serpentine tail now stands out much more, which puts a new emphasis on the creature's unique design (typically, griffins in mythology had the back legs and tail of a lion).
It may only be a minor change, but as one of the first things guests see when entering Lost Continent, it makes sense that the company would want the griffin to be in tip-top shape.
The Simpsons give their RV a new look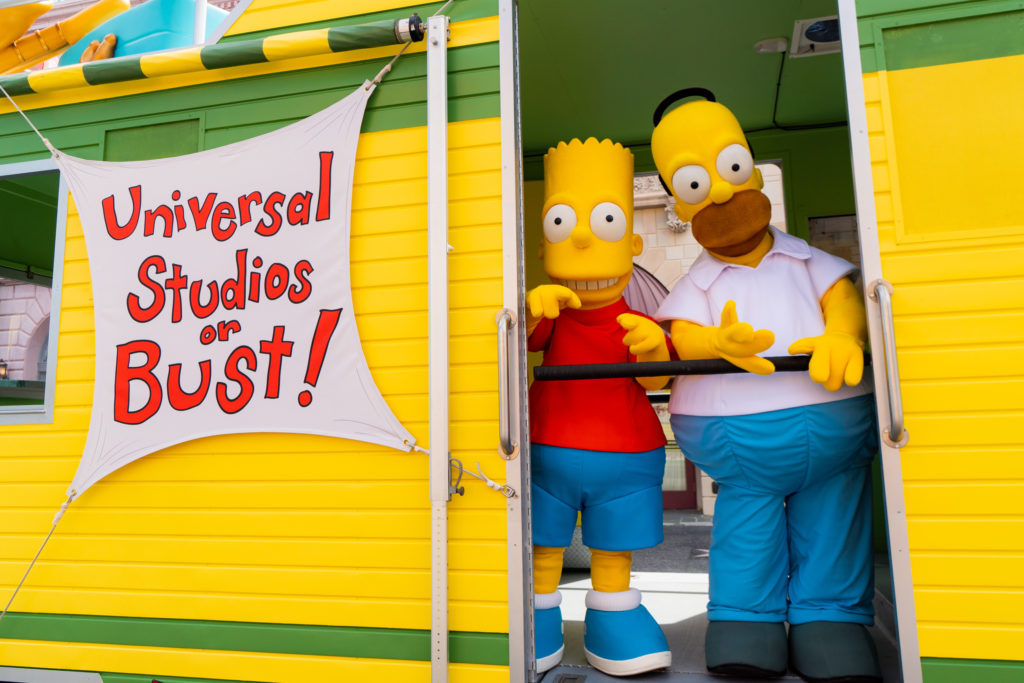 Keeping with the theme of minor changes that make a big difference, the Simpsons' RV received a fresh coat of paint, as well! The dull colors that previously covered the vehicle are now vibrant and fresh, giving off a distinctly retro vibe. Again, although this is a small update, we think it makes a big difference in keeping the parks up to snuff.
Currently, guests can interact with Bart and Homer Simpson (from a safe distance, of course) as their RV drives around the Hollywood area of Universal Studios.
New retro merchandise available for purchase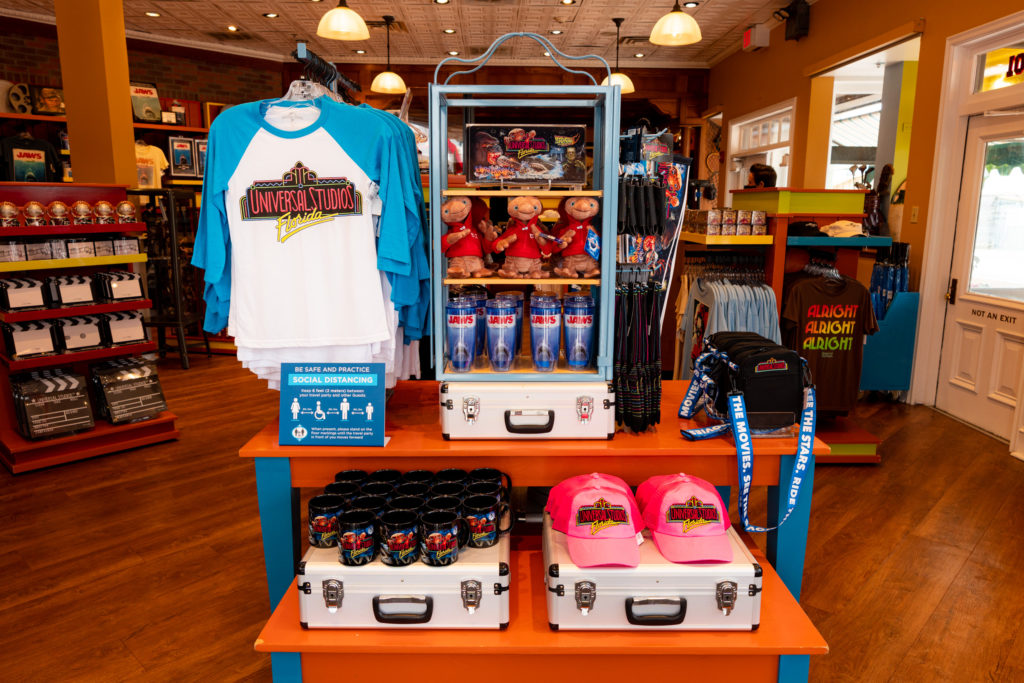 One of the most exciting developments at Universal has been the release of a new line of 30th anniversary merchandise. Many of the products feature the original Universal Studios Florida logo from 1990, while others are tributes to old attractions. Along with a wide variety of apparel, you can find mugs, cups, license plates, pennants, and coasters featuring Back to the Future: The Ride, Jaws, Kongfrontation, and Earthquake: The Big One. Universal isn't known for placing a big emphasis on its anniversaries, which makes it all the more exciting to see a line of merchandise dedicated to this big one!
–
Have you noticed anything else new or updated since returning to the parks? Let us – and 100,000+ fellow Universal fans – know in our Orlando Informer Community on Facebook!
And don't forget to follow Orlando Informer on Facebook, Twitter, and Instagram for the latest news and tips at Universal Orlando, Walt Disney World, and other Orlando experiences.