Universal Orlando is implementing seasonal pricing for one-day tickets sold at their front gate, spokesman Tom Schroder told Orlando Informer on Monday. This change increases ticket pricing at the gate during certain times of the year.
Guests purchasing their 1-day tickets at the gate will now be paying higher prices during certain times of the year. A 1-day park-to-park ticket purchased at the gate currently costs $169 for adults and $164 for children. This is a $14 (9%) increase from the previous $155 adult and $150 child ticket price. Single park 1-day tickets purchased at the gate have also increased by $14 (13%) to $119 for adults and $114 for children.
The online ticket pricing remains unchanged. Universal already offers a $20 discount when purchasing multi-day theme park admission online. This change means those who choose to purchase their 1-day tickets online will now receive a $14 discount.
This is Universal Orlando's first dabble into demand-based pricing, a trend that has been recently developing across the industry.
"We are implementing seasonal pricing for one-day tickets sold at our front gate," Schroder said in an email. "This is for tickets sold at our front gate only.  It does not affect online, advance-purchase, or multi-day tickets. Those ticket prices are unchanged and, with per-day pricing as low as $48, continue to offer our best value. "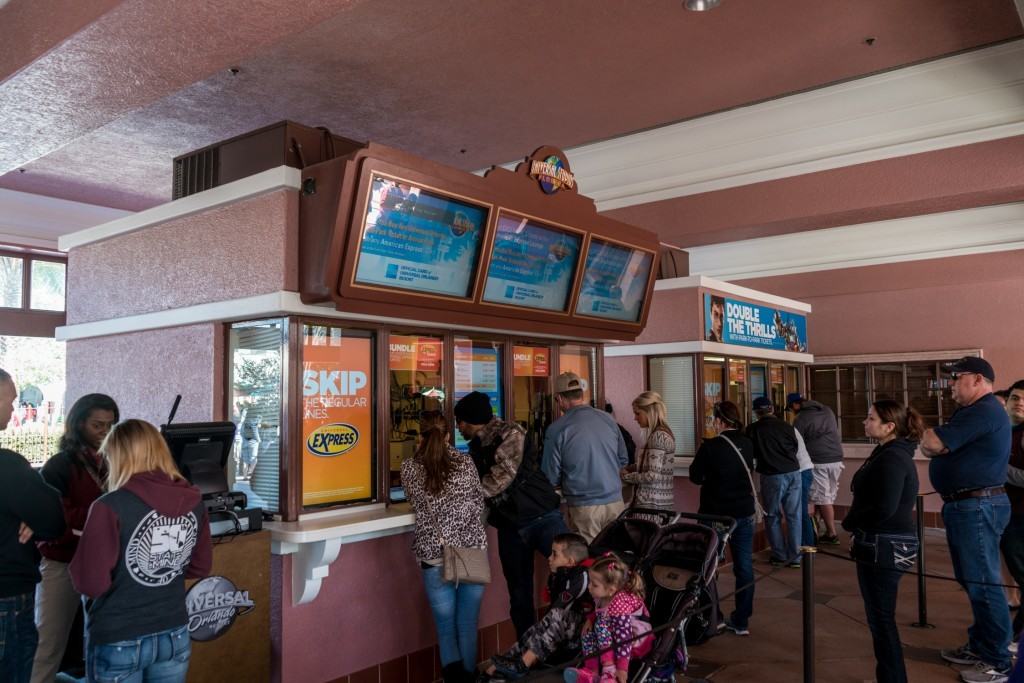 Earlier this year, Universal Studios Hollywood began varying their online ticket pricing based on the expected crowds. In February, Disney World unveiled a new demand-based ticket structure that splits the year into value, regular, and peak periods. SeaWorld was previously charging more for admission on weekends, but recently revealed to the Orlando Sentinel that their online ticket prices will now vary by season.
Industry executives, such as Disney's Chief Executive Officer Bob Iger, claim that these demand-based ticket pricing helps moderate attendance and thus create a better visitor experience.
Guests should be aware that this ticket price increase is only applicable for those purchasing their tickets at one of the gate ticket windows. A guest could simply purchase their tickets on their phone at the gate of Universal and save $14-20 with the online price. (This and more is covered in our Top 12 tips and tricks to save time and money at Universal Orlando.)