Universal Orlando is researching the possibility of adding onto or modifying their holiday offerings, they revealed in a survey Tuesday evening.
The survey, sent to various guests who had opted in, surveyed the appeal of numerous holiday offerings. The ideas ranged from returning offerings from previous years like Macy's Parade and How the Grinch Stole Christmas to brand new concepts such as a Yule Ball.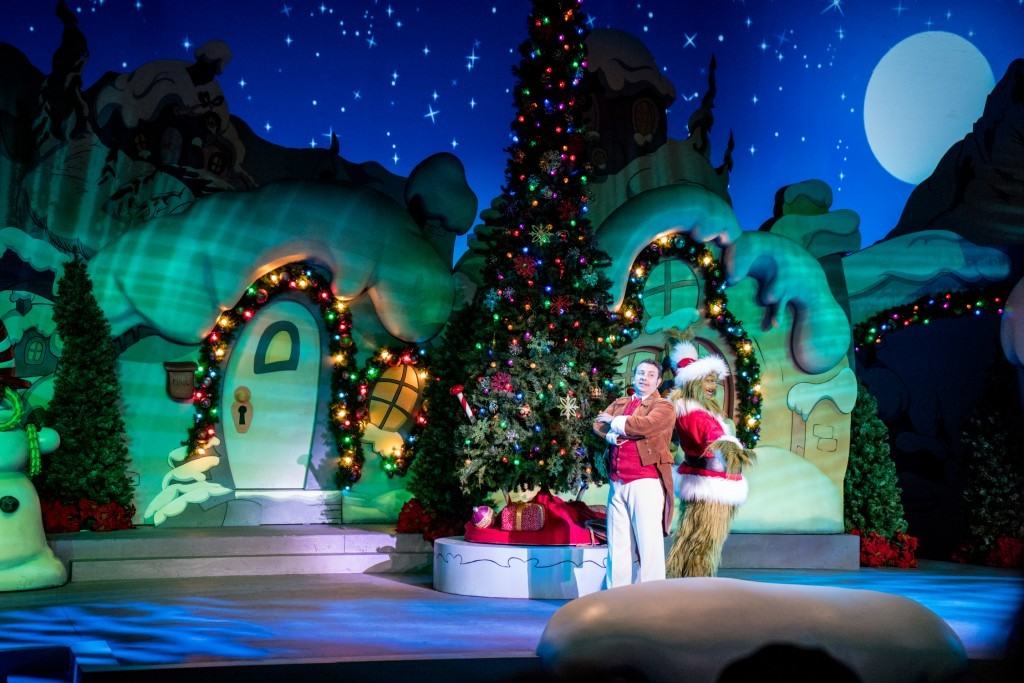 How the Grinch Stole Christmas 2015 at Universal Orlando.
Especially included were numerous concepts involving the holidays at The Wizarding World of Harry Potter, some even a specially ticketed event (e.g., Halloween Horror Nights). A large portion of the survey was devoted to the idea of a separately ticketed Wizarding World of Harry Potter Holiday Party, perhaps aiming to compete with Mickey's Very Merry Christmas Party right down the street.
The special holiday party, which the survey explains would hypothetically take place on select December nights, would include special performances, ride access, a delicious holiday treat, and non-alcoholic beverages. Pricing was a large topic when surveying about this event, with the survey asking how much is too expensive and too low.
Full list of holiday ideas surveyed:
A nighttime show at Hogwarts Castle using 3D projection, lights, and more (included with park admission).
Macy's Thanksgiving Day Parade
How the Grinch Stole Christmas
Special holiday-themed Cinematic Spectacular
Holiday party in both Hogsmeade and Diagon Alley on select nights in December, including delicious holiday treats and beverages (separately ticketed event)
Glowing nighttime parade
Mannheim Steamroller
Universal Studios Holiday parade (not Macy's)
Yule Ball and Great Dance Hall Dinner – "guests wear dress robes and dine/dance at a festive holiday Yule Ball with themed music, dancing, food and beverages" (separately ticketed event)
Immersive and festive holiday decorations at both parks
Grinch character breakfast
Special holiday performances by the Frog Choir and London Street Buskers and other holiday themed surprises in The Wizarding World of Harry Potter
While Universal surveying guests on a new idea doesn't guarantee that it will ever see the light of day, surveys often show changes park executives are considering making. Universal boasts that recent additions to the resort such as Cabana Bay, interactive experiences, the mobile app, new CityWalk venues, and guest services improvements are all directly due to consumer insights gleaned from similar surveys.