There is no better destination than Orlando to celebrate a special occasion, especially a birthday. With ten major theme parks, plenty of attractions, and hundreds of well-appointed hotels, you can easily find a perfect place to celebrate your occasion. One mother recently pulled off an unforgettable surprise birthday trip for her son. During her trip to Universal Orlando she shared pictures and updates with the Universal Community by Orlando Informer Facebook group. Her pictures, and her son's precious reaction, caught our attention. We just had to know more about her story and find out how she went about planning such a special vacation.
Since I've lived in Orlando my entire life I've never really planned a vacation here, with the exception of a few weekend getaways. It's fun for me to hear from Orlando visitors about their vacation planning journey. Lautrelle Smith took some time to share some insight with us about planning and enjoying her son's surprise birthday trip.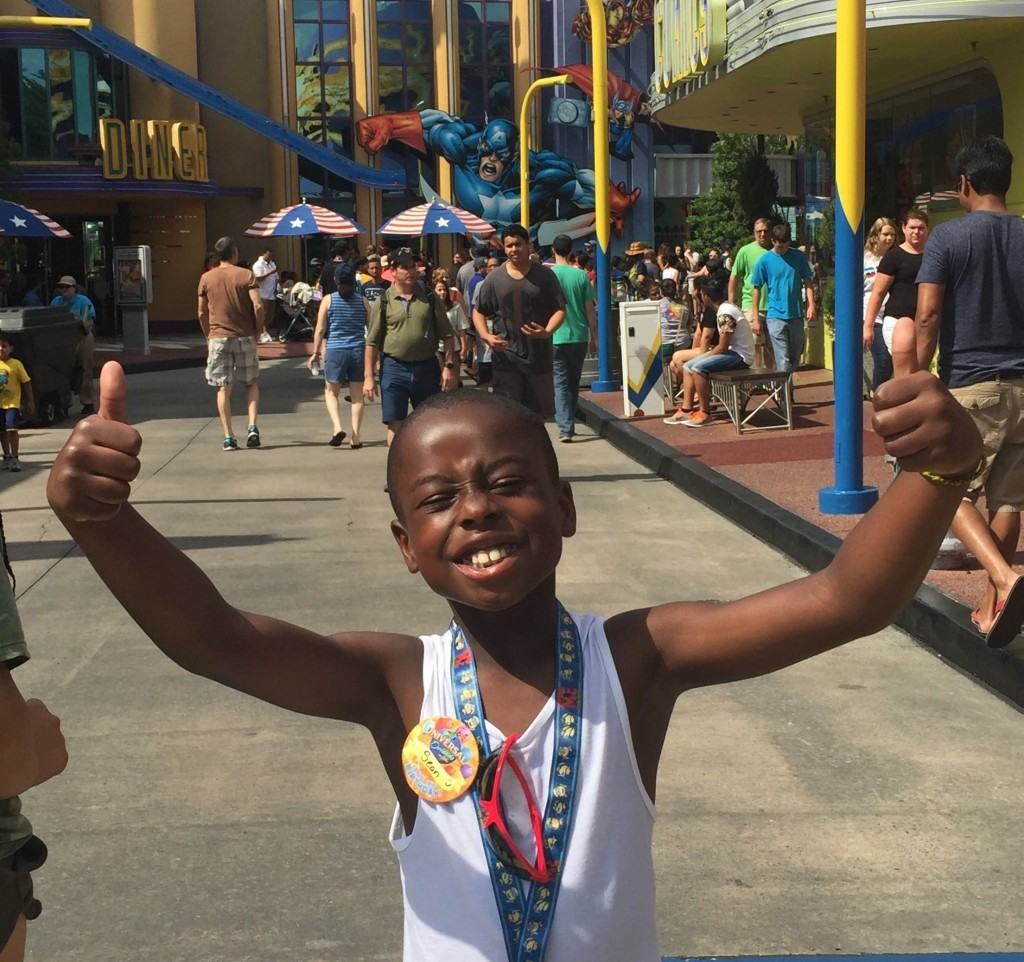 OI: Can you tell us more about how you went about planning your trip?
Lautrelle: It was my son's 10th birthday on May 12th and I wanted to do something extra special for his birthday. We love to travel when time and finances allow. He and I both love Florida and we've done Disney already, so I figured since he was turning the BIG 1-0, let's do Universal Orlando. Once I make my mind up that I'm going to do something, watch out! I start the research process to see how I can make the most of our time and money.
This entire trip was a surprise for my son. He did not find out we were going until his birthday, which was the day before we left. I made an exploding box as his big reveal.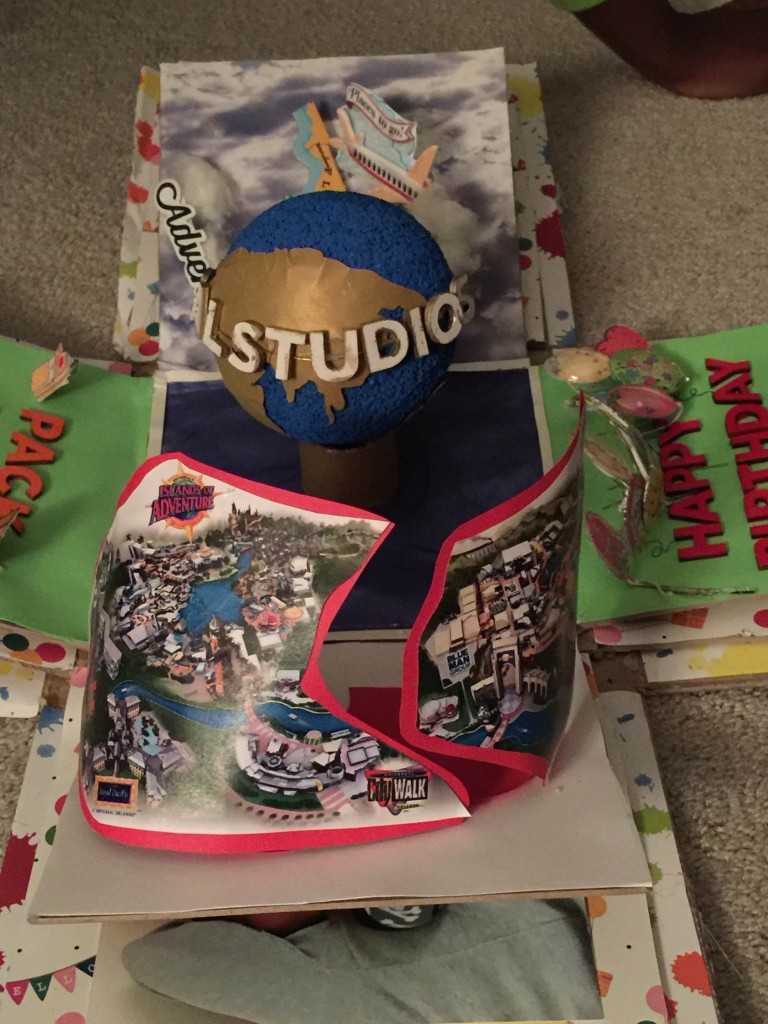 OI: Why did you choose Orlando and specifically Universal Orlando for your vacation?
Lautrelle: I chose Orlando because when we went to Disney for his 5th birthday we had such an amazing time! Not to mention the fact that we both love Florida, so I thought this would be a great destination for his birthday celebration.
I specifically chose Universal because we have never been there before and I wanted to do something a little different, especially since he's older now. I knew that a lot of the rides were geared for older kids. I knew in my heart of hearts we would have a ball there. He loves rides like I do and I figured he would be able to really enjoy them now that he's a bit older.
OI: What are some of the reasons you choose Royal Pacific for your stay?
Lautrelle: I actually didn't know much about any of the hotels on-site. I was looking at it from a standpoint of maximizing our time and money. My travel agent made me aware of the fact that the onsite hotels offered some park perks like being able to use the water taxis as well as being able to get into the parks a bit early and the built in express passes for Royal Pacific, Hard Rock Hotel, and Portofino Bay. After being given this information I picked Royal Pacific because the price was right and it looked the most inviting to me. It also had great online reviews.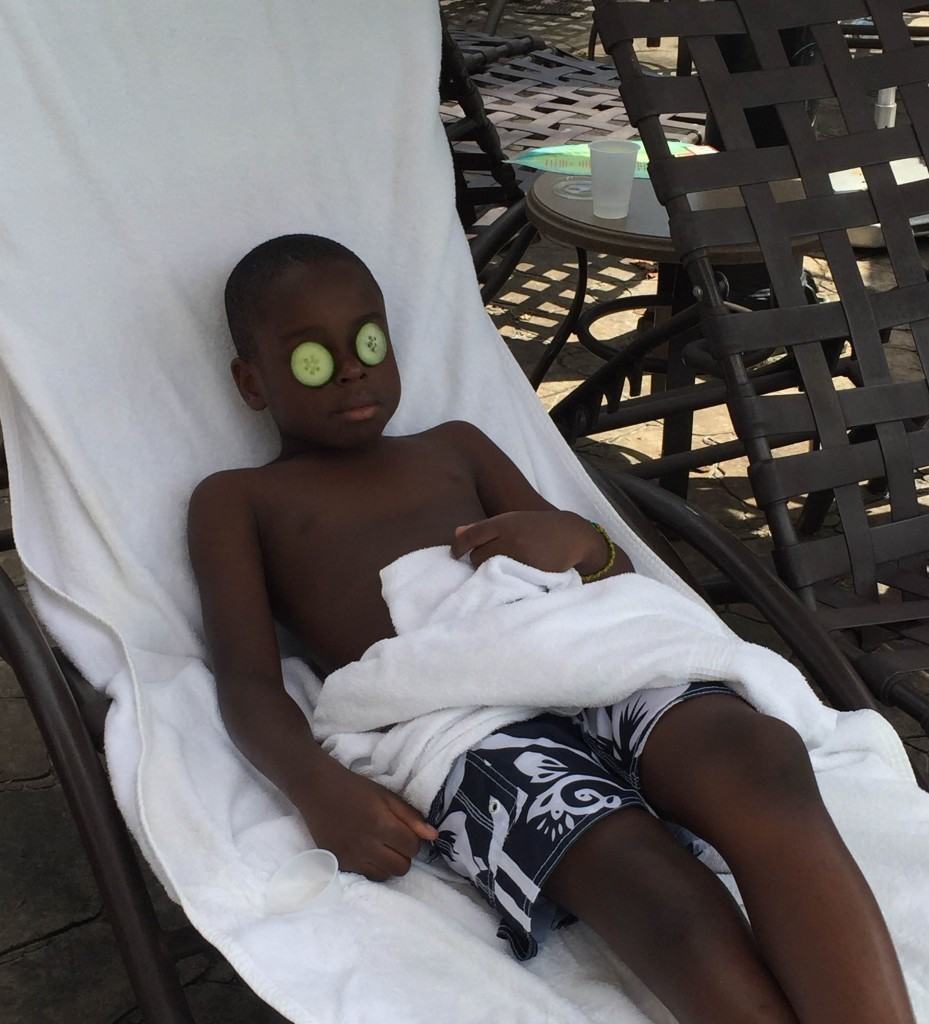 OI: What resources did you use?
Lautrelle: I used the following resources when booking our adventure:
Groupon: Airport parking ($23 for 4 days!!!)
Sweetwater Limousine: Transportation from the airport to the Royal Pacific (they were amazing!!! The prices are great and the service is phenomenal!) I found them through a Google search. Once I saw the price of an airport shuttle I decided to look into the price of using a limo for our transportation. (There's no harm in looking, right?) My son has always wanted to ride in a limo, so I decided to book one.
Etsy: For the birthday tee shirts I had made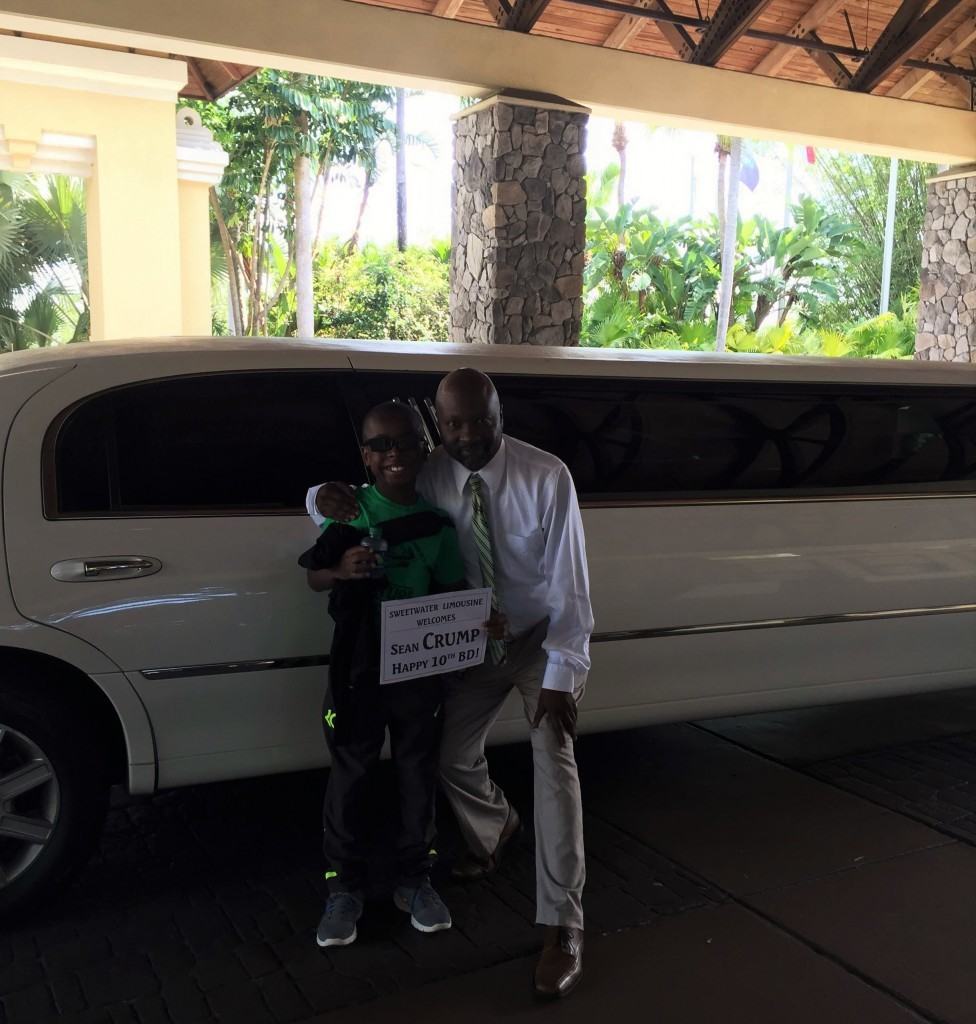 And last but not least, The Universal Community by Orlando Informer and the Orlando Informer Facebook page is an AWESOME group of people!! I found out about Orlando Informer during one of my many Google searches, just trying to plan and gather as much information as I could.
Orlando Informer popped up during my search. I selected the link and there was a wealth of information about EVERYTHING!! It was like I hit the jackpot. It was there that I found the link for the Facebook group. I requested to be added and the rest is history. I'm so glad I found you guys!
OI: What are some of your favorite moments of this trip?
Lautrelle: Some favorite moments of our trip are:
• Our entire stay at Loews Royal Pacific, hands down the best hotel I've ever stayed in. They exceeded any and all expectations I had.
• Riding Revenge of the Mummy (I think we rode that 8 times in total!)
• EVERYTHING that had to do with Harry Potter!! I had low expectations of the Butterbeer. I only wanted to try it because of the books, but it was actually pretty tasty.
• Riding the Hogwarts Express was so much fun!
• Jurassic Park was GREAT!! The River Adventure ride was so well done! We rode that a bunch of times too.
I could go on and on about this trip. Above all the things I just mentioned, spending uninterrupted quality time with my son and seeing that constant smile on his face was hands down my favorite thing!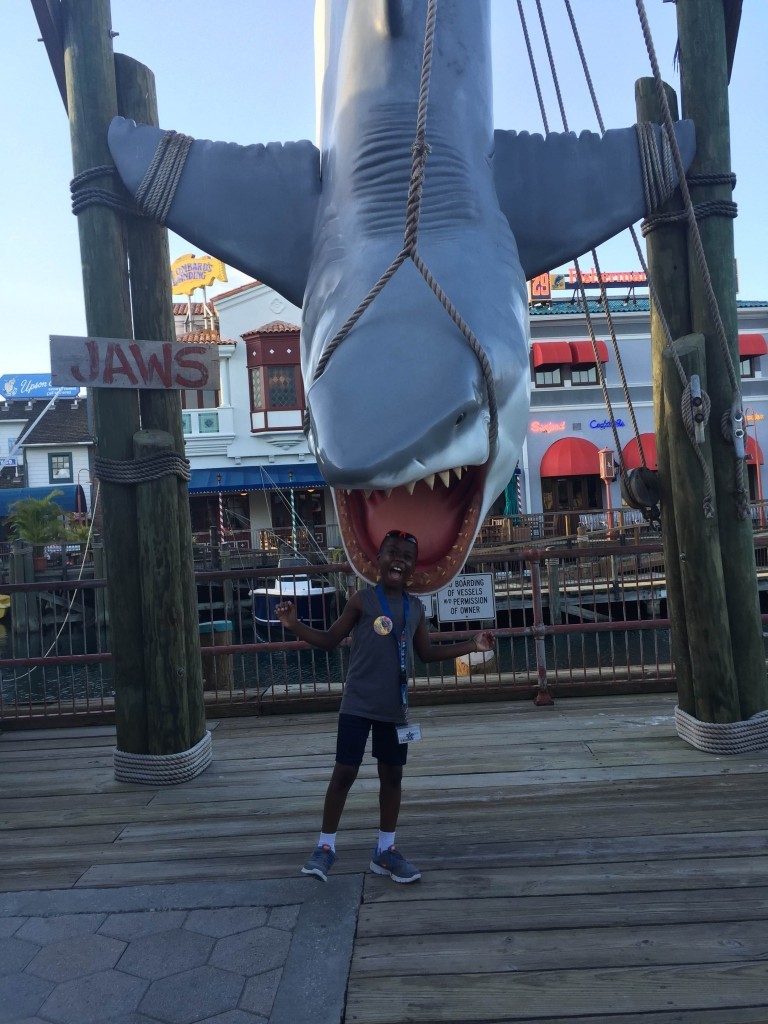 Lautrelle used a multitude of resources and eventually found Orlando Informer. As the Orlando Informer team continues to add more resources and enhance existing tools like the Crowd Calendar and Predictive Wait Times, we continue to deliver blog posts and updates to the OI Universal Center to provide a wealth of information.
Here are some additional tips to help you plan a special occasion vacation:
• Contact the hotel directly over the phone to ensure the special occasion is noted on your reservation. If you have any room location preferences be sure to discuss this with them as well. It is best to call about two weeks out.
• You can add a very special surprise to your room by contacting a florist. Walt Disney World has an incredible florist team they call Dream Makers, they can do some really great things, though the price tag reflects this. If staying at Universal this local florist is the a great choice.
• If you prefer to save a few bucks and make your own room decorations here are some creative ideas. If decorating your own room be sure to take the decorations down prior to checking out as a courtesy to the hotel staff. Also be mindful of fire and safety hazards, do not cover or block fire sprinklers, or place paper near any heat sources, that type of thing.
• Of course the simplest way to celebrate a special occasion is to stop in at Guest Services and get a button. Wear it proudly so Team Members and other guests can acknowledge your celebration!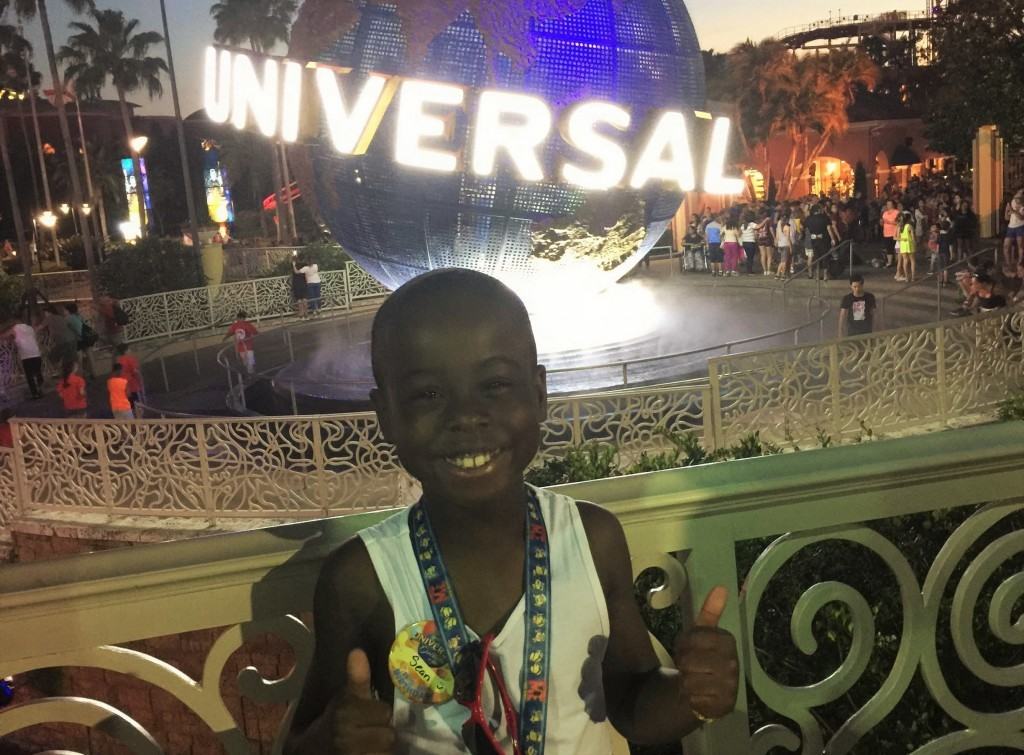 With some planning before hand, it's easy to have unforgettable special occasion vacation. A big thanks to Lautrelle for sharing her storing with us!