You can't beat the classics! Universal Monsters are returning for another year of fright and fun at Halloween Horror Nights 2023 in Universal Monsters: Unmasked. This year's tale will unfold within the Paris catacombs and feature a horde of famous foes, including The Phantom of the Opera, The Invisible Man, the Hunchback of Notre Dame, and Dr. Jekyll and Mr. Hyde.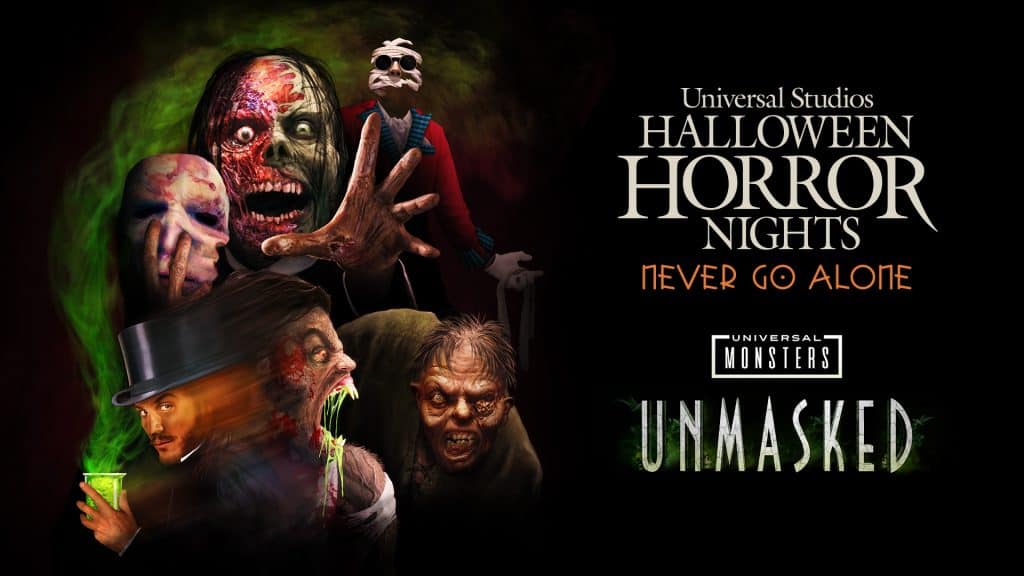 Here's how Universal describes the encounter with these dangerous adversaries:
Descend into the Paris Catacombs, where you and your squad will face a new horde of Monsters: Dr. Jekyll and Mr. Hyde, the Phantom of the Opera, the Hunchback of Notre Dame, and the Invisible Man.
The catacombs will open for Halloween Horror Nights guests to explore for the first time since 2010. Catacombs: Black Death Rising transported guests to 1500s France 500 years after a plague ravaged the city, and the infected were quarantined and sealed into the Paris underground. This tomb of the sick opened during Halloween Horror Nights: Twenty Nights of Fear, with the contaminated seeking their revenge. 
The chilling presence of the Universal Monsters at Halloween Horror Nights is a familiar sight. HHN 30's Universal Monsters: Bride of Frankenstein Lives and HHN 31's Universal Monsters: Legends Collide are among just a few of the many retellings of these rogues' stories. These houses are generally among fan favorites and have historically ranked relatively high in our yearly Halloween Horror Nights reviews.
Want to see how this house scores for you? Find out during Halloween Horror Nights 2023, running select nights from September 1 through November 4.
---
Find out everything you ever wanted to know about HHN – plus more! – in our insider's guide. And then discuss it all with 160,000+ other Universal die-hard fans in our Orlando Informer Community on Facebook. And be sure to follow Orlando Informer on TikTok, Threads, Facebook, Twitter, and Instagram for the latest news, tips, and more at Universal Orlando, Walt Disney World, and other Orlando attractions.