Go directly to Universal Parks & Resorts. Pass go, collect $200.
Orlando Informer headquarters received a special delivery this afternoon direct from Universal Orlando: Monopoly Empire.
The new take on Monopoly features the "world's top brands," including Universal Parks & Resorts, Nickelodeon, Yahoo!, Skype, Ford, Heinz, and numerous others. Empire is more fast paced than its original version, introducing more chance and surprises.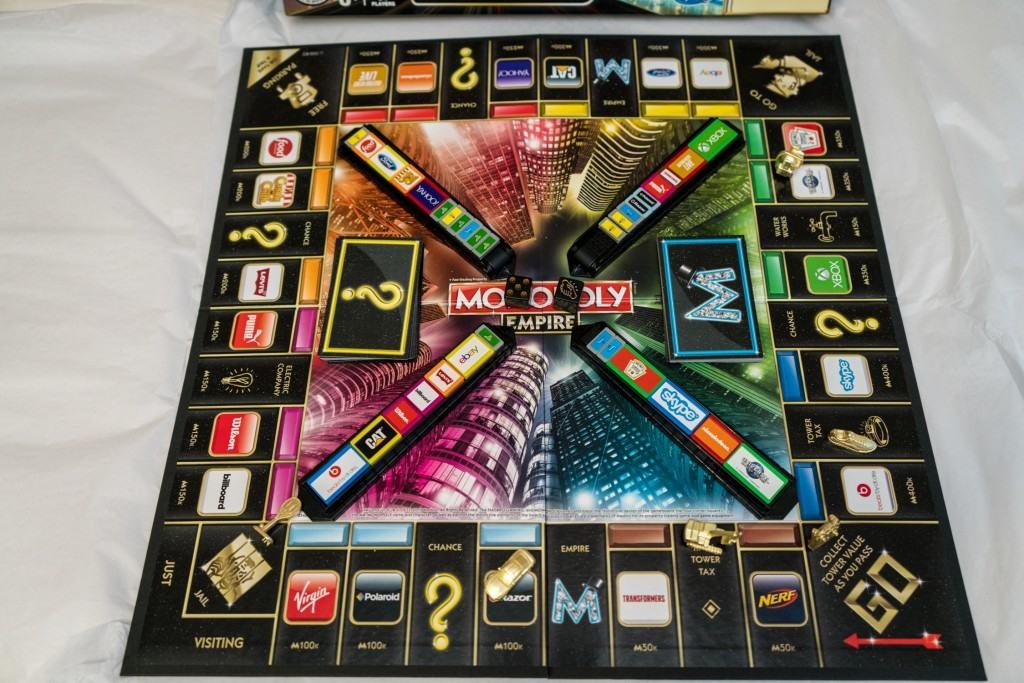 Monopoly Empire, featuring Universal Parks & Resorts
Universal Parks & Resorts is a green property on the game, replacing North Carolina Avenue. Players can purchase the property for 350 million Monopoly dollars. The property's neighbors are Heinz Ketchup and XBox. The only properties pricier than Universal are Beats by Dr. Dre and Skype, which both retail for 400 million Monopoly dollars.
The game also includes a game piece inspired by Transformers.
Monopoly Empire is available for $16.99 on Amazon Prime.
Monopoly Empire – HD Photo Gallery