Starting today, Universal is experimenting with an interesting add-on for its My Universal Photos service: you can book an hour-long "focused and fun" session with one of the company's photographers, who will take you to a specific location in Universal Studios Florida and snap as many photos of you and your party as you'd like (within that time frame, of course).
Many of the details are fluid, given the fact that this product is still new and is still in the testing stage, but – as of right now, at least – here are the details: this Personal Photographer Experience needs to be purchased at the On Location photography store that can be found at the front of the theme park; the sole photo location is within the New York backlot (in Sting Alley, the highly themed alleyway that lets out at where Transformers: The Ride – 3D sits); all pics can be previewed inside Universal Studios, but you'll still need to download them from Universal's website after the fact; and the hour-long window doesn't include the walk to and from the photography spot. We should also take a quick moment and talk about the availability of this Instagram-worthy offer, which seems to be rather tentative at this point; there is a set limit of sessions per day, which will ultimately be determined by the level of demand that Universal sees for its new item. This means that, for the time being, you can book the day-of, but this could very well change in the near future.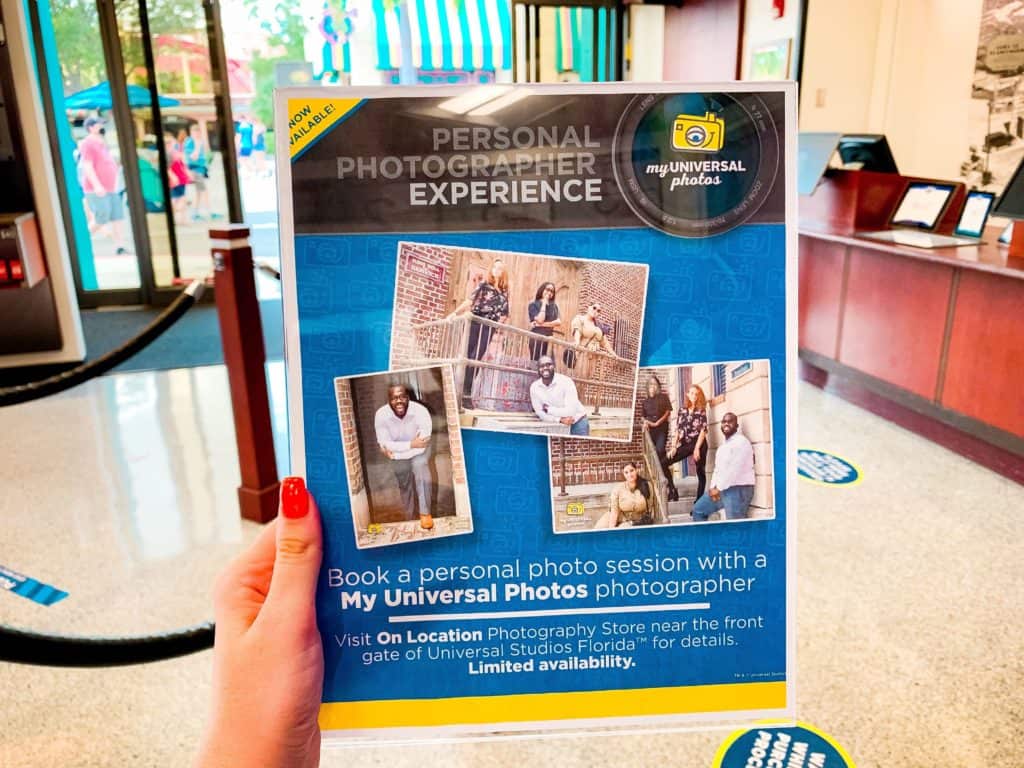 Finally, there is the matter of price. This additional experience is available in two different options: for those who purchase it from scratch, it comes bundled with a three-day My Universal Photos digital package for a price of $199.99. (Not sure just what a digital package is? Worry not – we walk you through everything My Universal Photos-related, step by step, in our insider's guide.) And for those who already have picked up a photographic package, the new service can be added on for $99.99.
The Personal Photographer Experience will be available for an as-yet-undetermined amount of time, based upon guest demand. Also be sure to double-check with team members stationed at the On Location shop for the latest terms, conditions, and requirements (we've been told, for instance, that the number of locations for these photo shoots will expand beyond just New York sometime "soon").
---
What are your experiences with My Universal Photos? Care to share any of your Personal Photographer Experience pics with us? Connect with 150,000+ other die-hard fanatics in our Orlando Informer Community on Facebook.
And be sure to follow Orlando Informer on Facebook, Twitter, and Instagram for the latest news, tips, and more at Universal Orlando, Walt Disney World, and other Orlando attractions.