On October 10, 2017, Universal revealed a surprising development: it had quietly pulled the plug on its Cinematic Spectacular: 100 Years of Movie Memories lagoon show. Well, okay – it wasn't that surprising, as the nighttime spectacular was some time past its premise, having been originally conceived (as the name might suggest) to celebrate Universal Pictures's 100th anniversary back in 2012. But the fact that guests wouldn't be able to take in one last performance, or to properly bid the attraction farewell in traditional theme-park-nerd style, did, indeed, come as a shock to many.
It's now time to turn that shock into awe: the company has today officially unveiled what will be replacing the nighttime show come this summer – and it's a doozy.
The new 19-minute-long Universal Orlando's Cinematic Celebration will, as Universal previously promised, include several of the properties that already inhabit Universal Studios Florida, whether that be as an attraction or as a walk-around, meet-'n-greet character: Despicable Me, Fast & Furious, DreamWorks Animation, E.T., and, most excitingly, Harry Potter. There are even some franchises that are being imported from the next-door Islands of Adventure, as well, including Jurassic World (well, all right – Islands is home to Jurassic Park and not World, but it's close enough that we'll let it slide, right?).
While that's certainly an impressive lineup, and while there are certain to be some iconic moments that can be mined from them, there are two intellectual properties that we should really hone in on here for a moment. Fast & Furious only landed at Universal Studios Florida this year – in the form of Fast & Furious – Supercharged, of course – but it's obvious that Universal is only too happy to leverage one of the most lucrative series in cinematic history right away (considering that a version of Supercharged has been up and running over at Universal Studios Hollywood for the past three years, this might actually be a pretty self-explanatory move).
But the real show-stopper, of course, is Harry Potter, since author JK Rowling and (cinematic) rights-holder Warner Bros. had previously been reluctant to allow the Boy Who Lived to stray from his little corner(s) of Universal Orlando Resort before; one of the scribe's most famous conditions when originally signing the contract with Universal almost exactly a decade ago was to ensure that neither Harry nor any of his magical compatriots would be involved with character breakfast appearances or parades. However, that was then, and this is now – a now that includes the wizarding world comprising a major chunk of Universal Studios Japan's new projection-mapping parade. Maybe this development, then, should be seen as more inevitable than surprising, though we're happy to take it any way we can get it.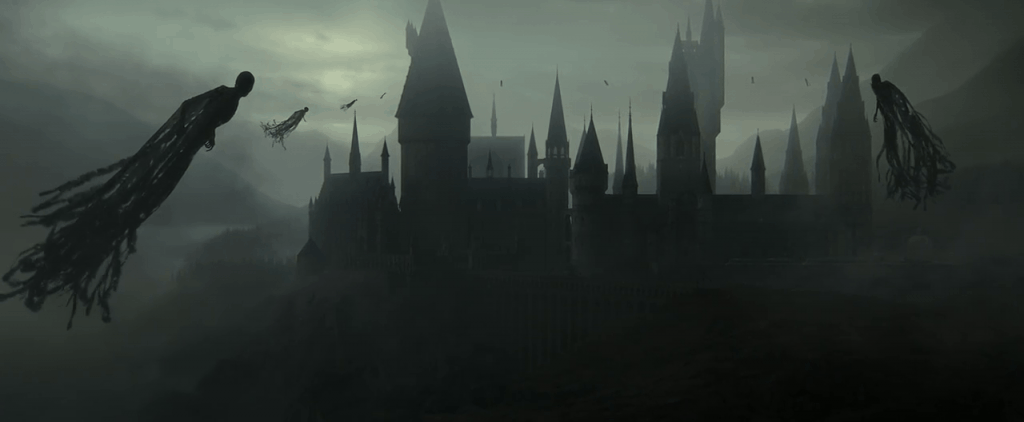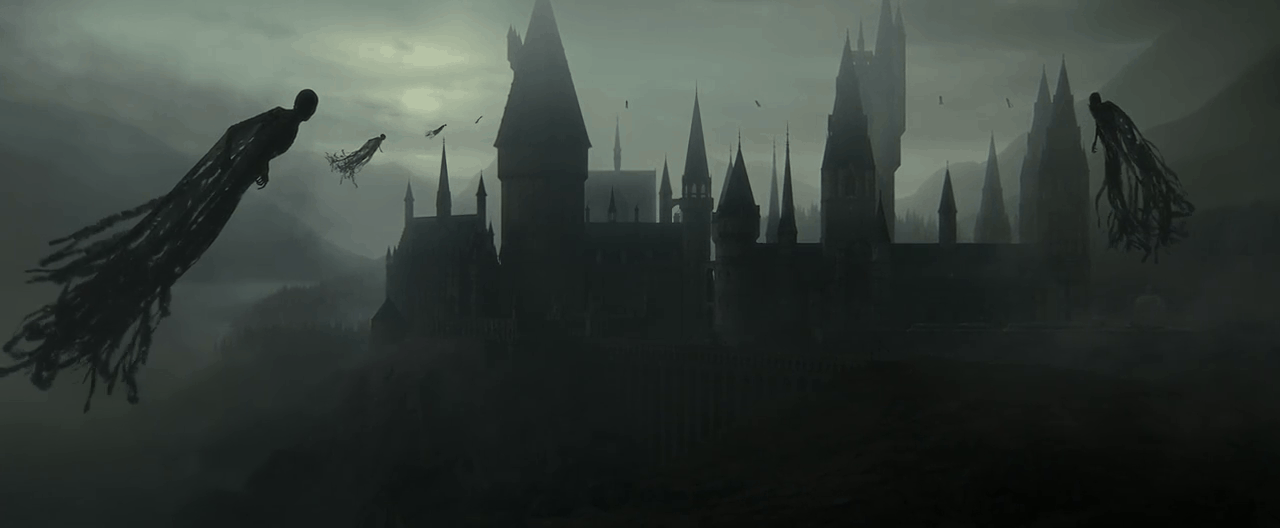 Here is how Universal itself describes all these wonderful intellectual-property appearances:
You'll witness moments from the Harry Potter series conjured to life by way of spells, ear-shattering roars from dinosaurs in Jurassic World, the adrenaline rush of speed from Fast & Furious, mischief by the Minions from Illumination's Despicable Me, and so much more…
And here is how Michael Aiello, Senior Director for Entertainment and Creative Development, described the Potter section of the show when speaking to the Orlando Sentinel, Tampa Bay Times, and The Leaky Cauldron: the two-minute-long sequence will start with a series of spell effects inundating the lagoon and its surrounding buildings, such as floating feathers for Wingardium Leviosa and flames for, of course, Incendio. Then guests will be treated to seeing the boy wizard himself flying over the water on the back of Buckbeak the hippogriff, which will be followed by the New York backlot's buildings being made to look like Hogwarts Castle (in an effect not unlike the ones seen in the Nighttime Lights at Hogwarts Castle projection-mapping show over at Islands of Adventure). Almost immediately, these crust over with ice when the Dementors descend upon the lagoon – until Harry returns to chase the foul creatures off with his stag Patronus. In the grand finale, banners of the four Hogwarts houses are triumphantly draped across the various facades.
Cinematic Celebration also looks to include several elements from the park's three previous nighttime productions, including an impressive, immersive soundtrack, over 120 "dancing" water fountains, pyrotechnics, and "panoramic" water screens. But there are also some new items, as well: the aforementioned projection-mapping on the buildings located around the lagoon in order to transform the entire waterfront "into a vivid celebration of epic movie moments and beloved characters" and a first-ever-for-Universal dedicated viewing area, which will hold approximately 6,500 guests and which will consist of a series of platforms or paths in Central Park (the area located over by the Hollywood and Woody Woodpecker's KidZone sections, meaning that spectators will look back across the water to San Francisco and, of course, New York). When combined with all those friendly, familiar faces, it already appears that this will be the best nighttime spectacular in Universal Studios Florida's 28-year history.
Now, if only there were a dining experience add-on, like Universal's Cinematic Spectacular enjoyed…
Universal Orlando's Cinematic Celebration is currently scheduled to premiere sometime this summer and will run on select nights throughout the remainder of the year.
–
Be sure to follow Orlando Informer on Facebook, Twitter, and Instagram for even more updates on everything Walt Disney World, Universal Orlando, and other Orlando experiences.