Preview this Page
Overview
A portal into the world of TRON has just opened at the Walt Disney World Resort with the arrival of TRON Lightcycle / Run. Users, it's time to boot up your system and enter the Game Grid.
Jump to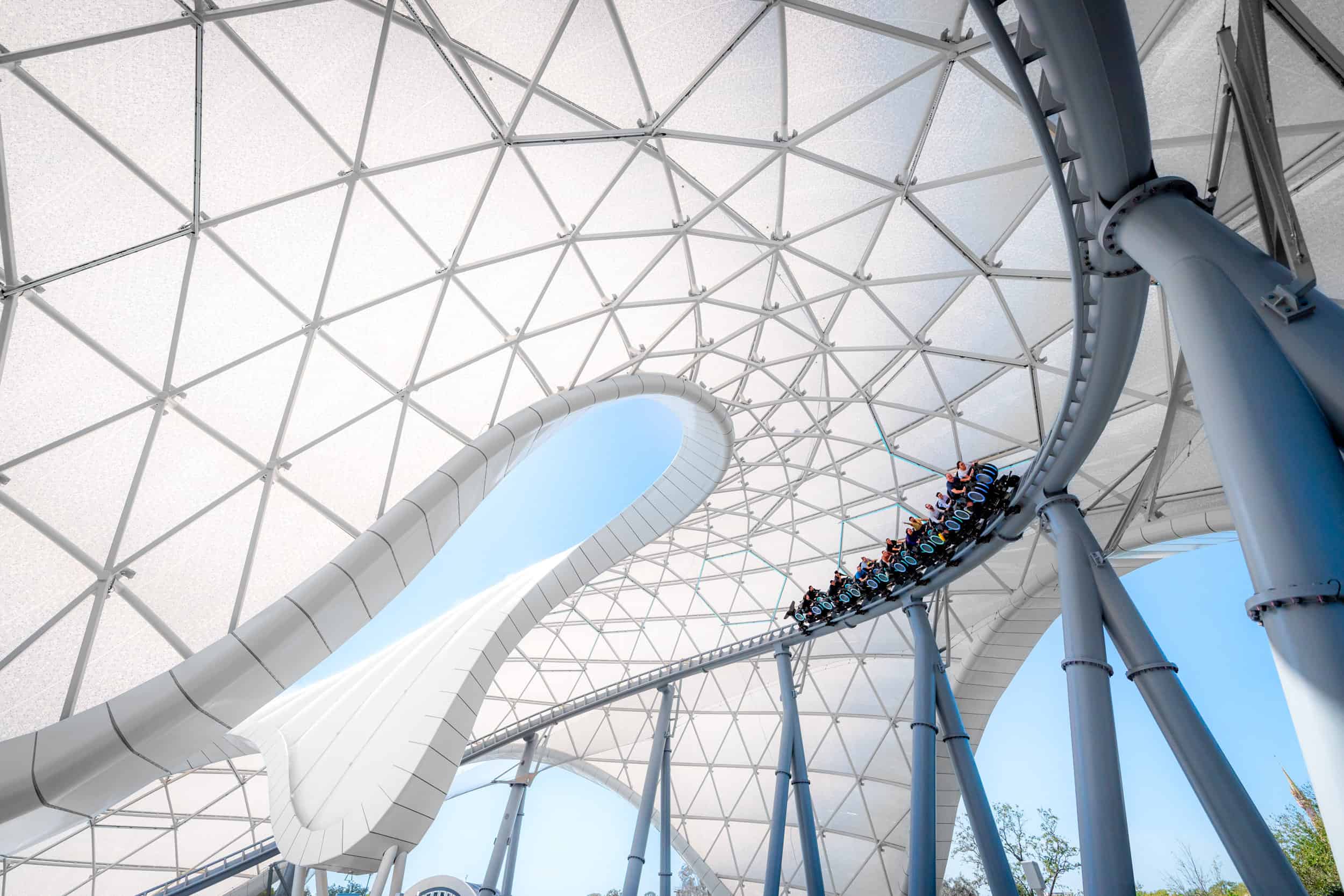 Get ready, gamers! The fastest coaster in any Disney park has just loaded into Magic Kingdom at the Walt Disney World Resort. TRON Lightcycle / Run officially opened to guests on April 4 after successful previews of the attraction to Cast Members and Annual Passholders. This ride has been long-awaited by Disney and TRON fans alike due to its history within both fandoms, and we are here to decode it all for you!
A Brief History of TRON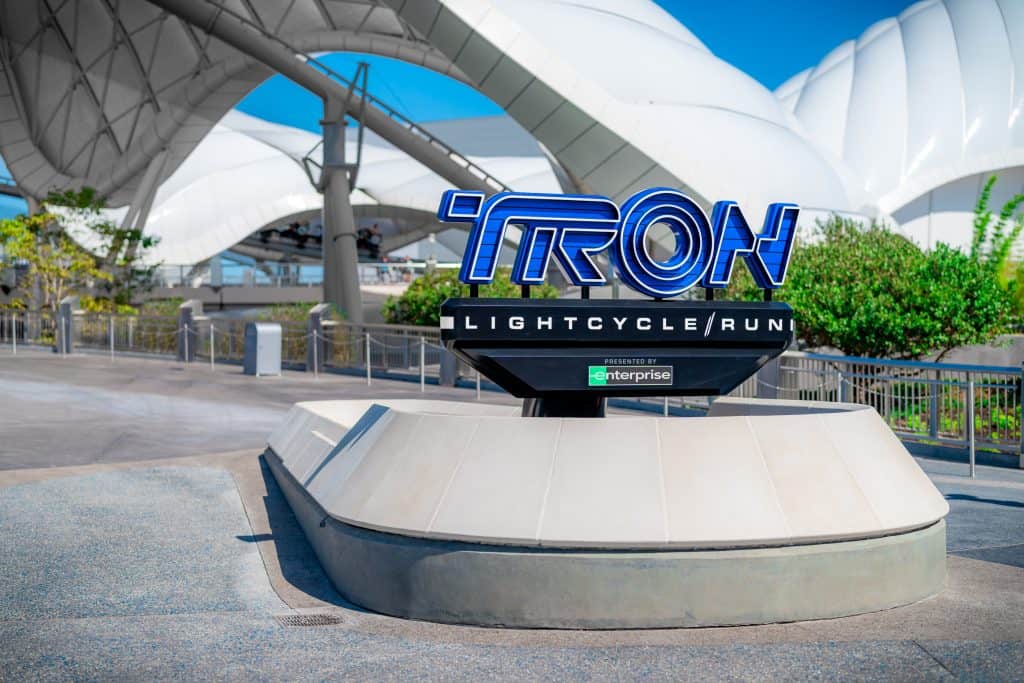 The cult-classic film, TRON, was released in 1982 and launched this beloved franchise. Since then, this story has expanded to television series, comics, books, video games, and a movie sequel, TRON: Legacy, which was released in 2010. With the continuation of Flynn's story almost three decades later, this fanship has been shared across generations. A third film, currently titled TRON: Ares, is in the works and will continue to add to the storyline of this digital world.
Guests were first able to enter The Grid in 2016 with TRON Lightcycle Power Run, one of Shanghai Disneyland's opening day attractions. A year later, it was announced that a similar version of this experience would be offered in the future at the Walt Disney World Resort. Guests have patiently anticipated this cyber thrill, with the COVID-19 pandemic extending the construction timeline and pushing back the opening.
After its download, TRON Lightcycle / Run is here to delight and excite users visiting Magic Kingdom Park!
TRON Lightcycle / Run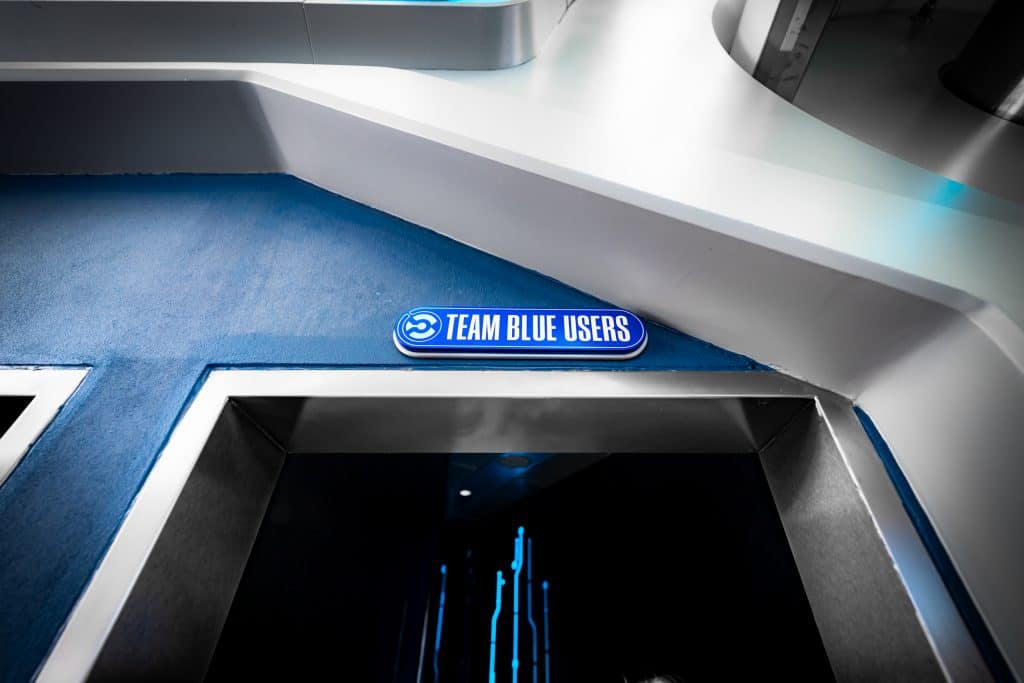 In its stateside iteration, guests are digitized to join Team Blue in a race against Team Orange. Users will hop onto a lightcycle in an attempt to secure Team Blue's victory by passing through eight Energy Gates.
Walt Disney World Resort has favored virtual queues with its newest attractions, and TRON Lightcycle / Run is no different. There will not be a standby line, but guests will have two opportunities to gain access to the virtual line. At 7:00 AM, guests can utilize the My Disney Experience app from anywhere to register for the virtual queue but must have a reservation for Magic Kingdom. Access will open again at 1:00 PM, but guests must join from inside Magic Kingdom park.
It's also helpful to know that Lightning Lane will be available for purchase on a limited, first-come-first-served basis.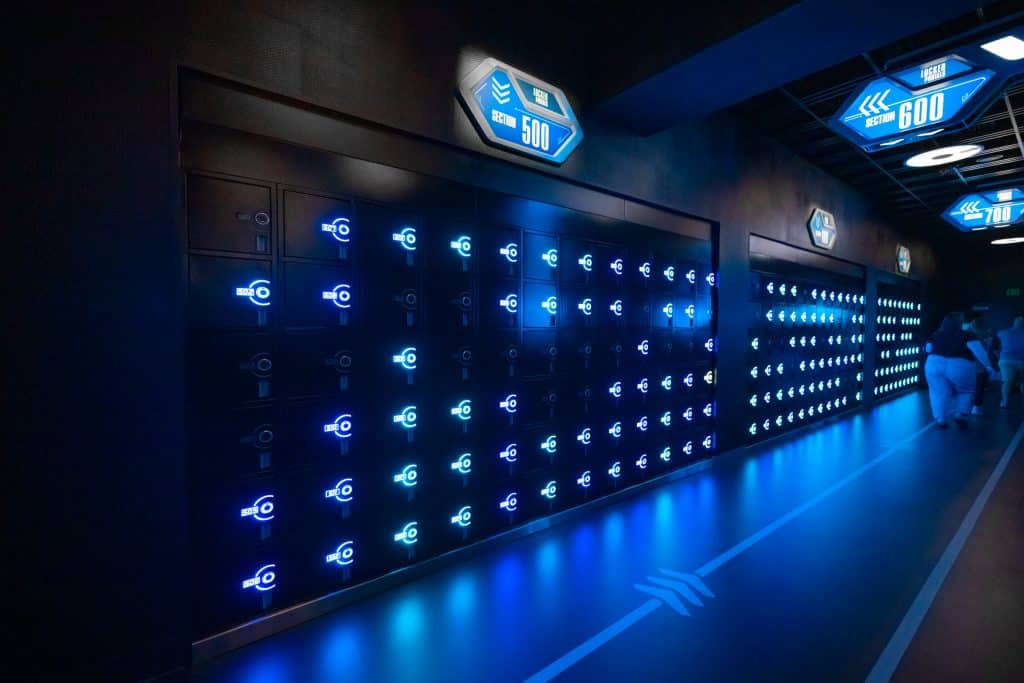 Due to this digital realm's intense nature, guests are required to store their belongings inside lockers before boarding their lightcycle. The lockers are complimentary and accessed via park ticket or MagicBand. This double-sided storage has guests place their personal items inside during the queue process and pick them up upon exiting, removing the possibility of congestion. That's what they call progress!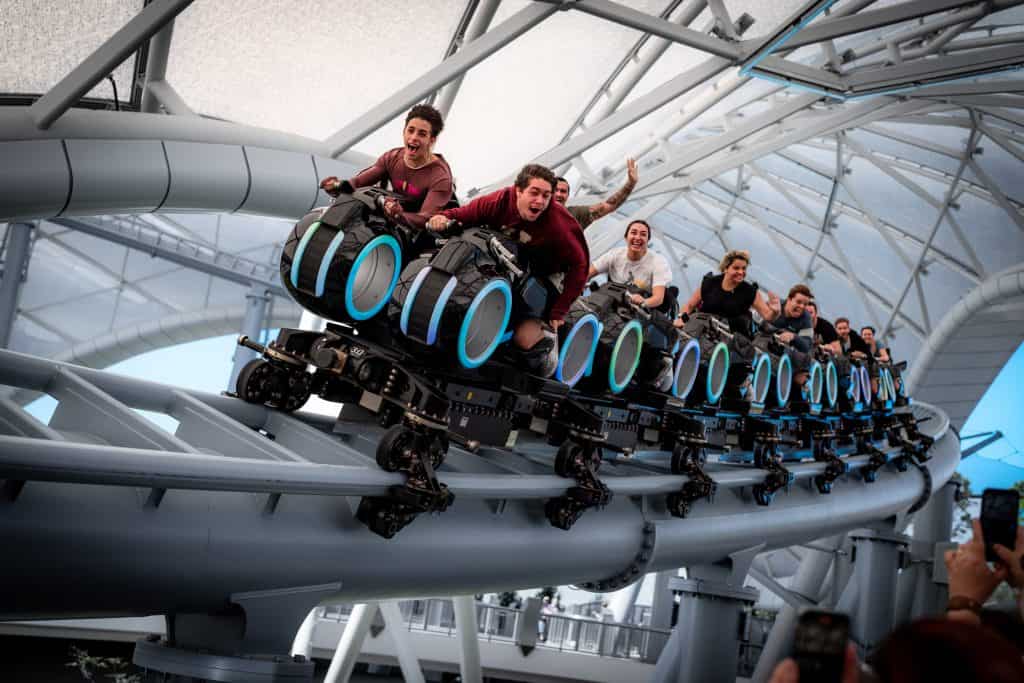 The Lightcycle itself has a unique design. Imagine leaning forward as you ride a bike, and you'll find the same sensation as sitting on the ride vehicle for TRON Lightcycle / Run. A back restraint will securely hold you in your position once you are in place and push the handlebars forward. A test seat is available close to the attraction's entrance to give guests the opportunity to determine their comfort in this position. A traditional coaster bench seat is available as a separate option.
While we won't divulge all the details of the attraction, as we don't want to spoil it for you, this ride involves launches and drops while taking you through a cool outdoor element (which is even more breathtaking at night). But trust us, this is a game you'll want to restart again and again.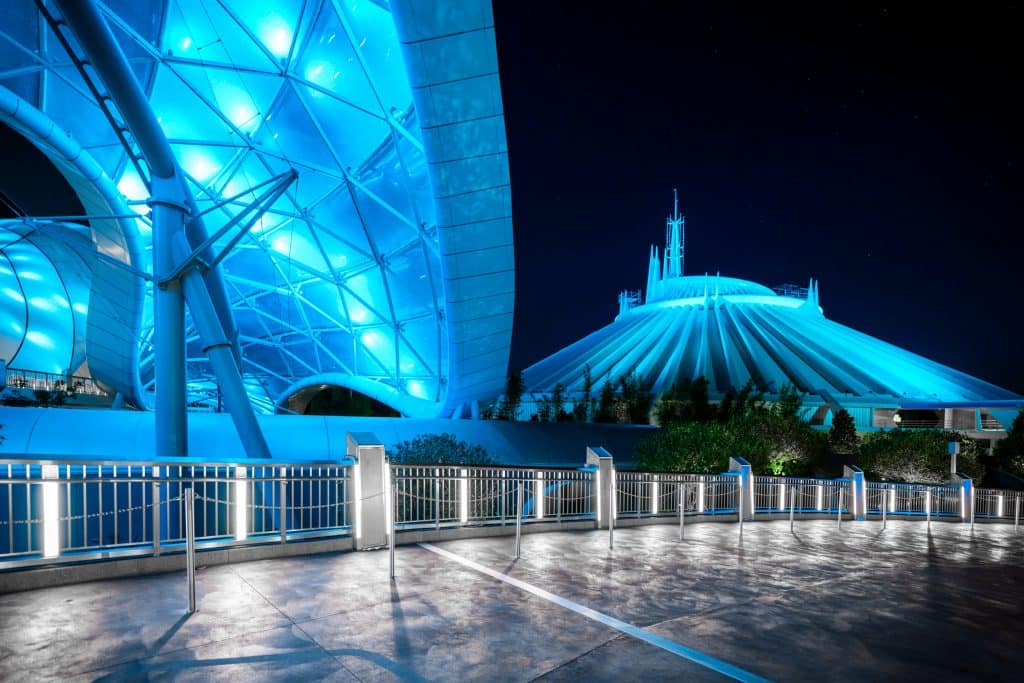 TRON Lightcycle / Run's arrival brings additional transformations to Tomorrowland. The former Tomorrowland Light & Power Co. gift shop has been renamed the Tomorrowland Launch Depot, as it now neighbors two coaster attractions. This store holds a mix of nostalgic and futuristic clothing, toys, accessories, and home goods. A significant emphasis has been placed on the TRON Identity Program, which has been deemed "an all-new retail experience" and requires advance reservations. Guests can customize an action figure and identity chip that can be used on various merchandise, like the Identity Discs and Remote Control Lightcycles. What a rad way to remember your trip to the Grid!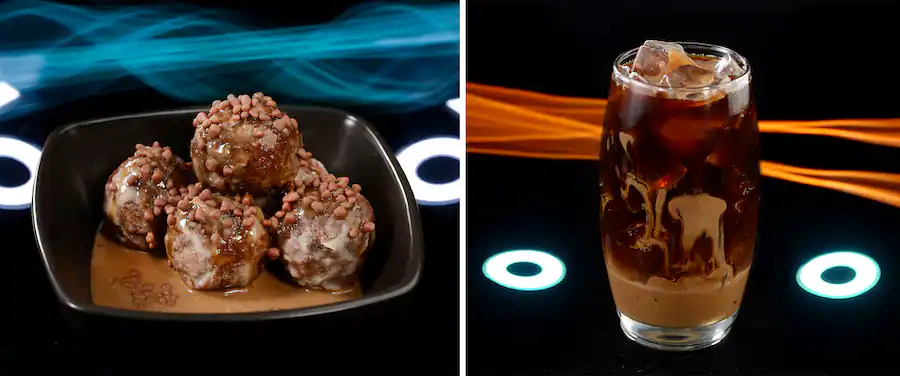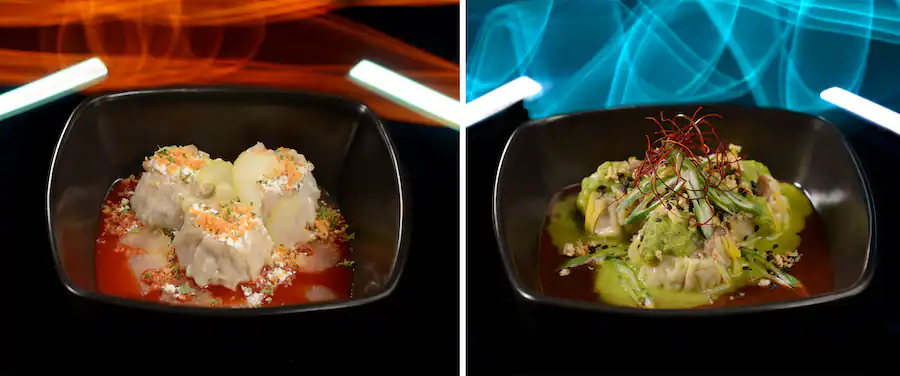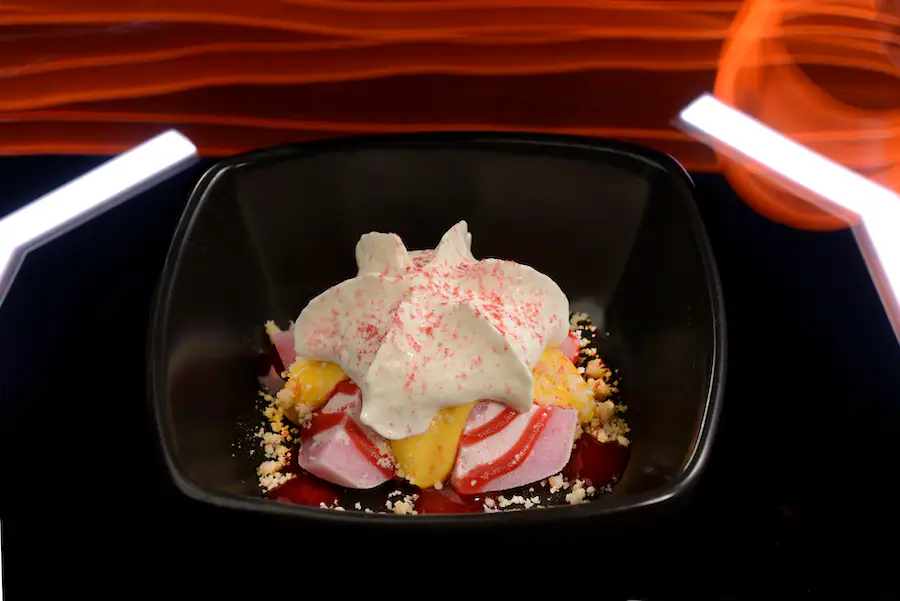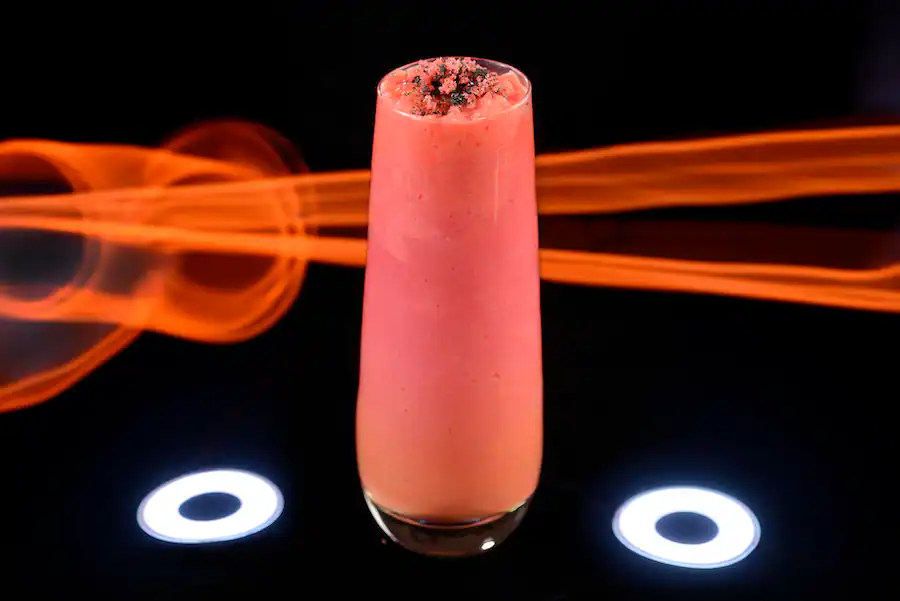 A new snack cart, Energy Bytes, brings futuristic food to Tomorrowland. Start your morning with a "byte" of Chocolate Cake Doughnut Holes or sip on Joffrey's Cold Brew Coffee for a power-up. Later, level up your lunch with Digital Dumplings that are served with Buffalo Chicken and Beef & Broccoli options. Energy Bytes also has some sweet boosts like Strawberry IceOform, concocted of strawberry ice cream mochi, graham crackers, cheesecake foam, and a Watermelon Refresher with yuzu and ginger.
Coming Soon to the Walt Disney World Resort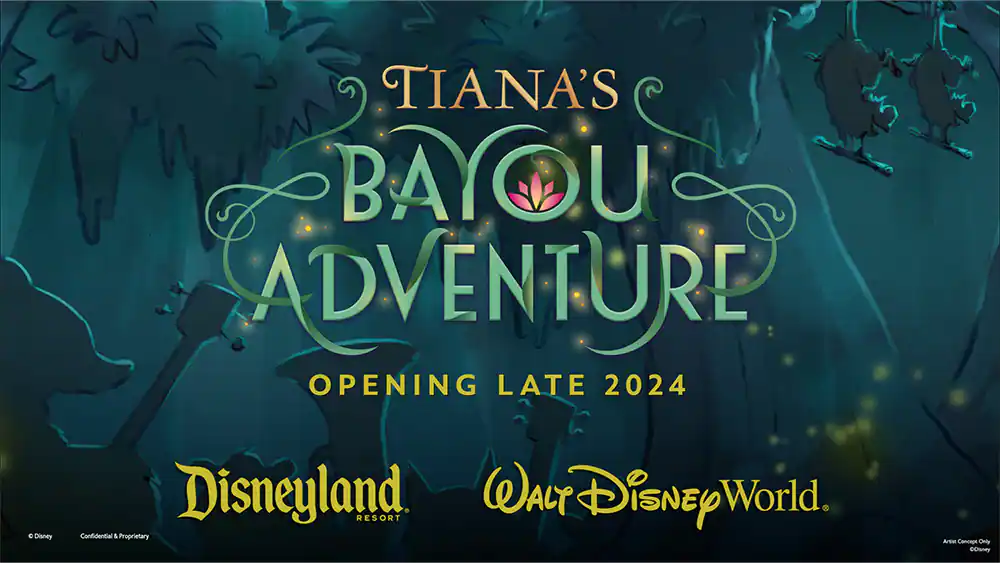 The addition of TRON Lightcycle / Run in Magic Kingdom's lineup is just the first of many when it comes to the Walt Disney World Resort's new and upcoming offerings. Roundup Rodeo BBQ has recently opened its figurative batwing doors to guests wanting to dine on the rootinest, tootinest food in the wild, wild west – or within Andy's backyard at Disney's Hollywood Studios. EPCOT gains a Moana-inspired walking trail later this year, named Journey of Water, that educates guests on the importance of the water cycle. Tiana's Bayou Adventure will enchant guests with the spirit of New Orleans as we follow Princess Tiana's journey while searching for a missing ingredient. This adventure is slated to begin in 2024 at Magic Kingdom.
It's "end of line" and time to visit the Walt Disney World Resort to check out TRON Lightcycle / Run for yourself! See you on the Grid!