The weather in Orlando is a big reason why it's such a popular destination for many – particularly sun-starved Europeans like myself. But sometimes the days with 94-degree heat and 70% humidity can get a bit much, even for the most hardy of sun-seeker.
Because of this, you might be thinking that standing in an attraction queue for any period of time will just leave you hot and bothered. If you think that, then I'm happy to inform you there are some queues at Universal Studios Florida and Islands of Adventure that are just waiting to provide you shade, an escape from the humidity, and a blast of cool air.
Here are our picks for the top five coolest and most refreshing attraction queues at Universal Orlando…
#5 – Terminator 2 3D: Battle across Time
This attraction at Universal Studios Florida gets my number five spot for two reasons. First, it's completely housed indoors, in a well air conditioned facility. Second, between the pre-show and the main attraction, it's a half-hour experience that keeps you out of the sun and blazing heat.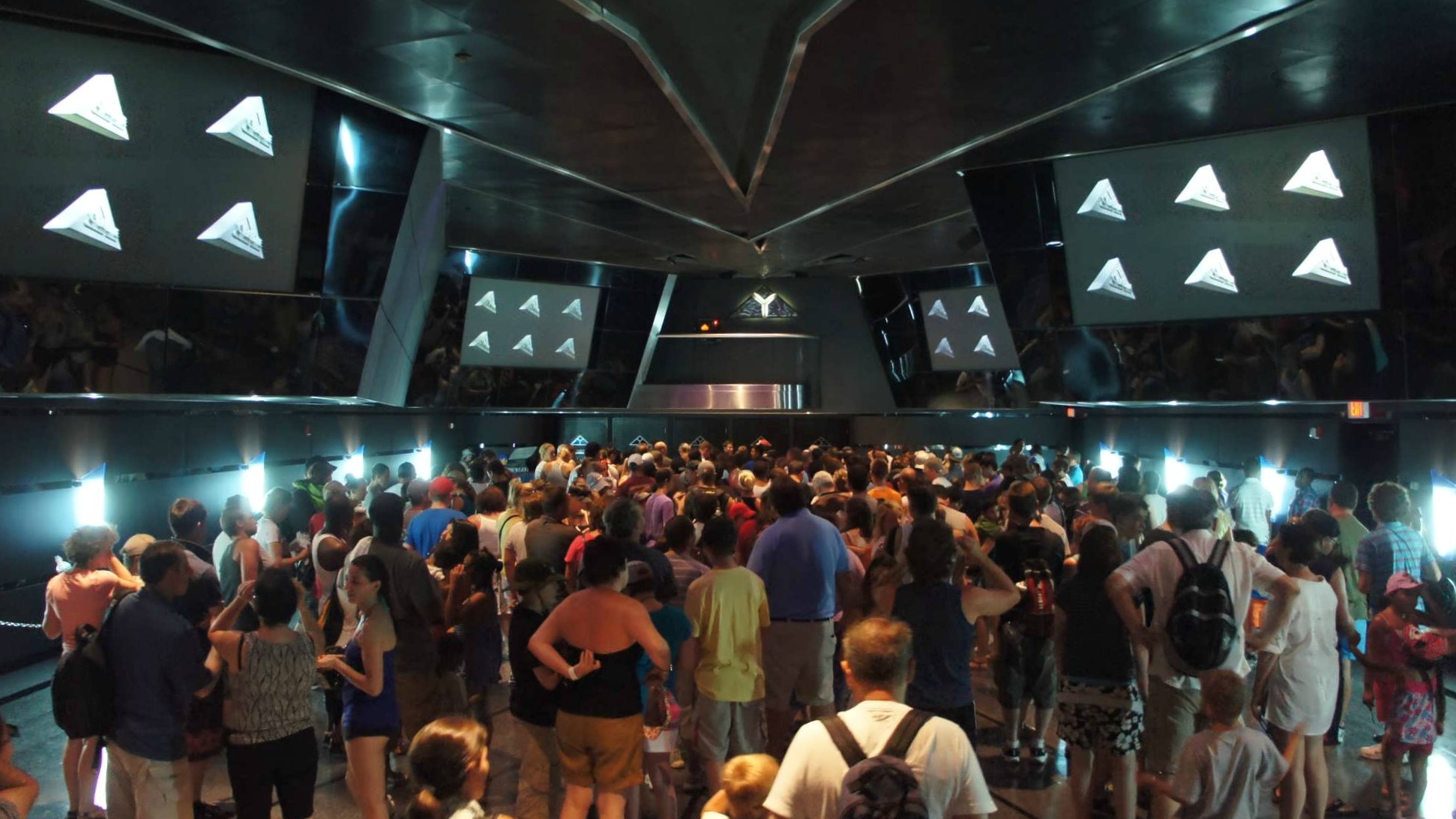 The building is actually split into three separate areas: a waiting queue where you pick up your 3D glasses, the initial Cyberdyne presentation pre-show, and then the grand theater finale – all indoors and in the glory of air conditioning.
Read guest reviews of this attraction, or write your own
#4 – Men in Black: Alien Attack
Also at Universal Studios Florida and with a similar queue system to Terminator, this attraction gets my vote because of its (mostly) indoor queue. The Men in Black line starts indoors with the "Universe and You" presentation, and then snakes though MIB headquarters before you embark on your agent training.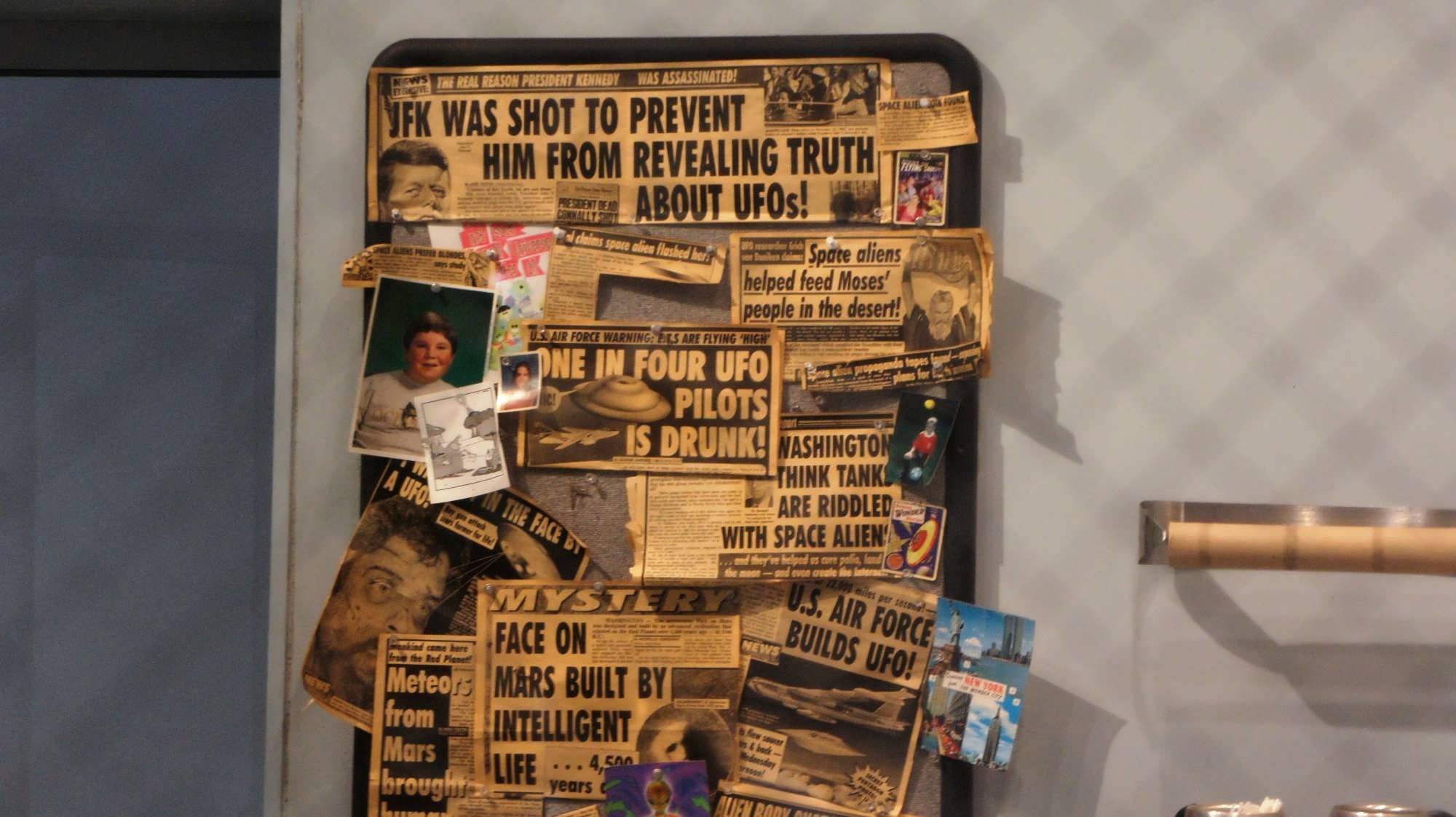 Although Terminator will have you out of the sun for longer, I give MIB a higher placement on this list because there's more to see in the queue, keeping you entertained while waiting to become an MIB agent – from aliens in the coffee room to an array of instantly recognizable props and scenes from the films. Also, I simply love the ride!
Read guest reviews of this attraction, or write your own
<script async src="//pagead2.googlesyndication.com/pagead/js/adsbygoogle.js"></script>
#3 – Ripsaw Falls/Bilge Rat Barges/River Adventure
Okay, so this one is cheating, I suppose, since I'm including all three of the water rides at Islands of Adventure in one slot – and two of the ride queues aren't particularly cool, either – but hear me out! The not-so-secret to these rides' cooling potential is that you're guaranteed to get absolutely soaked, and what is more cooling than getting drenched and then drying off in the sun as you continue around the park?
Sure, many guests already know these rides will leave you as wet as jumping in a pool with all your clothes on. But many first-timers don't realize their fate as they get in line, so I had to include these on our list!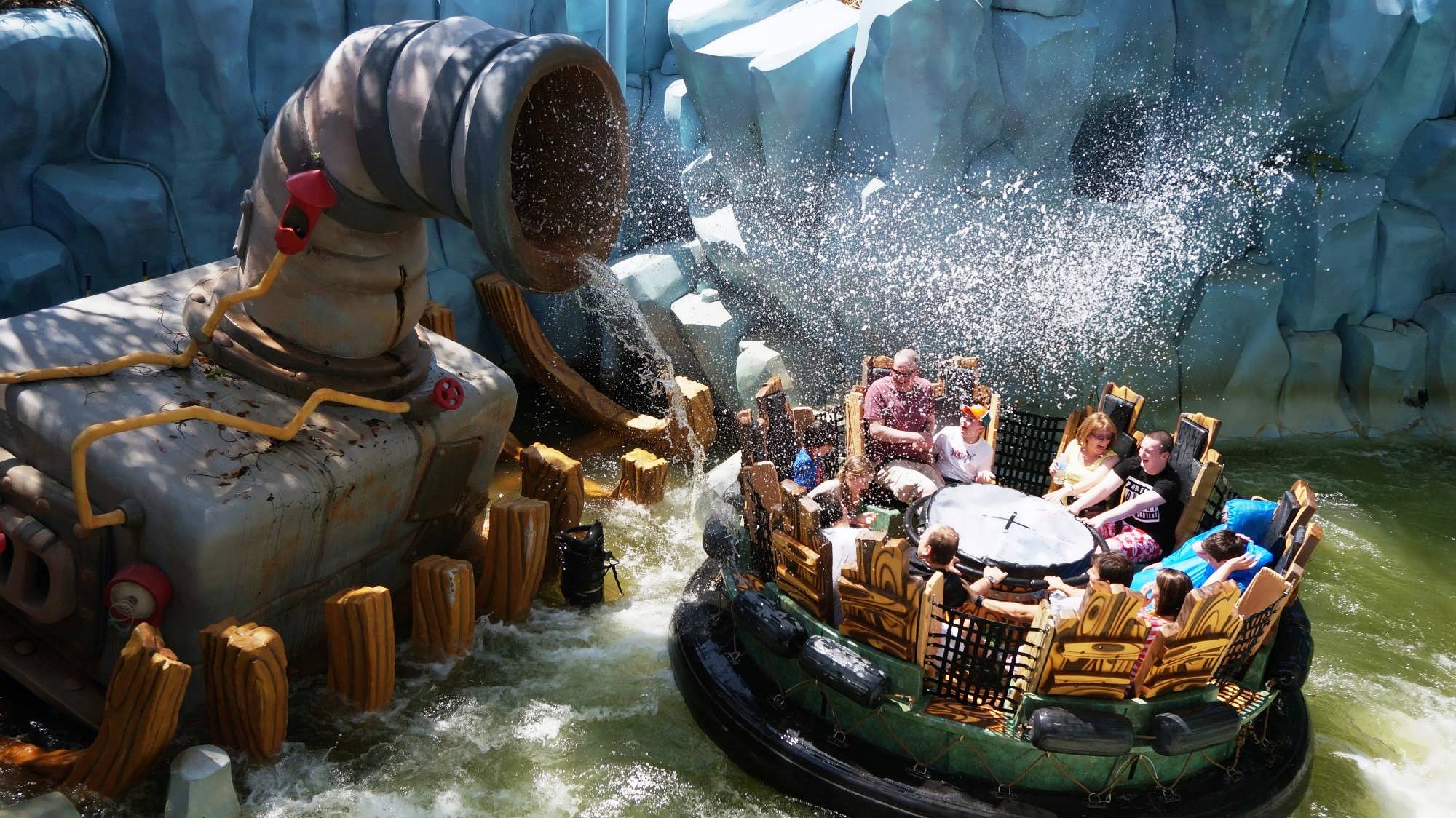 Getting back to our discussion of attraction queues, the line for Dudley Do-Right's Ripsaw Falls is fully inside the depths of the mountain, so it is usually nice and cool. My advice is to do Ripsaw Falls first, then make your way to Popeye & Bluto's Bilge Rat Barges and enjoy their outside queue in your new, refreshed (sodden, damp) state. And prepare to get even wetter! Finally, if you're still up for more, Jurassic Park River Adventure is just around the bend.
Read guest reviews, or write your own: Ripsaw Falls, Bilge Rat Barges, and River Adventure.
#2 – Revenge of the Mummy
Located in the New York backlot of Universal Studios Florida, this attraction's queue is possibly one of the best in all of Orlando. And for the purposes of this countdown, it's a bonus that the queue is one of the coolest, too, as it makes its way inside and through the Mummy movie set to the ride's loading bays.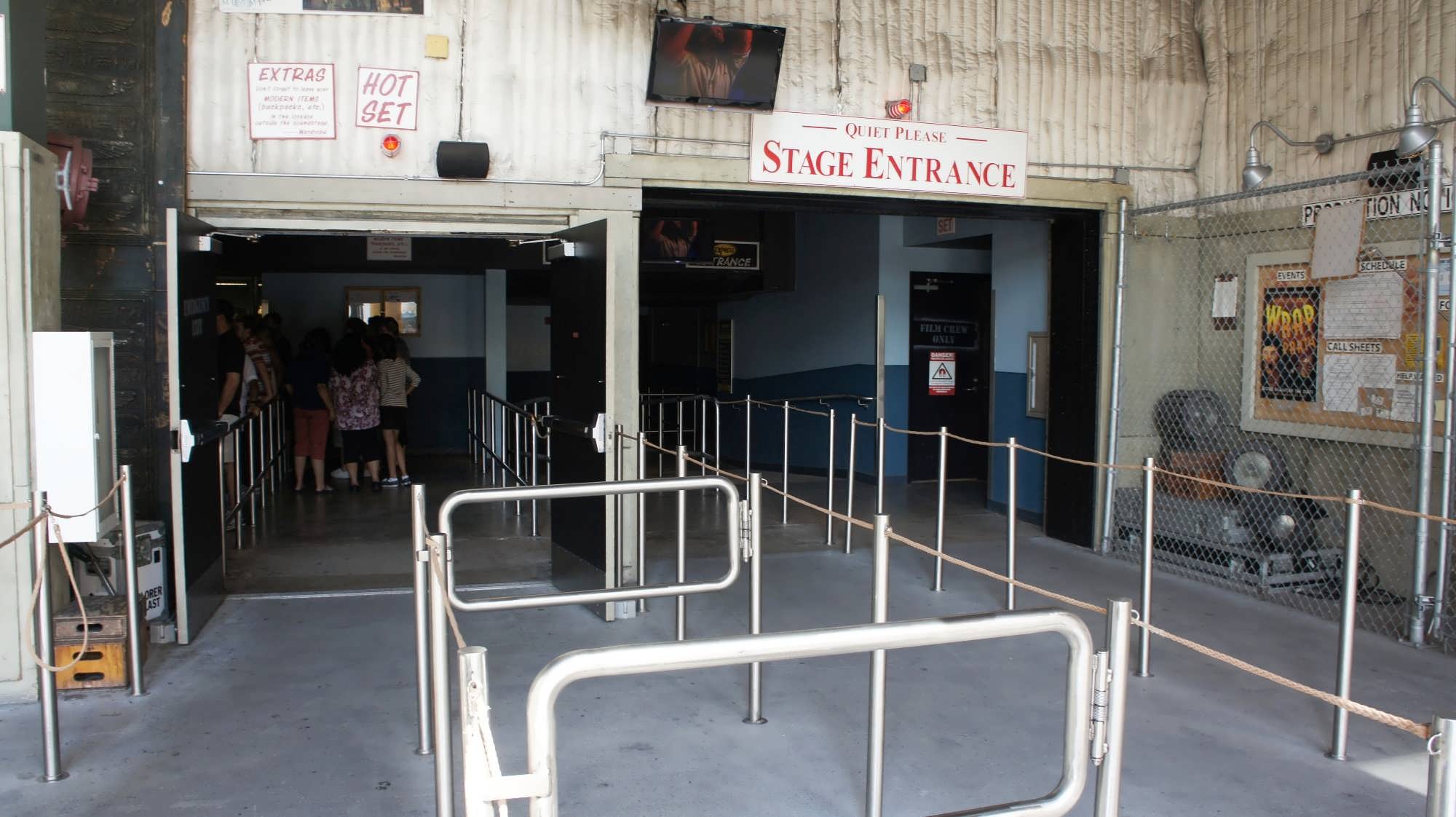 Almost pitch black, the Revenge of the Mummy queue is one that will definitely lower your internal temperature. It will also keep your nerves up as ride staff can appear from the shadows at any time to give you a fright! This ride definitely has one of the spookiest queues I've ever experienced, and that, coupled with the delightful air conditioning and shade, gives it extra cool points in my book.
Read guest reviews of this attraction, or write your own
#1 – The Wizarding Worlds' King's Cross Station and Dragon Challenge
Sometimes it's so hot in Orlando that we don't always think straight. That seems to have led us to putting two attractions in the number one spot. But, hey, they're both part of the Wizarding World of Harry Potter, so it seems fitting all the same.
The number one spot for the coolest queue that will get you out of the midday heat, sun, and humidity, is shared first by King's Cross Station, sitting on the edge of Diagon Alley at Universal Studios Florida, your entryway to the Hogwarts Express.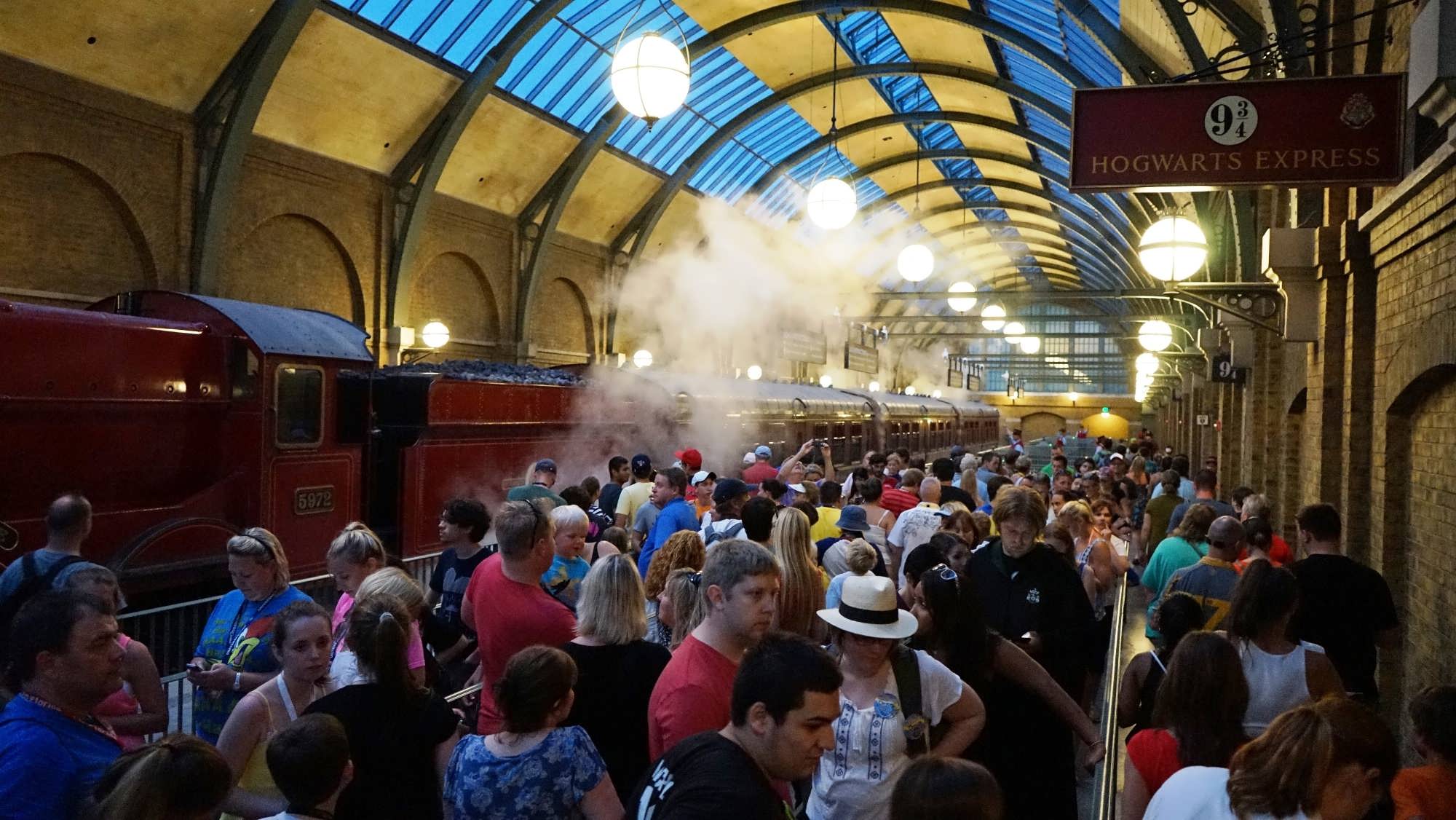 Not only is the queue massive, entirely indoors, and very well air conditioned, but it also holds the distinction of being Universal's only attraction queue that features a permanent food and beverage station part-way through. Indeed, while you cool off indoors, you're welcome to buy a round of beers for your friends (or other beverages).
Read guest reviews of this attraction, or write your own
Sharing the number one spot with King's Cross is an attraction over at Islands of Adventure: Dragon Challenge, part of the Wizarding World of Harry Potter – Hogsmeade. The winding queue takes riders through the seemingly never-ending depths of a castle for what feels like hours, in darkness and with a temperature that can definitely be classified as chilly.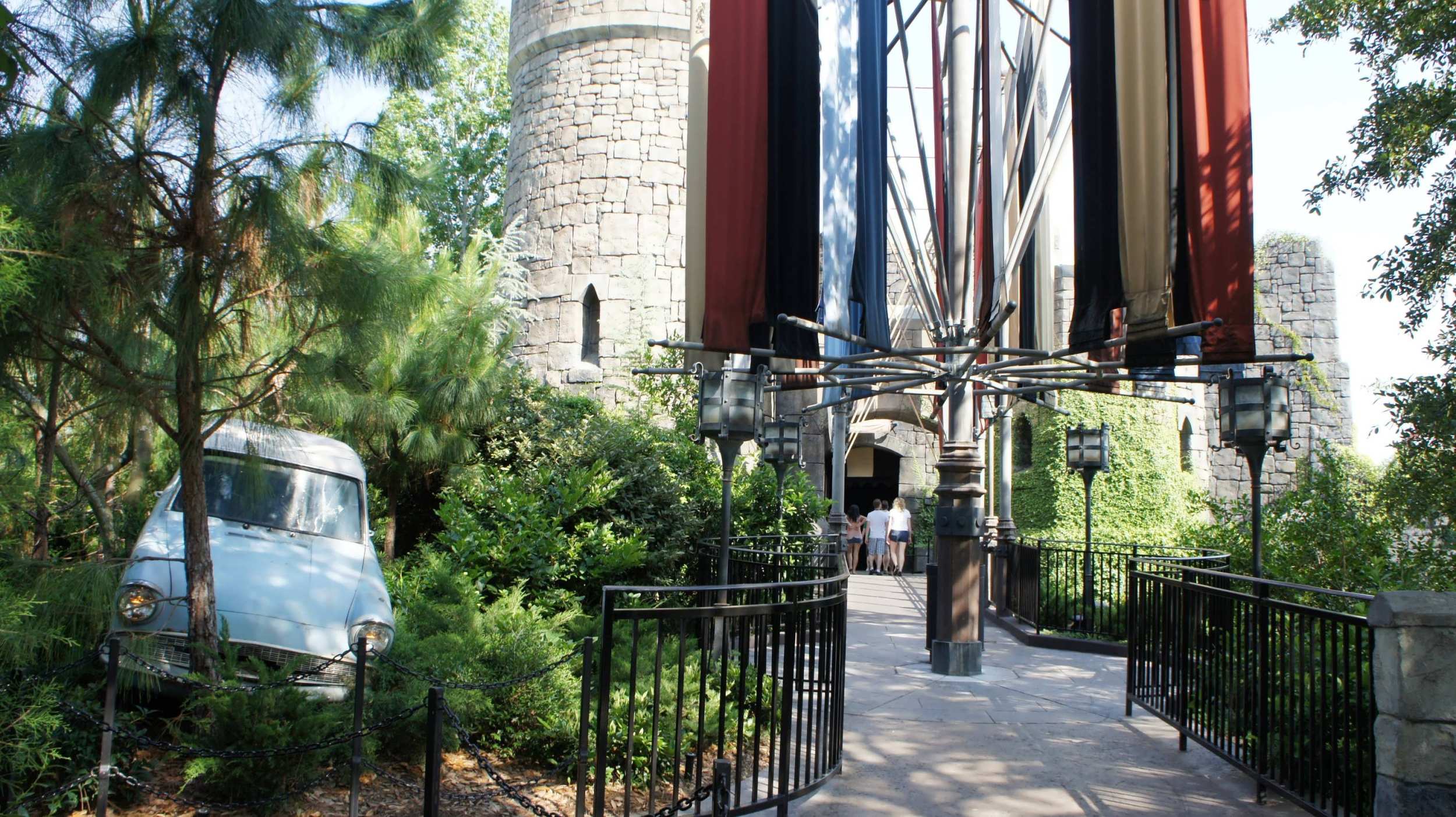 Although there isn't as much to keep you occupied in the queue as we saw in King's Cross, MIB, or Revenge of the Mummy – Dragon Challenge's queue is largely in a cave system with nothing to see, assuming you can see anything – the sheer temperature wins it the top spot today, particularly if you've just been soaked on one of IOA's water rides. This is as close to cold as Orlando summer will ever get!
Read guest reviews of this attraction, or write your own
Honorable mention – Poseidon's Fury
Housed inside an enormous building located in Lost Continent at Islands of Adventure, Poseidon's Fury offers shelter and air conditioning to weary travelers looking for a little respite and a little adventure.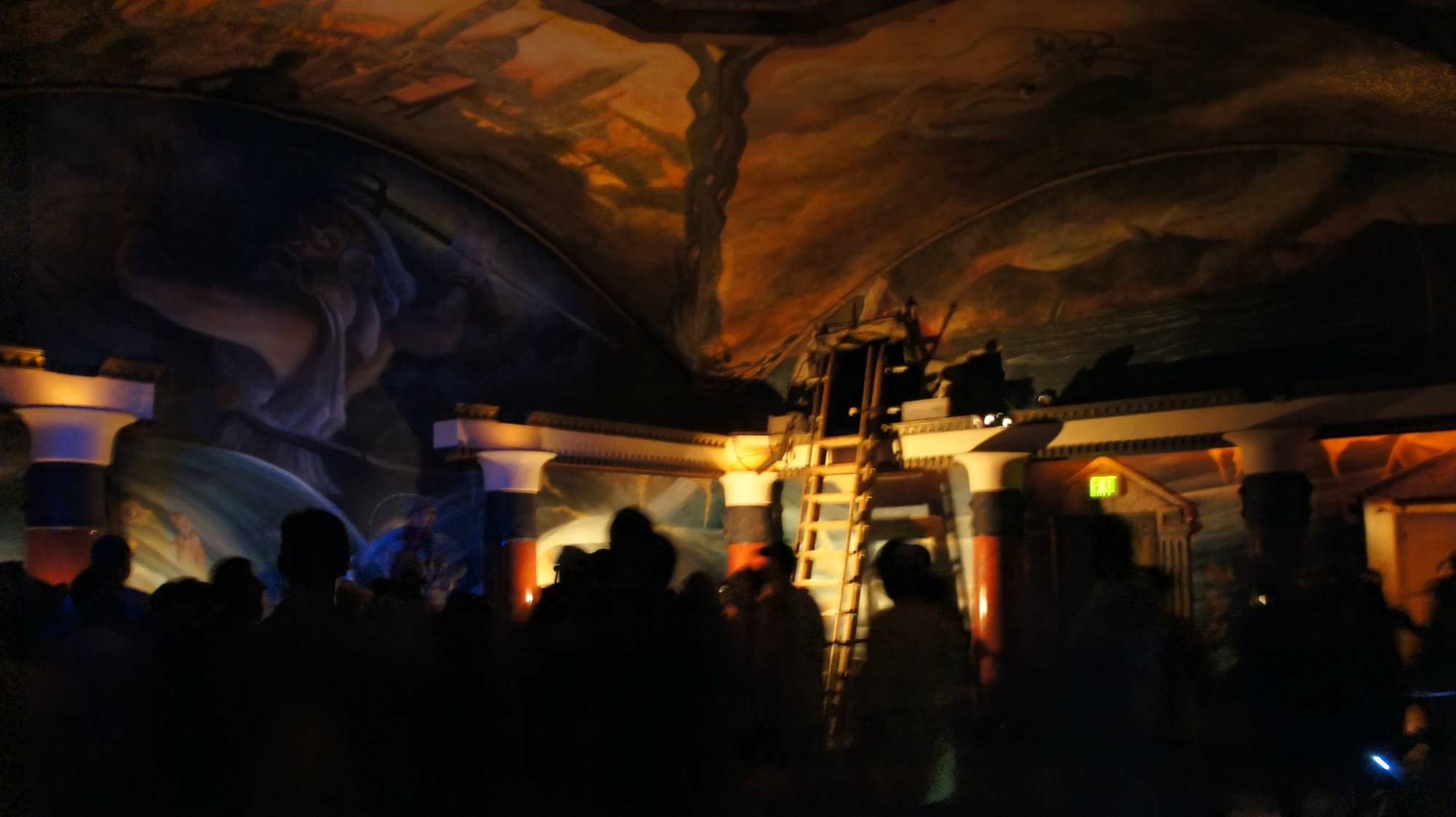 While the attraction itself is not necessarily one of the fan-favorites at Universal, this fact usually works to our benefit, keeping the outdoor portion of the queue empty most of the time. This means newly-arriving guests can head straight indoors. If you have a high desire to cool off and low expectations for the actual attraction, you won't leave disappointed.
Read guest reviews of this attraction, or write your own
I hope you enjoyed our list of the coolest queues at Universal Orlando. Keep it handy next time you're at the parks and you need to find a spot out of the sun ASAP.
Did we miss one of your favorites? Let us know in the comments below.
Planning a vacation to Orlando?
Want to skip all the work and just price out a vacation to Universal Orlando? We'll find the best deals for you – for free (seriously.) Learn more, or check out some of the current deals: