Your trip is nearly over, but you still have one free day left – what better way to spend it than on a Walt Disney World Resort excursion? But wait a minute: the kids want to go to Magic Kingdom, you want to travel the world in EPCOT, and the husband wants to take a safari in Animal Kingdom. Oh, and everyone wants to visit Star Wars: Galaxy's Edge at Hollywood Studios. When no one is willing to compromise on going to just one Disney park, what's a family to do?
Why, visit all four theme parks, of course! Doing so in just one day is no easy task, but as an Orlando veteran, I'm confident my five insider tips can help make it a breeze (or as much of a breeze as it can be, anyway).
Let's jump in!
1. Plan, plan, and plan some more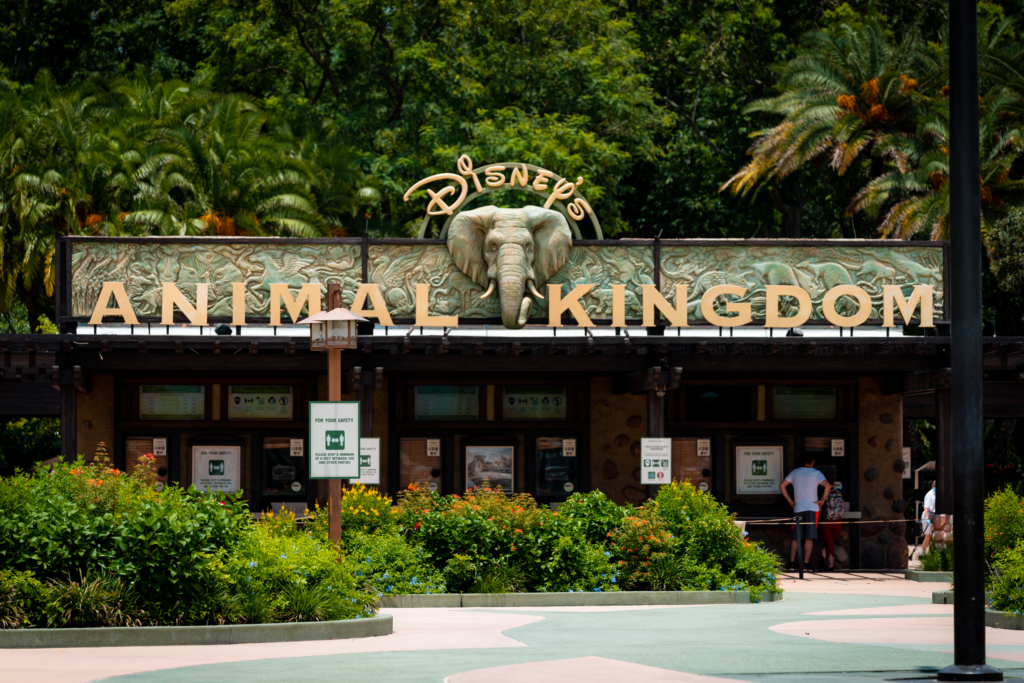 When deciding to have an all-park affair, it's essential that you plan accordingly. There's really no wrong way to go about tackling the four theme parks, but I believe the strategy I've laid out below is one of the best ways to maximize your time and minimize your stress.
In my opinion, the best four-parks-in-one-day approach is to bookend the Kingdom parks – and by that, I mean you should start the day with Animal Kingdom and end it with Magic Kingdom. Why? Animal Kingdom closes earliest, usually at 6:00 pm. It's also the largest park, which means you'll be doing a lot of walking between attractions. Florida is named the Sunshine State for a reason, so you'd be wise to get all that exercise in early on before the heat really starts kicking in! (And be sure to stop by Creature Comforts – the theme park's Starbucks – to grab some fuel for the day.)
When it comes to deciding whether to go to EPCOT or Hollywood Studios as your second stop, I would recommend the latter. Hollywood Studios is a high-volume park that attracts every age with its many thrill rides, which means it gets crowded – even more so since Galaxy's Edge has opened! With your group, choose your top three must-see attractions – those are the ones you should nab FastPass+ reservations for. (You can only make reservations at one theme park per day, so if you'd rather not use them here, choose wisely!) Try to make the FastPasses back-to-back so you can travel through the park as efficiently as possible.
Once you've gotten your thrills in, it's on to EPCOT! This should be your third destination for two reasons: first, you can easily get there via boat or – my preferred transportation method – the Skyliner from Hollywood Studios, letting you enjoy a more scenic route. Second, you can have a late lunch or dinner there before heading to Magic Kingdom. EPCOT is a great place to cool down at from the hype of Hollywood Studios, and eating around the world is always a good idea!
The last theme park you visit should be Magic Kingdom, and you can head straight there from EPCOT via the monorail – yet another scenic route! Even better, Magic Kingdom is where everyone has been looking forward to letting loose. (In fact, there are so many attractions that, sometimes, it's hard to decide as a group where to go – so if you want to split up, this is the time to do so. Just make sure to meet up 30 minutes before the park closes and head out before the rush.) And although parades and fireworks are currently not taking place due to COVID-19 precautions, under normal circumstances, you can end your long day the perfect way: with a viewing of Happily Ever After.
2. Stay on-site at a Disney resort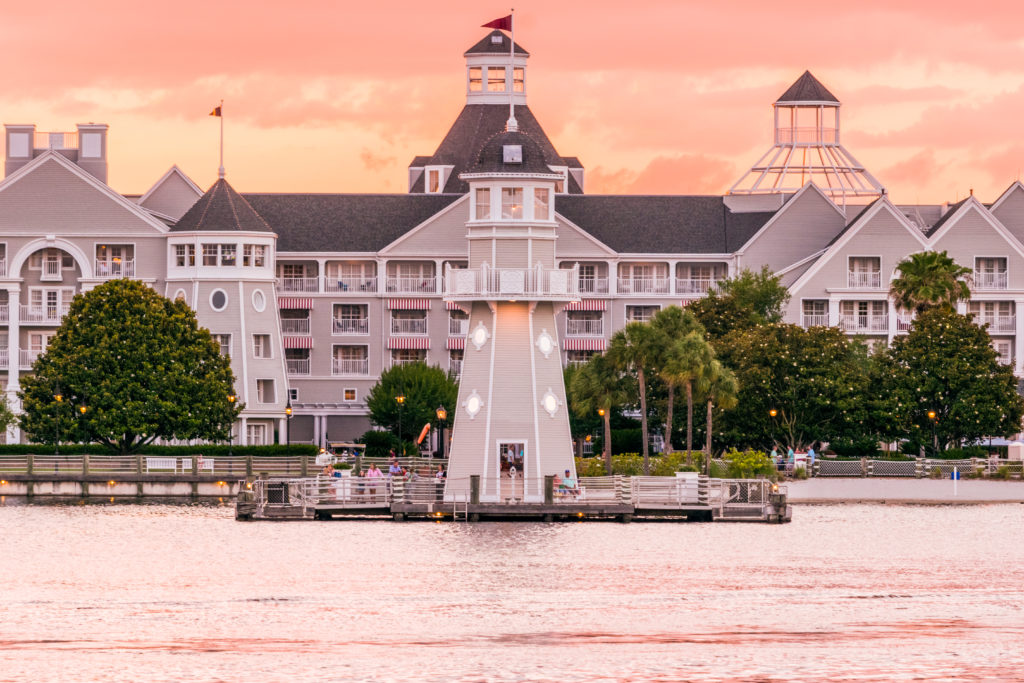 If planning ahead is the bread for a four-parks-in-one-day extravaganza, staying on-site is the butter. Sure, it's not a necessity, but it's a huge bonus if you can make it happen. Staying on property means being only minutes away from the theme parks, parking for free, and – best of all – Extra Magic Hours. You'll also have the option of stopping back at the room if you need to recharge, which can be a lifesaver if some members of your party want to skip a park and opt for a nap instead.
With that said, you may be wondering which resorts are most compatible with an all-parks-in-one-day visit. My advice would be to stay at a Disney-owned and -operated hotel, mainly because of the convenient transportation (in my experience, the Lake Buena Vista resort shuttles are much less reliable than the Disney buses). This will make a huge difference when it comes to maximizing your time – especially if you have FastPass+ or dining reservations.
3. Avoid the parades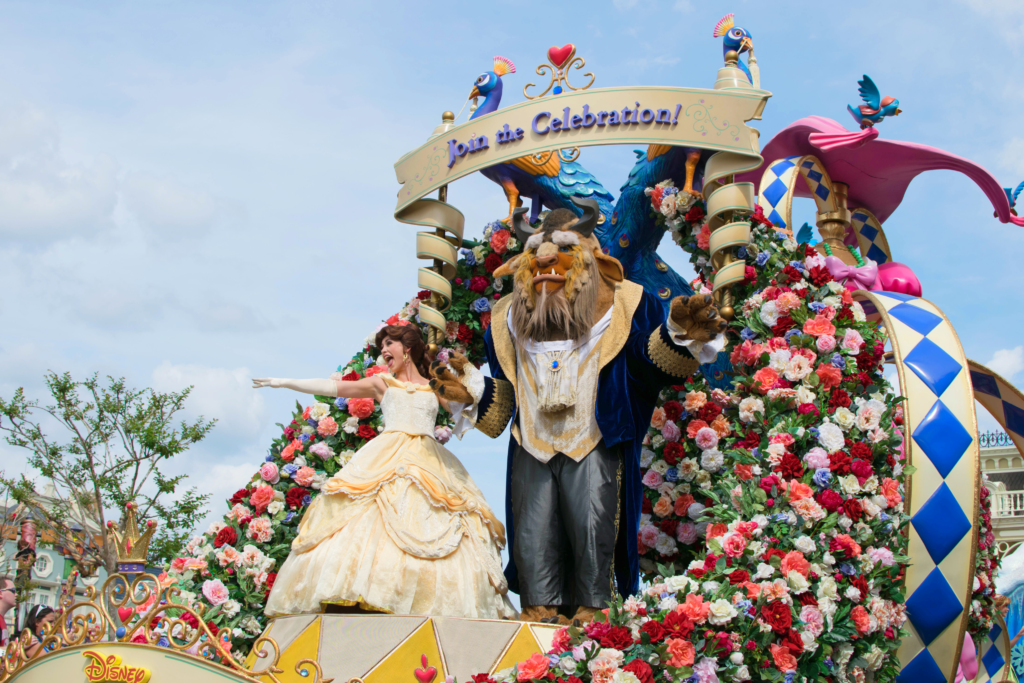 As I mentioned earlier, parades aren't currently taking place due to the coronavirus – but that's no big deal, because I recommend avoiding them, anyway. If you're trying to visit all of the theme parks in one day, there simply won't be much time to sit down and watch a parade. More importantly, it's nearly impossible to move anywhere while there's a parade going on. If you visit Magic Kingdom earlier in the day and try to enter while Festival of Fantasy is taking place, you'll likely find yourself stuck at the front of Main Street, U.S.A. until it ends – which could take up to 20 minutes. You can check parade times on the My Disney Experience mobile app – or just go with my suggestion and leave Magic Kingdom for last to avoid this problem entirely!
4. Ditch the flip-flops for sneakers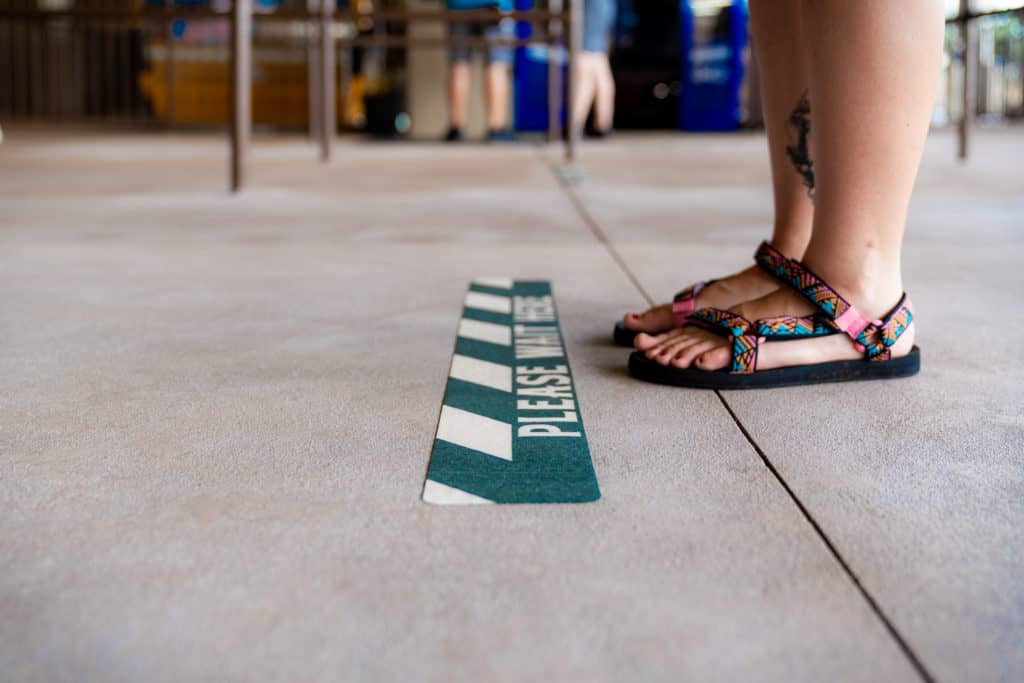 This one is less obvious than it seems – trust me.
The Florida heat makes it tempting to opt for a pair of flip-flops, but these shoes will not be your friend when it comes to walking on concrete for hours on end. (I had to learn this lesson the hard way, and by the time I arrived at my final park of the day, I could barely walk at all.) Instead, I recommend wearing the comfiest sneakers you own. Sure, they might not be the most fashionable option, but athleisure is in style right now, anyway! Plus, if you're worried about the weather, you can always pack a pair of flip-flops to change into.
Which brings me to my final tip…
5. Pack wisely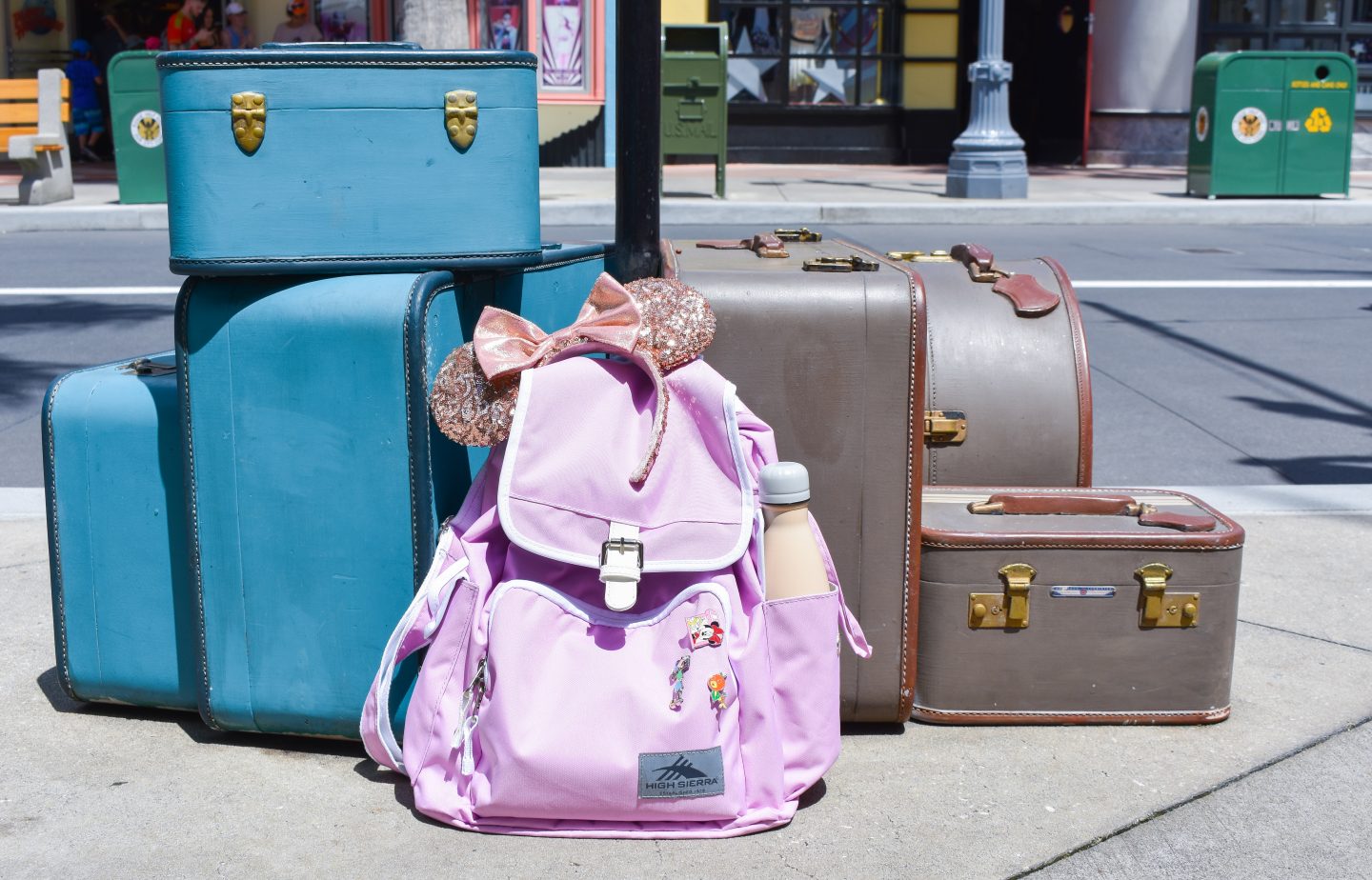 Unless you plan on returning to your hotel during the day – which I don't recommend if you want to maximize your time – packing wisely is a must! What you pack will depend on your personal needs and preferences, but I recommend bringing the following at a minimum:
Reusable water bottles
Plenty of snacks
Umbrellas/ponchos
Sunscreen, sunglasses, and/or a hat
Portable phone charges
Hygiene products
Of course, if you end up forgetting anything, you always have the option of purchasing it in the theme parks! And don't worry about the hassle of renting lockers – all of the Walt Disney World parks allow you to bring your bag on the rides.
---
Have you ever tried to visit all four Disney World parks in one day? What's your winning strategy? Let us – and thousands of other Disney fans – know in our Orlando Informer Community on Facebook.
And be sure to follow Orlando Informer on Facebook, Twitter, and Instagram for the latest news, tips, and more at Universal Orlando, Walt Disney World, and other Orlando attractions.