Getting engaged can be one of the most memorable events of your life, but it shouldn't be the most stressful! You've got enough on your plate already, from finding the perfect ring to deciding the timing, so today we are going to take one element of proposal planning off your hands – location! If you're reading this article, that likely means the love of your life loves the parks as much as you do. So here are the top 5 places in Universal Orlando Resort to pop the question to the park lover in your life. We'll start with some general suggestions and finish with our number one recommendation!
5. A Universal Landmark
Whether you and your partner have been saving for this trip for years or you go to the park every week, if Universal has a special place in your hearts, proposing in front of one of the park's key landmarks can be the way to go. The Universal Globe in CityWalk, the arches over the entrance to Universal Studios Florida, and the Islands of Adventure Lighthouse can all pose as lovely backdrops for the big question. My personal favorite – visit the overhang located at the front of the Port of Entry. What better way to signify the start of your lifelong journey together than asking under the words "The Adventure Begins?"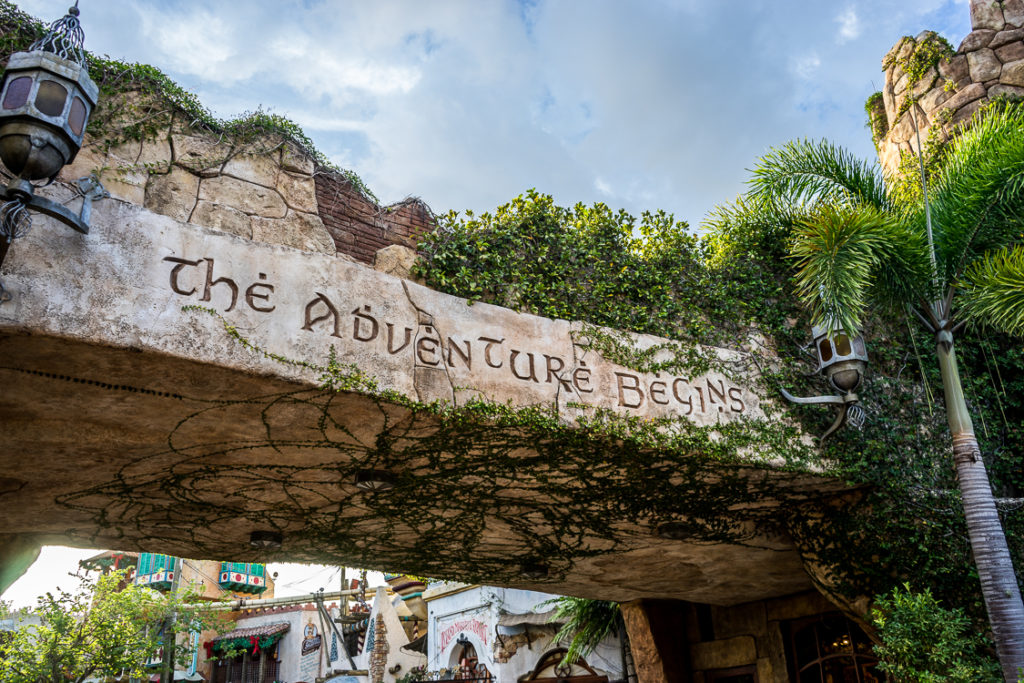 4. Rides and Photo Spots
Have an attraction you both could never get enough of? Revealing a hidden t-shirt or sign reading "Will you marry me?" in an on-ride photo could be the perfect sweet surprise. Even better, if you can manage sneakily doing this in a few pictures, these images can later serve as a reminder to your fiancé just how meaningful this trip to the parks was for both of you.
Outside of rides, Universal Orlando has plenty of photo spots that will give you a chance to land a fun surprise. Whether at a meet-and-greet with characters you both love or in some of the immersive queues in The Wizarding World of Harry Potter, there are many options for your big moment.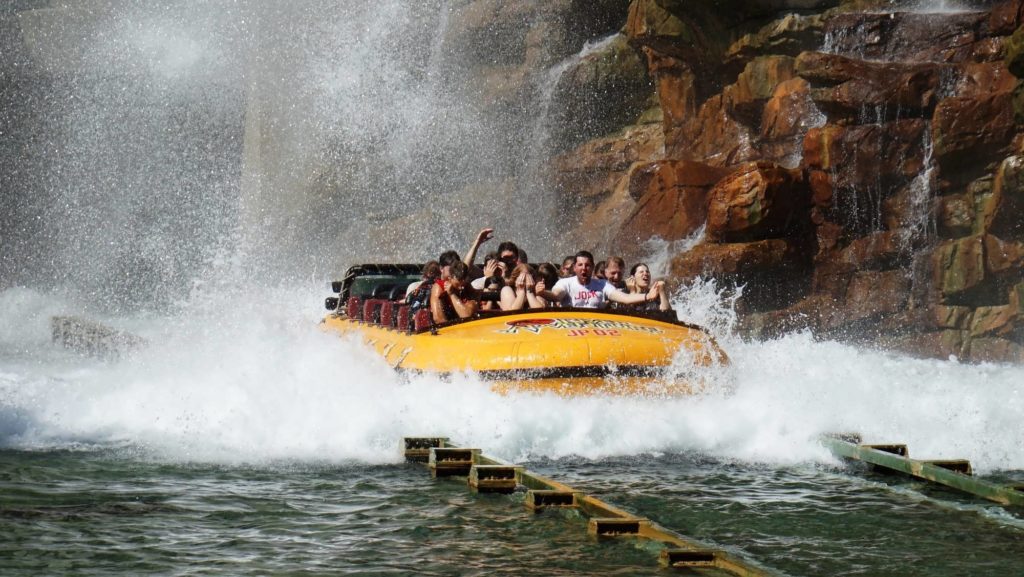 3. A Waterfront
Universal Orlando Resort features multiple beautiful lagoons, having one each in Universal Studios Florida, Universal's Islands of Adventure, and Universal CityWalk. Positioned at the heart of each location, they offer gorgeous views of the lands surrounding them.
If you're planning to propose at Universal Studios Florida, I would recommend taking a visit to Central Park. Here, you and your partner can take a romantic stroll away from the crowds as you gaze across the water (and at each other). Nestled away from the main path, this area typically offers a respite from the surrounding activity. Best of all? This little trail provides a stunning look at the lake and lands across the way. However, it is important to note that Central Park is best to visit during the day. It is often used as a viewing area for Universal's nighttime spectaculars, so avoid utilizing it within an hour or two of any shows.
Another great lakeside area not too far from Central Park, is Battery Park. Located at the waterfront between Mel's Drive-In and Transformers, you will find this circular overhang with a breathtaking overlook. There are also benches here for you and your love to relax on and enjoy a private chat.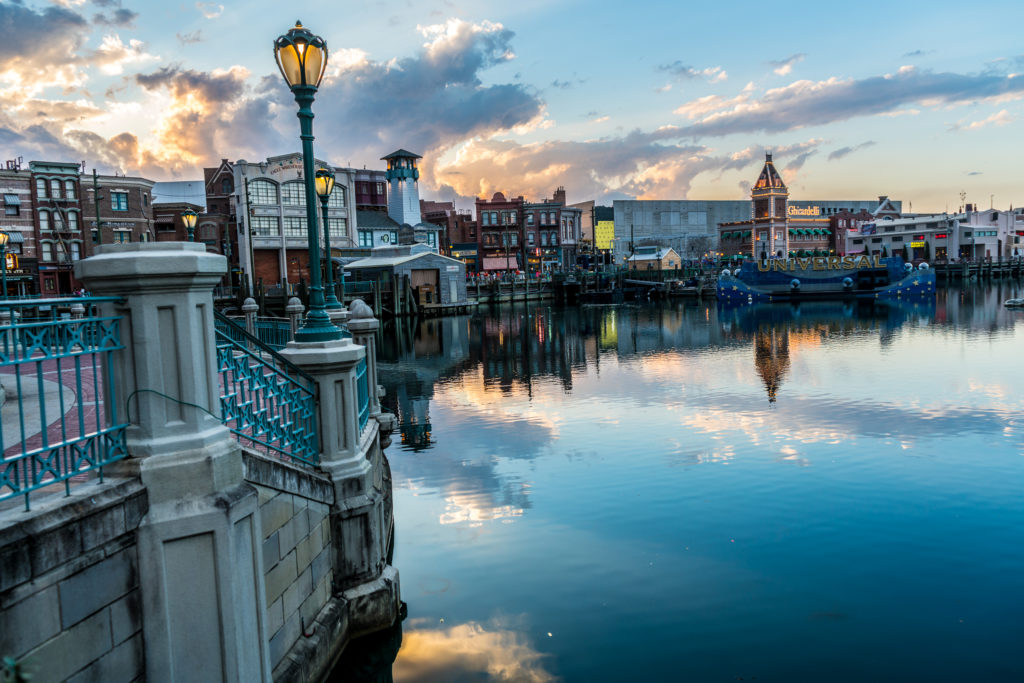 At Universal's Islands of Adventure, I suggest heading to Mythos over in the Lost Continent. To the restaurant's left is a quiet path that leads out in front of the water. Here, you'll find a lovely glimpse at the lagoon while surrounded by the beautiful architecture of the restaurant. Want to enhance this experience even more? Consider dining at Mythos, one of Universal Orlando's highest-rated restaurants, and request patio seating. The view is best during the day, so lunch could be the perfect opportunity to enjoy some quiet time with your partner before asking them for their hand in marriage.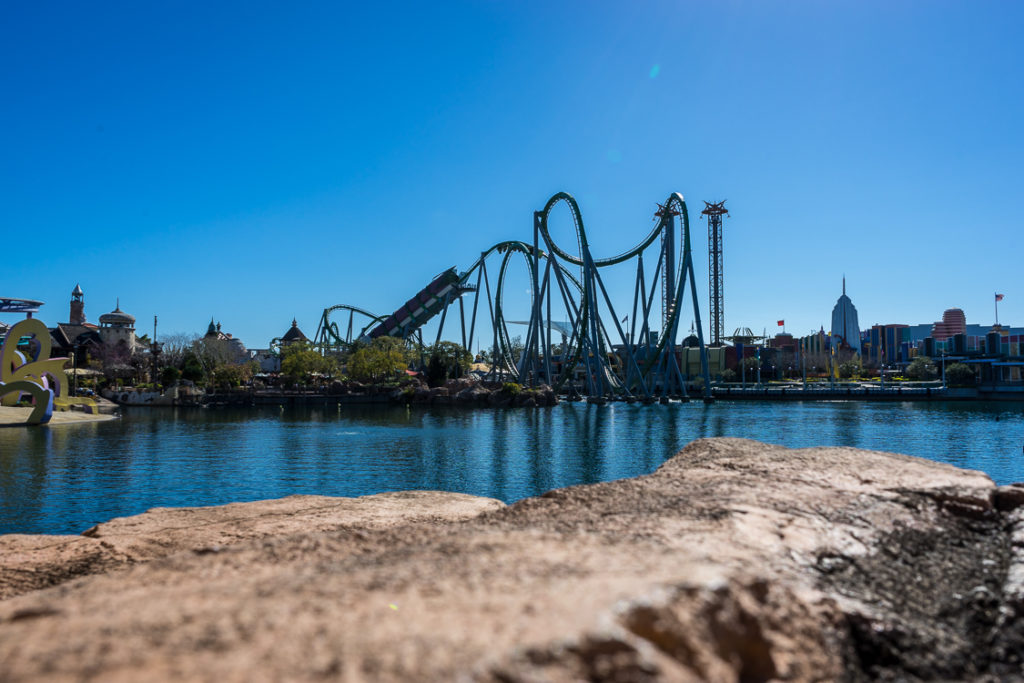 Universal CityWalk offers a variety of perspectives of its lake, all with glittering lights of signs and structures in the background. I am personally a fan of the walkway to the left of the CityWalk Lagoon Stage and the bridge to Universal Studios Florida, both of which offer a skyline backdrop that includes a coaster.
2. Hogwarts Castle
You knew it'd be high on our list – is there anything more romantic than a castle? (Maybe, but we will get to that in a second.) If your spouse-to-be is a fan of the Harry Potter series, look no further than the bridge next to Hogwarts Castle at Universal's Islands of Adventure. While you may be tempted to head towards the front of Hogwarts, this area is typically bustling with people and can lead to some crowded photos. Head to the left of the entrance onto the wooden bridge for one of the best views of the castle that will make your special moment feel like being transported straight into one of the novels.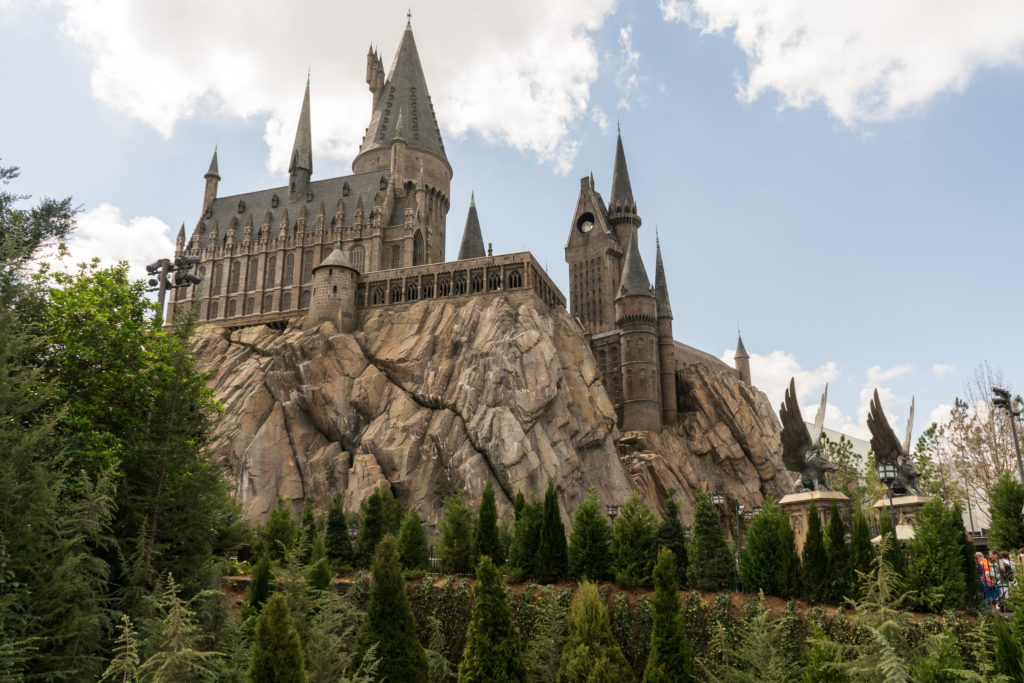 1. A Meaningful Spot
At the end of the day, you know your partner best. If you went to see Jurassic World in theaters for your first date, it might be more meaningful to ask them for forever in the caves of Camp Jurassic. If you geek out over your love for Death Eaters in the Harry Potter franchise, Knockturn Alley may be the perfect location to commemorate your relationship. What is most important is making your proposal something special for both of you. The great thing about the parks is that everyone has their own "thing," so take advantage of whatever yours is!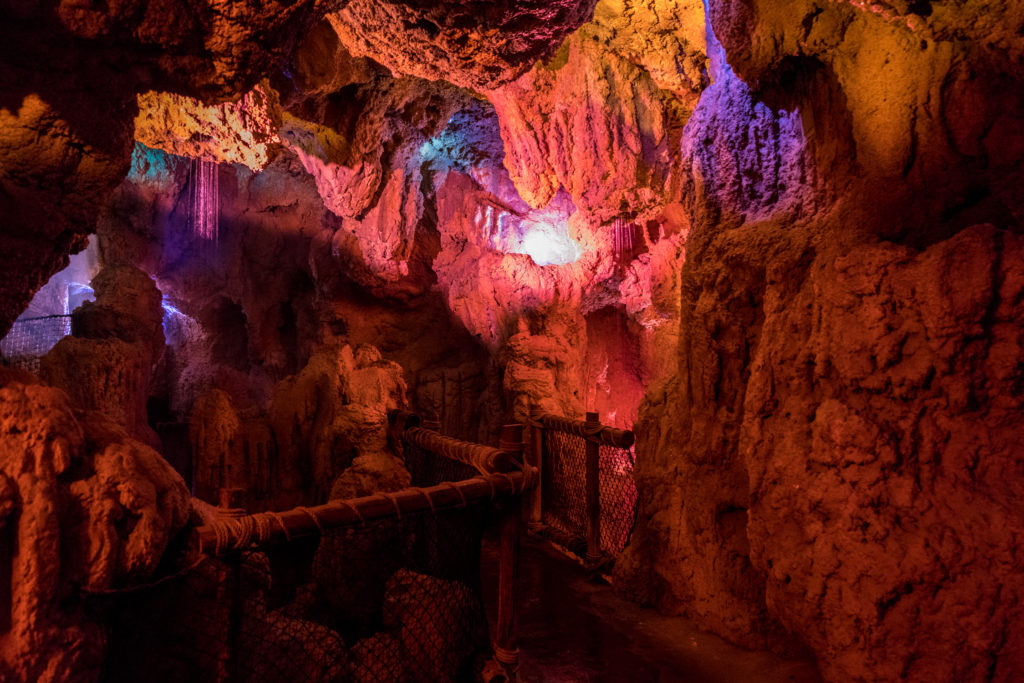 Whatever you choose, we all wish you the best of luck! In the pursuit of marriage, you and your partner are in for an adventure both in and out of the parks. Happy Valentine's Day!
---
Be sure to follow Orlando Informer on Facebook, Twitter, and Instagram for the latest news, tips, and more at Universal Orlando, Walt Disney World, and other Orlando attractions.