Photos and videos taken on our trips to Universal Orlando often remind us of our first time there, a favorite moment, or an attraction long since passed (Jaws). They are fleeting glimpses of a time and a place that can take us back in time. Our pictures are almost in some ways like self-made ads focused only on the instants we love the most and want to share. In many ways, the film Bring It On: In It To Win It is Universal Orlando's own version of this. Shot and set entirely at Universal Orlando resort, this film is a one of a kind nostalgia trip that die-hard Universal fans will get a huge kick out of.
It's been brought.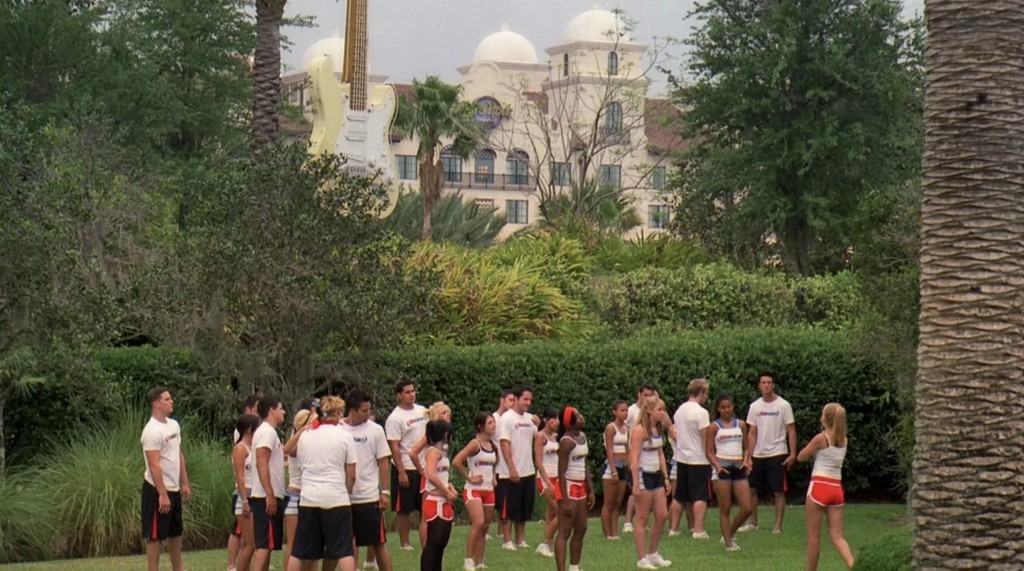 Part travelogue, part modern retelling of A Tale Of Two Cities by Charles Dickens, this tour de force of cinematic power features both Universal Studios and Islands of Adventure as well as most of the on-site resorts. The fourth in the series, In It To Win It serves as a reminded of just how much this resort has changed in the last decade. Since being filmed, Universal has created two Harry Potter expansions, two on-site resorts, ten new rides (including Disaster! which has opened and closed since the film's release.) It is a shocking amount of change to a resort that has only just passed its 25th anniversary.
So looking back at this testament to a Universal Studios before it became the park it is today, here are the top five moments from Bring It On: In It To Win It.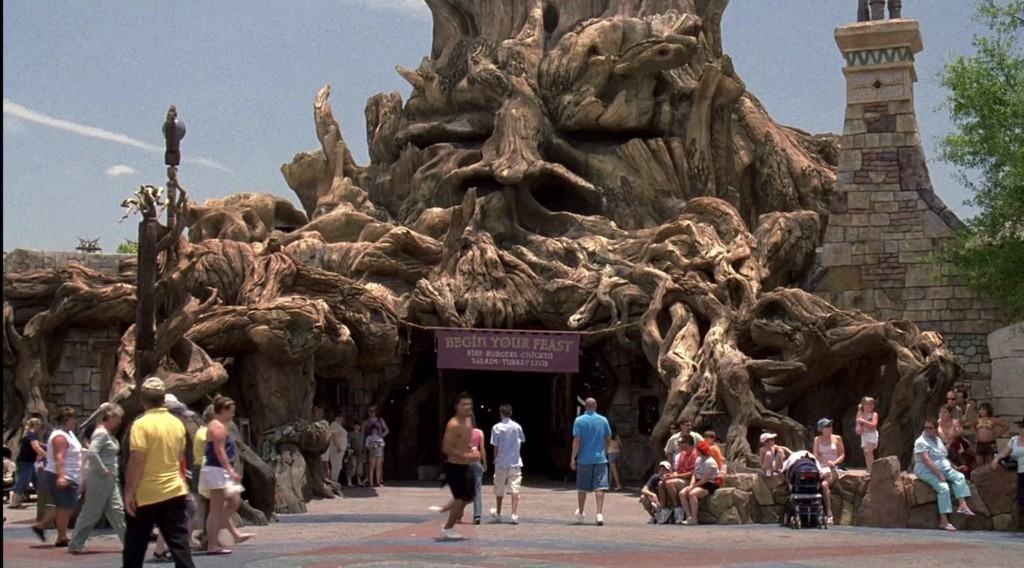 5. Enchanted Oak Tavern
The iconic former restaurant that was a staple of The Lost Continent provides the location where, at the start of the film, two of the leads first meet. Pen, a self-proclaimed "military brat" and new cheerleader for the Jets cheer squad meets Sharks cheer squad captain Carson out front. She is practicing a dance routine in the middle of a crowded pedestrian path (as one usually does while on vacation). Pen, on a light 5k in the park then stumbles across her. Wouldn't you know it but they hit it off and are able exchange phone numbers on their flip phones. It's really quite eye opening to think that not ten years ago, smart phones utilizing Orlando Informer predictive wait times were not common place.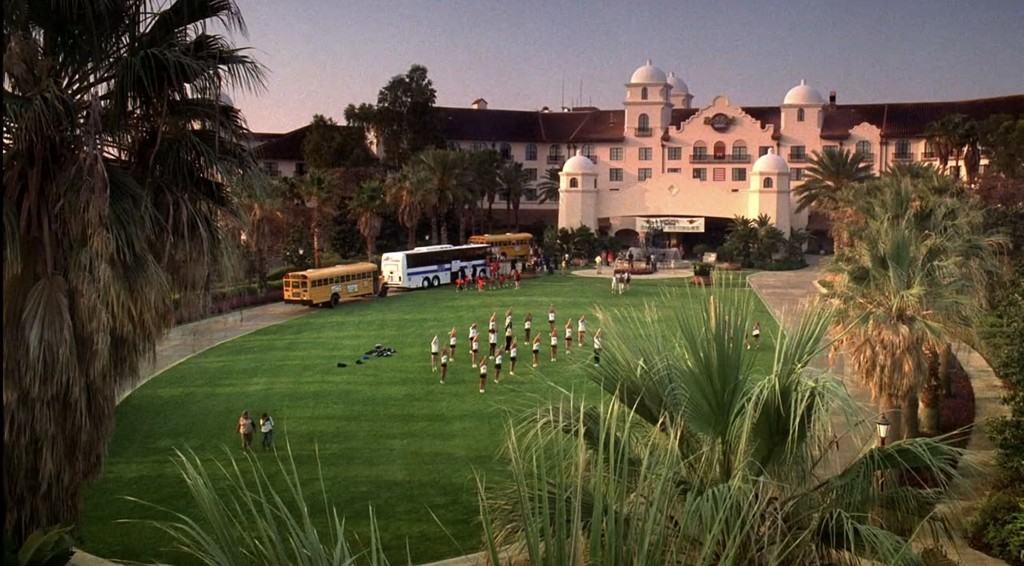 4. Hard Rock Hotel
This movie absolutely loves the Hard Rock Hotel. It is seemingly the only hotel that the cheer squads stay at but in truth, the film uses all three on-site hotels at the time to create their film version of the Hard Rock. We see the exterior used frequently as the grounds for practices and the lobby and sink area of the rooms from Hard Rock make up the guest rooms. Portofino Bay Hotel is used for exterior shots of room balconies while the Royal Pacific is used to showcase brunch. Using slick editing, it all appears as one super hotel. Throughout the film, we see interior shots of both the rooms and hallways of the Hard Rock. Both have received refurbishments in the time since the film was shot, so much so that they almost seem like a new hotel. Hard Rock Hotel now boasts a very modern and warm design which replaced the flat, more traditional style seen in the film.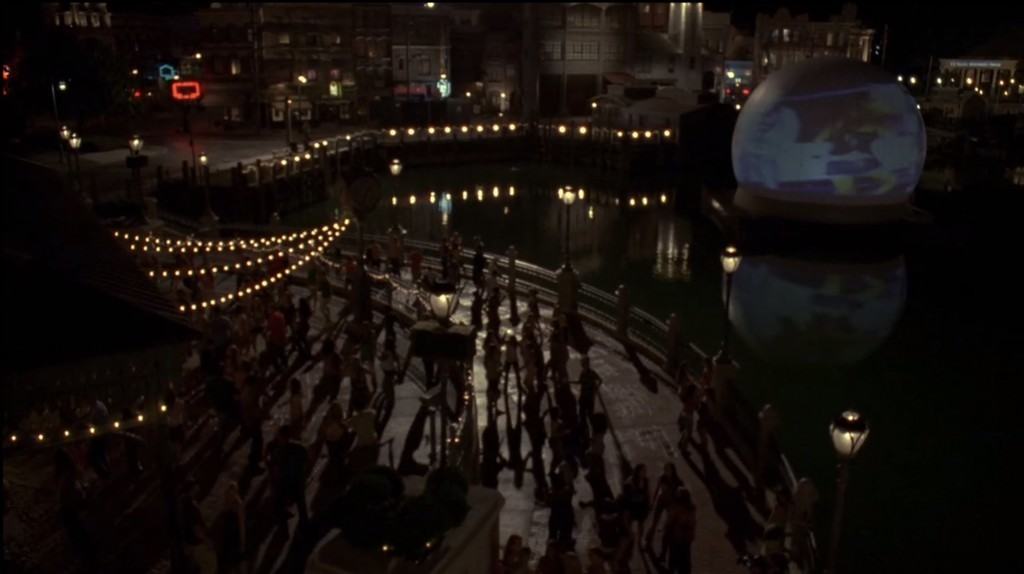 3. Universal 360
Large spheres once covered the lagoon in Universal Studios and were part of a nighttime show where film clips were displayed upon them while pyrotechnics accompanied. The film utilizes them to project the same two characters who met out front the Enchanted Oak Tavern. To the dismay of both the cheer squads, the 360 globes show them something they wish they had not scene, and they cause a rift amongst the teams.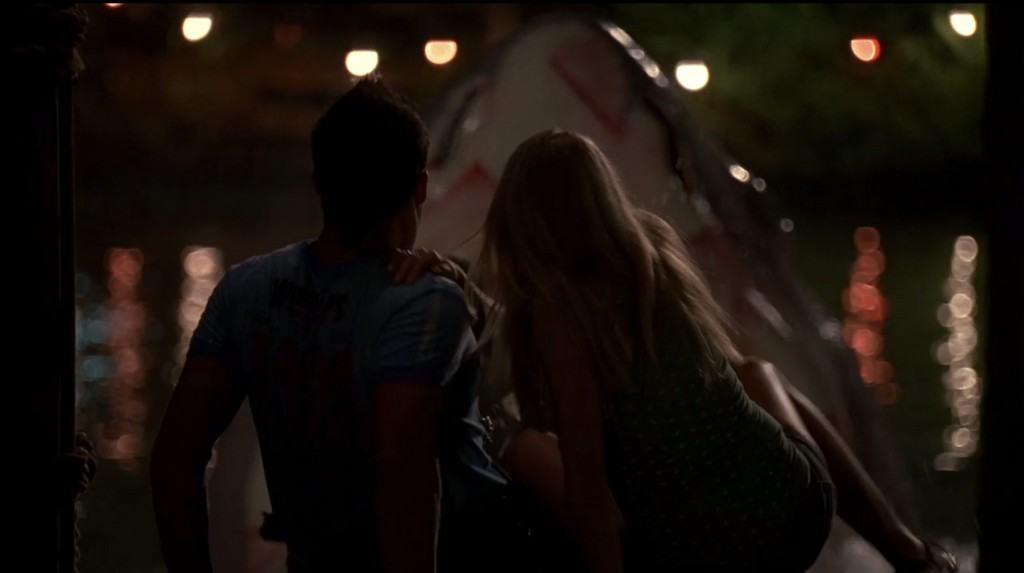 2. Jaws Ride
Creative liberties can be taken and often forgiven in most movies. Bring It On: In It To Win It might take it too far however. In a scene set IN the Jaws ride, we see a Skipper of Captain Jake's Amity Boat Tours defeating Jaws and driving his tourists to safety only to have Carson and Pen walk OUT OF THE BUSHES built into the attractions environment and sit on the gas dock. That's right. They just come out of the bushes. The film doesn't present this in a way that makes it seem like they snuck in but rather a typical occurrence. "Oh, that's cool. The Jaws Ride! Let's go walk around the attraction! That's very normal". They sit on the dock right by the final scene of Jaws and guess what, the shark attacks them. Kudos to the Shark for still working in this scene. We miss you.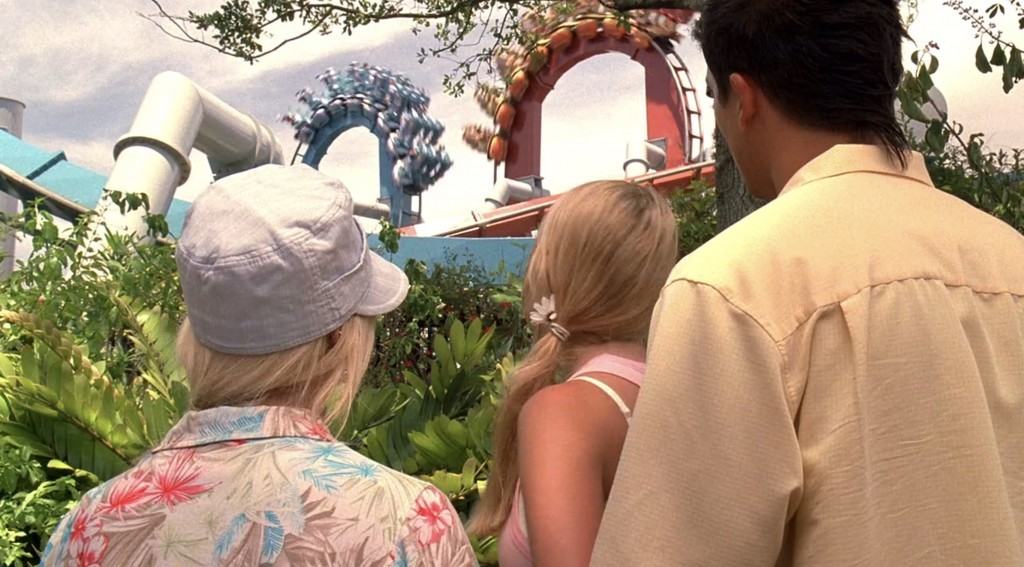 1. Dueling Dragons
Believe it or not, I believe that this film was pitched around the former ride Dueling Dragons. It is so incredibly integral to the plot that to remove it from the film's story line would make the ending not work. As mind blowing as that may seem, it's true. In many ways, this film is ABOUT Dueling Dragons both in a thematic and literal sense. When the team is down and out, they decide to take to hanging out in the parks. While contemplating the team's own existence, Carson watches the Dueling Dragons ride and has an epiphany – what if they were to model their much needed, competition winning move on the ride? It's just so crazy it might work. The team then gets hard at work recreating a cheer move that mimics rides signature moment – when the two rides speed towards another, twisting and flipping out of the way at the last second. I definitely won't spoil if this is how the team wins their competition set in CityWalk, so I will leave it up to you to decide if they master the move or end up much like the statues out front this attraction did.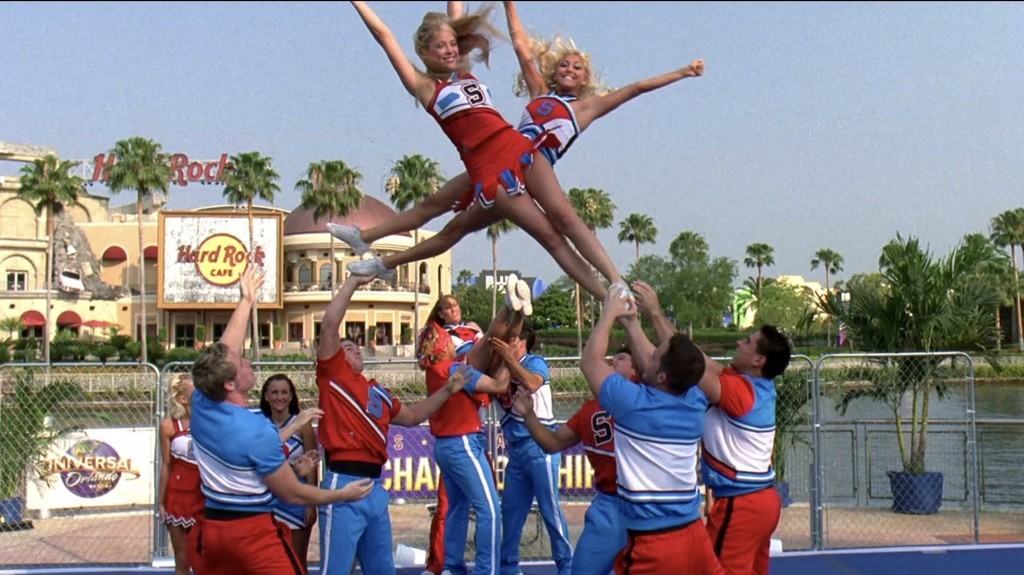 If you haven't been to Universal since around the time this film was made, then now is the perfect opportunity to visit. With the opening of Skull Island: Reign of Kong, there hasn't been a better time to use travel.orlandoinformer.com to book that next trip to ride the movies.
Bring It On: In It To Win It is available now from amazon.com and if you are an Orlando resident you can take advantage of the newly announced same day delivery.
All images and screen captures taken from the Universal Studios film Bring It On: In It To Win It 2007 All rights reserved.