Last week, NBC Sports Grill & Brew held its grand opening red carpet event. Never shying away from the tough work at Orlando Informer, I was burdened with the responsibility of sampling some of the desserts offered at the all-new restaurant. Without further ado, we present to you the top 5 NBC Sports Grill & Brew desserts.
More interested in a main course? Take a look at our top 5 mouthwatering options.
If you want to know a secret, NBC Sports Grill & Brew's vast 75+ item menu actually only features a total of 5 desserts. However, there isn't a bad choice in this five member family. In the event you have to pick just one, here's our rankings:
5. Warm Chocolate Banana Bread Pudding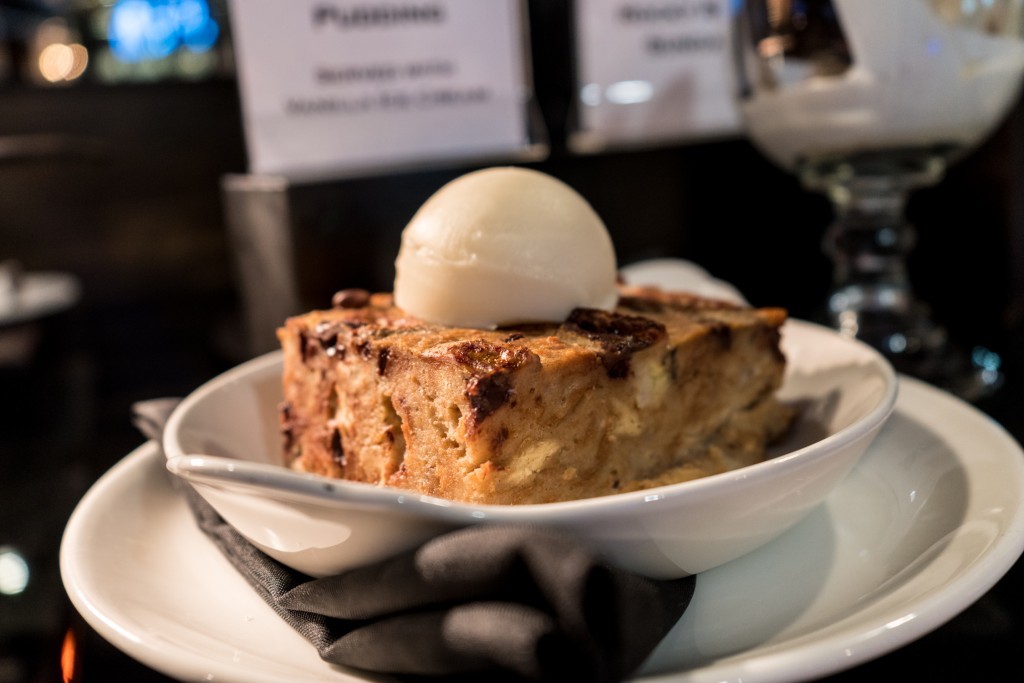 Chocolate Banana Bread Pudding at NBC Sports Grill & Brew.
This pudding comes with a scoop of fresh Cold Stone vanilla ice cream placed right on top of it and certainly isn't a bad option for guests who are fans of bananas but not cake (you'll understand in a moment). $7.95
4. Big Banana Cake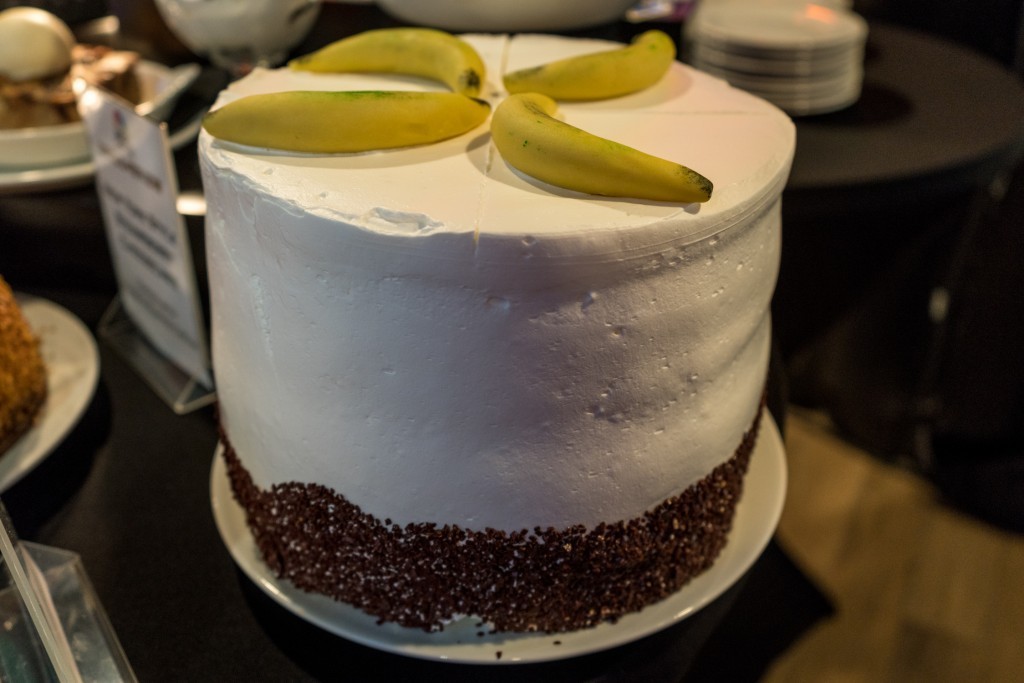 Big Banana Cake at NBC Sports Grill & Brew.
Big isn't an exaggeration. This dessert is 1/4th of a full cake and serves parties of 4 or more. It is 7 layers of alternating rich and gooey banana goodness. The cake contains fresh whole bananas, banana flavored cream and caramel, and is topped with whipped cream and shaved chocolate. $19.95
3. Rocky Road Sundae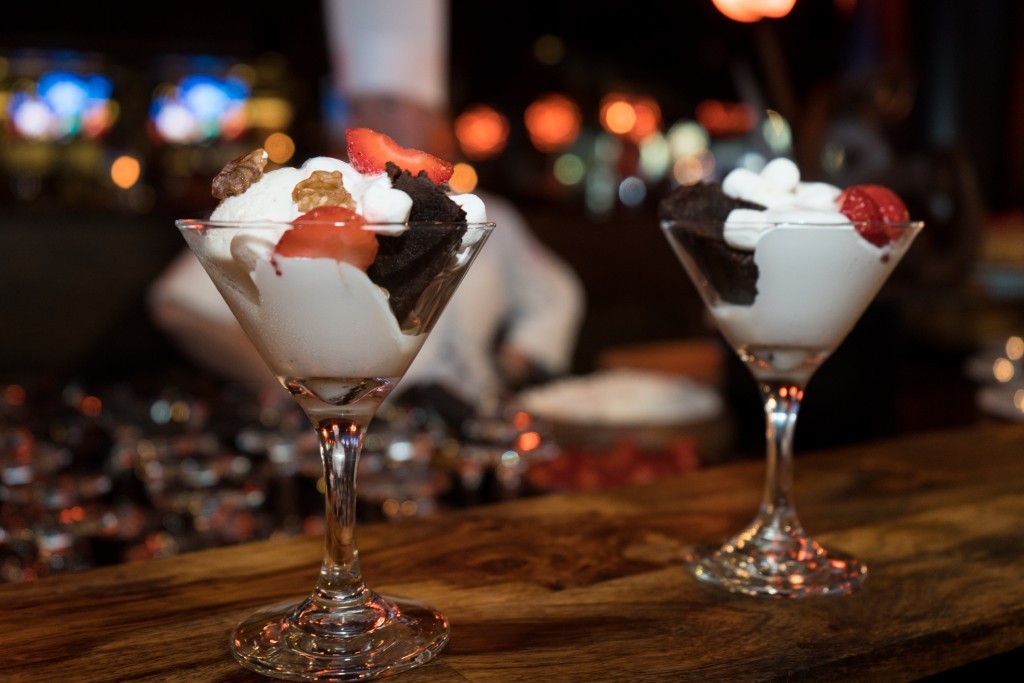 Rocky Road Sundae at NBC Sports Grill & Brew.
Chocolate chip brownies, fresh Cold Stone vanilla ice cream, topped with marshmallow cream, walnuts, fresh strawberries and toasted marshmallow. Do we need to say more? This definitely seems to be the smallest portion size, so keep that in mind if you're looking for something on the smaller size. $7.95
2. Warm Apple Crumble
Diced Granny Smith apples, raisins, brown sugar, cinnamon, caramel, topped with streusel and baked. Then, the NBC Sports Grill & Brew team are kind enough to place a scoop of Cold Stone vanilla ice cream right on top of the creation. $7.95
1. Strawberry Cheesecake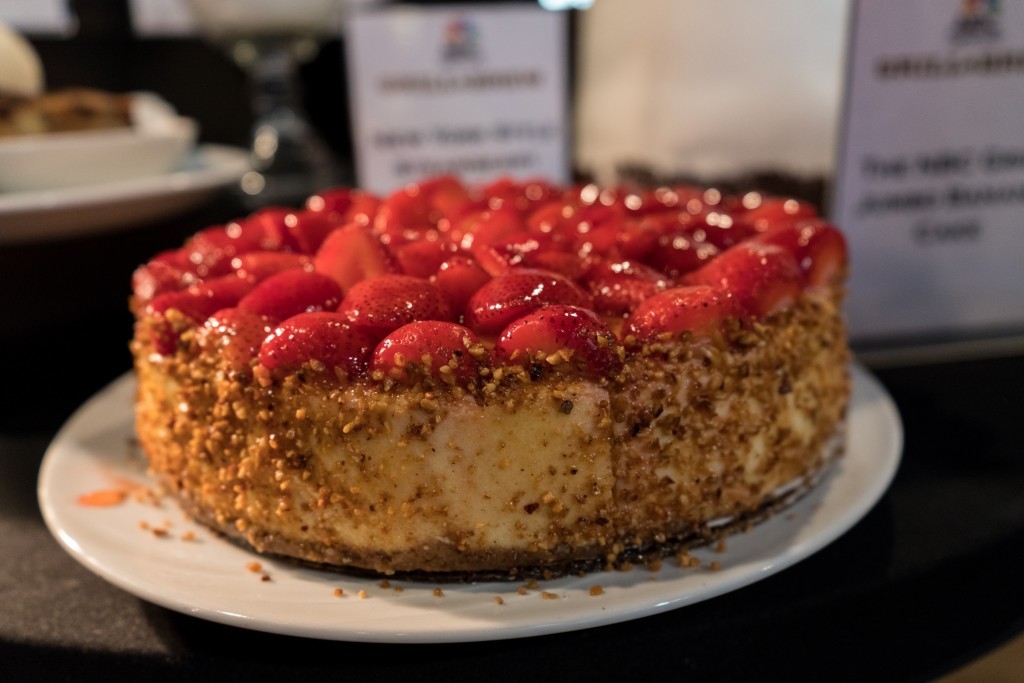 Strawberry Cheesecake at NBC Sports Grill & Brew.
Now we're talking. As a huge fan of cheesecake and the cheesecake lineup certainly lacking at Universal Orlando, I was excited to try this one. To say it didn't disappoint is an understatement. This New York style sour cream cheesecake served with fresh strawberries and whipped cream goes head to head with The Palm's cheesecake for best cheesecake at Universal Orlando and is some of the best I've ever had. $7.95
NBC Sports Grill & Brew is now open daily at Universal Orlando's CityWalk. Click here for the full menu, HD photos, and details!