Top 5 best vegan / vegetarian choices at Universal Orlando
Finding something vegetarian (and especially vegan) can be pretty hard around the Universal Orlando theme parks (trust me, I would know). But it is possible! In no particular order, these are my favorite choices for vegan / vegetarian dining throughout Universal Orlando.
1. Popcorn and pretzels at the parks
The popcorn and pretzels are completely vegan-friendly! This means no animal fats, dairy, etc. The popcorn is super salty though, so if you're vegan due to the health-consciousness, I wouldn't risk it. If you're not, go for it! Popcorn and pretzels are both super good at Universal, and they're good to have on the go if you're just looking for a snack. TIP: If you buy the refillable Souvenir Bucket for around $5, you get refills for about a dollar. You can use this bucket for your entire stay, and years to come (I've been using and washing the same bucket for about three years; they don't ever change it!).
Learn more about Universal's refillable popcorn buckets and soda cups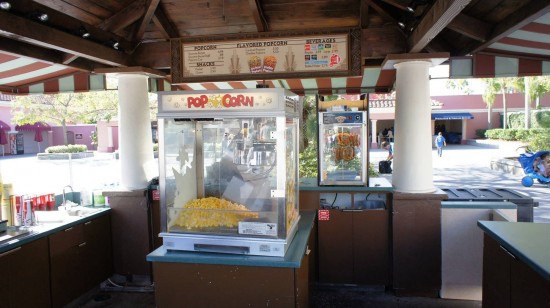 2. Cilantro-Cashew Pest Marinated Tofu at Tchoup Chop
You can find Cilantro-Cashew Pest Marinated Tofu (with Crispy Rice Cake, Mixed Vegetables and citrus soy) at Emeril's Tchoup Chop, the fine-dining restaurant at Royal Pacific Resort. It's a little expensive ($16), but it happens to be one of the cheapest items on the menu. I would probably give this dish an "A." Especially for a vegan dish, it has such flavor, and it's pretty healthy. The atmosphere of the restaurant is also wonderful — this is definitely a must for every vegan visiting Universal Orlando.
Learn more about Emeril's Tchoup Chop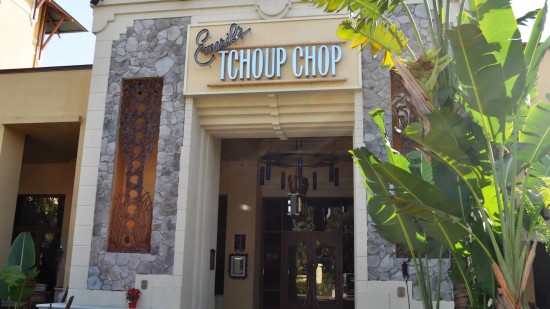 3. Pad Thai or Penne Primavera at Mythos
With Mythos as one of my all-time favorite restaurants (great service, great atmosphere), I would highly recommend their Pad Thai. This dish can be served vegan, and Mythos also has other dishes that can be made vegan. There is on off-the-menu item that is a Penne Primavera with marinara sauce, asparagus, tomatoes, mushrooms, and assorted vegetables (may vary) if you want something less exotic, which is also very good. You just have to ask for no cheese.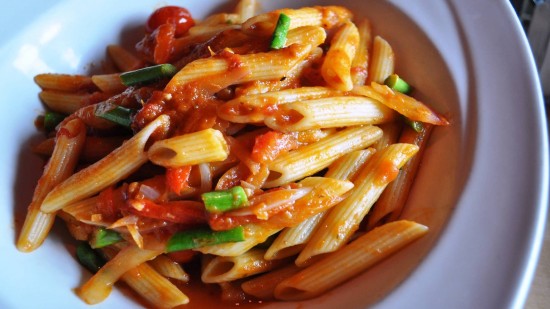 4. Stuffed peppers at Bob Marley: A Tribute to Freedom
I tried this the last time I went to Bob Marley's and loved the dish! It's something different and really good. It is served with delicious and scrumptious yucca fries and some greens. I had to finish the whole thing; it was wonderful. Be careful if you are traveling with people under the age of 21, because the restaurant turns into a club later in the evening. But if you're going for lunch or dinner, I would definitely go. Especially on a nice day, the outdoor seating is really nice. The great food is paired with an interesting building (based on Bob Marley's actual house) and good times!
Learn more about Bob Marley: A Tribute to Freedom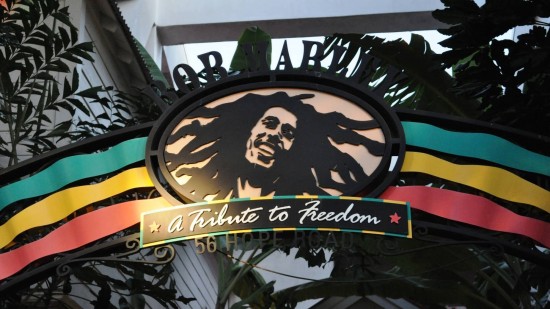 5. Bravo Ravioli or Pasta Primavera at Lombard's Seafood Grille
Both the Bravo Ravioli and the Pasta Primavera are very tasty options, although the Bravo Ravioli is strictly vegetarian and not vegan. The Pasta Primavera, however, can have the creamy basil cream sauce substituted for a marinara sauce. The food is above average at Lombard's, and the atmosphere is exquisite. There is a big fish tank in the middle of the restaurant (if you have kids, fish tanks always keep them occupied while waiting for the food), and the window tables all have a view of the harbor. If you're stuck in Universal Studios for the day with a one-park-one-day pass, this is definitely a restaurant to go to. Reservations might be necessary depending on the season, so I would call as a precaution.
Learn more about Lombard's Seafood Grille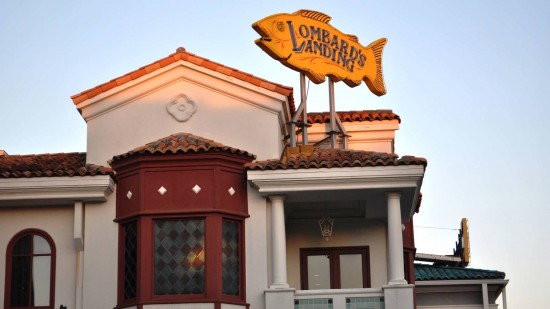 Photo gallery
[sws_author_bio user="emilyca_" size="105″ authorposts="More OI posts by Emily" name_format="About the author"] [/sws_author_bio]