In 35+ years of going to the Walt Disney World Resort parks, if anything is true, I can tell you it is this: Disney World is not just for kids. In fact, the resort as an adult kind of runs in my family; just a few years after Magic Kingdom opened, my parents honeymooned there – without kids.
Yes, the wonderful world of pixie dust, princesses, and pirates may cater to children, and it's easy to see why it's an escape only for them. But Walt Disney himself even said, "That's the real trouble with the world – too many people grow up." And, perhaps, that's the biggest piece of Disney World's magic: it's really, truly for everyone.
So, for those who are off to Neverland or simply looking for a getaway with romantic hotels, bars, and lounges, and the opportunity to relax and dream a little bit, Walt Disney World has you covered – there's nightlife, wildlife, and just good ol' fashioned theme-park life.­
Here are my top three favorite places to enjoy visiting Walt Disney World as an adult:
1. Trader Sam's Grog Grotto and Tiki Bar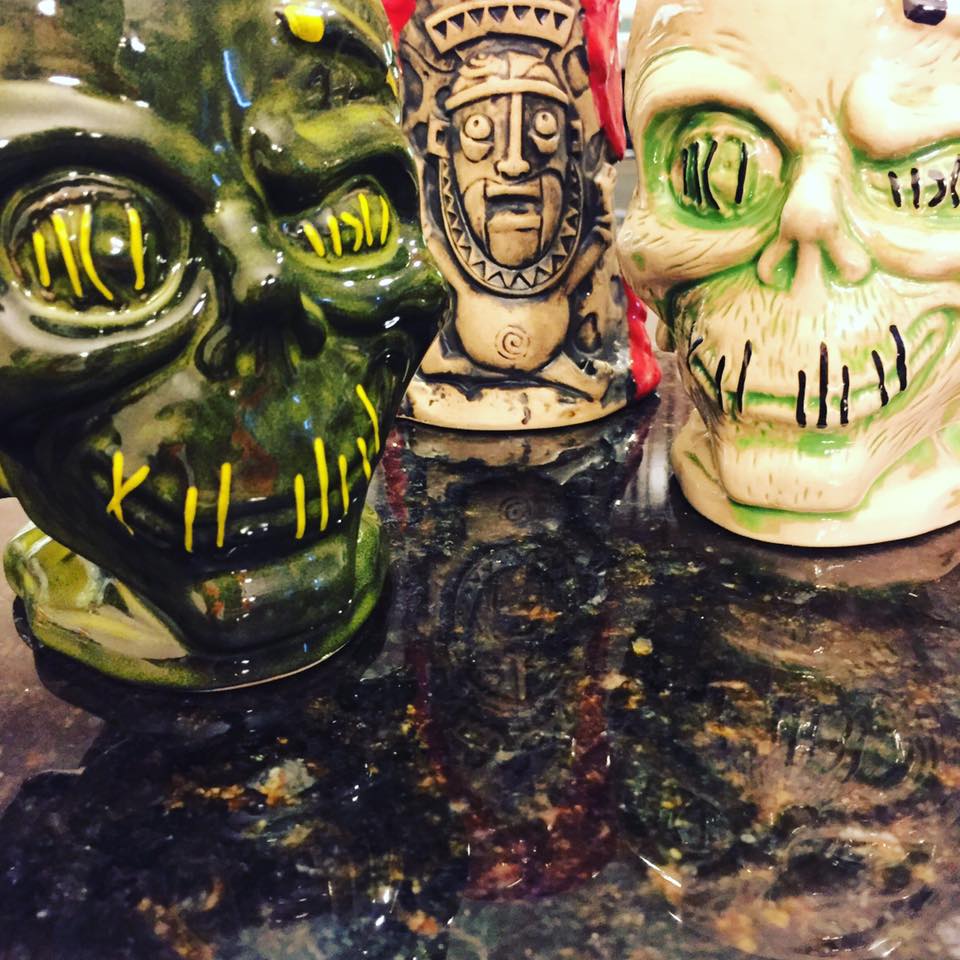 Location: Disney's Polynesian Village Resort
Adult category: the nightlife
I first went to Trader Sam's Enchanted Tiki Bar at California's Disneyland Hotel and fell in love instantly. Both it and Trader's Sam here in Orlando are inspired by the Jungle Cruise, but with the Polynesian Village location being cross-city versus cross-country for me – you could say I was just a little excited for this exotic, ancient-artifact, surprise-filled bar to enchant us in Disney World.
Trader Sam's Grog Grotto is quite small, so you'll want to venture over early, although keep in mind that, after 8:00 pm, the bar becomes 21 and up. Don't expect a quiet night out here, however – the place comes to life with all its adventurous beverages, delicious appetizers, and volcanic explosions. My favorite is the Krakatoa Punch, and I've got the souvenir tiki glass to prove it.
2. Animal Kingdom/Animal Kingdom Lodge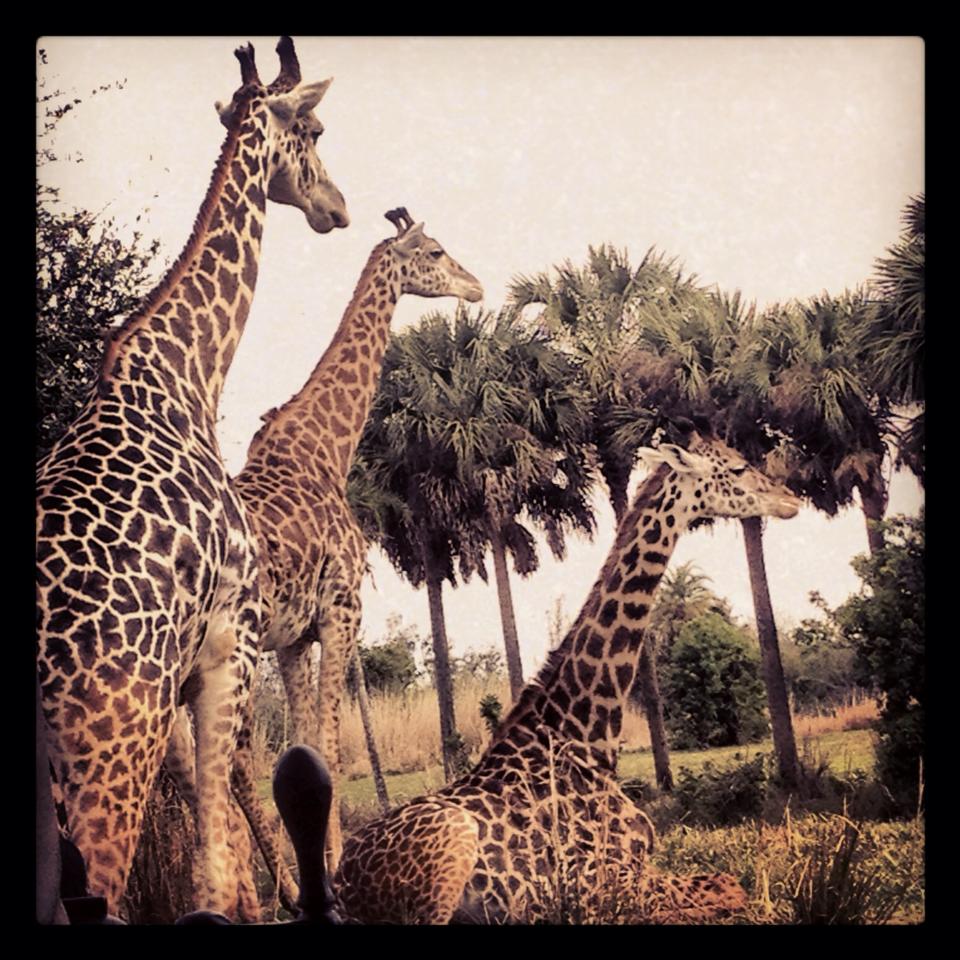 Location: Disney's Animal Kingdom theme park and its associated hotel
Adult category: the wildlife
Most people envision palm trees and beaches when they think of Florida, but if you stop for a moment and look around, there is always an opportunity for the natural wildlife to pop up and leave you with a whole new appreciation for the Sunshine State. But if you're looking to take your explorations to a whole new level, well, Disney's Animal Kingdom has you in mind with Kilimanjaro Safari, Gorilla Falls Exploration Trail, and the Maharajah Jungle Trek – in one park, you can see everything from butterflies to baboons.
But don't stop there – Disney's Animal Kingdom Lodge offers an incredible overall experience as your home away from home with amazing, award-winning dining options (do not leave without eating breakfast at Boma – Flavors of Africa!), and, yes, in some cases, giraffes and zebras right outside your window.
3. Epcot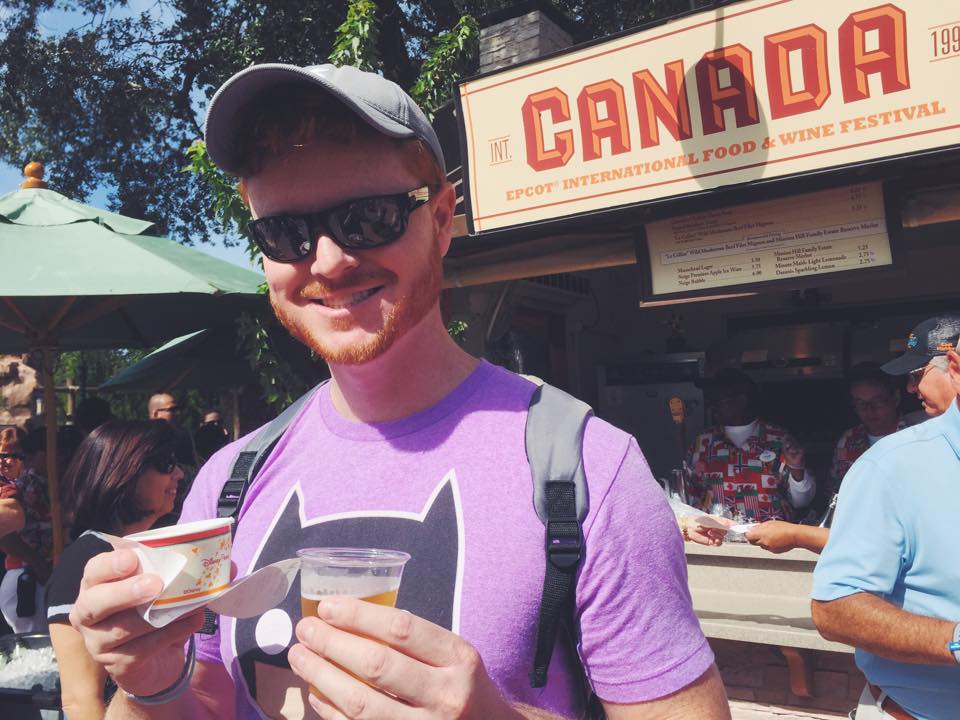 Location: Epcot theme park
Adult category: the theme-park life
I know most of you think our beloved acronym theme park is the "Bat signal" for the International Food & Wine Festival, or you're even thinking, "Of course! Cue drinking around the world!" And you wouldn't be wrong – those certainly are two of my favorite things to do at Epcot. Year round, however, there's culture, music, fine dining, and more!
We recently took a friend to Epcot who is an avid gardener – she loved looking at all the plants throughout Walt Disney World but had never been on Living with the Land and could not contain herself when she learned of the Behind the Seeds tour at the park. Come to think of it, we didn't even tell her about the International Flower & Garden Festival, either!
I also highly recommend the International Festival of the Arts, which is held at Epcot just after the new year and is great for any art lover or artist in your life.
–
Visiting Walt Disney World as an adult can be experienced in so many ways – from the budget-friendly to a fair game of splurging. Whatever you want, and whatever you can dream up, can almost certainly come true in the most magical land of all. From camping at the Fort Wilderness Campgrounds and having drinks at Jock Lindsay's Hangar Bar at Disney Springs to living in luxury at the Grand Floridian Resort & Spa, where you can also have a one-of-a-kind dining experience at Victoria & Albert's… the possibilities are endless.
There's no need to stretch the limits of your imagination when visiting Walt Disney World as an adult, because the resort is meant for you, too! (Although, sprinkling a little extra pixie dust before immersing yourself in a world that dares you to make-believe, expand your creativity, take in the details, and explore the unknown – no matter your age – never hurts.)
Share all of your own favorites with thousands of other die-hard fans in our OI Community Facebook group. And then don't forget to follow Orlando Informer on Facebook, Twitter, and Instagram for the latest news and tips at Universal Orlando, Walt Disney World, and other Orlando experiences.