Top 10 restaurants to visit while in Orlando
#10 – Earl of Sandwich
If you like savory hams, gourmet cheeses, and succulent flavors between fresh baked bread, located in Downtown Disney, is a sandwich lovers dream. Salads, soups, and potato salad is made fresh daily as well as coleslaw, brownies, and fruit cups. They also have different salads and options for vegetarians and vegans alike. They have great customer service and don't mind when asked questions if it's your first time here. Price range is reasonable from $7 to $9 a sandwich. But be prepared to wait because this place is always packed, especially during lunch time.
http://www.earlofsandwichusa.com/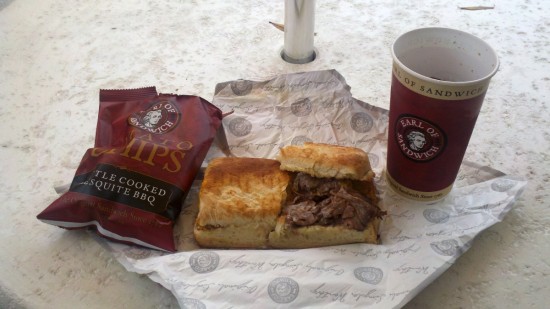 #9 – Taverna Opa
Have you ever wanted to taste the great foods of Greece? Well, Taverna Opa — located at Pointe Orlando on International Drive — is bursting with flavor, fun, and entertainment. They have a great selection of foods from slow roasted lamb to freshly catched salmon served with grilled white wine citrus sauce with sautéed vegetables and white rice. They also make their own hummus along with their Tzatziki which is a strained yogurt with cucumber, garlic, dill, and evoo. And of course for the adults, they have a happy hour of 2 for 1 drinks, $3 dollar appetizers and1/2 price cocktail pitchers but these specials are only at the bar. Taverna Opa has plenty of entertainment and is not for people who want just a quiet dinner. There are dancing on tables, plates being smashed, traditional line dances, and belly dancers.
#8 – Padrino's Cuban Cuisine
Located at the Villages at Hunter's Creek, Padrinos is a local favorite for traditional Cuban sandwiches, shredded beef over yellow rice, and flan. They have a very low key atmosphere and their Spanish music just makes you want to get up and dance your heart out. Customer service is excellent as well as their bread and butter they give you to munch on. Their Cuban coffee is authentic and tres leches is to die for. No reservations are ever needed because they have speedy service and if you do wait, it's no longer than 20 minutes.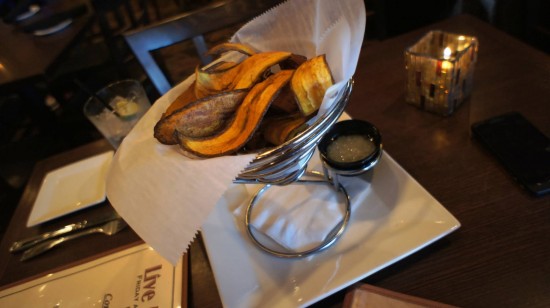 #7 – Capital Grille
I recommend this place for special occasions only, because the prices are high and it's expected of you to be dressy. Nevertheless, Capital Grill serves up flavorful sirloins, roasted chicken blended with red rub spices, and lobster and crab stuffed shrimp which is my favorite. I love seafood so the glazed salmon is really flavored as well. They also sell soups, salads, and fresh oysters for appetizers. I also recommend calling for a reservation a day ahead of time. Like Taverna Opa, this restaurant is located at Pointe Orlando on International Drive.
http://www.thecapitalgrille.com/Locations/Orlando/Main.asp
#6 – Jimmy Buffet's Margaritaville
Everyone needs a margarita in their life once in a while. That's why I come to Jimmy Buffets Margaritaville, located inside CityWalk at Universal Orlando Resort. Take a walk on their deck outside filled with big screens and beach chairs, or grabs a table inside and listen to Jimmy Buffet tunes while sipping an ice cold frozen margarita. I love the beachy, Key West atmosphere along with the upbeat, happy servers who look like they don't have a care in the world. Here, family is welcome, and the kids I've seen here look like their having a blast. Their food is amazing with great portion size and they pretty much have anything and everything on the menu. Burgers, quesadillas, and seafood are their best sellers. They also have a killer boca burger which they make themselves. Reservations highly recommended unless going to a week day.
http://www.margaritavilleorlando.com/
#5 – Buffalo Wild Wings
Beer and wings. Need I say more? This sports bar and grill has big screens hanging up on every wall possible, ever beer on tap, and every flavor sauce you could think of to top off your wings. They are the number one hot spot for watching football and ufc fights. Sweet BBQ, teriyaki, mild, parmesan garlic, medium, honey BBQ, spicy garlic, jammin' jalapeño, azian zing, Caribbean jerk, Thai curry, hot BBQ, hot, mango habenero, wild, and blazin'. These are all the sauce choices, in order of hotness. These are also available to purchase in bottles for $9.99. One piece of advice: be sure to ask for your wings plain with the sauce on the side. You're likely to get hot, fresh wings rather than ones that they already sauced up and stuck under the heat lamp.
Buffalo Wild Wings currently has eight locations around the Orlando area.
http://www.buffalowildwings.com/
#4 – Giordano's
Giordano's is famous for their Chicago style pizzas. If you have never had one, this is the place to experience it. I must warn you though: don't come here starving! It does take 30-40 minutes to cook a Chicago stuffed pizza because of how thick it is. Their sauce tastes homemade and not canned, and their cheese tastes really fresh. You also have the option to stuff it with whatever you want. Their cheese bread is really good, and can find a coupon for free cheese bread in an Orlando travel book. Here, they treat you like family. The staff is excellent and always had a smile on their face. They have plenty of seating and are always packed. On a busy night, you will wait 30 minutes, but honestly, it's totally worth it.
Giordano's currently has three locations around the Orlando area. (You can also buy their pizza at Super Target!)
http://www.giordanos.com/locations.html
#3 – Mimi's Cafe
Imagine sitting in a cafe outside on a spring afternoon in the city of New Orleans with jazz music filling the air. That's how I feel every time I come here. Very comfortable, family friendly restaurant with great food and muffins that taste like they were delivered from the heavens above. Pastas, sandwiches, fresh baked bread fill the air when you enter Mimi's. My favorite dish is the pesto turkey sandwich with fries. This dish is pretty big so if you're not very hungry, it could be an option to share.
Mimi's Cafe currently has four locations around the Orlando area.
http://www.mimiscafe.com/SearchResult.aspx?zipCode=32819&distance=25
#2 – Mizu Hibachi
FREE SAKE in Kissimmee! The cooks make all the fun here. They make pictures with the rice, make onion volcanoes, and serve sake by squeeze bottles which they poor into your mouth while counting till 20. Their sushi is fresh and oh so delicious.
http://www.urbanspoon.com/r/26/1534721/restaurant/Orlando/Mizu
#1 – Yello Dog Eats Café
Standing alone on a long stretched highway surrounded by orange trees is Yellow Dog Eats. This place reminds me of an old style country store in the middle of nowhere. But when you step inside, it feels as if you're not in Florida anymore. Their private dining area looks as if you've stepped inside somebody's country home; the outside dining is very beach like and fun with umbrellas at every table. They also have a gourmet store attached to the restaurant that sells all types of sauces and wine. Their food is AMAZING here. I've never been a big BBQ fan until I came here. They told me their most famous dish was called the "yellow dogs famous pulled pork sandwich". I have been hooked ever since. They also carry honey mesquite roasted turkey sandwiches, white albacore tuna salad sandwiches, chipotle wraps filled with chicken and veggies, and they also serve fresh made daily coleslaw.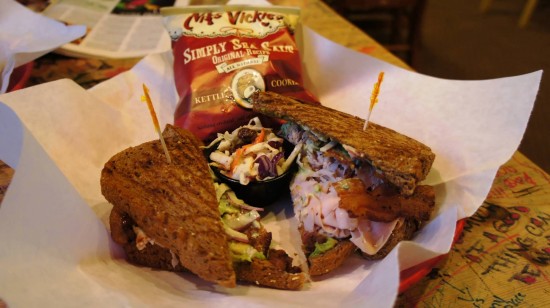 Yellow Dog Eats – photo gallery
Click any image to view it full-screen. When the full-screen image is open, click to the right to advance through the gallery. If several thumbnails are missing, try reloading this page in your browser.
[tag-gallery tag=yellow-dog-eats-bistro-and-wine-store columns=5 theight=110 twidth=110]
[sws_author_bio user="KrystalHamel" size="105″ authorposts="More OI posts by Krystal" name_format="About the author"] [/sws_author_bio]