Toothsome Chocolate Emporium and Savory Feast Kitchen has arguably become the most popular CityWalk destination, and the reason behind its prominence is inarguably due to its spectacular lineup of specialty milkshakes. Interestingly enough, however, the restaurant has been frequently tinkering with its shake menu ever since its opening day of September 22, 2016, adding a few here or, sadly, removing a few there.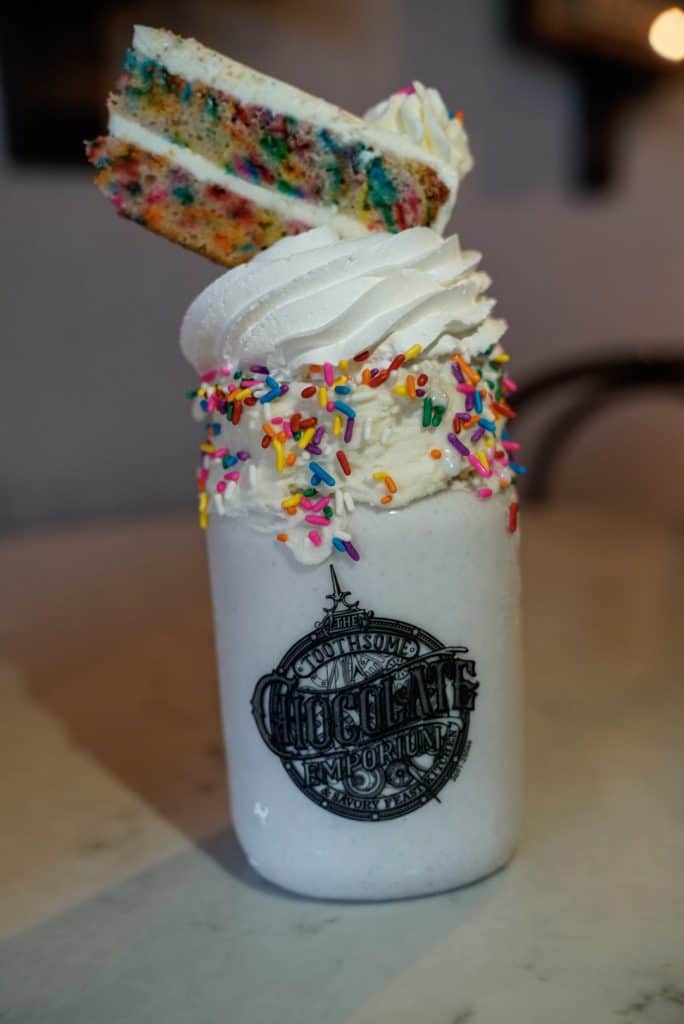 We should probably stop before getting too far ahead of ourselves and get into what, exactly, these changes have entailed. The good news is that we've seen only tiny alterations thus far; the bad news is that a small (but growing?) number of these over-the-top concoctions are no longer available to guests who venture into Penelope Toothsome's world-renowned chocolate laboratory. The biggest of these missing milkshakes, by far, are the two varieties that debuted with their 11 ice-cream brethren last September: the Bacon Brittle (made of bacon ice cream, bacon brittle, bacon flavor, chocolate-covered bacon, and bacon caramel) and Cinnamon Fantasy (Cinnamon Toast Crunch ice cream, cinnamon, fresh-whipped cream, and Cinnamon Toast Crunch) shakes. Both were removed sometime within the first several months of Toothsome's operation.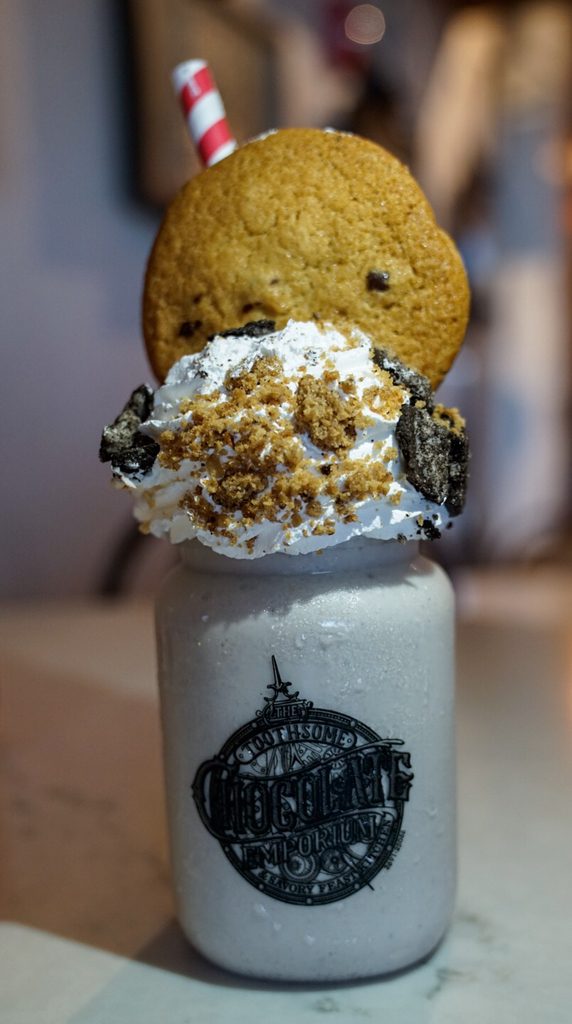 Perhaps to help balance this out – and, really, just to do something really nifty for those visitors who happen to be on-site at the time – Universal has offered three one-day-only shakes so far this year, including Jacques's Chocolate Day Special (white chocolate and Dutch chocolate ice cream and a freshly-baked black-and-white cookie) for National Chocolate Day and Penelope's Birthday Shake (dark chocolate ice cream, amarena cherries, and white chocolate-cherry mousse) for, well, Penelope's fictitious birthday.
But this new batch of recently-released additions is far more permanent, consisting of three new treats that have already been added to the everyday menu: Funfetti, Cookie Jar, and Peanut Butter and Jelly. Each is delicious and brings a fresh new twist on the restaurant's already-robust shake menu – the PB&J is peanut-butter-heavy but good; Cookie Jar tastes just like a liquid snickerdoodle; and Funfetti… is Funfetti. (Though what could possibly beat Espresso Buzzzz, really?)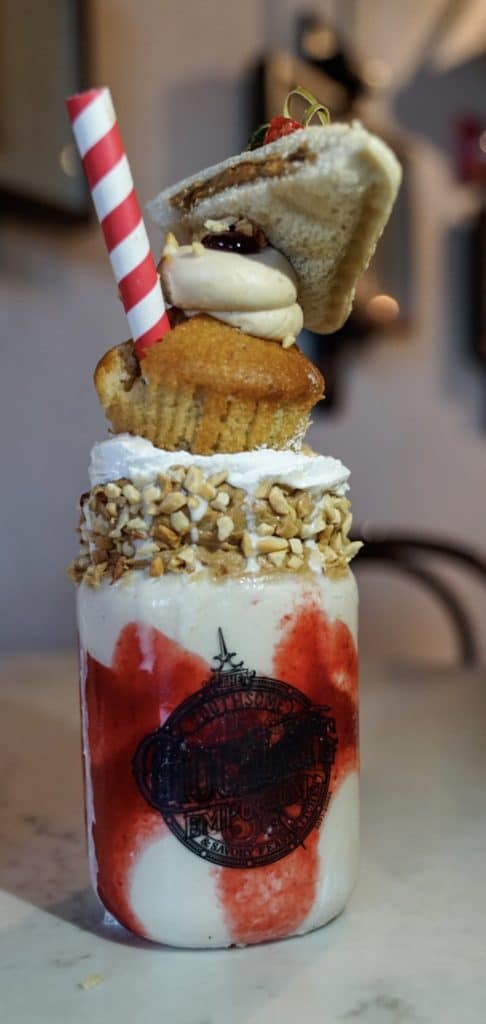 Why so many changes? It turns out Toothsome Chocolate Emporium's milkshakes have proven to be far more popular than even what Universal itself thought they would be, resulting in initial wait times for guests that were torturously long. Getting rid of Cinnamon Fantasy and Bacon Brittle was an effort to speed up the entire process (these two offerings, for instance, were the only two omitted from the shake bar off to the side of the main entrance, where patrons could just order the dessert without having to be seated in the restaurant proper). Now, several months later, it looks like the venue is ready to plug those holes back in – and then some.
The Funfetti, Cookie Jar, and Peanut Butter and Jelly milkshakes are freely available now.
–
Be sure to follow Orlando Informer on Facebook, Twitter, and Instagram for the latest news, tips, and rumors at Universal Orlando, Walt Disney World, and other Orlando attractions.