Even before Toothsome Chocolate Emporium and Savory Feast Kitchen opened last September 22, it was renowned for its impressive façade (which was helped furnished by none other than Universal Creative, the department responsible for designing theme park attractions) and, of course, for its over-the-top milkshakes, which range from the delectable Espresso Buzz Milkshake (which features coffee ice cream, chocolate espresso beans, and biscotti) to the absolutely insane Chocolate X5 Milkshake (chocolate ice cream, chunks, sauce, and spirals are joined with strawberries and whipped cream).
Since then, the restaurant has more than earned its place in the CityWalk pantheon, even becoming our favorite venue at the resort; everything from its atmosphere to its menu (you have to try the Warm Chocolate Almond Bread appetizer) to, even, its gift shop is immersive, appealing, and top-notch, making it far more than just a one-trick pony that some feared it might have been.
But Toothsome's most exciting quality, it turns out, just might be something altogether different: its timed exclusives.
For last year's National Chocolate Day (that's October 28, for all those playing along at home), the restaurant issued a one-day-only special treat: Jacques's Chocolate Day Special, which consisted of white chocolate and Dutch chocolate ice cream and a freshly-baked black-and-white cookie. And today, Toothsome is outdoing itself by offering another 24-hour special: Penelope's Birthday Shake, a magical concoction that includes dark chocolate ice cream, amarena cherries, and white chocolate-cherry mouse. Yes, it looks – and tastes – as delicious as it sounds.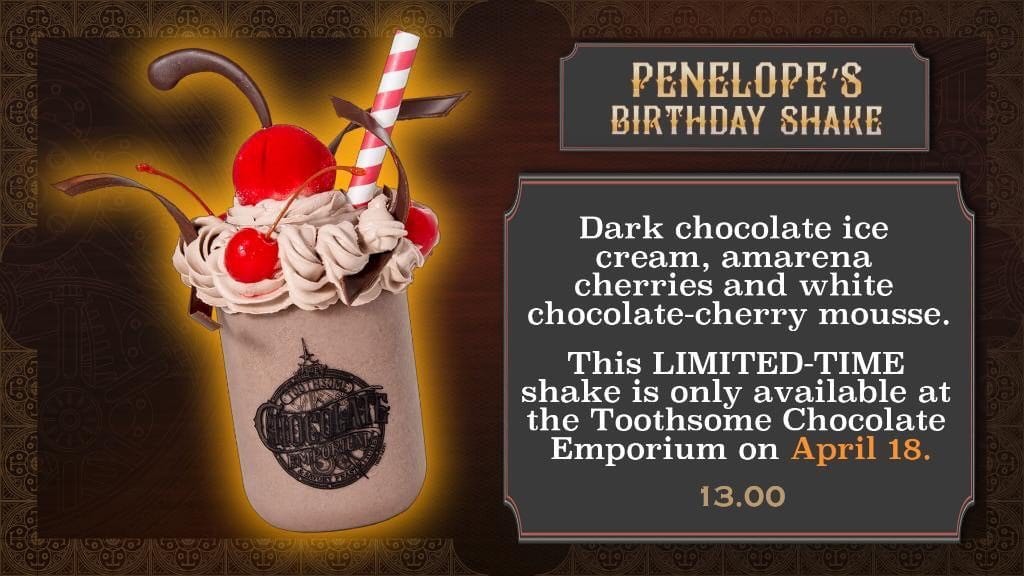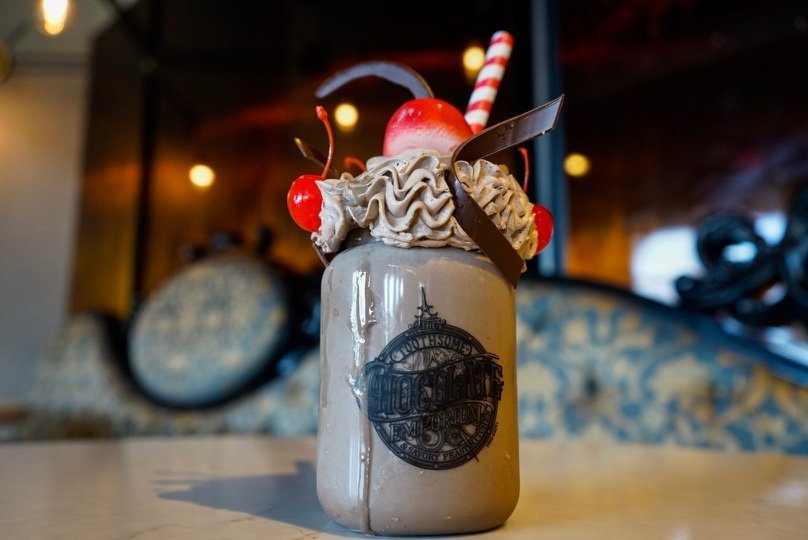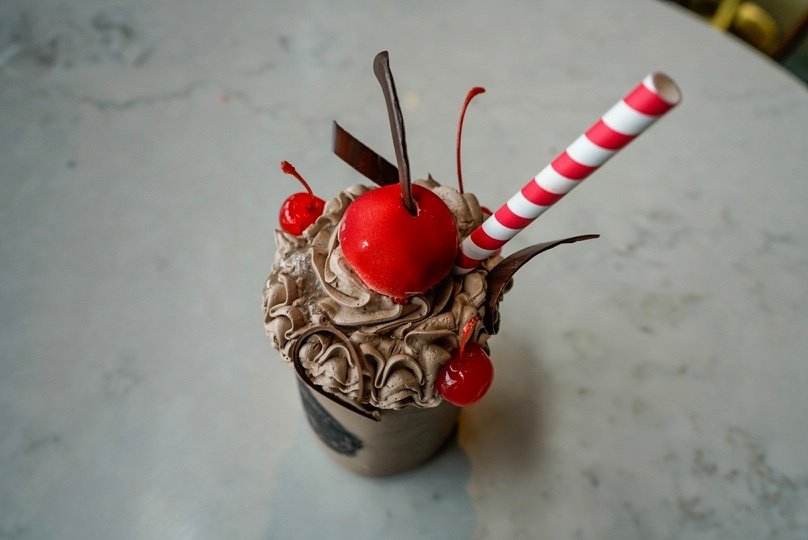 In addition to temporarily expanding Toothsome's milkshake menu to 12 entries instead of the typical 11, there's actually much more at work here. Just as the themed industry has moved to exclusive food and drink options as the next method to achieve total immersion for its guests (just take a look at what Universal is doing with Volcano Bay and what Disney has lined up for Pandora: The World of Avatar to get a taste [no pun intended] of what's going on), the next development seems to reside with timed-exclusive offerings; The Wizarding World of Harry Potter, after all, has hot Butterbeer, Springfield, USA has Dufftoberfest beer, and Disney has created a mini-industry of its own with the various seasonal Epcot food and wine shows. By establishing temporary tastes or, even, events, the theme park operators are creating incentives to lure vacationers to their resorts during times of their choosing and holidays of their own creation (such as Penelope's birthday, which we're pretty sure didn't even exist until just a few hours ago).
For Toothsome Chocolate Emporium, specifically, and CityWalk, generally, it opens the way for a whole new type of enterprise: working with Universal Creative to generate backstories for all the various venues, which can then, in turn, be drawn upon to furnish a whole slew of extras, whether it be these one-day-only milkshakes or the Penelope and Jacques characters who tour their restaurant and meet 'n greet with its patrons. If taken to its logical conclusion, such experiences could enrich CityWalk's lineup and help make it even more of a must-visit destination; imagine a special margarita on Jimmy Buffett's birthday at Margaritaville, unique hot-dog varieties during the World Series at the Hot Dog Hall of Fame, or a special parade and wine tastings at Vivo Italian Kitchen during Columbus Day. It's a way of enriching the area without having to engage in new construction or overhauling properties – exactly like adding Christmas to The Wizarding World of Harry Potter.
We can't wait to see what timed-exclusive card Universal has up its sleeve next – or, even better, how Disney will respond in kind, making Central Florida even more appealing for visitors. In the meantime, however, be sure to get over to Toothsome Chocolate Emporium and Savory Feast Kitchen for Penelope's Birthday Shake; it's available for today only, Tuesday, April 18, at a cost of $13.00.
–
Be sure to follow Orlando Informer on Facebook, Twitter, and Instagram for the latest news, tips, and rumors at Universal Orlando, Walt Disney World, and other Orlando attractions.