Toothsome Chocolate Emporium & Savory Feast Kitchen has begun its preview period this week, opening nightly for guests. (Lunch service will soon be added.)
Over the first three days of its preview, we've spent 9 hours at the new restaurant. We've sampled 4 courses. We've captured almost 250 pictures. While our full review will come following the (yet to be announced) grand opening, we wanted to share some initial thoughts.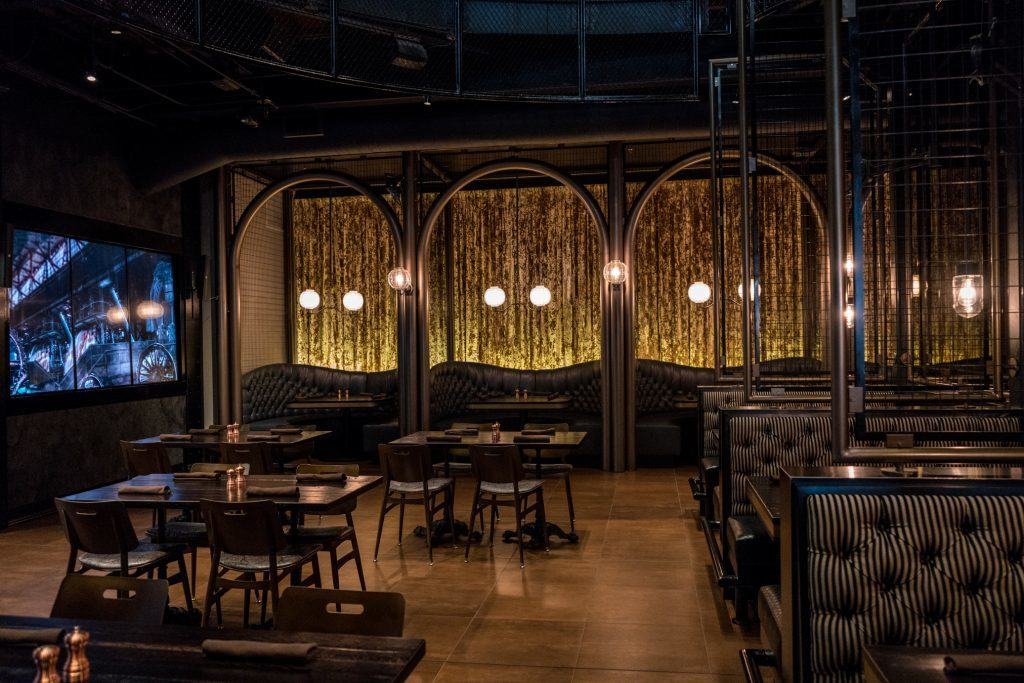 The restaurant is likely Universal Orlando's most highly anticipated restaurant ever. It may even be the most anticipated restaurant at any theme park complex ever. A year ago from tomorrow (August 26, 2015), we broke the news that the latest addition to CityWalk would be centered around chocolate. Then, Universal Orlando's official announcement in March that Toothsome Chocolate Emporium was coming to CityWalk blew up. It became our most popular story ever (at the time) and the news trended nationally.
Since rumblings of a chocolate restaurant coming to CityWalk, our coverage has reached over 2.2 million people on our Facebook alone. Suffice to say, we weren't the only ones excited to join Penelope Toothsome and indulge in a hand crafted milkshake.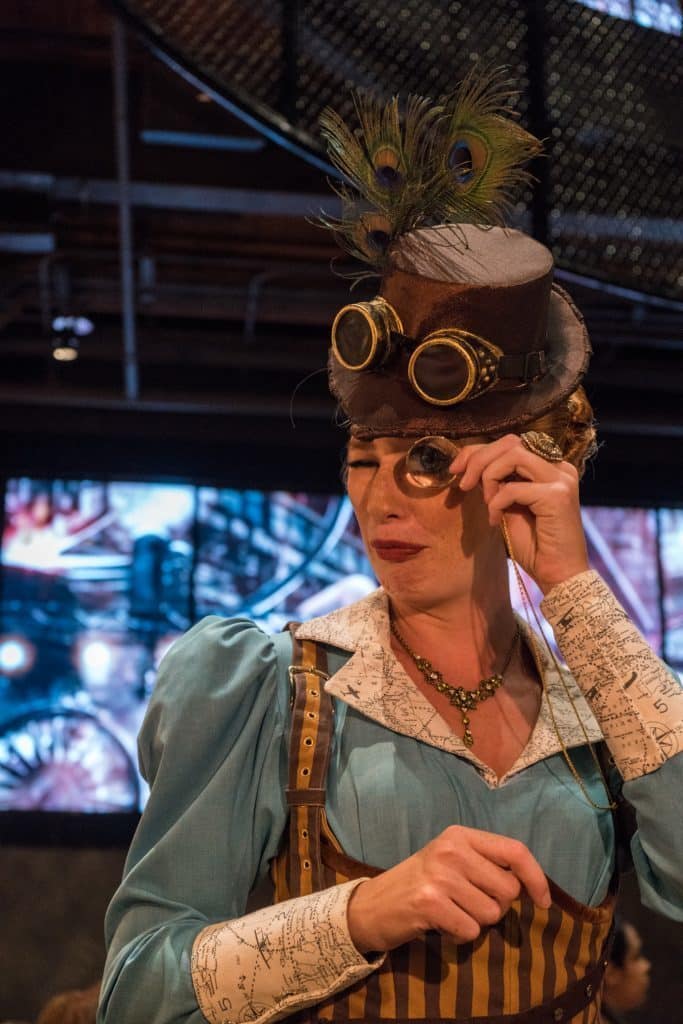 Unfortunately, we'd have to wait quite a while before being able to taste one of the aforementioned milkshakes. Toothsome milkshakes were the underlying problem in a "shake-y" start to the restaurant. Prior to the restaurant opening for service, I decided to order a brownie milkshake at the foundry (read: milkshake bar outside the seating area). After forking over $13 and waiting 28 minutes, I approached a gentleman who I thought at the time was a manager of the restaurant to check on the status of my order.
My question, which I thought was kindly and calmly asked, was met with no apology or any form of sympathy. The answer I was given was that there are "100" people ahead of me and 4 milkshake machines (this was interchangeably switched with 8 machines during the conversation). It takes them three minutes per milkshake, he added. Slightly taken back by his blunt and unphased attitude, I looked around and replied "one hundred?" (Using his math and the time I received the milkshake, there couldn't have been more than 20 people ahead of me at this point.) I noted that I understand it's a preview, but it's also normal pricing and almost 30 minutes for a milkshake might deserve at least a moment of investigation. Finally, he added "it's just math."
This led me to a moment of silence. Looking back over years and years of visiting Universal Orlando, I don't think I've ever encountered someone in a management position with such poor guest interaction. It almost seemed like they were making an active effort to talk down to me. Again, this is not in line with the values and interaction I've had with hundreds of Team Members in management roles across multiple facets of the Resort. The silence was broken with him snappishly adding, "did you want to continue to wait or was there something else I can do?"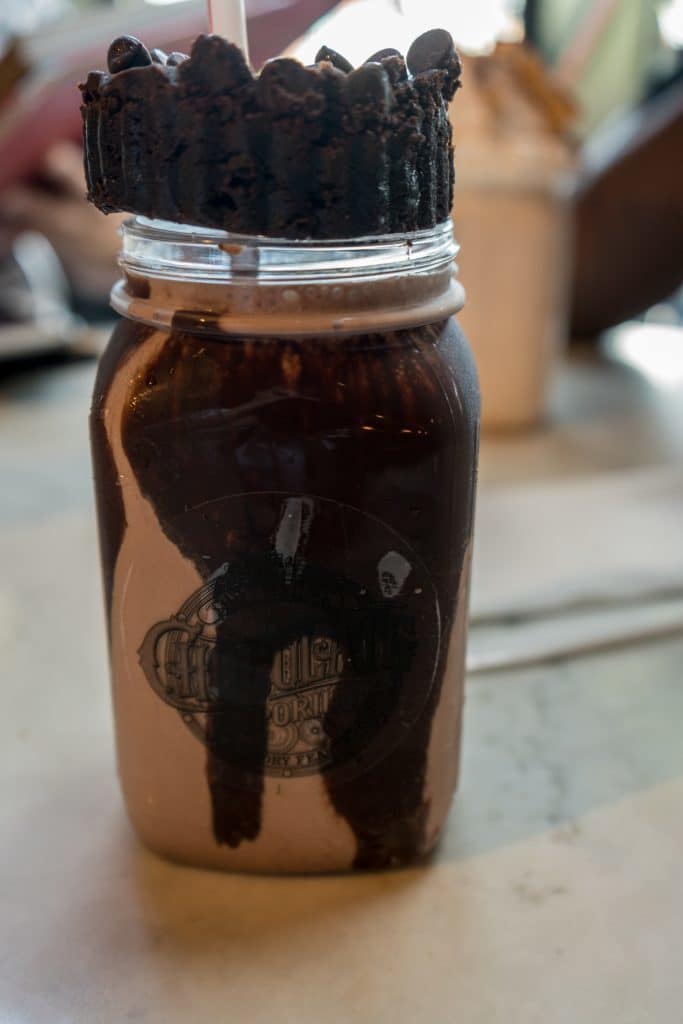 After almost 40 minutes, my brownie milkshake was hand delivered by the same team member. This time, I asked him to introduce himself and learned that I was only half correct. While they are a manager, they are actually in a higher position than solely based out of Toothsome. They are the Manager of Talent Development for Universal Orlando. They train others how to interact with guests. Scary.
The milkshake was, as you'd expect, very sweet. I couldn't finish most of it. It was very good, but I don't think it was great, worth its current price point, or worth a 37 minute wait.  Caitlin Dineen, with the Orlando Sentinel, shared a similar opinion regarding her first Toothsome shake:
I can sum up my Toothsome shake in a word: eh. Lacked flavor and the oomph expected for such a creation. Pretty disappointed.

— Caitlin Dineen (@CaitlinDineen) August 22, 2016
First impressions are everything and this one left a sour taste in my mouth. I understand that everyone has rough moments and opening a new restaurant can be stressful, however this Talent Development Manager supervised the restaurant for the entirety of my 9 hours inside of it. Despite having ample opportunity and placement, he never spoke to me again on either of my two visits. He did, however, speak with plenty of other tables.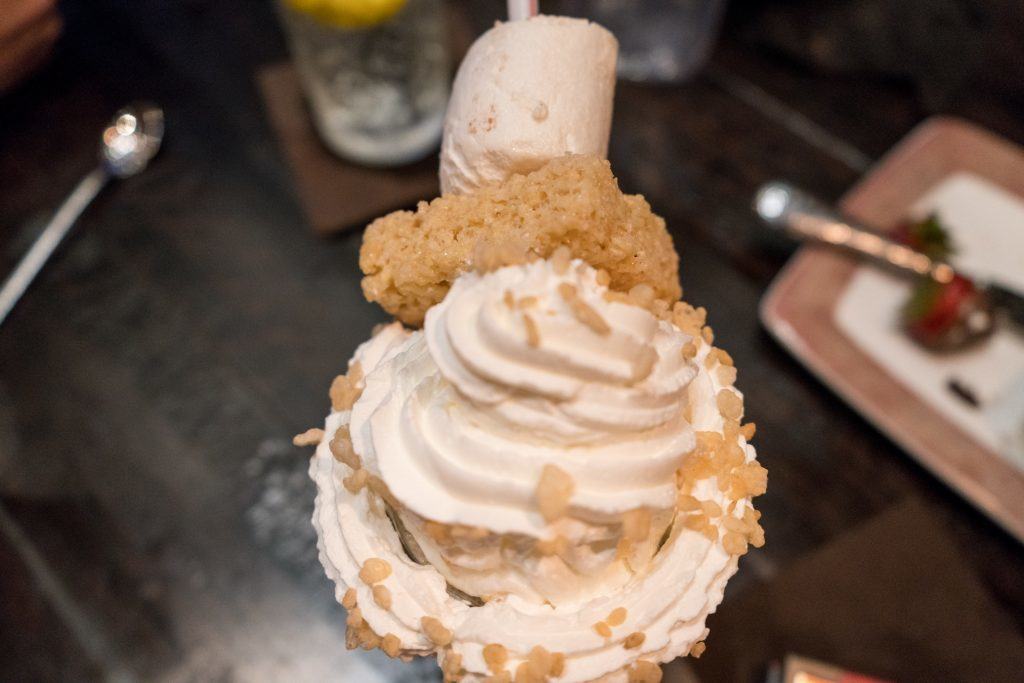 The rest of the service at Toothsome, including their local management, was far superior than this interaction. The assistant restaurant manager checked on my table twice during my first visit and the restaurant manager checked on us once. During our second visit, the assistant manager checked on us again. (Side note: This assistant manager also opened NBC Sports Grill and ran an awesome restaurant over there.)
Rolling the dice once again, the second milkshake ordered inside the restaurant on the first night took 1 hour and 25 minutes. During this time, plenty of staff came over and ensured the milkshake would come soon. Shortly following this, they ceased serving milkshakes from within the seated restaurant. This policy was continued on my visit Wednesday night. The second night boasted plenty of smaller hiccups. These include being given plates covered in water for our bread, food arriving burnt (black), and receiving incorrect side dishes.
Overall, the food at Toothsome Chocolate Emporium was very good. A lot of it is even moderately priced, which is very uncommon for a restaurant at CityWalk. Out of the 10+ dishes I sampled, there was only one that I would not recommend (Classic Margherita Flatbread [$10.95]). Other options, such as the Chicken Bercy ($14.95),  BBQ Chicken Flatbread ($13.95), Berries and Cream waffle ($8.95), Pork Belly Sliders appetizer ($11.95), and Warm Chocolate Almond Bread appetizer ($2.95) were all spectacular. I suspect this may be a result of Steve Jayson, Vice President & Corporate Executive Chef for all Universal parks, overseeing the kitchen during both of my visits.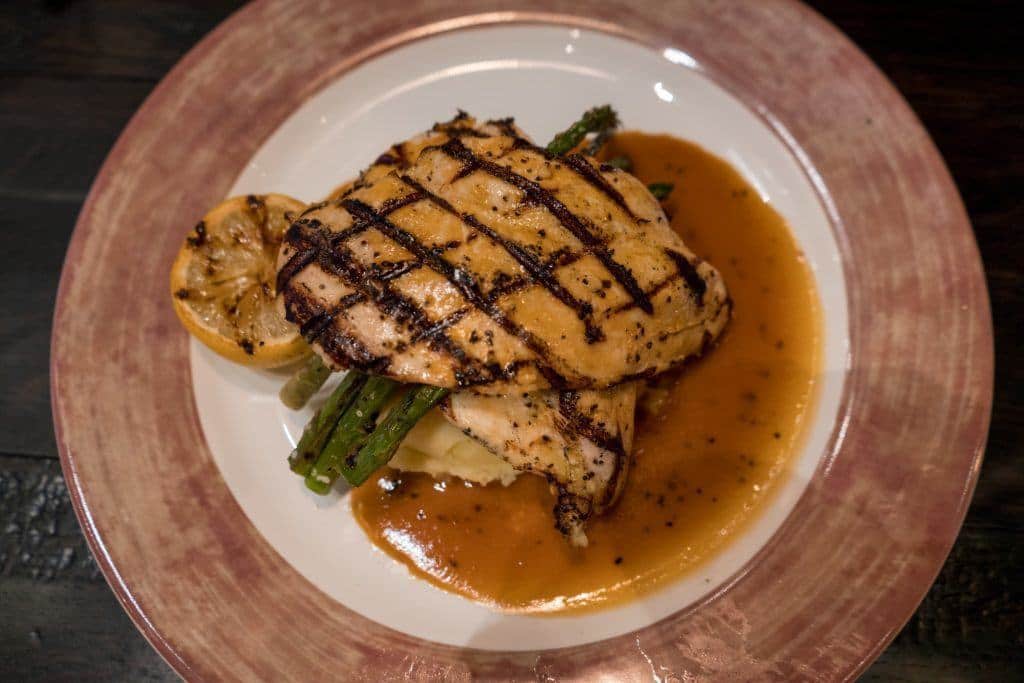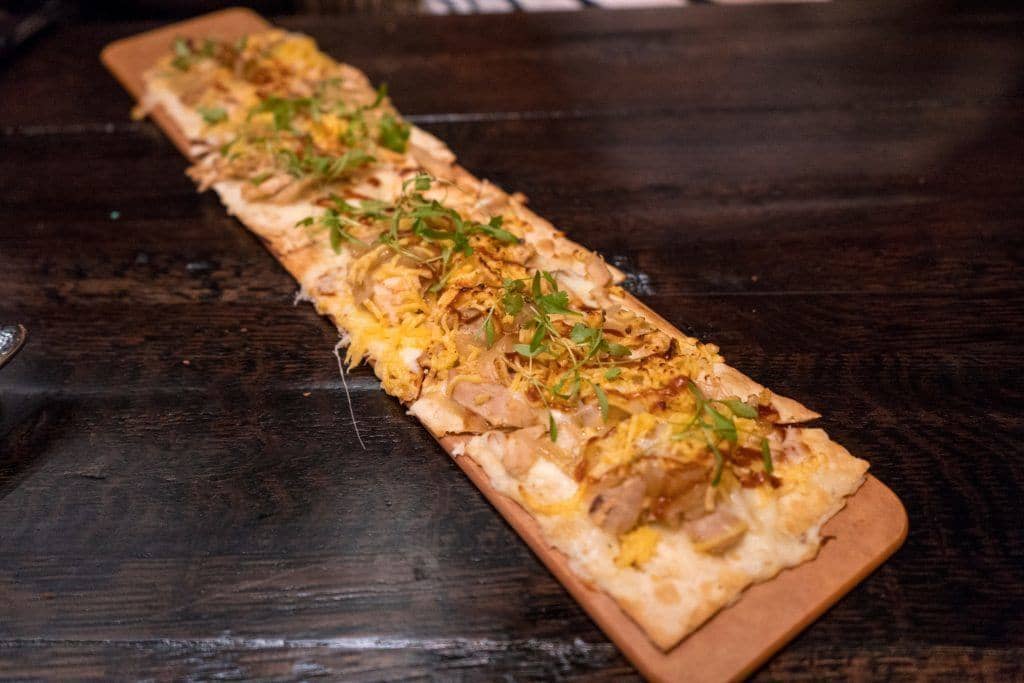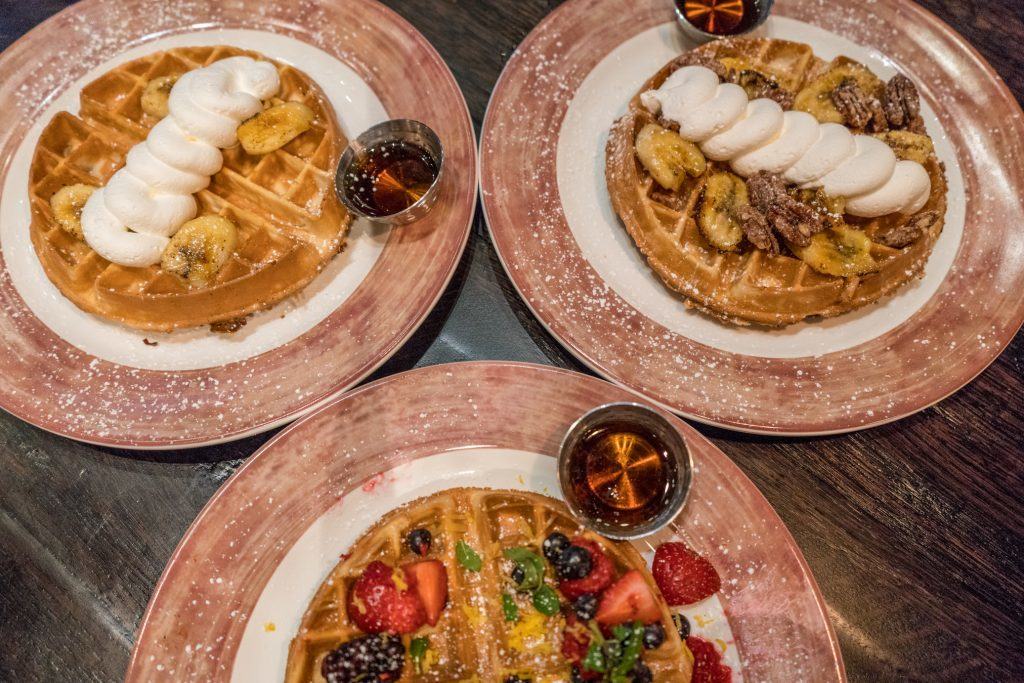 Another huge bright spot for Toothsome is its entertainment components. Penelope Toothsome and her robot companion Jacques were both wonderful and it's great to see live entertainment within a Universal restaurant. Her story even has a lot more depth than I initially expected.
Despite having one small sign that is easily missed, guests not being told unless they complain, and full pricing in place, Toothsome is currently in its preview period. A grand opening date has yet to be announced, but we'll be sure to keep you updated. Once the restaurant does officially open, we'll have an expanded review on various items on the menu and other components of the restaurant.
If you'd like to see all of our pictures, the full menu, and more, visit our Toothsome page in the OI Center. For continued coverage of Universal Orlando, join us on Facebook, Twitter, and Instagram.
An earlier version of this article indicated there is no signs that state the restaurant is operating under a preview environment. It has since been corrected to say that there is one small sign.