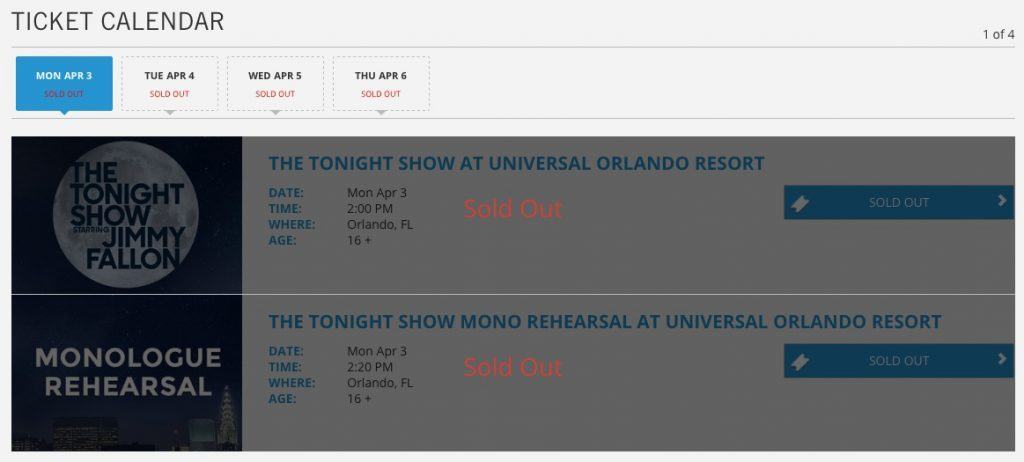 UPDATE: Tickets for all tapings and the monologue rehearsal have sold out.
According to the official Tonight Show Twitter handle @FallonTix, which is the official Twitter handle for tickets to The Tonight Show Starring Jimmy Fallon, tickets for the shows in Orlando will go live on February February 24 at 11:30 AM ET. You'll be able to (attempt) to get tickets on the official ticket website here. There will be a total of four shows filmed on-site at Universal Orlando, April 3-6.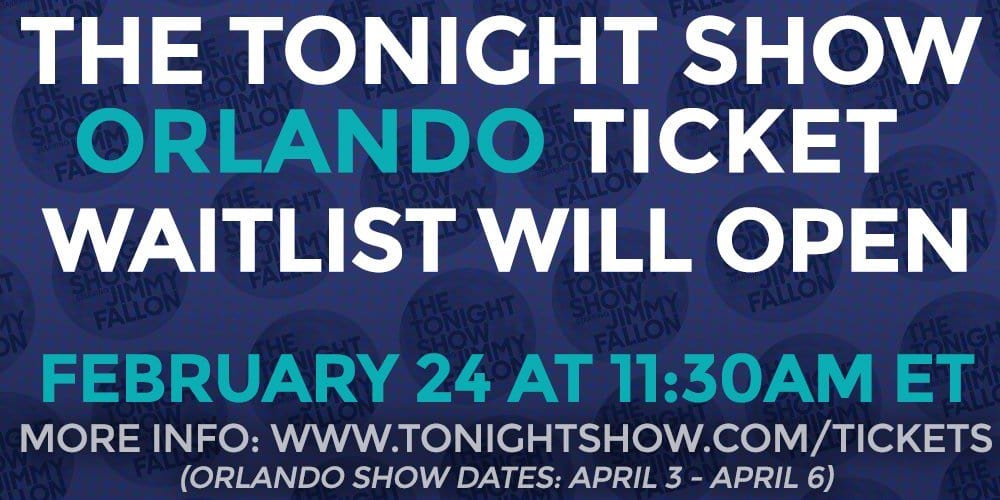 Jimmy Fallon will be filming in Orlando to celebrate the grand opening of his new attraction at Universal Studios Florida, Race Through New York Starring Jimmy Fallon, which opens on April 6, 2017.
This is not the first time Fallon has filmed the Tonight Show at Universal Orlando Resort. He filmed a few shows back in 2014 in soundstage 20. Some of the guests were Pitbull, Jennifer Lopez, George Lopez, and Kevin Hart.
For the latest news, tips, and more at Universal Orlando, Disney World, and other Orlando attractions be sure to follow Orlando Informer on Facebook, Twitter, and Instagram.