It is often said that a vacation at Walt Disney World Resort requires more planning than any other trip. It can seem overwhelming having to do so much of it, but Disney has an app to help you take care of the things you need in order to have a magical time at The Most Magical Place on Earth.
Here are some of the things you can do with My Disney Experience and tips on how to make the most of the app.
What is the My Disney Experience app?
My Disney Experience, which is free to download, is packed with ways to make your Disney vacation a magical one. At this point, it is a necessity – you really can't do much at Disney World without it. If you're not familiar with this mobile app, it's a good idea to download it and test it out the moment you know you're going to the resort. Even if you haven't solidified your plans, exploring and getting to know the app will make things easier once you do start to book your trip.
But what does it do, exactly? My Disney Experience enables you to make plans, like dining or Park Pass reservations. You can also check in at your hotel before you arrive, and even use it to unlock your room, if you wish.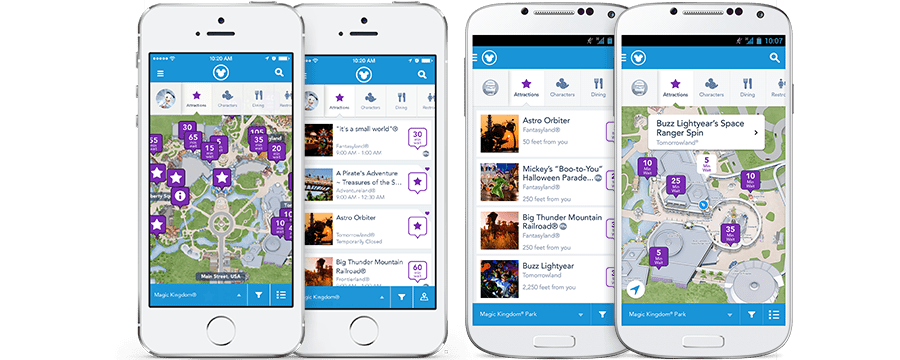 What can you do in My Disney Experience?
Many guests use Disney's app for a few core functions, such as mobile ordering at quick-service restaurants and checking wait times. However, there's a lot more to the app – and you don't have to be at Walt Disney World itself to utilize these functions:
Make a Disney Park Pass reservation
View all your plans and reservations
Check wait times for attractions
Check show times for entertainment
Check park hours and sections that are closed for refurbishment
Secure a boarding group for Star Wars: Rise of the Resistance
Make reservations at a table-service restaurant
Check walk-up availability for same-day dining at select table-service venues
Mobile order from select quick-service locations
Mobile order takeout food from table-service restaurants at select Disney hotels
Check your Disney PhotoPass pictures
Use Disney MagicMobile service for select ticket media
Mobile check-in for select hotels
Open your hotel room at select resorts
Access certain tickets, Disney Vacation Club, and annual passholder credentials
Access the DisneyPlay app, which has different options based on whether or not you're in the parks
Chat with an online Disney cast member
Top five tips for using My Disney Experience
Check walk-up dining availability – a common frustration with planning a trip to Walt Disney World is the struggle to secure reservations for dining. If you have specific must-do restaurants in mind, you've got to plan ahead and get those reservations early! But if you aren't able to snag one, there is still hope – you can use the My Disney Experience app to check walk-up dining availability. Select "Check Dining Availability," then select your party size, today's date, and then "Now." Any locations that have walk-up availability will pop up. (Note that you may have to wait a little, but you will be notified through the app when the table is ready.)
Mobile order your meals early in the day – my favorite way to save time at Disney is to place my mobile order well in advance. In fact, as a local, I often order and schedule my meal before I even leave the house! The same goes for staying on property – place and schedule your lunch order in the morning while you're still at the resort. When you do this in advance, you'll have more options for time slots; if you wait until you're hungry, chances are the only lots left to pick up your order in will be 45 or 60 minutes after you've placed the order.
Adjust your mobile-order time slot – if your plans do change, you can adjust the time slot you've selected. Just go into the "Mobile Food Orders" under the menu (look for the three bars on the right of the screen to access the menu), then find your order and select "Change Arrival Window." You'll be able to adjust to any available time slots.
Add stickers and borders to your PhotoPass pictures – if your ticket includes free PhotoPass downloads, or you purchase Disney's Memory Maker, then go have some fun editing photos in My Disney Experience. You'll find stickers and borders that you can add to your pics, including a few location-specific ones based on where the photograph is taken!
Filter the interactive map – the interactive map in the app is one of the most helpful features. When you're on the home screen, touch the location pin icon. You can check wait times here. You can also filter the map to show you where restrooms and dining venues are located, when entertainment showtimes are scheduled, and more. Sometimes, folks get so wrapped up in wait-time information they forget about the additional items you can find on the map.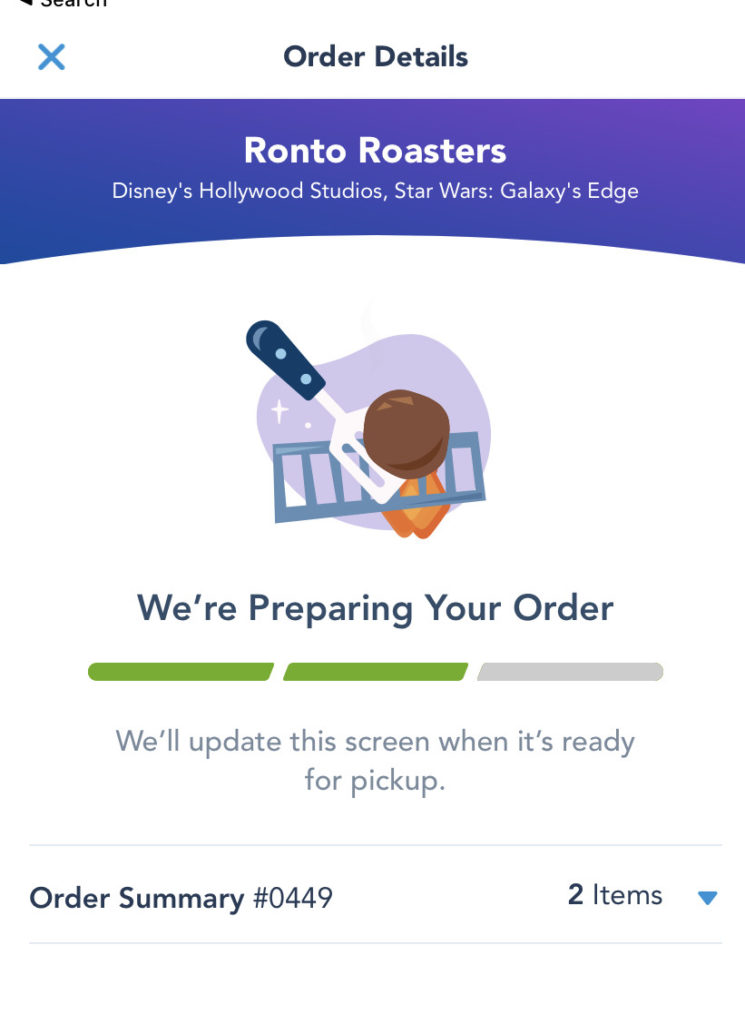 Extra tips and information about My Disney Experience
The more you practice and get to know the app, the easier it will be for you to use all of its functions. (And, again, I definitely recommend becoming acquainted with the app and its features as soon as possible, no matter how far away your Disney World trip may be.) If you have any trouble or you're not sure how to do something in My Disney Experience, look for a cast member, or you can go to Guest Relations, which is especially helpful with this tool.
It can seem a little overwhelming at first, but with a little familiarity, you'll have magic at your fingertips in no time!
---
What do you think of the My Disney Experience app? Let us – and thousands of other Disney fans – know in our Orlando Informer Community on Facebook.
And then be sure to follow Orlando Informer on Facebook, Twitter, and Instagram for the latest news, tips, and more at Universal Orlando, Walt Disney World, and other Orlando attractions.