When it comes to Walt Disney World Resort vacations, there's so much to look forward to. For some folks, it's the meet-'n-greets with beloved characters; for others, it's the thrilling attractions, like Space Mountain and Slinky Dog Dash, or the incredible live entertainment. Don't get me wrong – I'm a huge fan of all of those offerings. But, for me, one of my favorite parts of any trip to Disney World has to be the food.
I'm sure you can guess the major drawback of this preference: theme-park food can be expensive. Luckily, there are a number of ways to save on dining at the resort, and I've compiled a few of my favorites below. Let's jump right in!
1. Budget wisely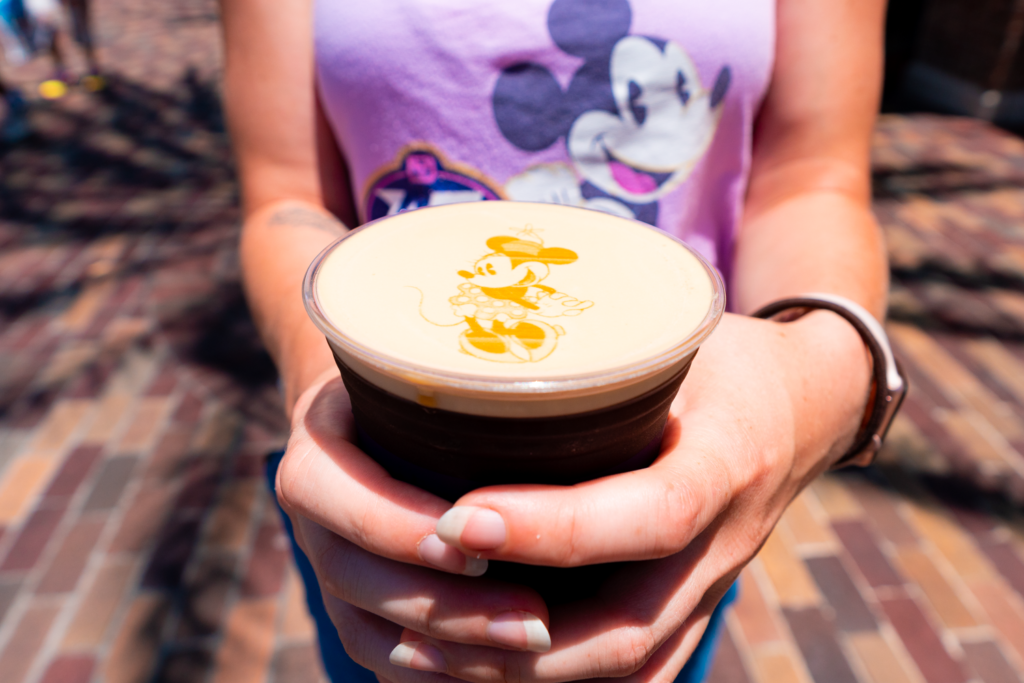 Budgeting is one of the best ways to ensure you don't break the bank when it comes to theme-park eating. If you're like me, you've already planned out each of your vacation days in advance, including the parks you'll be visiting on each day. Why not take it a step further and plan your dining in advance, too? All of Disney's gastronomical locations are available online and via the My Disney Experience mobile app, so you can peruse your options ahead of time and pick the ones that best fit your budget. You can also browse all of the menus and plan out each of your meals in advance, helping to guarantee you stay within your allotted budget.
If predetermining your entire day of dining sounds a bit strict, consider letting yourself have some flexibility with snacks. For example, even if you're committed to eating cheeseburger steamed pods at Satu'li Canteen for your dinner in Animal Kingdom, leave your dessert up to fate. (You can't go wrong with soft-serve from the Anandapur Ice Cream Truck!)
2. Opt for quick service over table service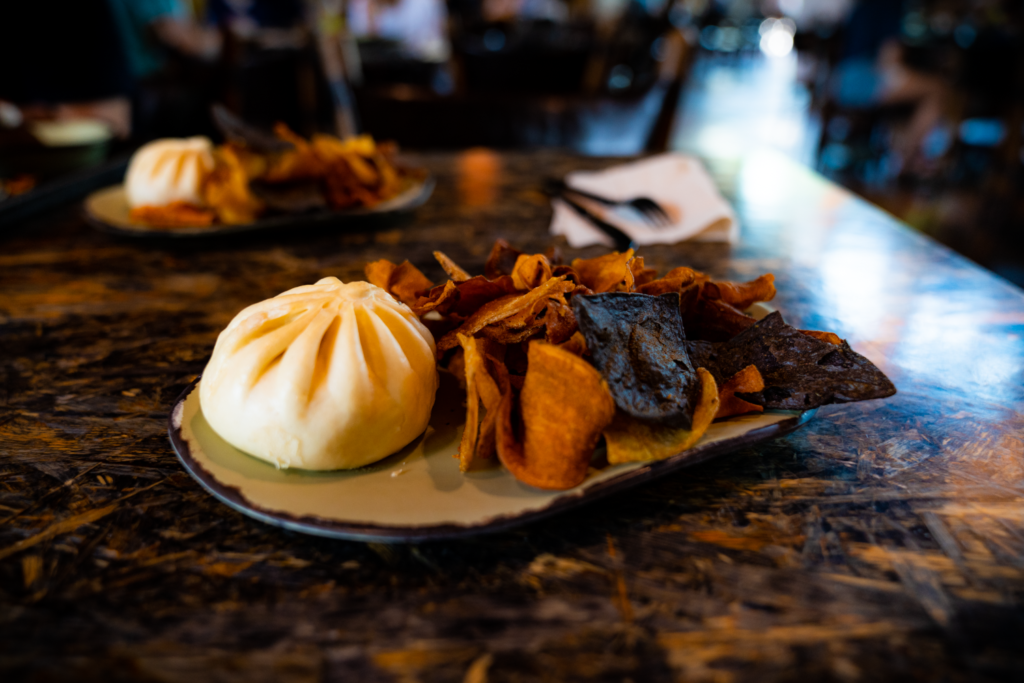 When it comes to lunch and dinner, you have two choices at the Walt Disney World parks: quick service and table service. At quick-service locations, you'll order at a counter and carry your food to your own table. You may also have to get your own drinks, silverware, and condiments, depending on the location. It's a more casual experience than table service, and, in turn, a more affordable one. The prices are lower across the board, and you won't have to worry about factoring in a tip on top of the bill.
If quick-service dining conjures up images of burgers, fries, and chicken fingers, have no fear! While you certainly can get the usual fare, there is also a wide variety of other options at each of the theme parks. For example, all of the countries in EPCOT's World Showcase offer a number of different selections based on their unique culinary backgrounds. And other fantastic quick-service possibilities include Columbia Harbor House in Magic Kingdom, Woody's Lunch Box in Hollywood Studios, and – my personal favorite – Satu'li Canteen in Animal Kingdom.
3. Get creative with the menu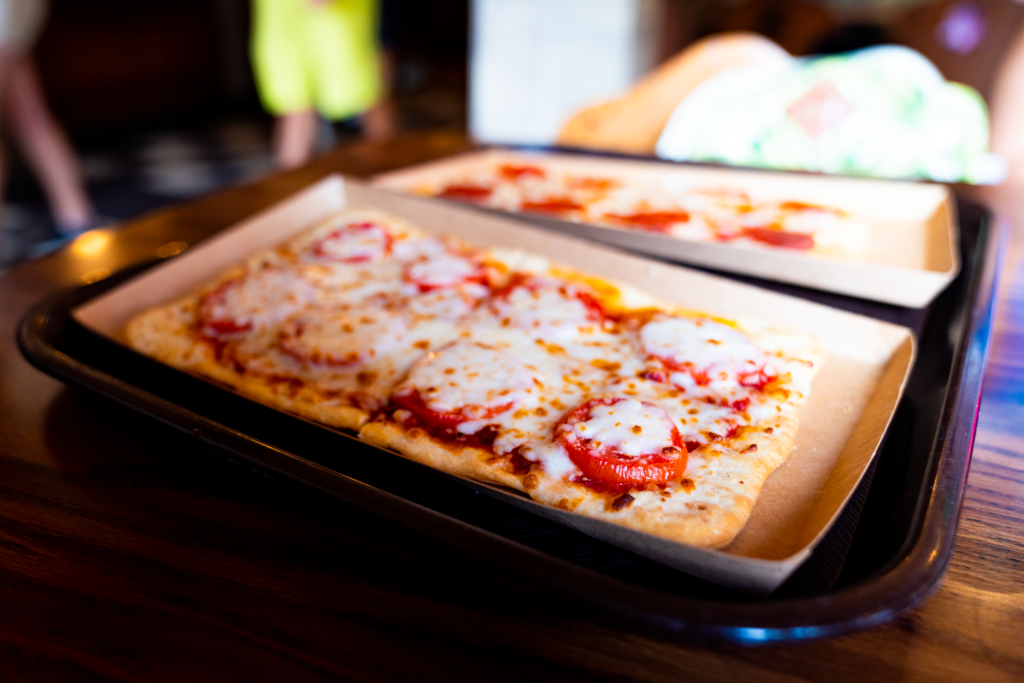 If you don't have a particularly voracious appetite, there are plenty of ways you can get creative with the quick-service menus at Disney World. For example, you can split a side with someone – or, just skip on sides completely and order your entrees without them. This will shave at least a dollar or two off the price each time you eat, which can very easily add up over the course of a vacation. You can even share an entire meal with someone else!
Here are just a few of my favorite sharing-friendly options that you can find in the parks:
Trio Platter ($13.99) at Columbia Harbor House in Magic Kingdom
A combination of fried shrimp, breaded chicken-breast nuggets, and battered fish, served with hushpuppies and a choice of green beans and carrots or French fries
Ribs and Chicken Combo ($15.49) at Flame Tree Barbecue in Animal Kingdom
Ribs and chicken served with baked beans and coleslaw
Chicken Breast Nuggets – 8 pieces ($10.99) at Rosie's All-American Cafe in Hollywood Studios
Chicken breast nuggets served with French fries
Tokyo Sushi Combo ($12.00) at Katsura Grill in EPCOT
Four-piece California Roll and three pieces of nigiri
If sharing isn't your style, another option is to order a kid's meal. In keeping with the theme of getting in touch with your inner child, adults are allowed to order from the kids' menu at any of Disney's quick-service restaurants. The portions are smaller, but you'll be saving at least a few dollars with this approach. As an added bonus, many kids' meals also come with healthier sides, such as apple wedges, carrot sticks, and yogurt. (However, you can always exchange these offerings for the traditional ones, too!)
4. Snack strategically
Personally, I'm guilty of spending most of my money on snacks when I'm at a Disney park. There are just so many tempting options to choose from: popcorn, pretzels, churros, funnel cakes, turkey legs… I could go on. The best way to avoid this temptation is to pack your own snacks and save your money for meals. That doesn't mean you shouldn't buy any munchies, of course, but you should try to munch strategically.
The best way to accomplish this is by alternating your snack purchases with the treats you bring from home. There are plenty you can easily substitute with store-bought products, including the pretzels and popcorn I mentioned above. Sure, a Mickey pretzel is fun – but you know what's even more fun? Eating the pretzels you brought from home and saving your hard-earned cash for a sundae later in the evening!
5. Consider a Disney Dining Plan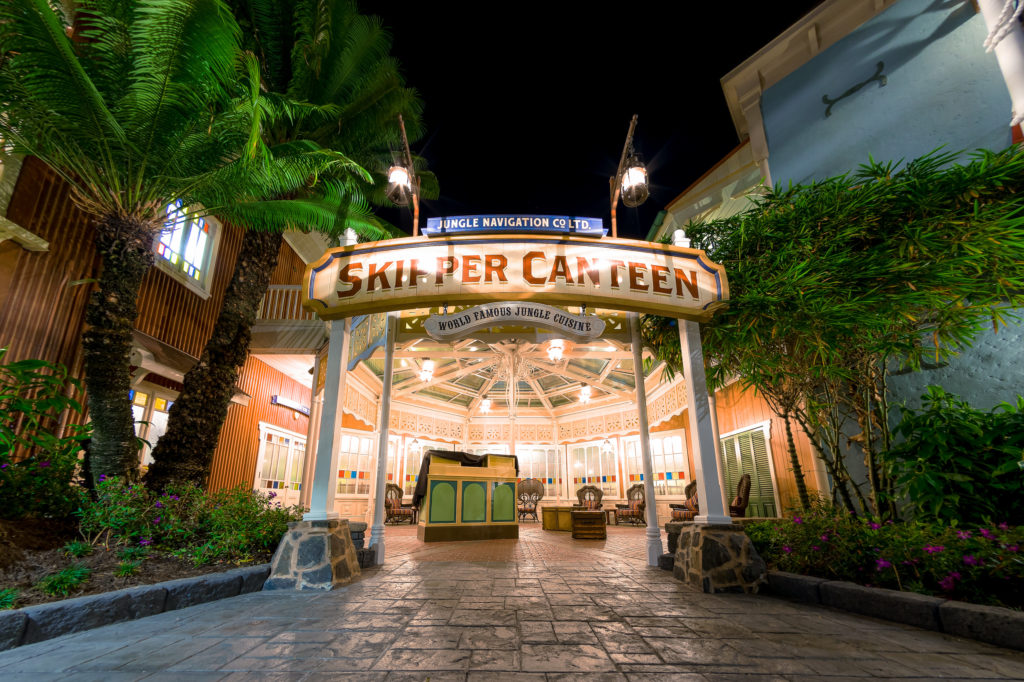 If you're staying at a Walt Disney World hotel and looking to indulge while on your trip, you may want to consider a Disney Dining Plan. There are a number of options to choose from:
Disney Quick-Service Dining Plan
Enjoy two meals per day from any of 100+ quick-service locations
Disney Dining Plan
Splurge a little more to have one quick-service meal and one table-service meal per day
Disney Dining Plan Plus
Stay flexible with two daily meals (any combo of quick- or table-service) and two daily snacks/nonalcoholic drinks
Disney Deluxe Dining Plan
Take it to the next level with three daily meals (any combo of quick- or table-service) and two daily snacks/nonalcoholic beverages
(Note: due to the COVID-19 pandemic, Disney Dining Plans are currently unavailable.)
---
Choose from some – or all – of these tips, and you're sure to enjoy eating your way through the parks without breaking the bank. And remember: while budgets and savings are important, you are on vacation, so let yourself indulge a little bit, too! (In other words, yes, I condone splurging on that Mickey ice cream bar.)
Do you have a favorite low-cost snack or meal option in one of the parks? Let us – and thousands of other Disney fans – know in our Orlando Informer Community on Facebook. And then be sure to follow Orlando Informer on Facebook, Twitter, and Instagram for the latest news, tips, and rumors at Universal Orlando, Walt Disney World, and other Orlando attractions.