Want to get this newsletter directly in your inbox? Sign up for the email version here.
Here's what you need to know in the world of Orlando theme-park news for the week of November 2-8, 2020.
1. Halloween must be over, because this was overwhelmingly the week of Christmas in the world of Central Florida theme parks. To kick things off, let's start with the big reveal that we all had been waiting for: just what would Universal have up its sleeve for its annual Holidays celebration? The answer, it turns out, is a lot of returning (albeit socially distanced) items, such as the Christmas versions of its Wizarding World shows, and a couple of intriguing new elements, such as the two replacements for the traditional Holiday Parade Featuring Macy's.
Get the full festive rundown here.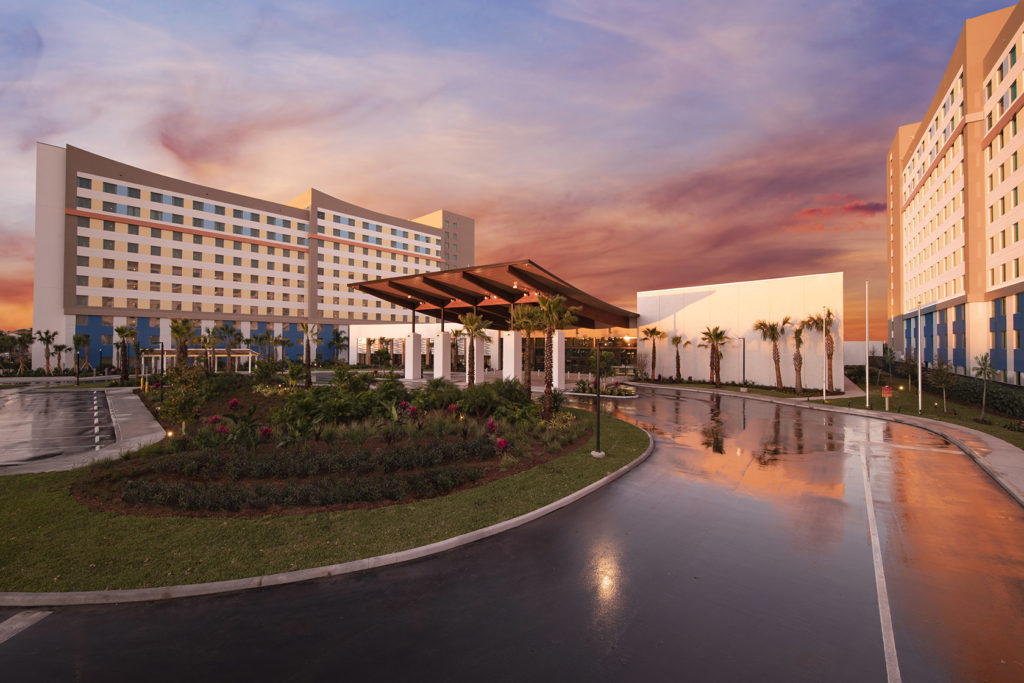 2. The other big Universal Orlando news this week has to do with the only two hotels that never were reopened after the whole coronavirus shutdown this past spring. Well, actually, one of them was never open in the first place: Endless Summer Resort – Dockside Inn and Suites, the value-hotel companion to Surfside Inn and Suites, was still under construction when the pandemic hit. Now, it and Portofino Bay Hotel (which is itself freshly renovated) will start welcoming guests next month.
See the full story here.
3. Let's not forget to mention that Jurassic World Velocicoaster began testing. This highly anticipated beast of a coaster was spotted in action on Friday night, boasting stealthy ride vehicles and enticing speeds. Summer 2021 can't come fast enough!
Take a look here.
4. Now, back to our regularly scheduled Christmas content. The best time of the year started to arrive at Universal Orlando over the past seven days, first touching down at the already-beautiful Royal Pacific Resort.
We take you on a quick walkthrough here.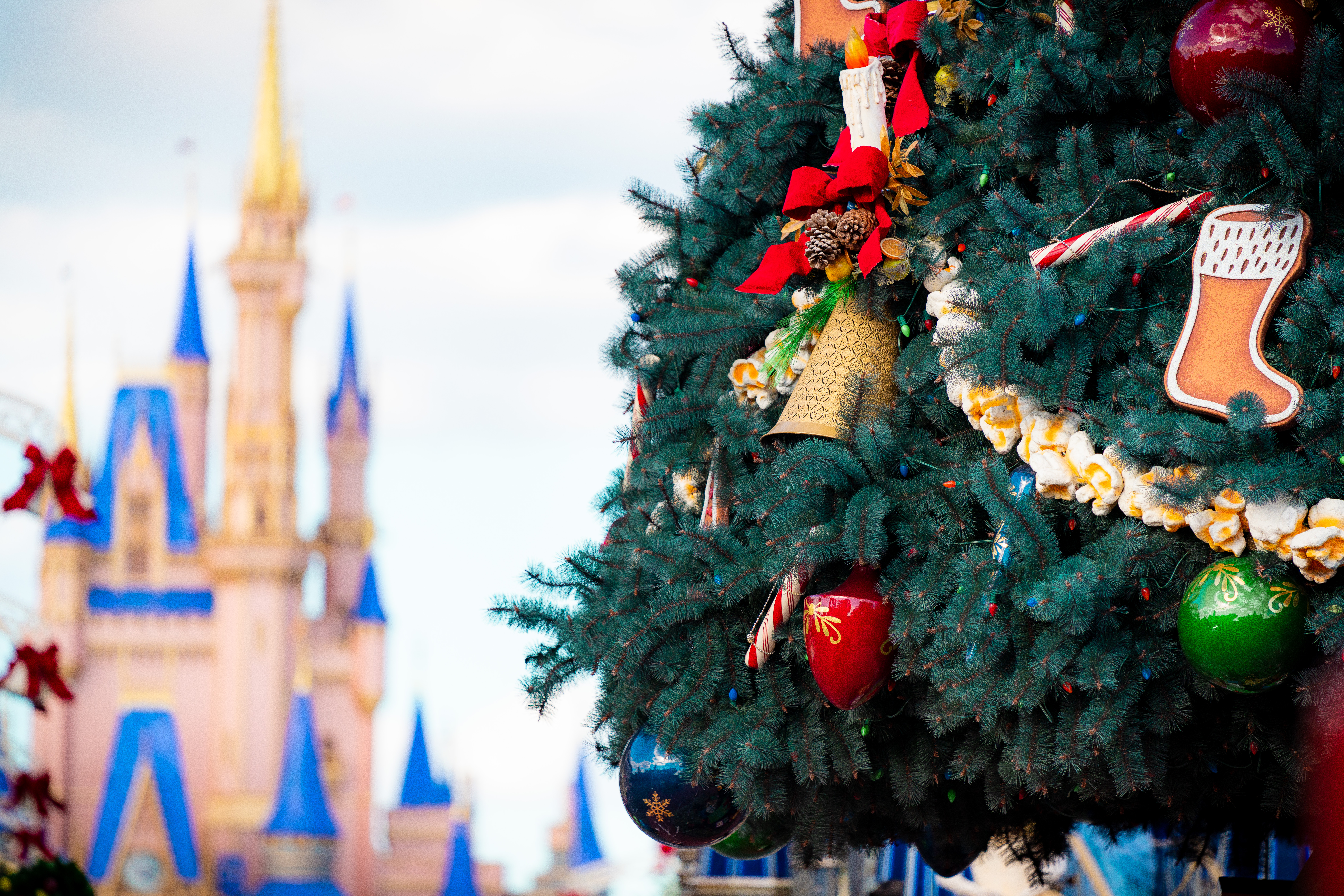 5. How do you make Magic Kingdom even more magical? Easy – you also drape it in yuletide ornamentation. Main Street, U.S.A. similarly got prepped for its grand seasonal debut this week – which only makes sense, seeing as how Disney officially started celebrating the holidays just two days ago.
Check out those photos here.
6. Now, let's just cut to the chase, shall we? Christmas has arrived at Walt Disney World! We take you along with us to the first day of the holidays at Magic Kingdom, checking out the décor, all the new character cavalcades (did you hear about the Dapper Dans?), and, of course, some of those sweet seasonal snacks.
Find all the details here.
7. Let's round out the Orlando trifecta with SeaWorld's Christmas Celebration. The annual yuletide festivities at SeaWorld Orlando are also, just like its two theme-park brethren, a mixture of new and old, leavened with a dash of COVID-19 safety precautions.
See what's in store for your family this year here.
8. There's one last piece of holiday content to review, and it's back at Universal Orlando. Universal introduced a mini-slew of new face coverings at its resort, and while the majority of them are, indeed, Christmas-related (our favorite is the ugly-sweater rendition of the iconic globe logo), there were also a couple that had nothing to do with being either naughty or nice: a Hogwarts School of Witchcraft and Wizardry crest design, and another bearing the nostalgic imagery of Back to the Future (and Universal Studios Florida's earliest days).
See for yourself here.
Follow us on Facebook, Twitter, and Instagram for all the latest info. And then be sure to discuss everything with 110,000+ other Universal die-hard fans in our Orlando Informer Community on Facebook.