Want to get this newsletter directly in your inbox? Sign up for the email version here.
Here's what you need to know in the world of Orlando theme-park news for the week of Mar. 22-28, 2021.
1. We got a few new details about Walt Disney World Resort's upcoming 50th anniversary this week – and while they were small morsels, they're nonetheless tasty ones (excuse the pun). Let's start with the fan-favorite Main Street Confectionery, which will be getting an expansion, an aesthetic upgrade, and some new "interactive opportunities" to customize your confections. This work begins on March 29, shutting both it and The Chapeau down for an undisclosed period of time (although their products will temporarily be shuffled to other Magic Kingdom locations).
And then there's the tantalizing tidbit that certain attractions in the park's Fantasyland area will be getting a mini-upgrade of their own, receiving "shimmering gold leaf paint." If enough of these small details keep being implemented, they'll add up to a beautiful new appearance for Disney World's crown jewel for The World's Most Magical Celebration, which starts on October 1.
Find more here.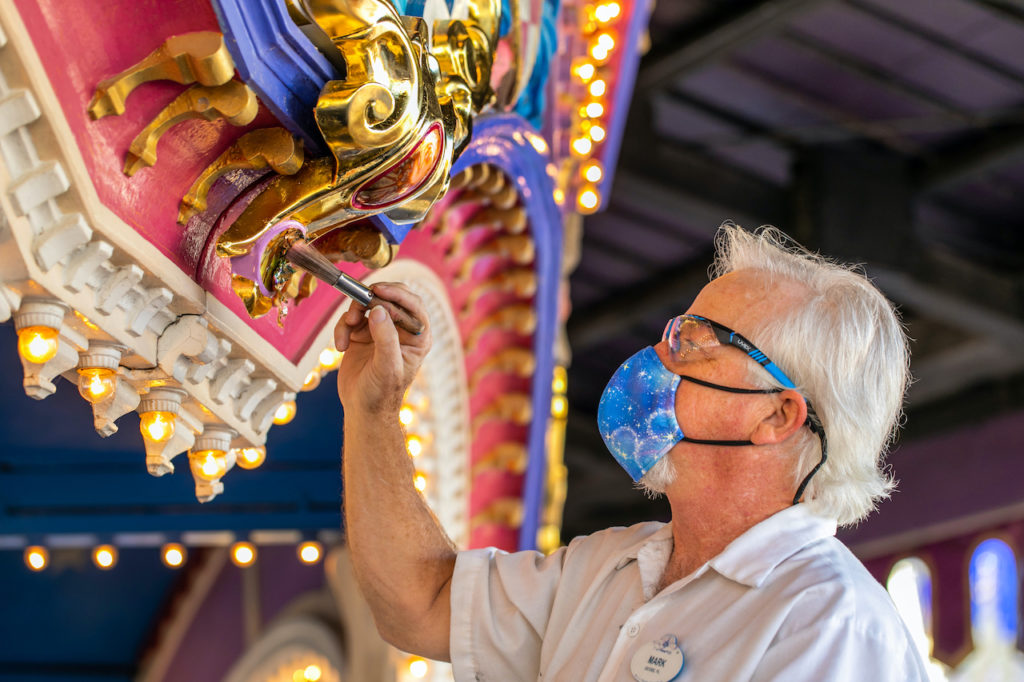 2. Florida is about to get its tallest dueling racer waterslide. SeaWorld this week finally gave an opening date for Riptide Race, an attraction that was originally announced a good year-and-a-half ago but which got indefinitely delayed by the COVID-19 pandemic (much like everything else on the planet). Two groups of two riders will challenge each other along the 68-foot-tall, 650-foot-long track, splashing down at the finish line – an experience that the company says will be especially good for families, which the slide has been specifically built to accommodate (its height requirement is 42 inches).
Riptide Race debuts on April 3. In the meantime, you can view photos and videos of the dueling racer here.
Want to join in on the racing fun? You can purchase Aquatica and SeaWorld Orlando tickets here.
3. Universal CityWalk's newest store is dedicated to the oldest stuff – extinct attractions and classic films, to be exact. The newly renamed Universal Legacy Store (what used to be the former Universal Studios Store, before a brand-new premises was revealed to be under construction for that particular moniker) got a massive makeover in addition to receiving its brand-new name this past week. Now, guests can wander through huge collections of memorabilia, behind-the-scenes photos, and contemporaneous advertisements while listening to snippets of the rides' old soundtracks or watching clips from their former preshows.
See some of the new retro additions here and here.
4. Jurassic World VelociCoaster continues to inch more closely to completion. This week's latest signs? To begin with, the ride's soundtrack was turned on and played in the background, which has a bigger effect on the prehistoric area of the park than you might think – music might be one of the simplest methods of theming, but it's also one of the most effective, immediately immersing you into a different (Jurassic) world.
We also got some of the new lockers that have gone up for the roller coaster, which have been positioned in the bottom floor of the Jurassic Park Discovery Center. This development may not be as big as its sonic counterpart, but it's still a really exciting one – opening date may be just around the corner now!
Soak up the Jurassic World music here and take in the VelociCoaster locker pics here.
5. You may or may not have noticed, but some of us here at OI HQ are a little on the crazy side. That's the only possible explanation for our owner, Taylor, and our social-media guru, Michaela, allowing all of our readers, community members, and viewers to text them what to do with their day at Universal Orlando Resort. There were some pretty ridiculous suggestions, and the dynamic duo – of course – took 'em all on.
Watch the shenanigans unfold here.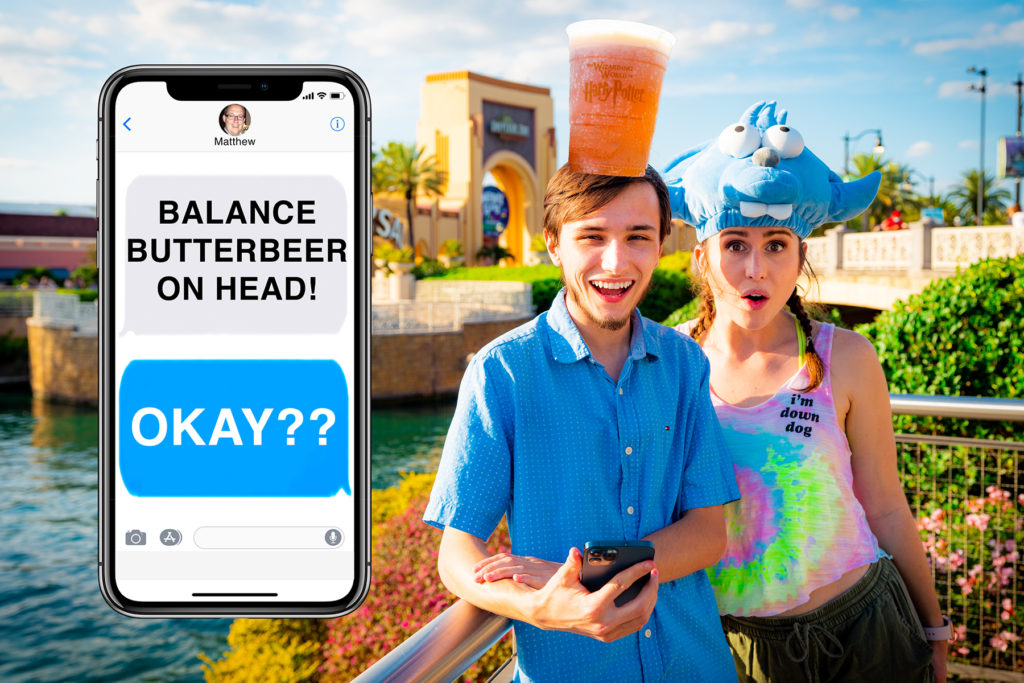 Follow us on Facebook, Twitter, and Instagram for all the latest info. And then be sure to discuss everything with 120,000+ other Universal die-hard fans in our Orlando Informer Community on Facebook.