Want to get this newsletter directly in your inbox? Sign up for the email version here.
Here's what you need to know in the world of Orlando theme-park news for the week of Mar. 15-21, 2021.
1. At long last, the day has arrived, and Super Nintendo World is open! The new Universal Studios Japan land formally debuted on Thursday, March 18, 2021, and we couldn't be happier – now, we get to officially start the countdown until the Mushroom Kingdom add-on arrives here on both coasts of the United States (though, no, we still don't have an exact opening date for either Universal Studios Hollywood or Epic Universe).
See our opening article here and our in-depth insider's guide to the area here.
2. Disney released a fun little update on its Jungle Cruise revamp last week, centering on the new character of Alberta Falls and delivered via a fake newspaper article from 1938. In this way, we get to see a bit of backstory on the granddaughter of the world-renowned Dr. Albert Falls and learn how she became the owner, manager, bookkeeper, and head mechanic of Jungle Navigation Company, Ltd.
Read the fictitious interview with the equally fictitious character here.
3. SeaWorld is cooking up a number of little additions and changes of its own for 2021. The company's Orlando theme park is overhauling its food game (including the brand-new venues of Altitude Burgers, Edy's Ice Cream Parlor, and the soon-to-open Lakeside Grill), upgrading some of its experiences (the Key West area and the Shark Encounter attraction), and redoing its front-of-park (a freshly re-themed lighthouse icon and an eye-catching Instagram welcome wall).
Feast on all of the pics – and details – here.
Planning a trip? You can purchase SeaWorld Orlando tickets here.
4. It's almost Easter, and Disney has given us the run-down on its holiday food offerings. In addition to the standard holiday buffets that Walt Disney World will be hosting, you can also expect to find a treasure trove of snacks and goodies all across the entire resort, from the theme parks to the hotels.
What are our favorites of the bunch? Why, we're glad you asked: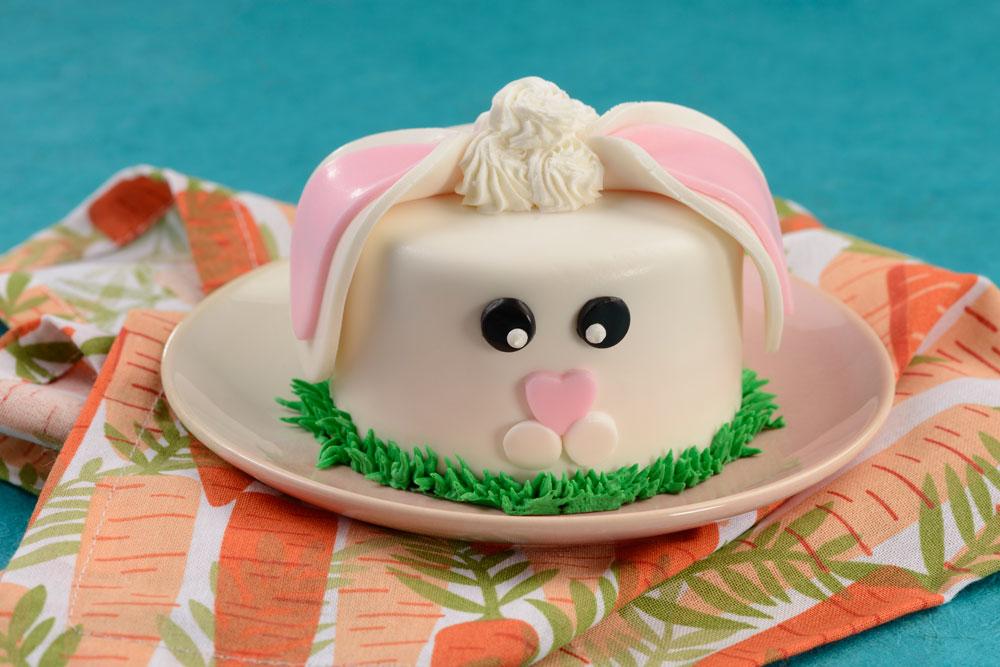 Mini Bunny Cake – mini-carrot cake filled with cream-cheese icing and decorated with fondant and buttercream. (Available at Contempo Café at Contemporary Resort.)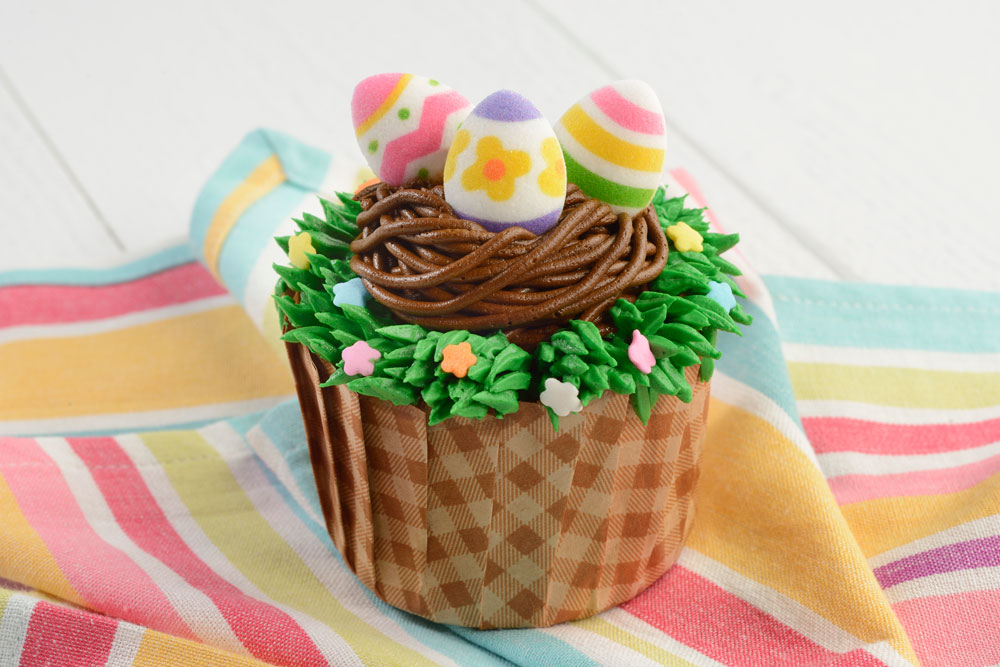 EGGStraordinare Cupcake – vanilla cupcake with lemon filling, vanilla buttercream, and sugar eggs. (Available at multiple on-site hotels.)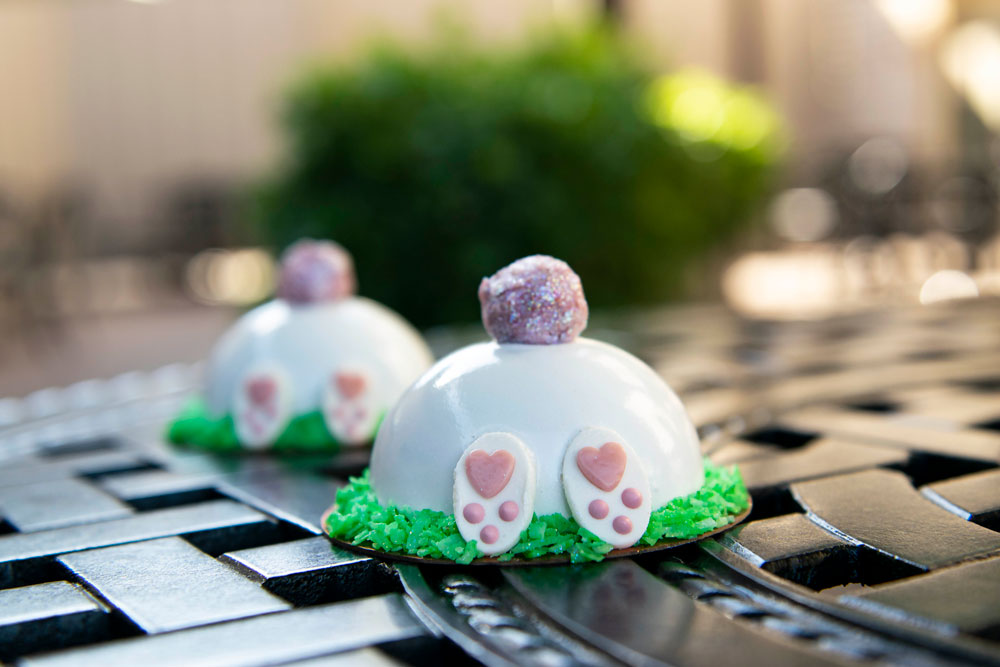 Bunny Mini Dome Cake – coconut ice cream mouse with caramel cream cheese center and carrot cake. (Available at Amorette's Patisserie at Disney Springs.)
5. New pieces of Harry Potter merchandise usually get us excited, generally, but some of us here at OI HQ got really worked up over these latest releases, specifically. You can now pick up four different wizarding scrunchies, available in the four different Hogwarts house colors, at The Wizarding World of Harry Potter. They cost $12(!) each.
See our excited – and exciting – photo here.
6. Have you been checking out our YouTube channel? We've begun to upload new weekly videos, starting with an epic showdown between our owner, Taylor, and one of our writers, Xandra, to see who can get the most beads at Universal Orlando's Mardi Gras. The winner gets bragging rights and the loser gets, well, a chilling punishment.
View, like, and subscribe here.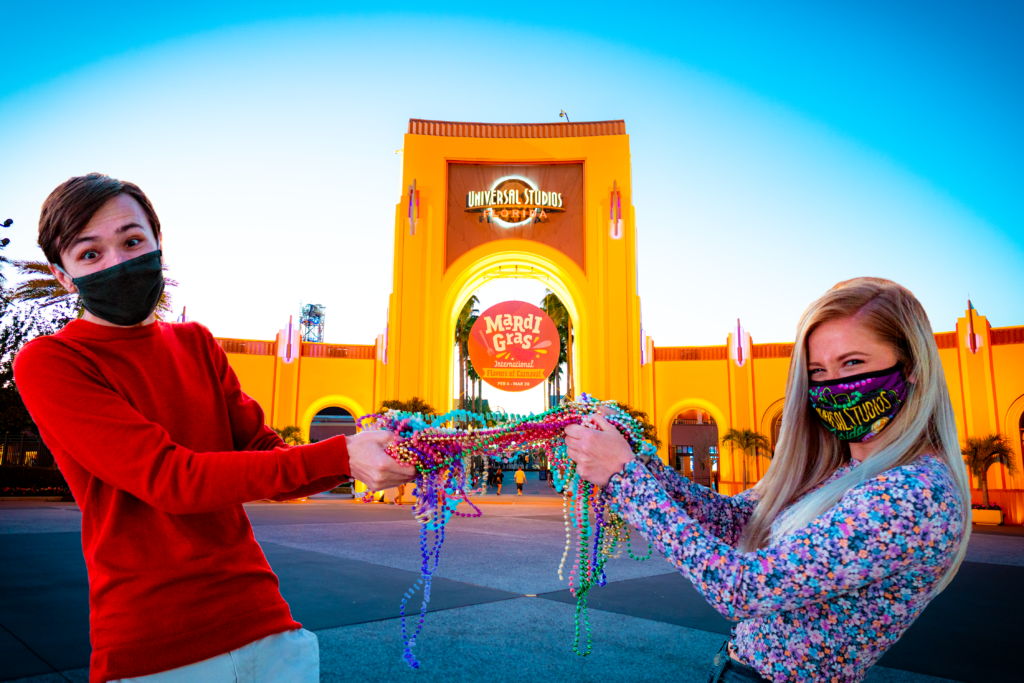 Follow us on Facebook, Twitter, and Instagram for all the latest info. And then be sure to discuss everything with 120,000+ other Universal die-hard fans in our Orlando Informer Community on Facebook.