Want to get this newsletter directly in your inbox? Sign up for the email version here.
Here's what you need to know in the world of Orlando theme-park news for the week of Mar. 8-14, 2021.
1. We're so excited for Jurassic World VelociCoaster, we just can't hide it. In fact, we're doing the opposite – we're very publicly counting down our most anticipated elements of the new massive attraction, starting with the Jurassic World theming and ending with nighttime rides.
See all our reasons here, and then share your own here.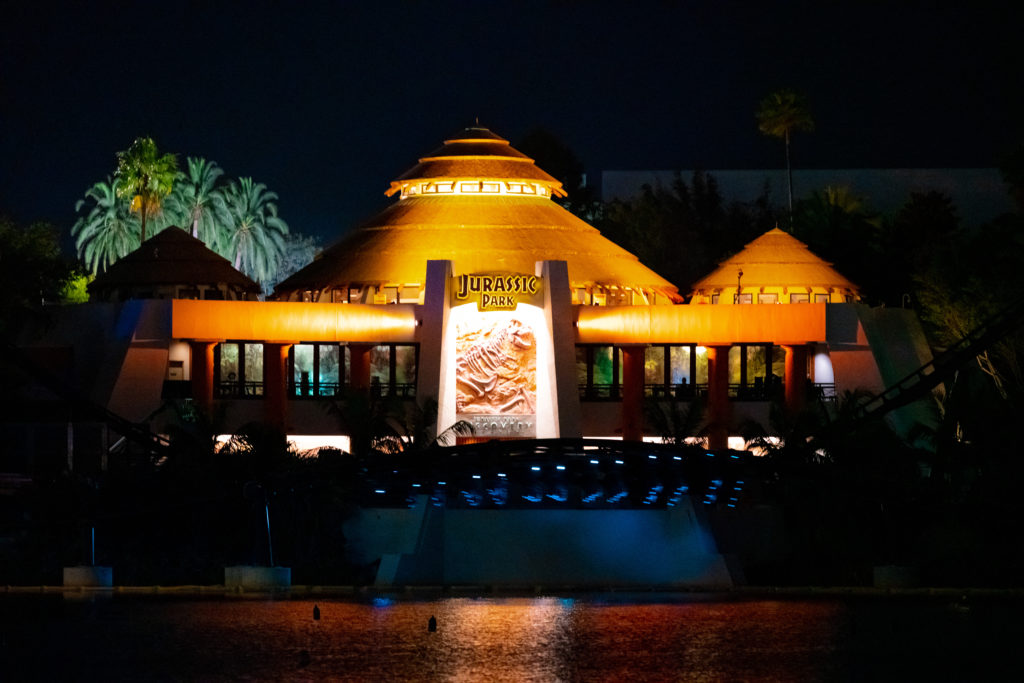 2. Speaking of VelociCoaster, we were able to snag some amazing views of it this weekend from a newly reopened bridge. Having been closed for a majority of the upcoming attraction's construction, the pathway connecting Lost Continent to Jurassic Park reopened on Saturday, allowing guests to stand just beneath the coaster as it swoops, flips, and snakes it way around the bypass.
Check out the spectacular sights here, and watch VelociCoaster in action here.
3. Walt Disney World's 50th anniversary later this year is starting to come into even greater focus. First up: this past week, we got word that EPCOT's newest attraction, Remy's Ratatouille Adventure, will debut on the big day itself, October 1 (that's when Magic Kingdom turns 50 and EPCOT, 39). Even better, arriving alongside it will be La Crêperie de Paris, the new restaurant that'll serve up crepes, both savory and sweet and both quick- and table-service-style.
We're expecting to hear more about the 50th gala, which kicks off on October 1 and will last for the next 18 months(!), soon. Until then, check out the pictures of Remy's Ratatouille Adventure here and La Crêperie de Paris here.
4. Next on our Disney World anniversary warm-up: the most iconic icon of them all. Cinderella Castle received the very first piece of its new décor for The World's Most Magical Celebration this October – it features a royal-blue jewel, gold detailing, "unique" pink finish, and shimmering drapery that's made out of iridescent (or, as Disney itself likes to put it, "EARidescent") material.
Feast your eyes on it for yourself here.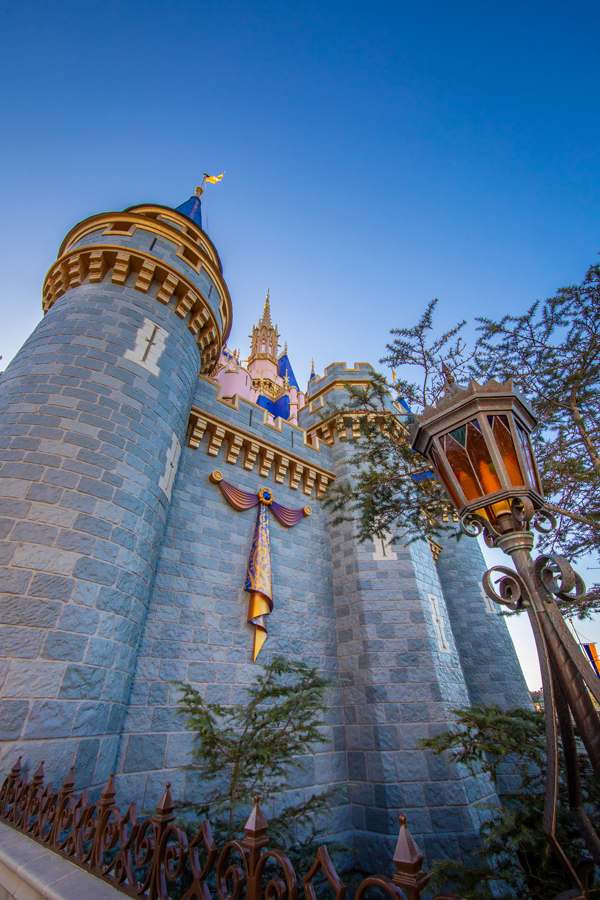 5. After several weeks' delay, we finally have a new opening date for Super Nintendo World over at Universal Studios Japan: the very first theme-park land devoted to Super Mario Bros.'s Mushroom Kingdom will bow on Thursday, March 18. (The postponement from February 4 happened due to a state of COVID-induced emergency being declared in Osaka Prefecture, the region where the park and its new section are located.)
Get the full details here.
6. The good times will keep on rollin' back here at Universal Studios Florida: Mardi Gras has been extended! Originally, Universal announced festivities that would've ended a bit sooner than usual – on Sunday, March 28; now, there's been a two-week deferment, making the annual event wrap up on Sunday, April 11. (And the company even threw some delicious new food and drink photos our way for the occasion, to boot.)
Read about the development here and get hungry over the pictures here.
7. There's a big change coming to Walt Disney World later this year – and, no, this time, it doesn't have anything to do with the resort's big birthday party. MagicBands, those wearable devices that allow guests to accomplish several theme-park activities, will begin to be phased out; in their place, visitors will be able to simply use their smart phones or watches. The name of the new service is MagicMobile, and it'll still function as, say, your park ticket or your credit card. (Don't worry – if you'd still prefer to use your colorful MagicBand, you'll be more than welcome to do so.)
We actually predicted this very thing would happen last year – find out the reasons why here.
8. And we have one final item for you before we call it a week: a little sneak peek at the brand-new Universal Studios Store that's currently under construction at CityWalk, which just got the first part of its shiny sign up.
Admire the fun new marquee here.
Follow us on Facebook, Twitter, and Instagram for all the latest info. And then be sure to discuss everything with 110,000+ other Universal die-hard fans in our Orlando Informer Community on Facebook.