Want to get this newsletter directly in your inbox? Sign up for the email version here.
Here's what you need to know in the world of Orlando theme-park news for the week of Mar. 29-Apr. 4, 2021.
1. After a very quick week of (mostly) finishing up construction, the new Universal Studios Store is open! This is the "premier retail experience" of Universal Orlando Resort, and it's a massive, spacious, and modern-looking affair. (It better be spacious, given that four previous shops were closed down to make room for this new addition.)
The Studios Store has a sleek check-out area, subtle-but-chic theming (we love the blueprints-as-backdrops for a few of the displays), and a Wizarding World of Harry Potter-devoted section that carries some brand-new merchandise, including a line of kitchenware that is actually pretty impressive.
See the first shots of the construction walls going down here, our full tour of the premises here, and our new guide page here.
2. What happened to the old Universal Studios Store at CityWalk, the one located off to the side, right next to Hot Dog Hall of Fame? We've already reported on how it was undergoing a transformation into the Universal Legacy Store, but now that that metamorphosis is completed – and now that its replacement is fully up and running – we figured it was time to give you the complete rundown of its retro goodness. There is a plethora of props and maquettes to admire, (virtual) time capsules to open, and snippets of old attractions' preshows and soundtracks to get swept away by. Oh, yeah – there's also still a plethora of souvenirs available, dedicated to both former and current experiences at the resort.
Enjoy our deep-dive on the Legacy Store here.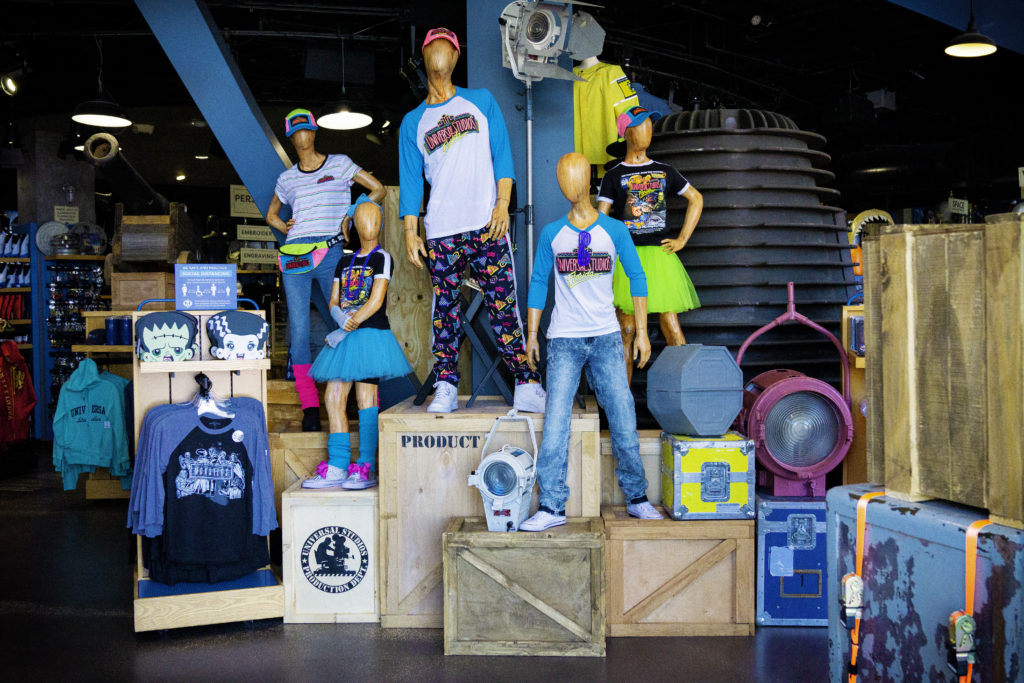 3. We can't forget about Jurassic World VelociCoaster in all this Universal news, can we? The mammoth new attraction may still not have an opening date beyond the rather vague window of "summer 2021," but it nonetheless managed to work its way into our consciousness this week, even with the deluge of all the Studios and Legacy Store goodness. The two small-but-exciting tidbits include a sound bite of Chris Pratt talking to riders before the coaster's first launch, and the first-ever in-person POV footage of VelociCoaster in action (all previous clips were animated).
Hear Owen Grady here and see that ride footage here.
4. SeaWorld Orlando's Sesame Street Land is getting a new resident this month: Julia, an amazing four-year-old with autism, who is one of the Muppet characters on the television-show source material. She will be making appearances daily outdoors, where she'll be available to take socially distanced photos with guests, starting this past Friday and going all the way through Friday, April 30. Julia is being brought to the park nominally to celebrate Autism Acceptance Month, but she just as ably highlights the fact that the themed land is a Certified Autism Center by the International Board of Credentialing and Continuing Education Standards.
Are you excited to discuss – or share your pics of – this development? (Or, for that matter, anything SeaWorld Parks and Entertainment-related, including the exciting roller coasters of Ice Breaker at SeaWorld Orlando and Iron Gwazi at Busch Gardens Tampa Bay?) Well, we have good news for you: Orlando Informer has created a brand-new Facebook community for SeaWorld, just as we already have for Universal Orlando and Walt Disney World Resorts. Expect lots of fun, positive, and anticipatory conversations, all in a safe and well-regulated environment.
Find our post on Julia's arrival here and our SeaWorld Community by Orlando Informer here.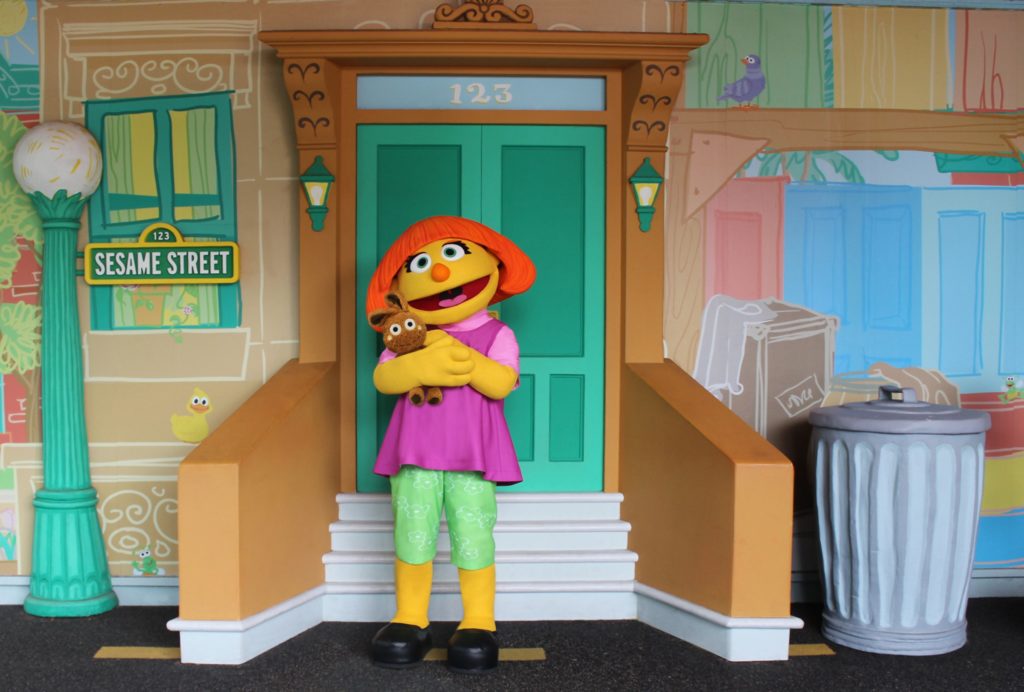 5. Disney has announced the dates for its EPCOT International Food & Wine Festival 2021: it starts on July 15 (just 10 days after the Taste of EPCOT International Flower & Garden Festival ends) and runs all the way through November 20. Expect all of the delicious global marketplaces to return, along with a full slate of live entertainment (including the Jammin' Gardeners) and Remy's Ratatouille Hide & Squeak scavenger hunt.
6. Another week, another Orlando Informer YouTube video. This time, Taylor and Michaela carry out one last reader-requested challenge: tasting every single doughnut on the menu at the famed Voodoo Doughnut. They may have complied because it was crazy (not to mention delicious), but, it turns out, it's already started to help viewers out – now, you can zero in on which crazy concoctions you want to spend your hard-earned vacation dollars on.
Watch the OI dynamic duo devour (and describe!) each Voodoo doughnut here.
Follow us on Facebook, Twitter, and Instagram for all the latest info. And then be sure to discuss everything with 120,000+ other Universal die-hard fans in our Orlando Informer Community on Facebook.