The history and heritage of The Walt Disney Company is considered one of the richest and most emotionally-invoking tales of any major corporation. Many consider Walt Disney's greatest storytelling to be in creating his beloved theme parks and building his Imagineering team. The attractions that have given life to the Disney theme parks are filled with intrinsic stories, relatable characters, technology considered cutting-edge when built, and vibrant environments. As a result, millions of guests of The Walt Disney World Resort have made countless memories on these attractions and have sought to re-visit those feelings and memories time and time again. As Walt Disney World Resort celebrates its 50th anniversary, many of its original attractions are still considered to be sacred and relevant. Although Disney seeks to evolve their theme parks over time, there are several attractions many guests believe should remain as untouched staples. When visiting Walt Disney World Resort, be sure to experience these top ten sacred attractions.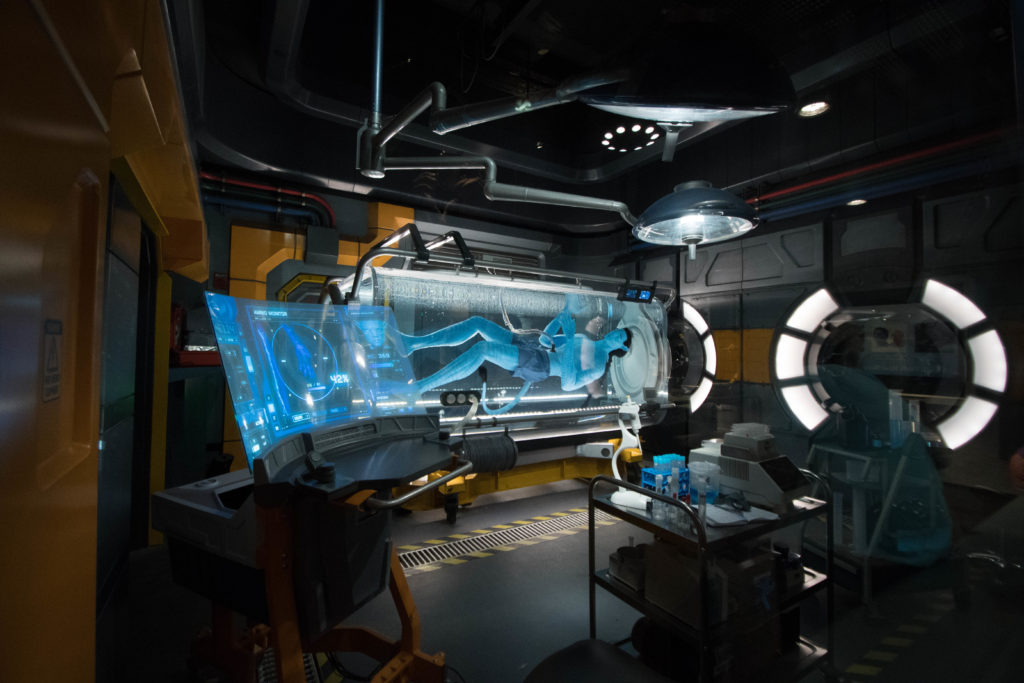 10. Avatar Flight of Passage (Disney's Animal Kingdom Theme Park)
While this attraction only opened less than 5 years ago (in May 2017), it has become a clear contender for being considered "sacred" at Walt Disney World. Based on the 2009 award-winning film Avatar, this attraction provides guests with the sensation of being transported to the fictional world of Pandora and immersed in breathtaking sights, sounds, smells, and energies. It unlocks nearly every human sense and awakens countless emotions as you "fly" on top of a banshee (the mythical creature from the film) to explore the beautiful and vibrant planet. This attraction is by far one of Disney Imagineering's greatest accomplishments, as it integrates cutting-edge technology to make one believe they are truly flying in a far-away place. Regardless of how many times you experience this attraction, you are guaranteed to feel a great sense of calm, peace, and tranquility as the melodies accompanying this thrilling adventure provide you with an opportunity to connect with the attraction spiritually and emotionally. This is a very rare feat for a theme park attraction to achieve, and that is why it deserves a spot on the sacred attractions list.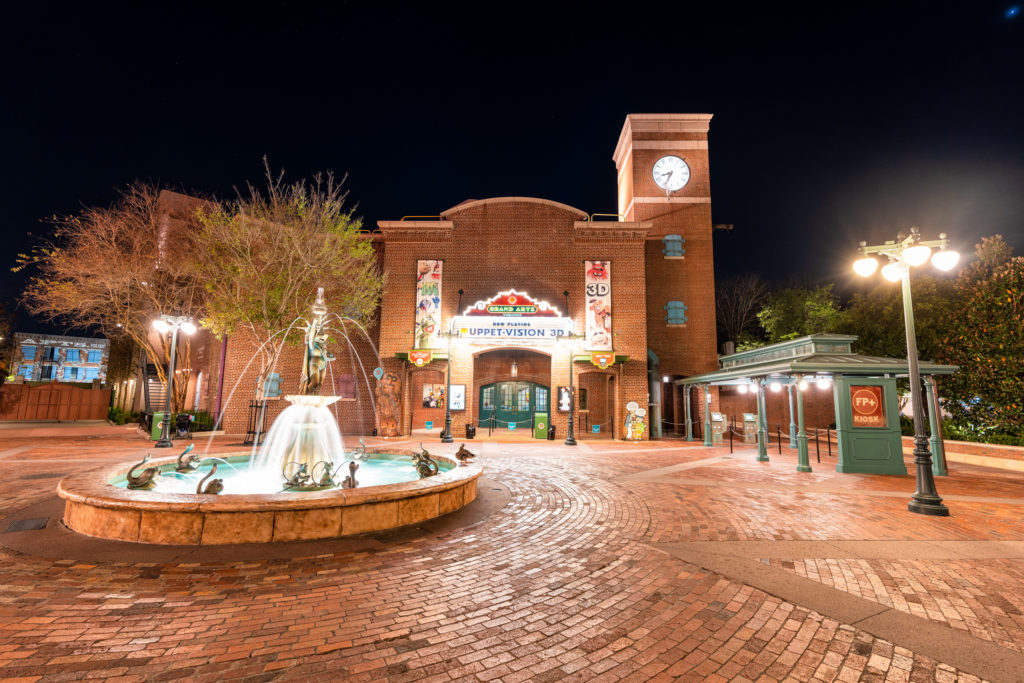 9. MuppetVision 3D (Disney's Hollywood Studios)
Disney's Hollywood Studios has undergone some of the most elaborate and intense changes over the years, including a complete re-branding and name change. However, an attraction that has stood the test of time and continues to delight guests from around the world is MuppetVision 3D. Close to being one of the park's original attractions (MuppetVision 3D opened in 1991), the film still embraces those 1990's vibes while enticing guests to continue to fall in love with the show and its hilarious puns over and over again. This has become a must-see attraction as Jim Henson's beloved Muppet characters come to life to delight guests of all ages with theatrical entertainment and a "glorious 3-hour finale" (ok…maybe just a minute and a half finale).
8. Living with the Land (EPCOT)
Living with the Land lives in The Land pavilion in EPCOT's World Nature section and has become a guest-favorite since opening with the park in 1982. While the attraction is simple and does not feature adrenaline-rushing thrills, there is an immediate love and connection built amongst the guests who embark on this slow-moving boat journey. Guests learn about the many ways our planet grows and sustains agriculture, and even get to see that for themselves as they move along the structure. An automated narrator explains the processes in place to grow such elaborate vegetation, and even reveals how much of the produce grown is consumed in the restaurants at EPCOT. It is a wonderful attraction that celebrates life, growth, and sustainability for our amazing planet Earth. EPCOT is a park centered around nature, diversity, and education, and guests who visit have now made it a point to experience this iconic attraction.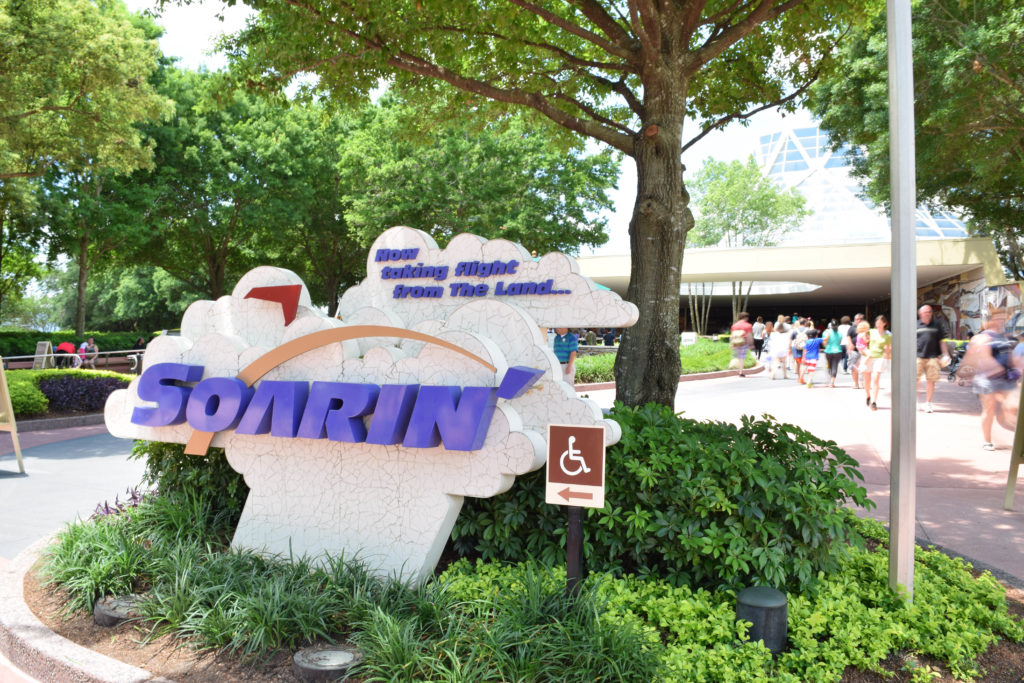 7. Soarin' (EPCOT)
Soarin' is another Disney attraction that is so unique in design, it has easily become one the most sacred attractions at Walt Disney World. Originally built as an attraction for Disney California Adventure, Soarin' was made to provide guests with the feeling of flying over landmark regions in the state of California. At the time of the attraction's creation, it was rather difficult for Imagineering to figure out how to bring this idea to life. Technology was not where it needed to be in order to successfully build Soarin'. Instead of giving up on the idea, however, Mark Sumner (Disney Imagineer) thought of a one-of-a-kind perspective by building a working model that showcased 3 rows of vehicles moving in the style of a canopy. The rows would move up towards the gigantic screen so riders could feel the immersion of where they were "flying" towards and proceed to move synchronously with the music and flight direction. This method worked, and Soarin' inevitably proceeded to far outpace current trends in theme park attraction designs. As a result, the attraction quickly became one of the most pivotal experiences for guests visiting Walt Disney World, as it offered something never seen before. In 2016, the ride expanded a little and now "flies" guests over landmarks all around the globe. And while technology has now passed Soarin', the attraction has become a benchmark in Disney's incredible ability to evoke human emotion while mid-flight, making it all the more reason to be considered sacred.
6. Spaceship Earth (EPCOT)
Over the years, the Disney theme parks have become known for their symbolic icons, typically located in the center of each park's layout. EPCOT's icon has been designated as an enormous geometric sphere with over 11,000 isosceles triangles making up the body of the structure. This massive icon welcomes guests as soon as they enter the park and can be seen from nearly all areas of EPCOT. Inside the sphere lives an attraction called Spaceship Earth. While it may be on a rollercoaster track, the attraction is a slow-moving journey that educates riders on when communication amongst the human race began and how it has evolved over the years. This "history lesson" has become a sacred experience for all Disney guests, as Spaceship Earth celebrates one of the pillars EPCOT represents: community. It is also one of the only Disney icons to purposely include a ride-through attraction as opposed to simply being a walkway or theatre entertainment. For all these reasons, Spaceship Earth has an outstanding legacy that promotes a positive and uplifting message regarding hope and the future while celebrating the commonalities that bridge together society's differences.
5. "it's a small world" (Magic Kingdom Park)
Introduced through the 1964 World's Fair, "it's a small world" has become a sacred attraction and beloved classic at Disney parks throughout the world. In this slow-moving boat journey, guests are taken through several scenes depicting small children celebrating their culture and heritage. Similar to Spaceship Earth, the attraction promotes diversity and highlights what makes us all similar to one another despite our differences in location and background. Even though the attraction's age is clearly seen with it's more simplistic design and basic animatronic movements, the message living within this experience is what makes it sacred and untouchable in the eyes of Disney fans. It is quite rare to experience something Walt Disney himself had a hand in creating, and this was one of his most proud accomplishments in life. Riders truly feel Walt's legacy while riding this attraction and singing along to one of the most globally recognizable songs in existence.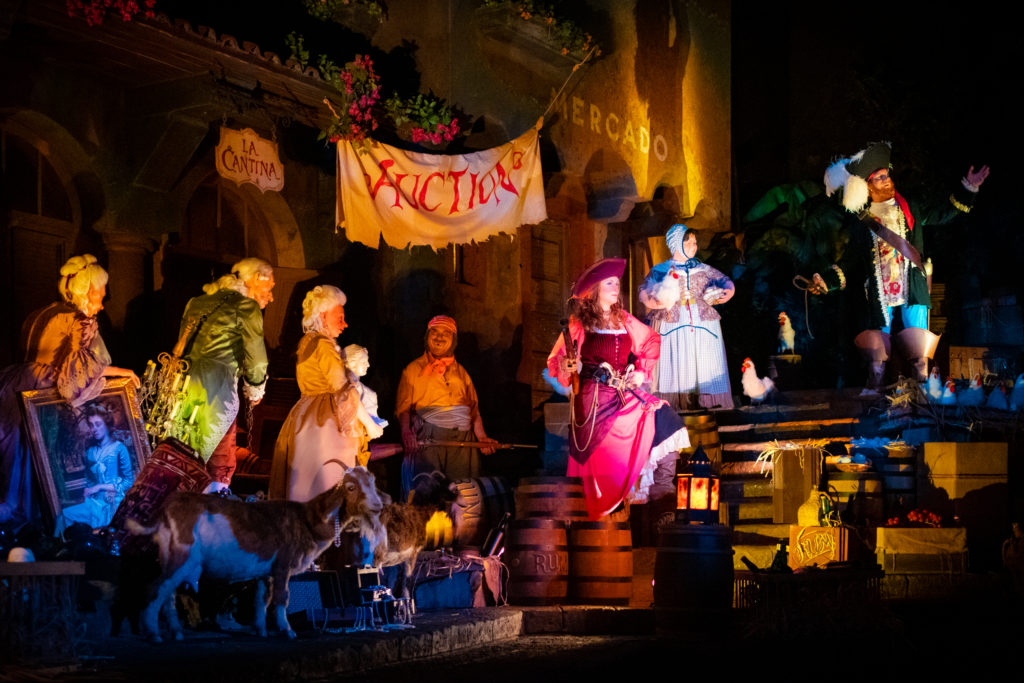 4. Pirates of the Caribbean (Magic Kingdom Park)
Pirates of the Caribbean was an attraction well ahead of its time when first introduced to guests. The original concept design of the attraction intended for it to be a walk-through wax museum where guests would use their own imagination to immerse themselves in the story of Pirates of the Caribbean. Walt felt something was missing in this original design and felt strongly that if the company proceeded to open the attraction as a museum, it would not live on to be enjoyed for generations. In the interest of creating a ride for the ages, he made a risky financial decision by postponing the attraction's opening and instructing his Imagineering team to "try again." Using inspiration from "it's a small world," the team decided to create a water boat-ride experience with pirate-like animatronics flamboyantly moving around various scenes to progress the story. The attraction took nearly nine years to complete as technology was rushing to catch up in order to bring more life to the animatronics, but the project was eventually complete. It opened to immediate success as guests were able to experience an attraction unlike any other in its time. Over the years, Pirates of the Caribbean branched out to become a mega franchise including several blockbuster films. Guests now make it a point to experience this attraction and celebrate its rich history when enjoying Magic Kingdom Park.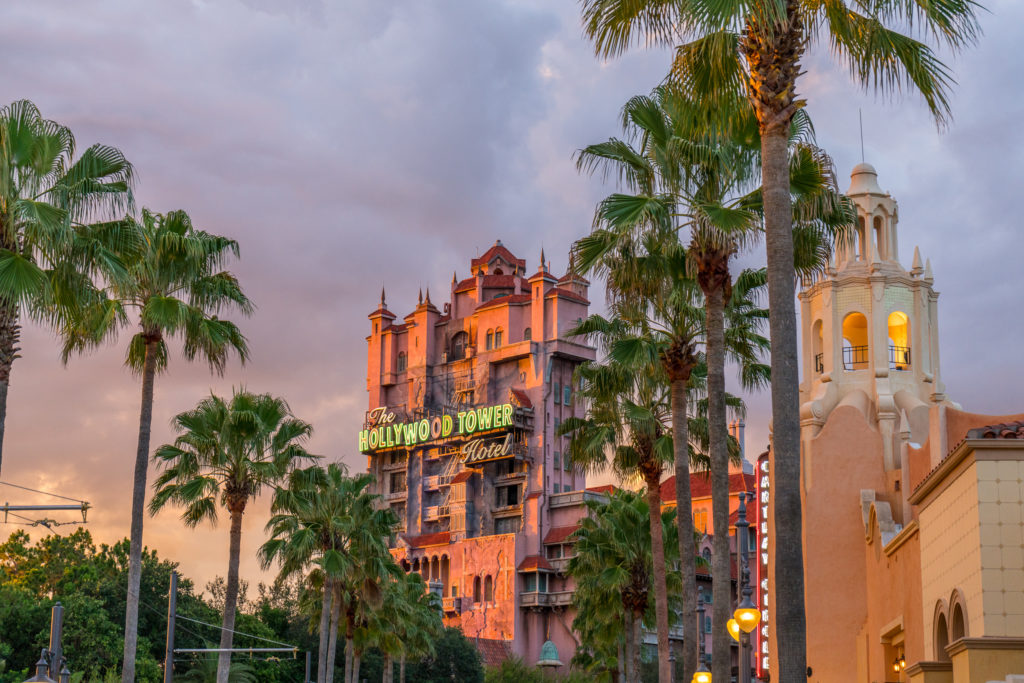 3. The Twilight Zone: Tower of Terror (Disney's Hollywood Studios)
Now considered to be the icon for Disney's Hollywood Studios, The Twilight Zone: Tower of Terror has become an absolute pillar for the park's purpose: celebrating everything Hollywood never was and always will be at the same. Snuggled at the end of Sunset Boulevard (one of the park's sections) guests are immediately taken aback with this 199-foot building as they proceed to walk down the 1940s Hollywood inspired street. The attraction itself consists of a drop-ride experience, and while that seems like a simple concept, Tower of Terror earns "sacred" classification thanks to the phenomenal theming Disney Imagineering put into it. They designed, built, and decorated an abandoned 1930s themed hotel for the sake of an attraction, further proving how Disney stands out from its competitors time and time again. Guests sometimes would rather walk through the attraction's surrounding areas instead of experiencing the ride due to how incredible the queue's design is. The queue consists of a robust hotel entrance that takes you inside an untouched yet dusty hotel lobby. Once inside, you notice numerous artifacts and antiques to make you feel as if the hotel is still stuck in the year 1939. Disney Imagineers have gone as far as finding actual antiques (including chairs from Portugal dating back to the 18th century) to decorate the lobby. These details have made this attraction a landmark for Disney, where guests continuously voice their opposition to ever changing its design as the park continues to evolve. Tower of Terror may be a bit frightening for some guests in part of its spooky story-telling, but everyone collectively enjoys the astonishing work that went into building this attraction and structure for the theme park.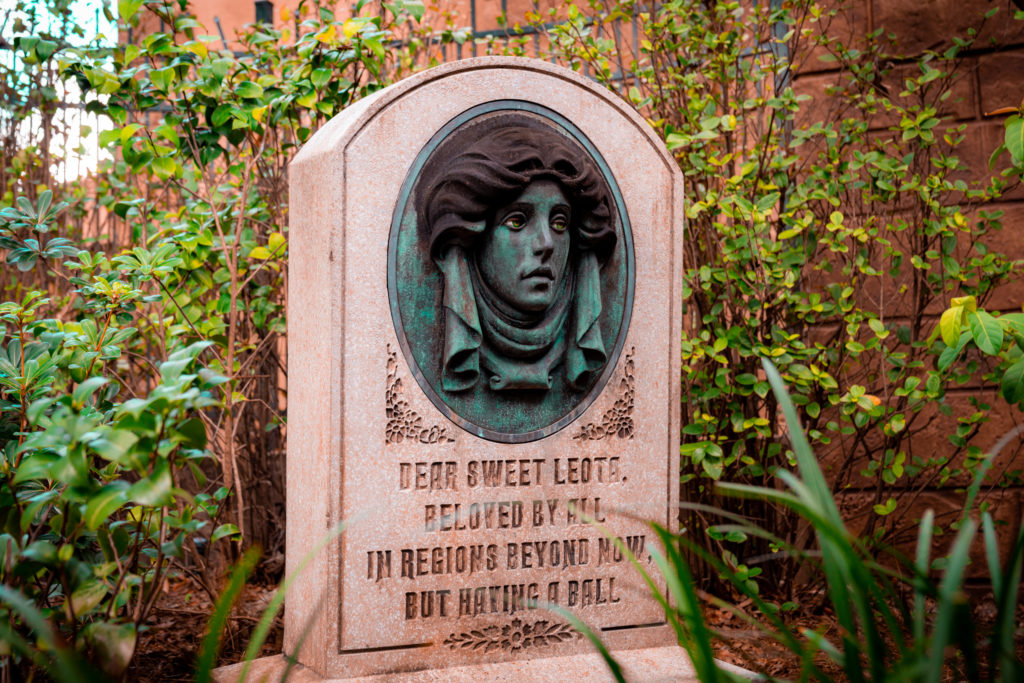 2. The Haunted Mansion (Magic Kingdom Park)
One element that was in Disneyland design plans from day one was the presence of a haunted house. The struggle Walt Disney and his team had with the haunted house was fighting over the answers as to how scary the attraction should actually be and how run-down the house should look (so as not to detract from the clean and pristine design of the rest of the park). The debate raged on for years, and the Disney Imagineers eventually built a beautiful mansion that would never give off the impression of being dilapidated and forgotten, but would still give off the vibes of a ghost's tale. Walt famously once said, "We'll take care of the outside and let the ghosts take care of the inside." Once inside the mansion, guests are met with cobwebs and old creaky hallways to enhance that haunted energy. But how do you get realistic-looking ghosts to appear when technology is (once again) not on your side? The answer comes in one of the biggest accomplishments in theme park history: the usage of the Pepper's Ghost illusion in the iconic ballroom dance scene. Ghosts appear, disappear, and reappear again as they continue to waltz across the dance floor and enjoy food and drink at the large banquet table. How is this possible? Underneath the ride vehicles is a room of multiple animatronics. As they move below you, light reflects off of them and through a clear window to present their reflection to the riders. When the light turns off, the reflections disappear until turned on again. Simple workarounds such as these are what make The Haunted Mansion a superior attraction and one that delights guests to this day.
1. Carousel of Progress (Magic Kingdom Park)
The Carousel of Progress was one of Walt Disney's first major breakthroughs when promoting his theme park business. The attraction first premiered at the World's Fair in 1964 and celebrates the progress of America since the 1900's, a personal fascination of Walt Disney. Guests sit in a rotating theatre and are taken to different rooms where animatronic figures making up members of a fictional average American family talk about all the latest technologies and advances they've been able to experience within their respective decade. The attraction ends in a "modern-day yet futuristic" room where the family comes together to celebrate what society has accomplished while eagerly pondering what's to come next. The attraction was moved from the World's Fair to live in Tomorrowland at Magic Kingdom Park, and has become a landmark in Walt Disney World since its grand 1971 opening. Similar to "it's a small world," guests feel a deep connection to Walt Disney and all he left behind as this attraction was one of his biggest feats in the 1964 World's Fair.
---
Which of these attractions is your favorite? Be sure to follow Orlando Informer on Facebook, Twitter, and Instagram for the latest news, tips, and more at Universal Orlando, Walt Disney World, and other Orlando attractions.