Surrounded by coasters and character greets, the dark ride dominates the theme-park landscape. They are marquee experiences – Harry Potter and the Forbidden Journey and Star Wars: Rise of the Resistance. Classics such as Peter Pan's Flight and E.T. Adventure allow the fantasy of flight. Even regional parks feature dazzling dark rides; Six Flags has six versions of Justice League: Battle for Metropolis in parks around the country.
Why are dark rides so abundant? They combine all the tricks of classic attraction design – story, emotion, technology, thrills – in a high-capacity system. And here's how they came to be.
The first dark rides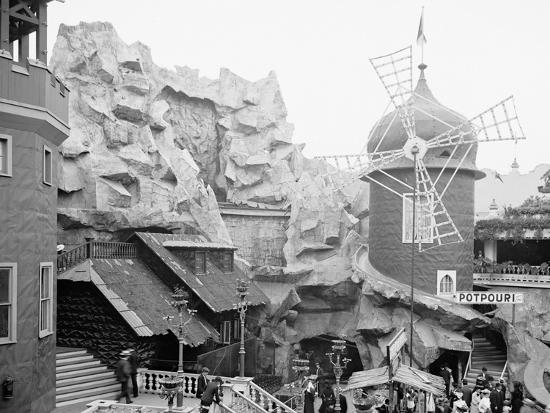 Today's modern dark rides trace their origins back to the late 19th century. The country was prospering, giving people free time and disposable income. Amusement parks sprung up as a way for individuals to spend both.
The first dark rides began as a two-person boat attraction, known as a mill ride. The earliest example was called, unsurprisingly, the Old Mill, which opened at Coney Island. On these early versions, visitors would float past scenes, usually scary ones. A subgenre of this ride is the Tunnel of Love; at a time when public displays of affection were frowned upon, these dark rides allowed couples the chance for covert canoodling.
Soon, dark rides began to appear in amusement parks around the country. As their popularity grew, park operators realized that scares weren't enough. These experiences started to tell stories, sometimes featuring scenes with mannequins. They began experimenting with lighting and sound, and the experiences became thematic and artistic. But just as dark rides were evolving, a new form of amusement attraction threatened to derail their popularity.
The roller coaster has humble beginnings as a cart ride that moved down flat railroad tracks. But that technology evolved, giving people something dark rides could not – adrenaline. The Cyclone debuted at Coney Island in 1927, delivering an experience that riders never had before. Demand for thrill rides increased, and popularity in dark rides plummeted. How could these slow-moving attractions compete? (Another reason for their decline was the acceptance of public affection – people no longer needed to hide inside a dark ride.  [Take it from someone that used to work at Pirates of the Caribbean at Disneyland – couples, married and unmarried, still use dark rides to, ahem,  "show affection."])
Enter Disneyland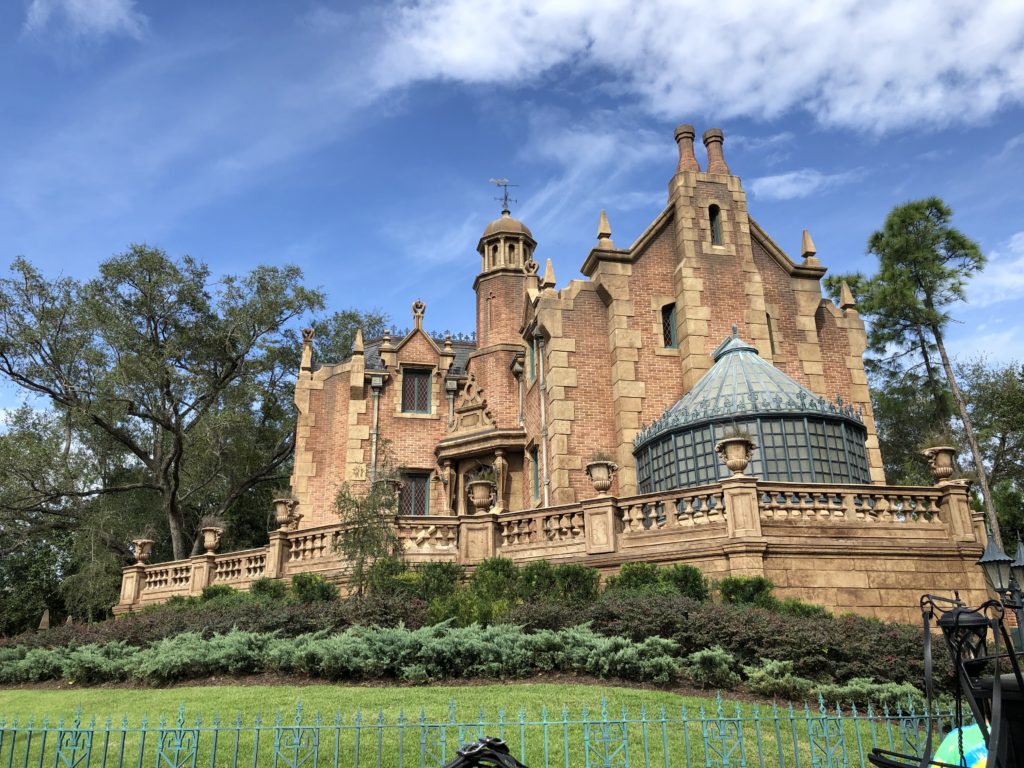 In 1955, dark rides – and the idea of what an amusement park could be – changed forever. Walt Disney made this type of experience the centerpiece of his Disneyland dream. This park would shun the seedy, thrill-ride-heavy and midway-driven parks that were prevalent in the early 1950s; Disneyland would be a showcase for animated films, such as Snow White and Peter Pan. Walt wanted families to enjoy attractions together. And dark rides – not thrills – were the right vessel to bring these stories to life.
Disneyland showcased dark rides that featured new technology and different takes on storytelling. With Peter Pan's Flight, the track was not on the ground, but on the ceiling, which allowed you to fly over London and off to Neverland. The story of Snow White's Adventures left many guests confused. Snow White wasn't in her own attraction – you were seeing things through her point of view. This perspective switch became part of Disney's modus operandi; on dark rides such as Pinocchio's Daring Journey, Pirates of the Caribbean, and Spaceship Earth, you may be a casual observer, but in others – Haunted Mansion, Horizons, The Great Movie Ride – you are part of the story.
While the storytelling and scope evolved, the slow-moving pace of dark rides stayed the same. But this was about to change.
(Dark) ride the movies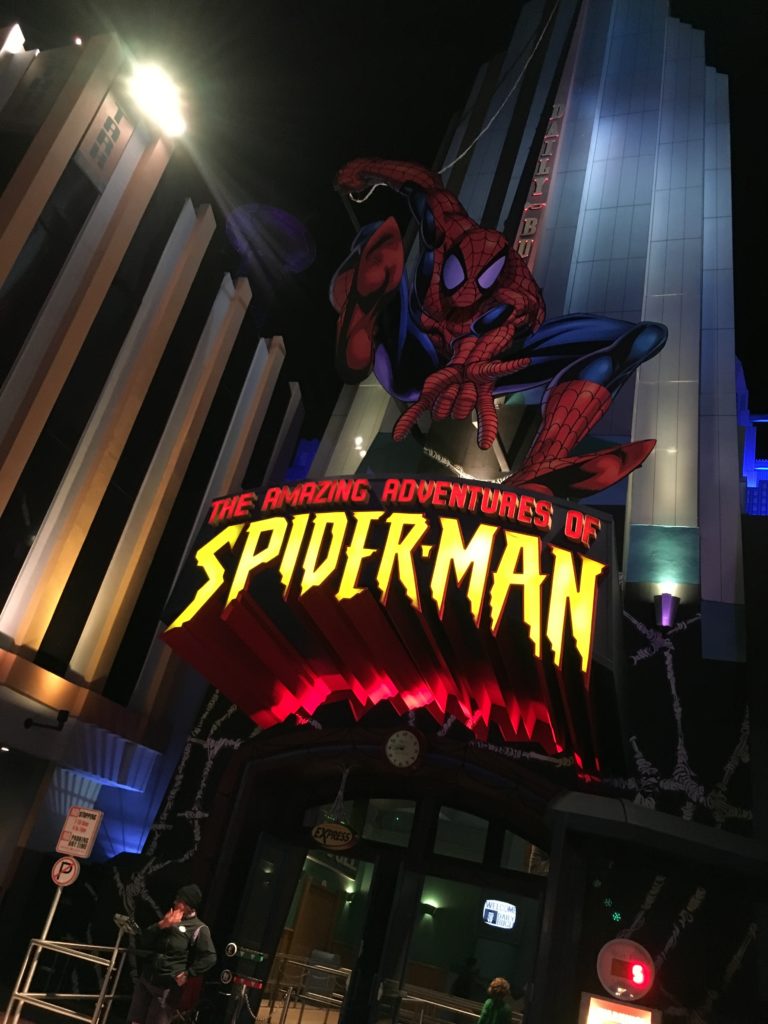 Opening in 1962, Universal Studios Hollywood's popular Studio Tour had become a must-see addition to a Southern California vacation. Seizing an opportunity to get a bigger slice of the theme-park pie, Universal leapt directly into Disney's territory. Universal Studios Florida opened in 1990, featuring a small collection of classic dark rides, headlined by the flying E.T. Adventure.
Universal had changed the themed landscape, and it was about to change the dark ride forever. Islands of Adventure opened in 1999 and saw the debut of The Amazing Adventures of Spider-Man, which featured rolling motion vehicles, 3D projection, in-your-face special effects, and practical set-piece elements. The dark ride was no longer slow and steady – it was a moving, thrilling, all-out assault on the senses.
You say you want a revolution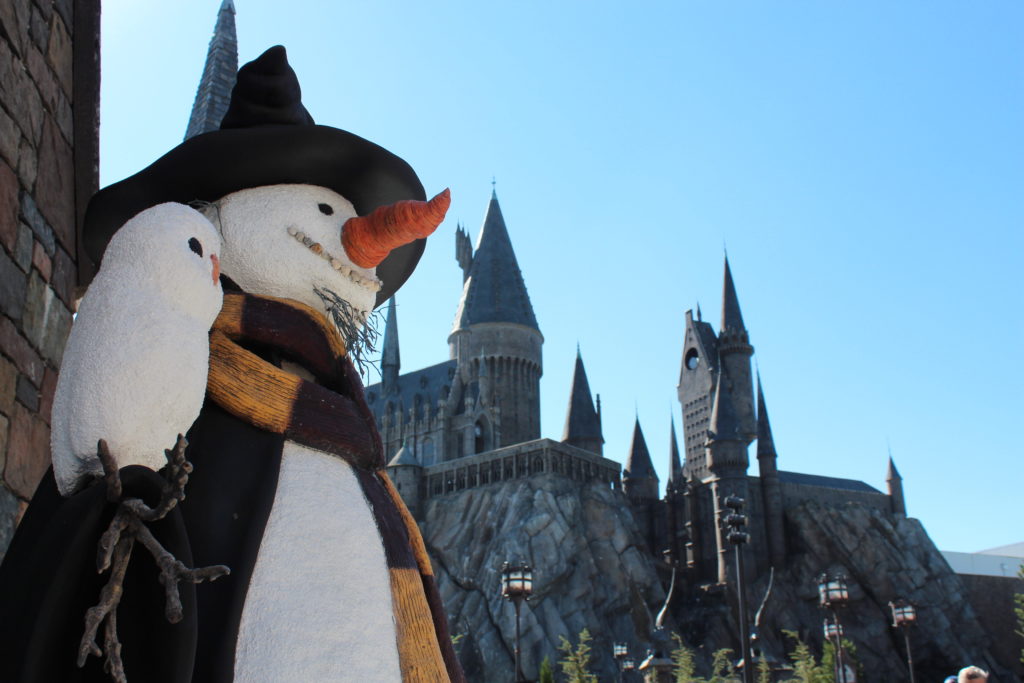 Spidey was just the tip of the spear in a decade full of innovation. A few years before, in 1995, Disney debuted its dark-ride thrill in the form of Indiana Jones Adventure, which was the combination of two technologies –  a motion-simulator system on a dark ride track. Men in Black Alien Attack added gamification just a year later. And around the same time, Tokyo Disneyland introduced trackless systems with the revolutionary Pooh's Hunny Hunt. 
Then Universal took things even further with a step into the dark (ride) arts. Harry Potter and the Forbidden Journey debuted in 2010, plunging guests into the wizard's world. The attraction's ride system, a robotic arm, followed a track as it flung passengers into wrap-around screens, practical sets, and special effects. Its followup – Harry Potter and the Escape from Gringotts – featured a roller coaster track, which allowed ride vehicles to speed up, slow down, and even stop (and also allowed show scenes with Lord Voldemort, who threatened your escape).
The next chapter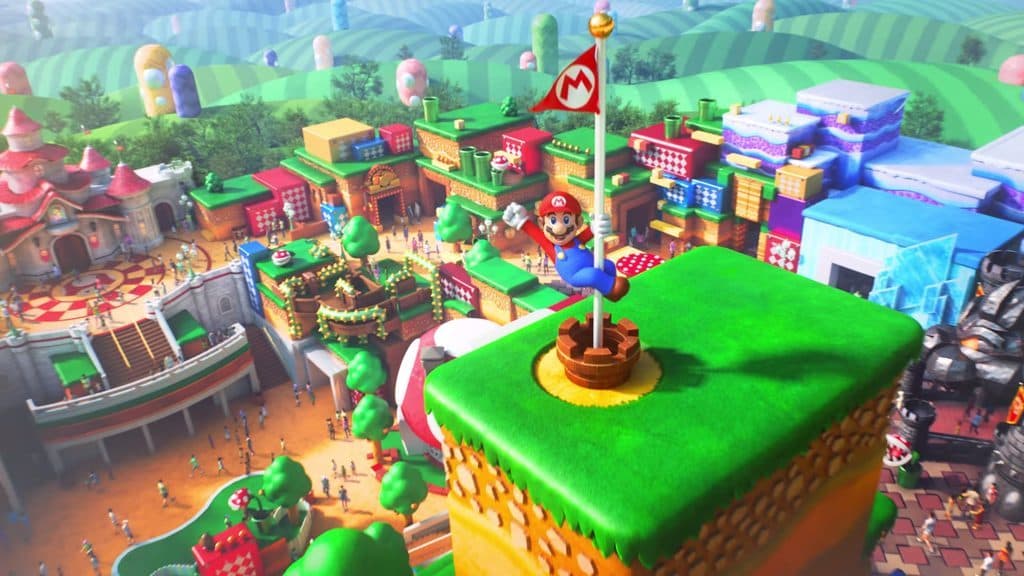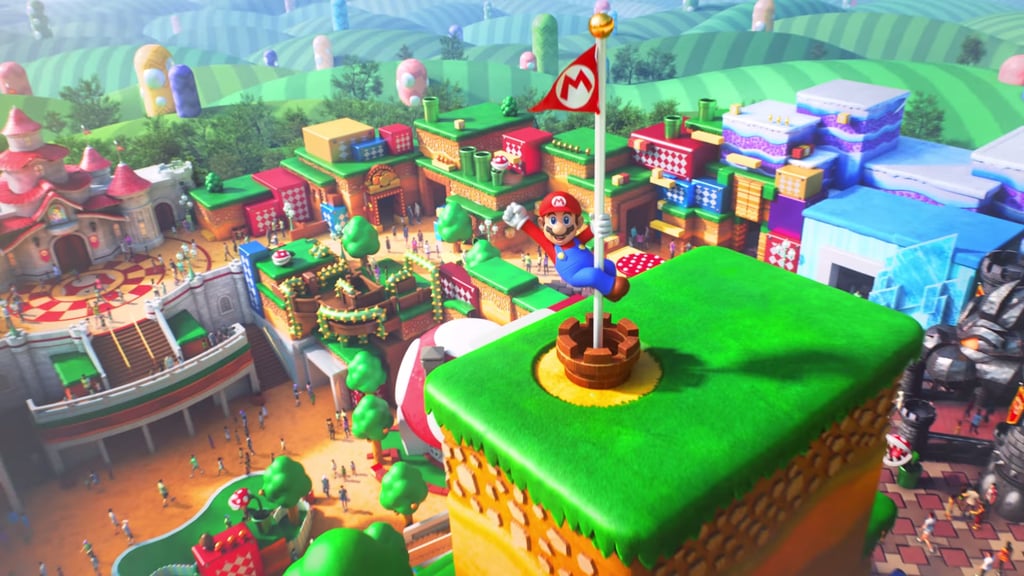 In the last year, dark rides have taken another massive leap forward. Star Wars: Rise of the Resistance is a galactic adventure. Combining flight-simulator and dark-ride systems with a walk-through experience, this attraction throws you into battle, surrounded with amazing practical and special effects. Disney's newest outing, Mickey and Minnie's Runaway Railway, features groundbreaking  2½D (3D without wearing glasses). Universal Studios Hollywood opened Secret Life of Pets: Off the Leash earlier this year, featuring loads of audio-animatronic figures and projection-mapping (along with some other tricks). 
We know where dark rides are, but where are we going? What will be unveiled to us in Super Nintendo World at Universal Studios Japan or Avengers Campus at Disney California Adventure? Dark rides will evolve, but the experience will depend on one thing: story. These entire parks, after all, are built around storytelling, and a dark ride doesn't need to shake you to be satisfying – it just needs to create the best narrative.
And while some stories demand excitement and others seek to deliver family fun, the most satisfying attractions use technology to evoke emotion – flying over London is just as wondrous as fighting for the AllSpark. Dark rides deliver these amazing experiences, and there's no stopping their evolution. 
---
What are your favorite dark rides of all time? Share them with 100,000+ other theme-park fans in our Orlando Informer Community on Facebook.
And be sure to follow Orlando Informer on Facebook, Twitter, and Instagram for the latest news and tips at Universal Orlando, Walt Disney World, and other Orlando destinations.