As we creep closer to scream season at Universal Orlando Resort, it is only fitting an announcement has arrived to drum excitement ahead of one of this year's most anticipated events. During 2023's Halloween Horror Nights, enter the dystopian world of The Last of Us.
Not to be confused with the hit HBO television take on Ellie and Joel's story, this HHN iteration of The Last of Us will primarily focus on the video game. (We are sending our sincerest condolences to the Pedro Pascal fandom.)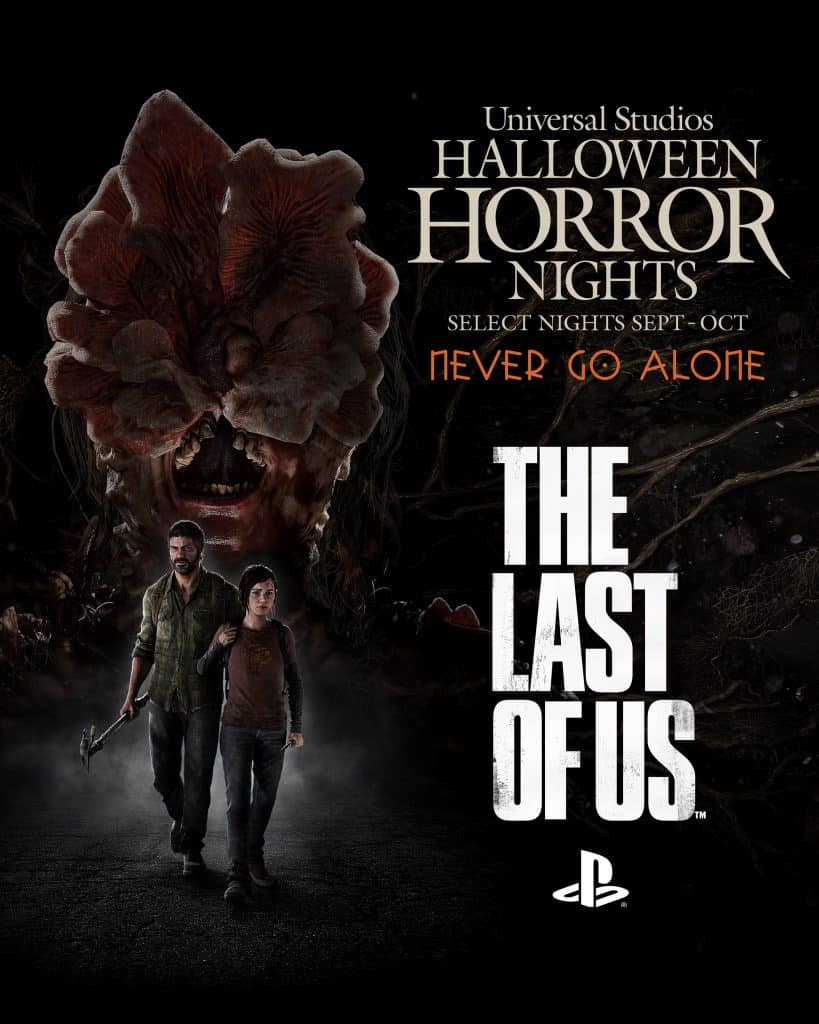 This action-adventure game first hit consoles in 2013. The Last of Us, developed by Naughty Dog, takes place in a post-apocalyptic United States where a fungus has spread, infecting human hosts and transforming them into mutant, flesh-hungry creatures (often called "the infected") for the last 20 years.
Players follow the story's main characters, Joel and Ellie, in their journey across the country. When the pair meet, Ellie has been infected for multiple weeks but shows no sign of the terrifying, cannibalistic symptoms that typically develop shortly after. She is believed to be the key to a cure, motivating their cross-country adventure to meet a group of rebels that will aid in saving the world.
Receiving high praise and reviews from critics and gamers alike, The Last of Us became an instant classic. It has since been developed into a multi-media franchise, launching a remastered edition, a sequel, multiple tabletop games, comic book series, and a television adaptation starring Pedro Pascal and Bella Ramsey.
In 2022, Naughty Dog released a remake of the original game, titled The Last of Us Part I, with updated gameplay and accessibility options while maintaining the Joel and Ellie storyline that fans had come to adore.
Stepping into this HHN maze, fright fans will become part of a specific chapter in The Last of Us and The Last of Us Part I, where Ellie and Joel have made their way to Pittsburgh and are met by bandits and clickers. Clickers are pure nightmare fuel as they will relentlessly hunt for their next victim and won't stop until they have had a bite. These infected monsters are adorned with massive fungal growths and mold, which renders them blind and reliant on sound to navigate their surroundings. These details excite us to see the work of the creative minds at Universal Orlando Resort in their portrayal.
Can you outrun the clickers? Find out during Halloween Horror Nights 2023, running select nights from September 1 through November 4. 
---
Find out everything you ever wanted to know about HHN – plus more! – in our insider's guide. And then discuss it all with 160,000+ other die-hard Universal fans in our Orlando Informer Community on Facebook. And be sure to follow Orlando Informer on Facebook, Twitter, and Instagram for the latest news, tips, and more at Universal Orlando, Walt Disney World, and other Orlando attractions.