In case you weren't aware, Universal has been on something of a tear, updating or outright replacing a number of older attractions or unused plots of land with brand-new experiences. This trend has mostly targeted Universal Studios Florida over the past few years, affecting everything from The Wizarding World of Harry Potter – Diagon Alley (which used to be Amity, the home of Jaws) to the NBC Media Center (which had sat unused for 14 years), but now Universal is swinging the pendulum back to Islands of Adventure. Next year will see the debut of two hugely anticipated attractions at the park: the complete refurbishment of The Incredible Hulk Coaster and, of course, the brand-new and potentially-game-changing Skull Island: Reign of Kong, which will double as a dark ride and as its own island, sandwiched in between Jurassic Park and Toon Lagoon.
Although we all had assumed that the focus of development would switch back to USF for the following year – that's when Fast & Furious: Supercharged and Race through New York with Jimmy Fallon are scheduled to bow – it seems that the company may not be quite done working its magic with its second theme park. Orlando Tourism Report has recently uncovered a trademark for The Secret Life of Pets, which seems destined to become its own attraction at Universal Orlando Resort.
Why do we think it's going to Islands of Adventure? And, more importantly, what might we infer for the rest of the park's future? Good questions. Luckily, we have some good answers for you.
The Secret Life of Pets…
What we know is – well, actually very little, but it's nonetheless intriguing.
There's a question that will probably need to be addressed right up front, however, before we can get to any fancy theme park talk: just what is The Secret Life of Pets? It's the next animated film from the studio behind Despicable Me and Minions, and it's due to come out July 8, 2016. Here's the official synopsis, courtesy of Wikipedia:
Taking place in a Manhattan apartment building, Max's life as a favorite pet is turned upside down when his owner, Katie, brings home a sloppy mongrel named Duke, who was rescued from the pound. Little do they know, they have to put their quarrels behind them when an adorable white rabbit named Snowball, the leader of an army of abandoned pets called the "Flushed Pets," is determined to take revenge on all happily-owned pets and their owners.
And here's the official trailer:
After the huge success that has been the Despicable Me franchise, Universal is apparently already betting big on Pets – the theme park version is slated to be inserted in the Toon Lagoon Amphitheater, a large show venue that has largely remained unused over the course of the past five years (it was last home to Max Hoffman's Aggro Circus [a BMX stunt show] and currently sees the occasional opening for cheerleading competitions, a once-in-a-blue-moon taping of a daytime talk show, or private events). The auditorium is actually the biggest at Universal Orlando, seating 2,000 – that's 200 more than the Fear Factor Live theater – which means that its footprint can actually provide enough room to make quite an attraction.
And just what form might a Secret Life of Pets experience take? Why, such a family-friendly movie requires a family-friendly dark ride, of course, which would be a welcome addition to the resort's lineup, particularly after such thrill-intensive rides as Kong and Hulk. Very little is known beyond this, but be sure to keep an eye out in our community group – an insider or two has been known to post some insight from time to time.
…and the future of Toon Lagoon
What's more intriguing – and, perhaps, very telling of Universal's larger future plans – is not the specifics of the ride's story or overall experience, but, rather, its placement in Islands of Adventure.
Of the (soon-to-be) seven islands at the park, there are two that have long been on Universal Creative's drawing boards for complete replacement: The Lost Continent, which has seen most of its real estate and rides scooped up and taken over by The Wizarding World of Harry Potter – Hogsmeade, and, of course, Toon Lagoon, a land which has been consistently criticized for its outdated source material and limited attractions (sure, water rides are fun, but those individuals who wish to remain dry have no incentive to visit the land).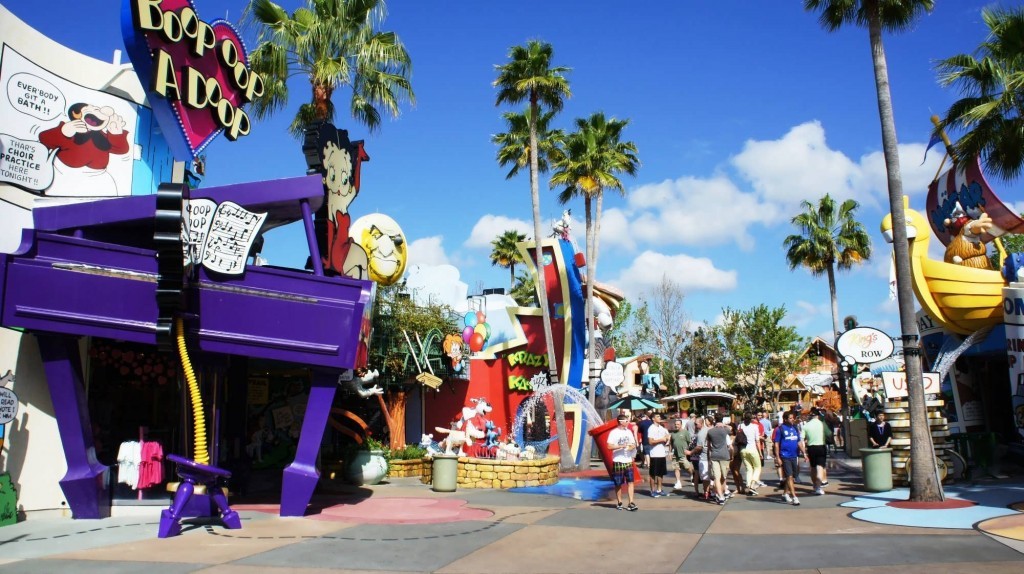 On the one hand, inserting a new animated property into the area would seem to more-or-less fit its overriding theme, if one were to take its specific basis in newspapers' comic strips and stretch it out to fit all cartoons, generally. Such a move, then, would be a two-fer, simultaneously updating its theming mandate while also helping to fill in its abandoned corners.
On the other hand, however, Pets might be the first real indication of what will eventually be placed in the land: animated kids' properties. Might it be given entirely over to Illumination Entertainment, the nascent animation studio that has already made more money than most production entities in Hollywood? The possibility actually makes a great deal of sense: Illumination already has an exclusive contract with Universal Pictures, making any and all theme park rides wholly owned by NBCUniversal; Despicable Me already has a sizable footprint at the parks and has been proven to be popular with guests; and, finally, there is a wide-ranging library of intellectual properties, starting with 2010's DM, going on to the Easter-themed Hop, and concluding with just-on-the-horizon adaptations of Dr. Seuss's works, such as The Cat in the Hat and How the Grinch Stole Christmas (two properties which should be more than familiar to Islands of Adventure guests, particularly during the holidays).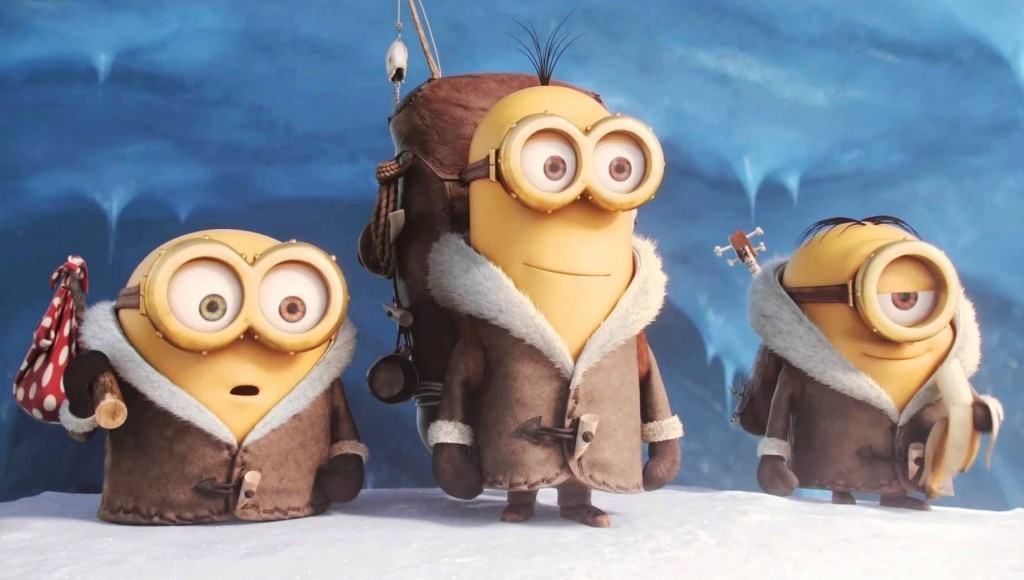 There's even plans to do something with the venerable Curious George, which might end up being the replacement for Curious George Goes to Town, the long-lived playground that is currently located at Woody Woodpecker's KidZone over in Universal Studios Florida – a land which is currently believed to be soon demolished for the upcoming Nintendo Land.
Another possibility: Universal might opt to go for a heavier Despicable Me focus. Over at Universal Studios Hollywood, the Minion Mayhem motion simulator is joined by a kids' play area themed after the Super Silly Fun Land seen in the first film, an idea which could be returned to Orlando and expanded upon even more. If so, perhaps the land would be flanked by one or two (semi) related attractions, such as Secret Life of Pets when entering from Marvel Super Hero Island, and another bordering the upcoming Skull Island.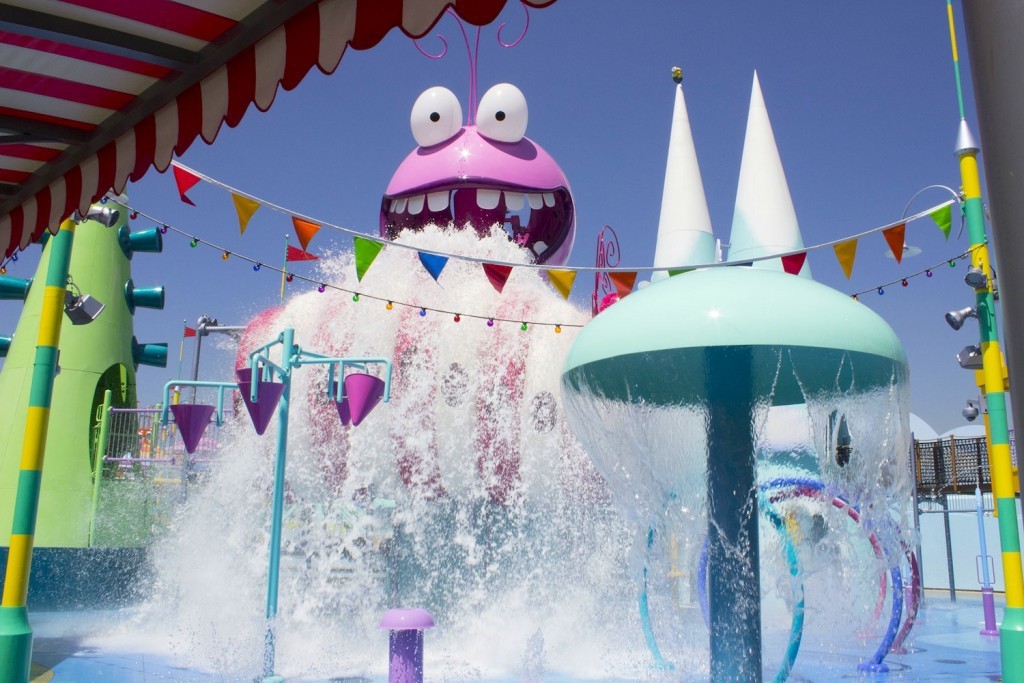 The final scenario to consider is that Illumination wouldn't be the basis of the land but would, rather, simply represent one of its occupants; other kid-friendly properties – say, The Peanuts Movie, Hotel Transylvania, and the previously rumored Smurfs – could be lined up, essentially making Toon Lagoon into the next-generation KidZone. This actually seems much more plausible, particularly considering KidZone's impending fate, but it might, in fact, represent something of an imbalance: with Seuss Landing and Jurassic Park already located at Islands of Adventure, and with no other children-friendly areas at Universal Studios Florida, it might make the one park infinitely more family-friendly than the other. (Yes, while it's certainly possible that Nintendo Land will easily be a Mecca for youngsters, it's by no means a guarantee, and, at any rate, the attractions will undoubtedly be designed to appeal to both the young and those adults have who have grown up with the likes of Mario and Link and Samus Aran.)
It's an intriguing situation, and one that – fortunately – shouldn't have too long of a wait attached to its solution.
Disappointed – or excited – by The Secret Life of Pets? Have a better idea for what could replace Toon Lagoon? Sound off in the comments below.