This story goes as any does. What would normally be an inconsequential happenstance in Universal Orlando Resort's timeline – a tiny pebble, tripped over while journeying across the park's road in history – somehow grows into an extraordinary monument. Certainly, Earl the Squirrel, who had merely been a member of commonplace, tree-dwelling mammals previous to his current celebrity status, has soared in popularity over the years and earned himself a high rank within Universal Orlando's character roster. I've always voiced my feelings that he should be revered and recognized as one of the park's beloved icons. To this day, I've rarely found anyone who'd disagree.
Although he may not be a sanctioned icon, the powers-that-be within Universal Orlando have gone so far as to give Earl in-park recognition in several other ways. But what led to Earl the Squirrel's stardom? What's the story behind this wild-eyed, enchanting, holiday mascot and why are we taking the time to tell you about him? To answer that, I did some digging into the resort's history and discovered a most adorable story.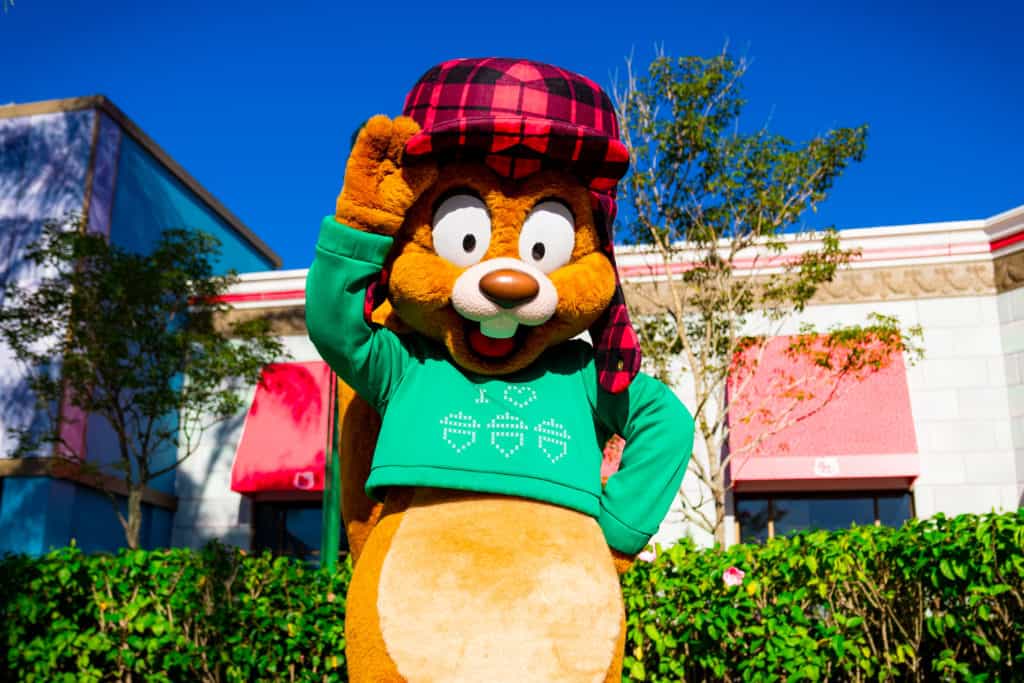 It all started with a bite on blue lights…
The infamy of Earl has been a well-known tale throughout the theme park's backlot. Much like any classic lore or legend, however, the narrative of his notoriety changes depending on the storyteller. After connecting the most common points, here is what we do know: Nobody is sure of the exact date, but the agreed upon timeframe is around 2015, just before the holiday season. According to most tellings, Universal Studios Florida team members were hard at work with their yuletide preparations and had been assembling the park's centerpiece Christmas tree. They were about halfway finished with it when a strand of blue lights went out unexpectedly. After a short deal of head-scratching and some investigation, it'd become apparent that something had bitten into the wiring, causing the small outage. That something, as it turned out, was a squirrel.
At this point, the story gets – please excuse the possible pun here – fuzzy. Some say the little guy was looking to make a home and found his way into one of the park's many storage spaces and took a liking to the tree. Others believe that he simply wanted to see more of the wonderful holiday decorations and got a little nippy on his way up to the treetop. One recollection even tells of Earl attacking the woeful team member who happened upon him, possibly due to Earl thinking they were a predator on the hunt for its next meal. At any rate, the word traveled throughout the company about the scruffy scamp's mischief and everyone was so entertained by it that they snuck a nod into the park's Christmas Tree that year. Hidden within the green branches and colorful lights and ornaments, guests at Universal Studios Florida during the holidays could find an electronic likeness of the original squirrel holding its own strand of blue lights. Since then, Earl's exact location within the tree varies by the year, but his fandom among both park guests and team members has inspired an unofficial holiday scavenger hunt that delights everyone.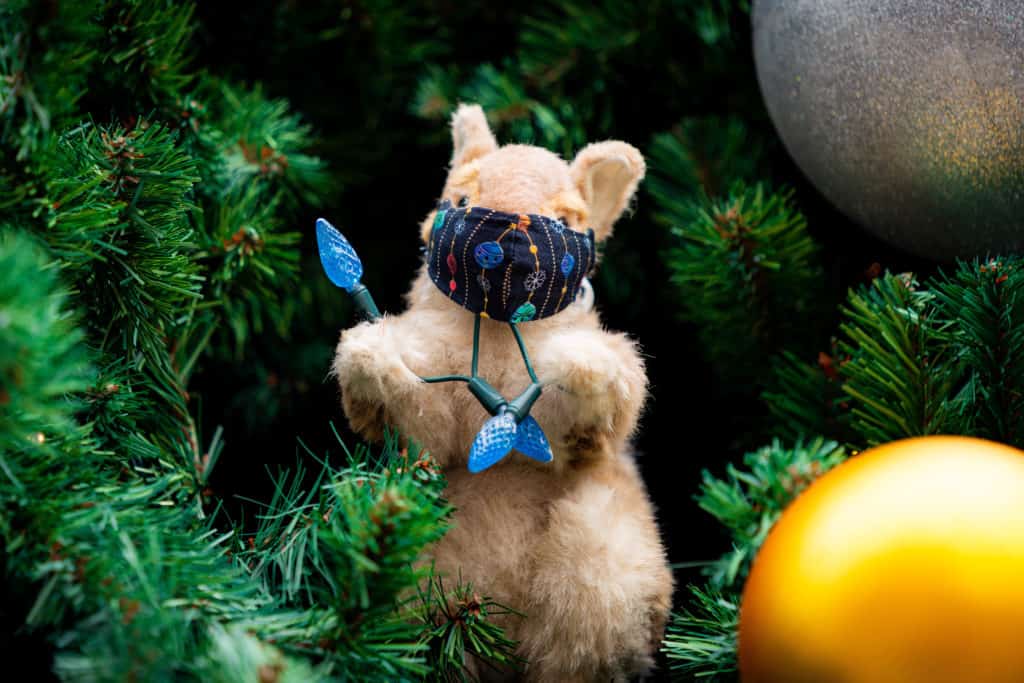 From park fable to cult icon:
Noticing his legacy at this point and how well guests received the Tribute Store's new, seasonal themes, Universal Creative saw the opportunity to bring something both new and unique to their Orlando theme parks during the Holidays. Thus, Earl the Squirrel was found worthy to rise from simple Easter egg of backstage lore to the status of unofficial icon. In 2020, Universal presented their inaugural Holiday Tribute Store (a venue that was previously specific to Halloween Horror Nights with a later dedication to Mardi Gras). This included a red-carpet rollout of sorts for none other than our nutty legend. Earl was granted his own portion of the Holiday Tribute Store (aptly named Earl's Tree Farm) where guests could purchase food, beverage, and merchandise based on the titular character.
Its instant popularity brought Earl back the subsequent year in the form of Earl the Squirrel's Christmas Curios Museum and Emporium in the 2021 Tribute Store. This iteration was stylized as a campy, roadside attraction and filled with brand new goodies emblazoned with a new look for Earl. Among that year's additions to his themed clothing, houseware and decor lines, fans could also buy a plush squirrel to place in their Christmas tree at home- something which this writer jumped at the chance to do. To top it off, guests were finally gifted with an in-person, pop-up, meet-and-greet with Earl himself.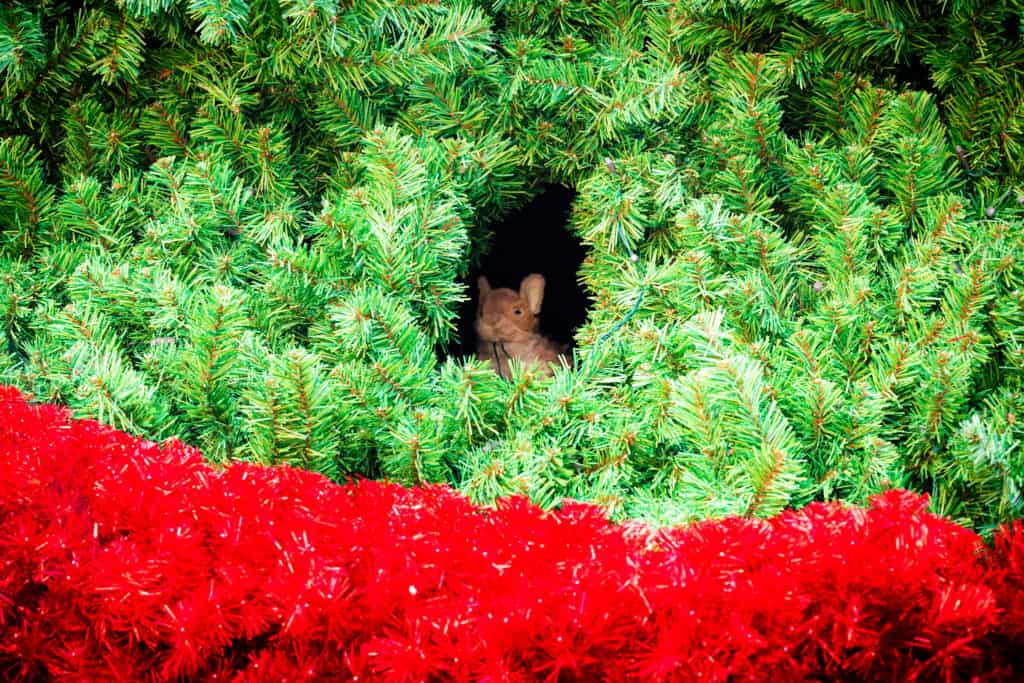 While Christmas is certainly at the heart of what can be called "The Fable of Earl," it's clear he's made a lasting impact on Universal Orlando Resort beyond the Holidays. During the 2022 season of Mardi Gras at Universal, the Tribute Store was conceptualized as a float warehouse for the event. On the surface, one wouldn't suspect he would have a part in this, but not only has Earl the Squirrel found his way into the New Orleans-based festivities, but it seems he may be the mastermind behind the factory's operations. Throughout the warehouse, you'll find E.A.R.L.S. ( which is short for Earl's Advanced Rules Leading to Safety, for those keeping track) Safety Tips signage and other various easter eggs dedicated to the cute critter within the Tribute Store's facades and decor. Given this, I'm excited to see how far Earl's stardom reaches and look forward to the possible day when he's recognized as an official icon.
---
Do you love Earl as much as we do? Let us know. And then discuss it all with 125,000+ other Universal die-hard fans in our Orlando Informer Community on Facebook. And be sure to follow Orlando Informer on Facebook, Twitter, and Instagram for the latest news, tips, and more at Universal Orlando, Walt Disney World, and other Orlando attractions.