THE BIG 5: Top five reasons to go to Downtown Disney
Welcome to THE BIG 5, a definitive top five list of various Orlando related, uh, stuff. THE BIG 5 is wide ranging, and will run the gamut from the top five drink options at Universal Studios, to the top five mini-golf courses in Orlando, to the top resorts on Disney property, and everything in between.
To view all of THE BIG 5 posts so far, click here.
This week's list is The Top Five reasons to go to Downtown Disney.
#5 – AMC Fork & Screen theaters
I'm a movie buff, and for my money there are two movie experiences in Orlando that rise above everyone else. One is the real IMAX screen at Pointe Orlando, the other is the six AMC Fork & Screen theaters at Downtown Disney. I've been to several "dine in" movie theaters, and none of them compare to what AMC has going at Fork & Screen. It may be a bit pricey, but the food is worth it. The Fork & Screen menu can hang with any casual restaurant in the Orlando area. The parmesean fries and the pizzettas are highly recommended.
You can also go to Fork & Screen and just get the usual popcorn and soda, with a dedicated waitress bringing you refills whenever you want. And for those who want an adult beverage, the Fork & Screen offers beer, wine, and specialty drinks.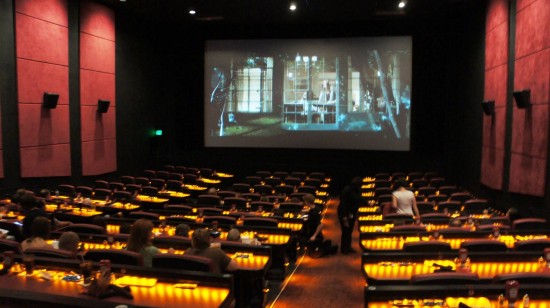 #4 – Babycakes NYC
Everyone loves a good bakery, even in the theme park world. Whether it's Main St. Bakery at the Magic Kingdom, or Starring Rolls at Hollywood Studios, people loved their baked goods. Babycakes NYC offers a great selection of donuts, cupcakes, cookies, brownies and more with a unique twist, it's all 100% vegan. Every item at Babycakes is made without wheat, egg, gluten, soy, and refined sugar.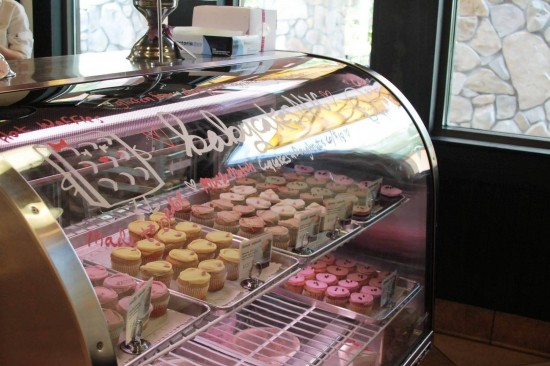 #3 – T-Rex restaurant
While I may have some objections to the quality of the food, and the price, one thing I can not deny is the atmosphere of the T-Rex restaurant. The theming is so good I would say it surpasses most things within theme parks and definitely any restaurant. If you have young children in your party, this is a must do as you are transported into a prehistoric age. Even the bar area is worth checking out with gorgeous jellyfish themed lights and huge fish tanks (made from the guys of Animal Planet's Tanked TV show.) There's also a play area for kids, a decent gift shop, and a unique take on the Build-A-Bear concept with Build-A-Dino.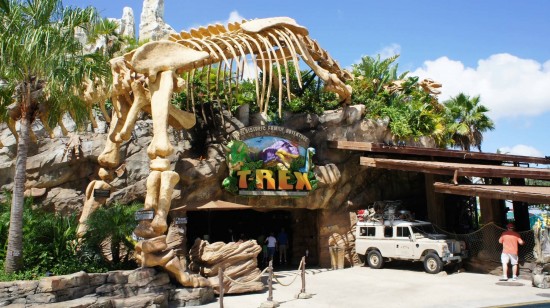 #2 – Cirque du Soleil: La Nouba
I encourage everyone to try out La Nouba when they visit Orlando for the theme parks. Some people will see the traveling Cirque du Soleil shows, but there's something special about Downtown Disney's offering that has a permanent "circus tent" that is visually spectacular. Like the Blue Man Group, it is almost impossible to describe a Cirque du Soliel show other than saying "You've Never Seen Anything Like This Before." It's gymnastics on steroids crossed with a psychedelic dream. I've seen six different Cirque du Soleil shows across the country and La Nouba has the most amazing sequence of all. It involves three little Chinese girls and that's all I can give away without spoiling anything, but they alone may be worth the price of admission. 
Editor's note: I completely agree with Derek's last statement, and because of this I had to include the the video below. I wouldn't consider the video much of a spoiler though, because the sequence is far more magnificent viewing in person:
[youtube_video]UDNGeyuRxDY[/youtube_video]
#1 – The World of Disney Store
This is the mother of all theme park stores. If you can't find what you are looking for in the World of Disney Store, you didn't really want it. Over 50,000 square feet of retail space. Plushes, t-shirts, vinylmations, pins, action figures, and every other piece of Disney merchandise you can ask for. There is a giant room dedicated solely to the Disney princesses, with it's own Bibbity Bobbity Boutique. There's a room for infants, a room for men, a room for young boys, a huge section for kitchen utensils and luggage.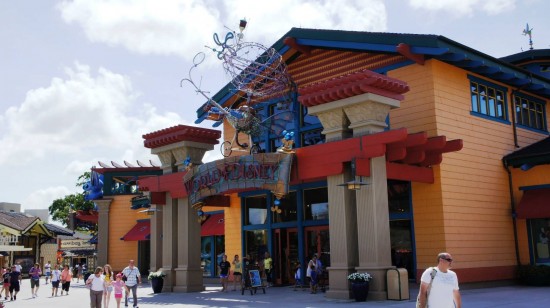 The World of Disney alone justifies a trip to Downtown Disney. And while you're there you can sample some of the other things that just missed this list, such as the Earl of Sandwich location, Raglan Road, DisneyQuest, or Once Upon a Toy. There's something for everyone at Downtown Disney. It is well worth a day of your Orlando vacation, and you don't have to pay for parking or admission.
That's it for this edition of the BIG 5! We'll see you again real soon. (Oh, by the way, if you like this post than you'll want to check out The top 5 reasons why Universal CityWalk is better than Downtown Disney.)
[sws_author_bio user="derekburgan" size="105″ authorposts="More OI posts by Derek" name_format="About the author"] [/sws_author_bio]