It's old news by now: Comcast, after purchasing NBCUniversal in 2010, was pleasantly surprised by just how well Universal Parks and Resorts was performing, all thanks to a certain boy wizard and his loads of merchandise. After originally tinkering with the idea of spinning the theme park division off into its own company, Comcast opted instead to do a 180 and dump half a billion dollars each and every year into its three American parks, vowing to open at least one new attraction every calendar year.
But what about the results of all these splendid, rapid-fire openings? Since the summer of 2012, when Despicable Me: Minion Mayhem bowed, what has the quality of the attractions been? If we had to sit down and rank them all out, what would it look like?
Why, that's an excellent question, and one that we've gladly accepted. Thanks for thinking of posing the challenge to us!
#12 – NBC Media Center (2015)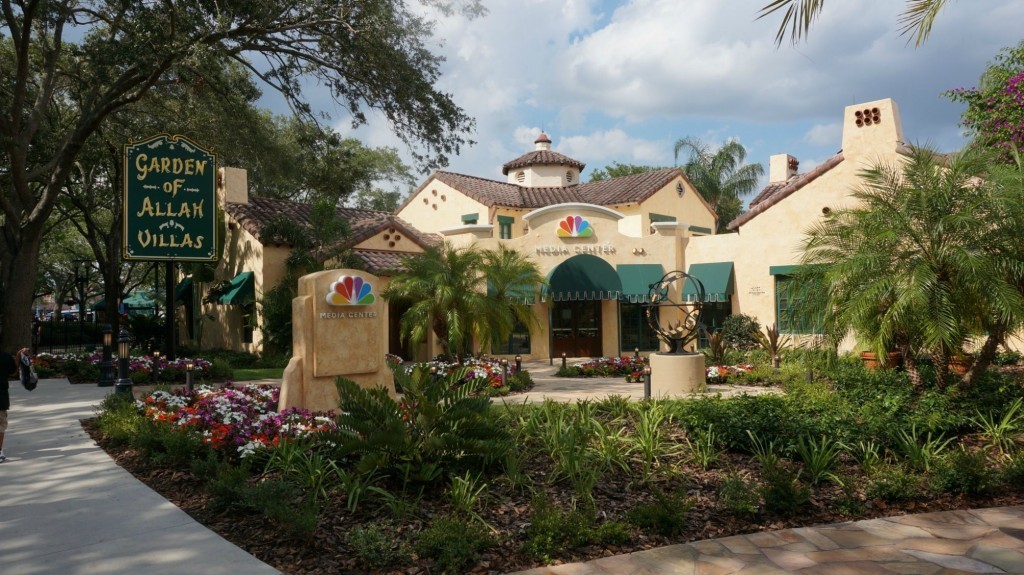 NBC Media Center at Universal Studios Florida.
Yes, on the one hand, it's rather nifty that the wayward television previews/focus groups people, who have been kicked all around Universal Orlando Resort over the past few years, have finally found a permanent home in the NBC Media Center – and a beautiful one, at that. On the other hand, however, this is not an attraction in the strict sense, as guests just can't stroll up to the pretty façade, waltz right in, and check out all the fancy biometric equipment inside.
Universal certainly gets points for maximizing its real estate – especially the unused properties, which this was for the past 15 years – but it's easy to rank this as the least exciting addition to the resort since the Comcast blitzkrieg started.
#11 – Jurassic Park carnival games (2013)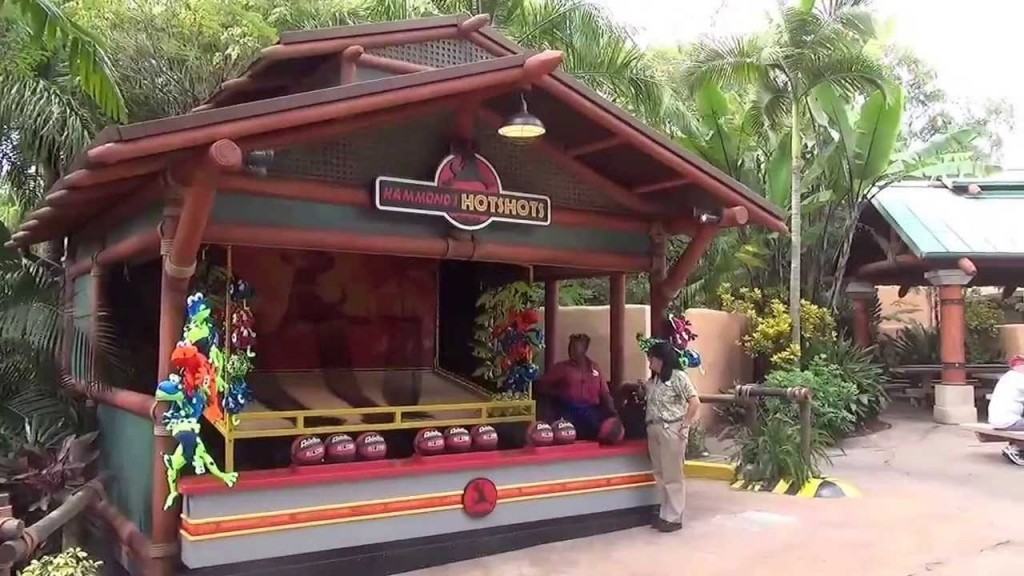 Jurassic Park carnival games at Islands of Adventure.
When construction started on the Hogwarts Express, more land was stripped away from The Lost Continent, making the collection of carnival games there homeless. Universal decided that Jurassic Park would be the best receptacle for the stalwart money-makers, as – let's face it – the area had nothing going for it before the surprise success of Jurassic World.
This is, essentially, a repeat of the NBC Media Center – it's wonderful to see Universal cram as much as possible into each and every corner of its theme parks, but the end result leaves a lot to be desired; the theming of each carnival game is stretched, to say the least, and the prizes are similarly underwhelming.
#10 – Universal's Superstar Parade (2012)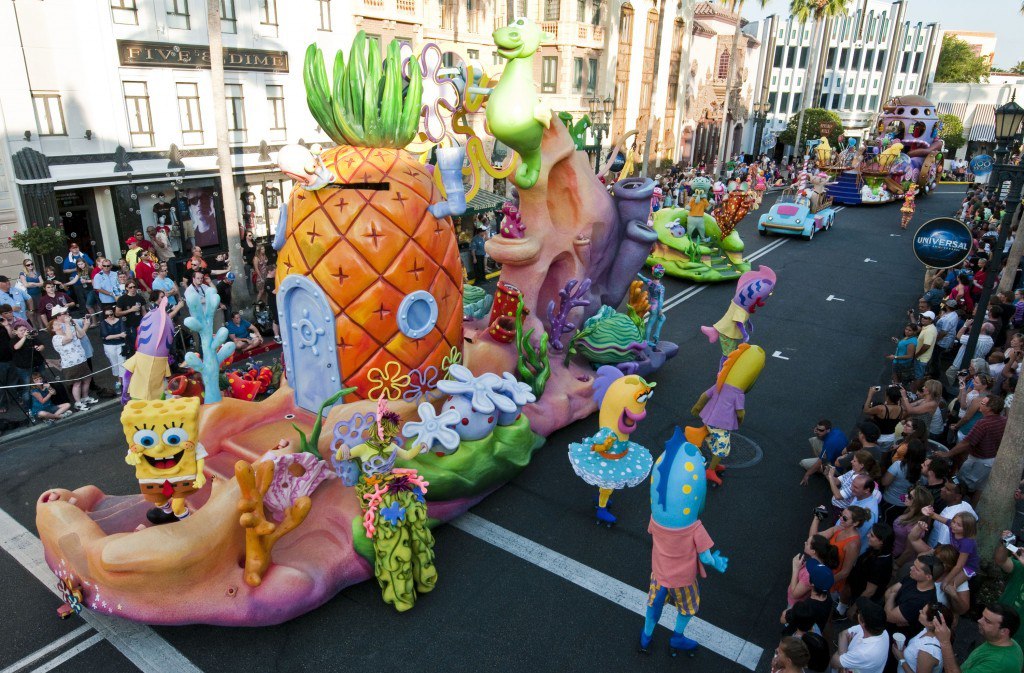 Universal's Superstar Parade at Universal Studios Florida.
Finally – a Universal theme park was popular enough to warrant the company's first-ever daily parade (which are tremendous people eaters). And the Superstar Parade certainly has been well received since it first started three years ago, routinely drawing crowds along its route (and particularly at the two dance spots).
It just may be time to update Superstar's roster, however, replacing the likes of Dora the Explorer, Go, Diego, Go, and Hop (but please leave SpongeBob SquarePants and Despicable Me!). Also, since Comcast is annually investing in its parks, it might be a wise use of money to expand the parade proceedings, increasing the number of floats or upgrading its accruements.
#9 – Universal's Cinematic Spectacular (2012)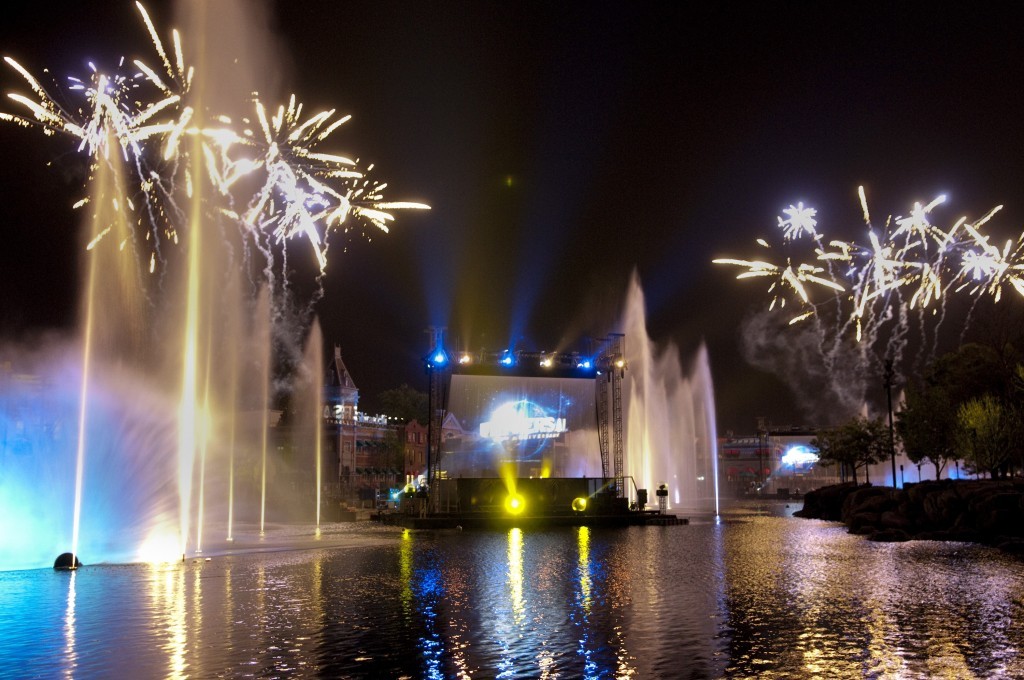 Universal's Cinematic Spectacular.
With a debut that coincided with Universal Picture's 100th anniversary, the Cinematic Spectacular is getting quite a bit long in the tooth – how long will Universal Parks and Resorts ride the coattails of its movie division sibling? When new, cutting-edge attractions are opening nearly every single year, Universal Studios Florida's nighttime show is starting to look rather paltry.
Still, nothing can take away from what the Spectacular ultimately is: a stunning display of technology (water screens!), lighting, and editing (those clips! That music!). And no matter how many times we see the montage of classic Universal films, we can't help but get all misty-eyed.
Bravo, Universal. Bravo.
#8 – Raptor Encounter (2015)
With all the opportunities to tie into the hugely successful Jurassic World this past summer, one of the last to pop up in our minds was a velociraptor meet-'n-greet, especially when the creature is, essentially, a nine-foot-tall puppet.
But that doesn't do the immersiveness of the encounter justice. The quality of the puppet, the interaction between it and the team members who act as its handlers, the sound effects, the music – it all combines to create a meet-'n-greet that is top-notch and honestly unforgettable.
Besides… there's that whole recycling of unused land thing going on again (Raptor Encounter is where the Triceratops Discovery Trail was once upon a time), which is always nice, particularly for a resort that is rather short on real estate.
#7 – Cabana Bay Beach Resort (2014)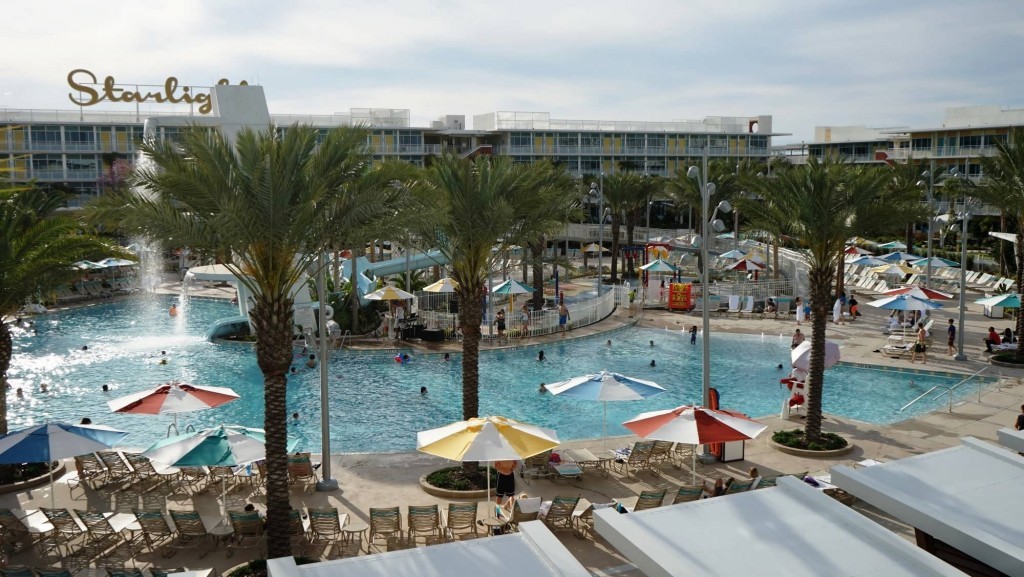 Cabana Bay Beach Resort at Universal Orlando Resort.
It's hard to say enough good things about Cabana Bay Beach Resort. The family suites are spacious and beautifully furnished, the pool and lazy river are first-rate, and the retro vibe is both distinct and contagious. Oh – and being the first value property on-site, the price really can't be beat.
Sure, there's a few drawbacks to take into consideration – the lack of complimentary Express Passes and water taxis being first and foremost – but chances are Cabana Bay is still going to be the place for your family to stay, and for years to come, to boot.
#6 – CityWalk 2.0 (2013 – present)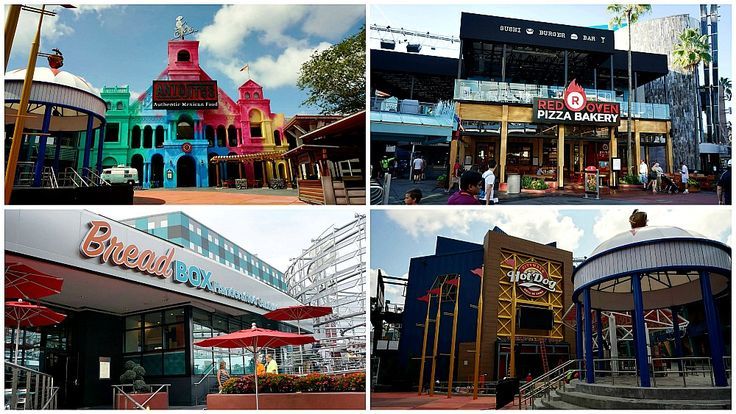 CityWalk at Universal Orlando Resort.
What is CityWalk 2.0? It's nothing less than a grand project to update and upgrade the dining/shopping/entertainment complex. Goodbye, boring restaurants that no one visited; hello, The Cowfish Sushi Burger Bar, NBC Sports Grill & Brew, Antojitos Authentic Mexican Food, and the Hot Dog Hall of Fame. So long, '90s designs and aesthetics; hello, al fresco dining, open kitchens, and a slickly redesigned Universal Studios Store.
And the best part? The "entertainment" part of the quotient is, at long last, being addressed, thanks to the presence of a little something called Hollywood Drive-In Golf, which really is one of the better putt putt courses in all of Orlando.
Put simply: CityWalk is now one of the must-do stops on your Universal Orlando vacation, and that's saying quite a lot.
#5 – Despicable Me: Minion Mayhem (2012)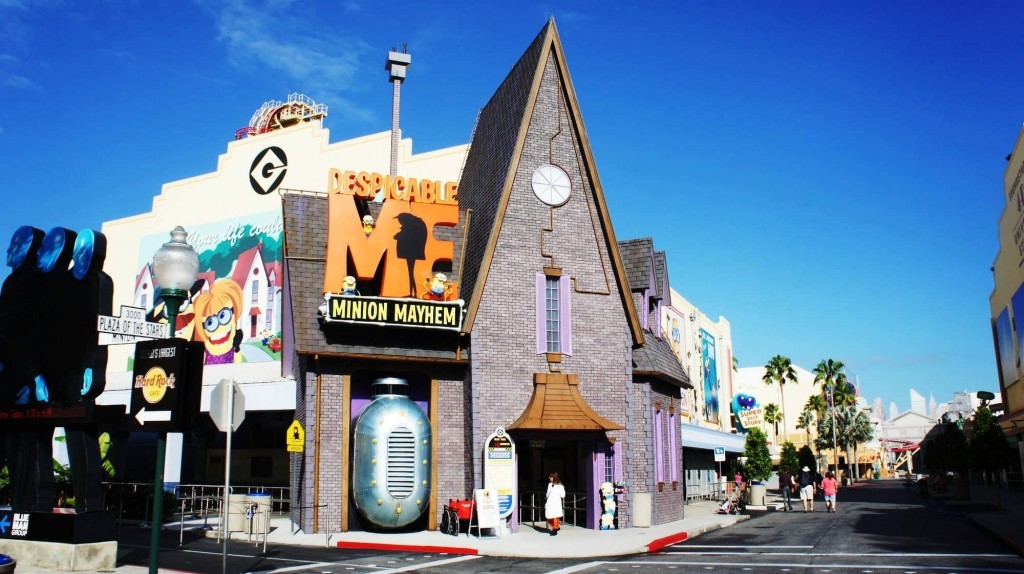 Despicable Me: Minion Mayhem at Universal Studios Florida.
Added experiences – such as a new hotel, parade, or restaurant – are always welcome, but there's nothing quite like a brand-new ride to get one's themed juices flowing. Luckily for theme park nerds everywhere, Despicable Me: Minion Mayhem is one of the most fun attractions to be had anywhere in Orlando, at Universal or otherwise.
And just in case the ride itself weren't enough, Universal went the extra step and did some rather revolutionary things with its 3D motion simulator: the building façade is Gru's house instead of a boring soundstage, foretelling the top items on our list, and the post-ride sequence includes a riotous dance party along with the obligatory gift shop.
#4 – The Wizarding World of Harry Potter – Hogsmeade 2.0 (2014)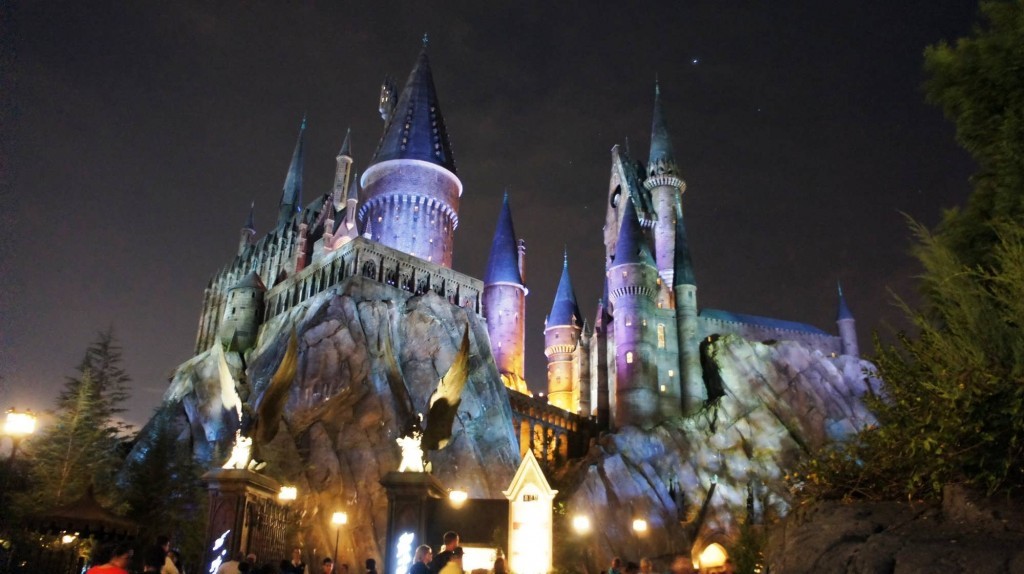 The Wizard World of Harry Potter – Hogsmeade at Islands of Adventure.
Some guests might have said that The Wizarding World of Harry Potter – Hogsmeade was already perfect, but Universal obviously didn't agree. Thanks to the addition of Diagon Alley, the company went back and made some alterations to Harry's original wondrous world, fine-tuning the land and – dare we say – maximizing its fun.
Honeyduke's, that most excellent of sweets stores, was expanded, taking over the space that Zonko's Joke Shop used to inhabit (don't worry – all of its wares are at Diagon Alley, where they rightly belong); interactive wand experiences have been installed all throughout the wizarding village; and, of course, Hogsmeade Station has been added, allowing for the Hogwarts Express and a slight expansion of land both.
#3 – Transformers: The Ride 3D (2013)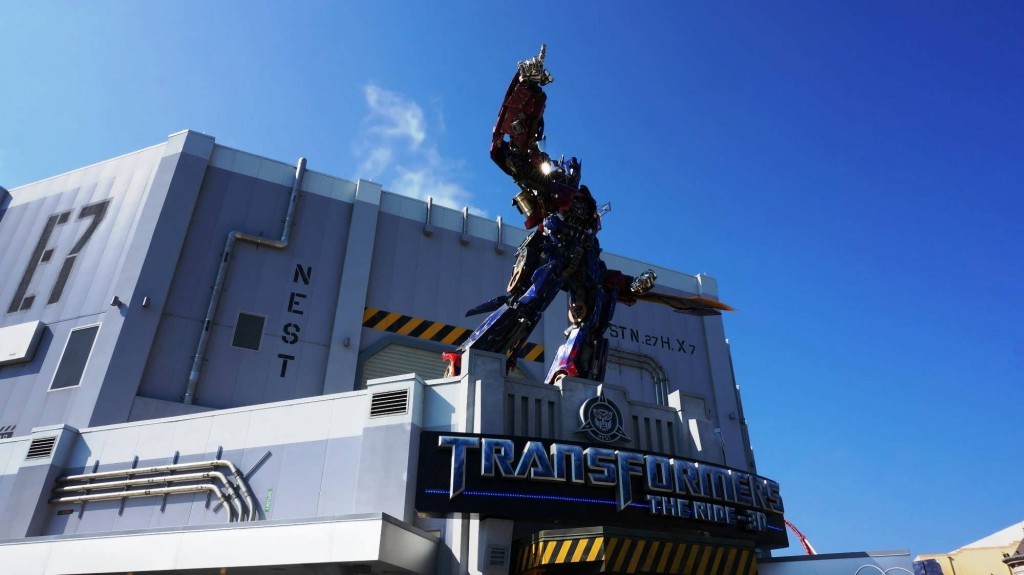 Transformers: The Ride 3D at Universal Studios Florida.
Okay, sure – under the hood (so to speak), Transformers: The Ride 3D is a carbon copy of The Amazing Adventures of Spider-Man. But there are two points to respond with to this.
Firstly, it really goes to show just how different an experience Universal can craft using the same thrill-ride template. The incorporation of verticality in the ride – from the large 3D screens to the so-subtle-you-miss-it elevator ride to the second floor of the show building – is particularly impressive, and that glosses over all the standard elements of story, characters, set design, and, of course, action.
Secondly, who cares? =)
#2 – Springfield, USA (2013)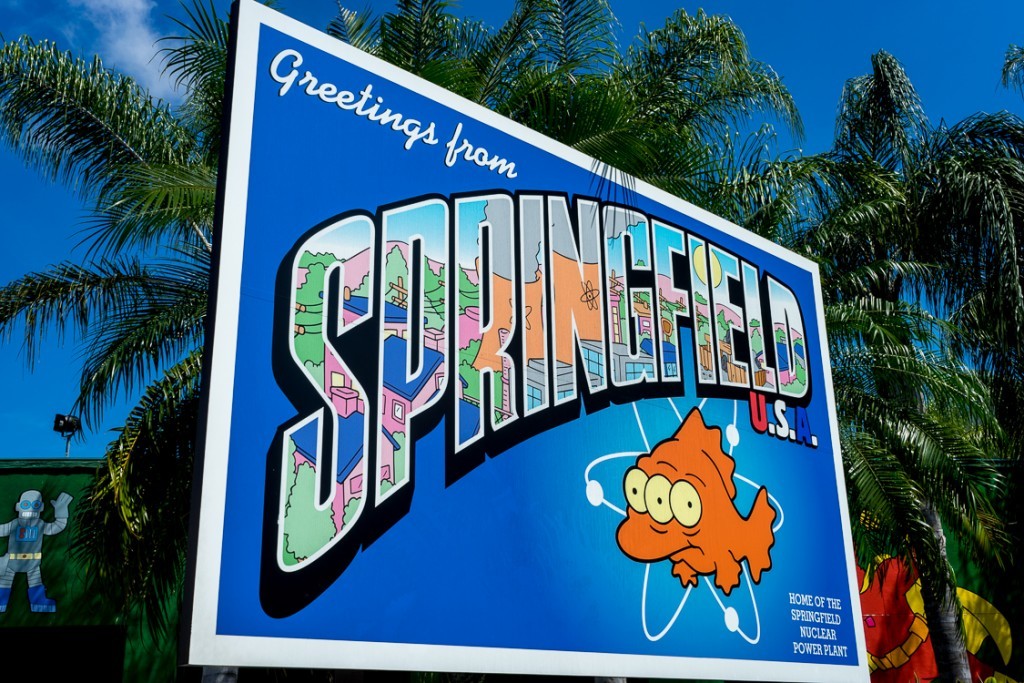 Springfield, USA at Universal Studios Florida.
Adding entire themed lands to Universal Studios Florida, which, historically, was comprised only of "film backlots," was a revolutionary development. It just so happens that it also was a stroke of pure genius – while The Simpsons may not be among the first properties to cross your mind when compiling a list of theme park land subjects, it's nonetheless a perfect candidate. The zany immersiveness is almost unparalleled, but even that is overshadowed by one other tiny element: food.
Springfield, USA has the best quick-service food you'll find at any park the world over, starting with the delectable Krusty Burger, landing on the D'oh-Nut Sundae, and ending with the three drafts of Duff Beer that are brewed exclusively for Universal. One stop here, and you'll instantly understand why culinary theming has become the new Holy Grail of themed design.
#1 – The Wizarding World of Harry Potter – Diagon Alley (2014)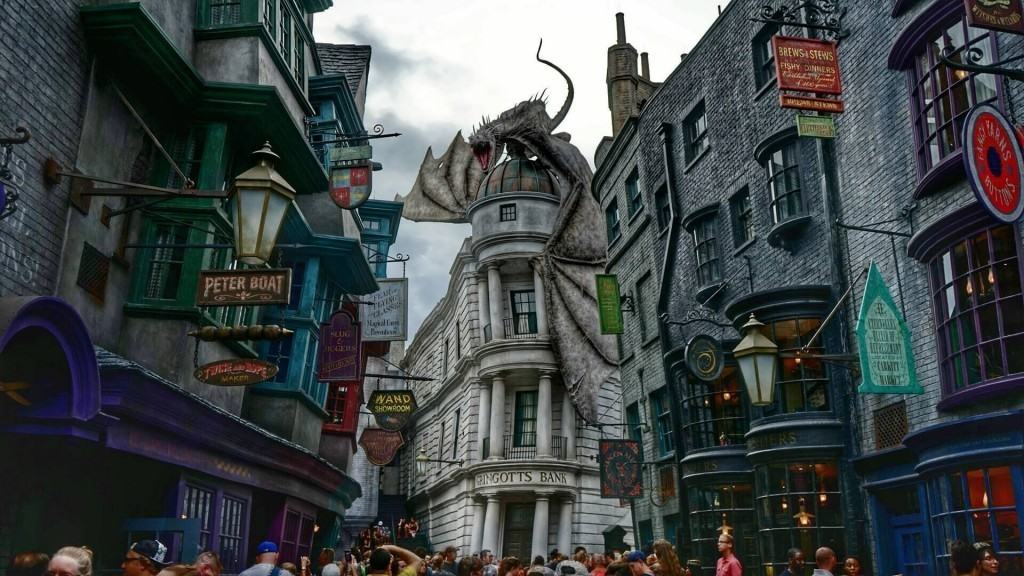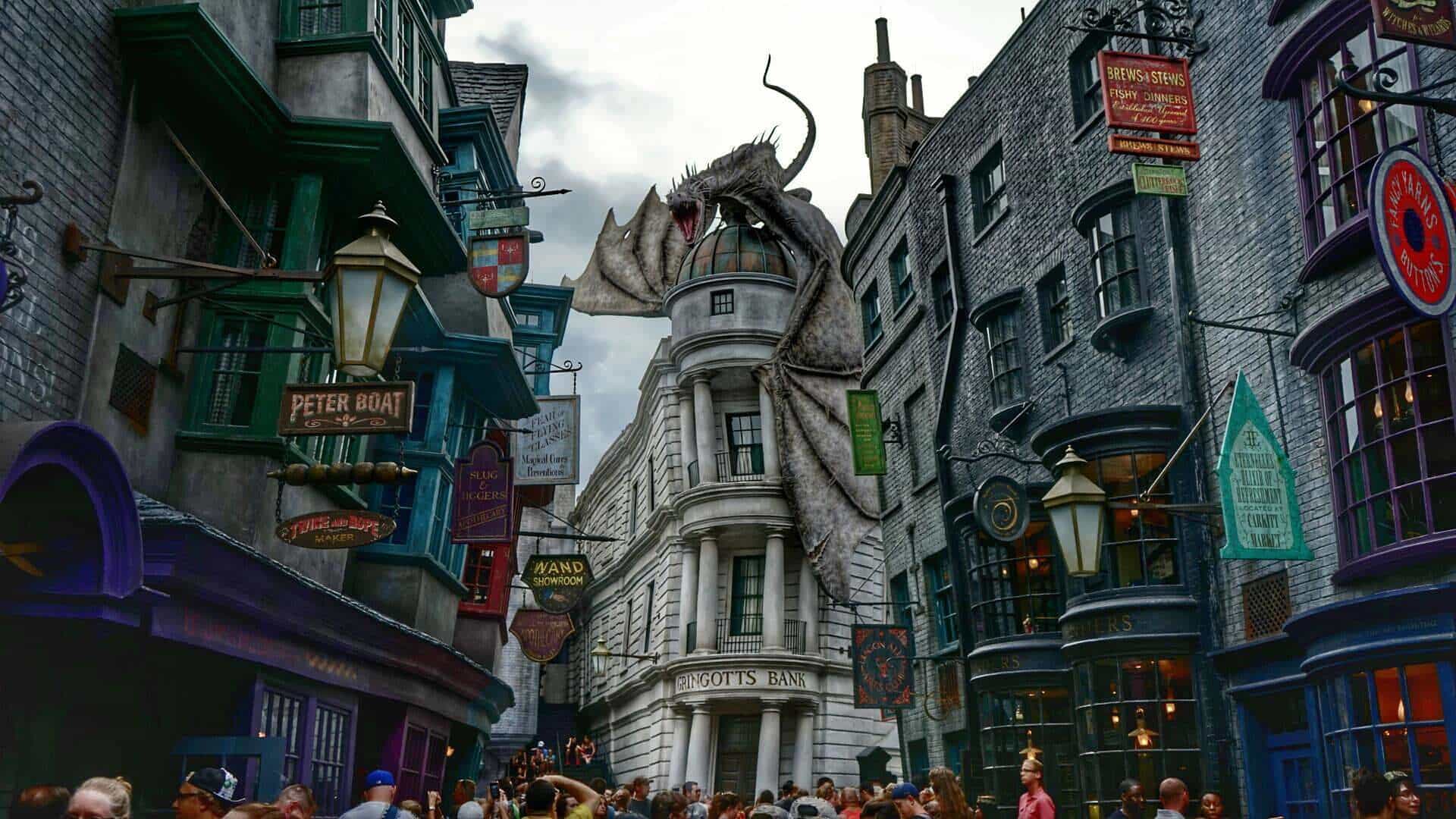 The Wizarding World of Harry Potter – Diagon Alley at Universal Studios Florida.
It's hard to say something about The Wizarding World of Harry Potter – Diagon Alley that hasn't already been said. The fact that it is hidden behind boring, everyday London is genius; the architectural detail of the four-story-tall wizarding buildings is unbelievable; the new variety of themed food and beverages, from Butterbeer ice cream to Fire Whiskey, is sublime; the live shows are beyond impressive; and the range of shops is unparalleled.
The sheer level of immersion – which, make no mistake, blows away anything done at Walt Disney World – is so profound that it makes one forget that there's technically only one ride in the entirety of the land (or that Harry Potter and the Escape from Gringotts isn't quite as fun as Forbidden Journey).
Go here or never call yourself a themed enthusiast ever again.
Now that you've scoped out the past few years' worth of attractions at Universal Orlando Resort, be sure to check out what's coming out next year: 5 big Universal developments in 2016.